Building a dynasty roster in fantasy football that can compete for multiple years is no easy task, and it all starts with the startup draft. Things often get even more complicated when adding IDPs to the mix, but fear not, as PFF's fantasy team of Nathan Jahnke and Jon Macri have combined their offense and IDP dynasty rankings to come up with a round by round guide for where to target each player on both sides of the ball.
---
Click here for more PFF tools:
Draft Guide & Big Board | Mock Draft Simulator
Dynasty Rankings & Projections | Free Agent Rankings | 2022 QB Annual
Player Grades
---
Assuming a 12-team league, Jahnke and Macri ranked 600 total players to cover up to 50 rounds, allowing adjustments for leagues of all sizes and depth. Below is the preferred scoring for the IDPs:
| | | | | | | |
| --- | --- | --- | --- | --- | --- | --- |
| Position | Solo tackles | Assists | Sacks | Tackles for loss | QB hits | Pass breakups |
| EDGE/DI | 2.5 | 1.25 | 4 | 1 | 1 | 2 |
| LB | 1.5 | 0.75 | 4 | 1 | 1 | 2 |
| CB/S | 2 | 1 | 4 | 1 | 1 | 2 |
ROUNDS 1-6
As the top-tier offensive players begin to dry up, this is where fantasy managers can extend the run of top-tier players but on the defensive side of the ball. Beginning with the best defensive linemen, the position's scarcity and irreplaceability — as well as preferred scoring — puts a premium on these first IDPs — Nick Bosa, Myles Garrett, T.J. Watt and Aaron Donald.
Locking up an elite talent on the defensive line for multiple years will give fantasy managers an advantage over others who miss out, so grabbing these top DL options early ensures stability and talent for a long time — a rarity at the position.
ROUNDS 7-9
Once the first defensive linemen (or two) are secured, fantasy managers can start shifting their focus to the linebacker position to filling out the rest of the roster. There aren't many better options for dynasty than Roquan Smith, Darius Leonard and Micah Parsons, who can thrive in high-volume roles for years to come.
Add in other strong young talents such as Fred Warner, Jeremiah Owusu-Koramoah, Logan Wilson and Jordyn Brooks, and fantasy managers have a good linebacker group to build the rest of the defense during the rest of the draft.
ROUNDS 10-12
Veteran wide receivers such as Corey Davis, Sterling Shepard and Allen Robinson come off the board alongside veteran IDPs such as Bobby Wagner, De'Vondre Campbell and Demarcus Lawrence, who all should produce and be used consistently for at least another season.
This also feels like the right spot to invest in some second-year players on both sides of the ball. Whether it's Justin Fields, Khalil Herbert, Kadarius Toney or Trevor Lawrence on offense, or Jaelan Phillips, Kwity Paye, Odafe Oweh or Christian Barmore on defense, there are plenty of good prospects to build a long-term competitor in the double-digit rounds.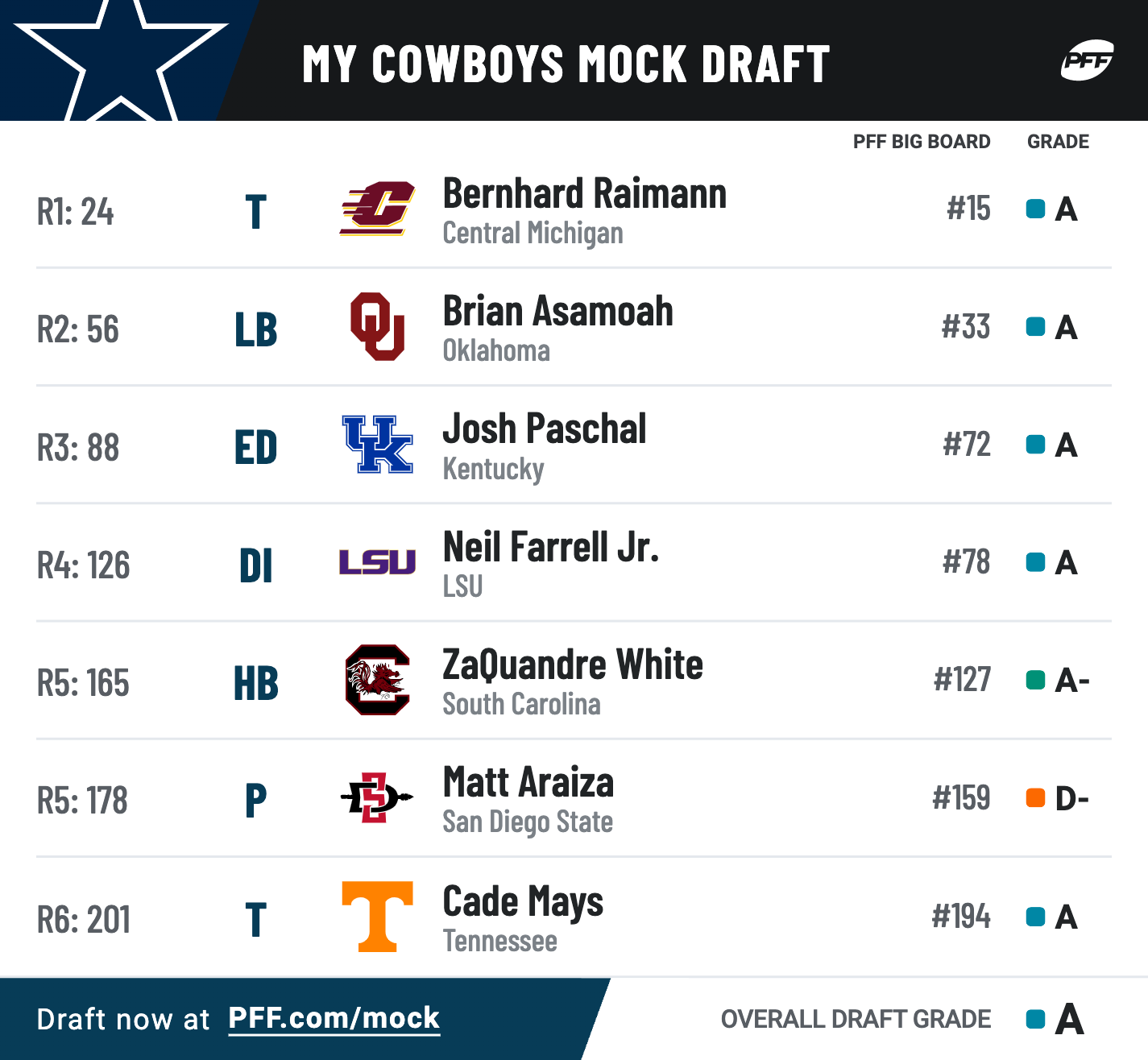 ROUNDS 13-15
If fantasy managers are looking to grab some of the other top safeties, then this is the best time to do it; otherwise, fantasy managers can just fill out that position later on because it's a fairly deep position. Adding a starting quarterback and depth to the linebacker and defensive line positions will be key here before the more long-term trustworthy pieces at these positions are unavailable.
ROUNDS 16-18
There are still plenty of reliable starters left to build a competitive roster in these rounds. While they might not have the age or talent to remain as starters for many more years, they can certainly help fantasy managers compete for a championship right away in this dynasty startup.
New Orleans IDPs such as Cameron Jordan and Demario Davis are still good starting options but are nearing the end of their time in the league. Other IDPs such as Nick Bolton, Haason Reddick and Matt Judon are all decent options who could be used inconsistently from week to week in their defenses.
---
2022 NFL Draft position rankings:
Top 10 players at every position
QB | RB | WR | TE | iOL | OT | DI | EDGE | LB | CB | S
---
ROUNDS 19-25
At this point in the draft, fantasy managers should have starters at just about every position — aside from (most likely) the cornerback position. The talent pool at cornerback is one of the deepest in IDP so sprinkling in starters to the roster in the back half of the draft won't be difficult.
All other positional starters should be locked up, or at least pretty close, as we work through the second half of the draft. The rest of the draft will require that fantasy managers weigh the question marks and red flags surrounding players against each's perceived upside, age, talent level, or role.
ROUNDS 26-31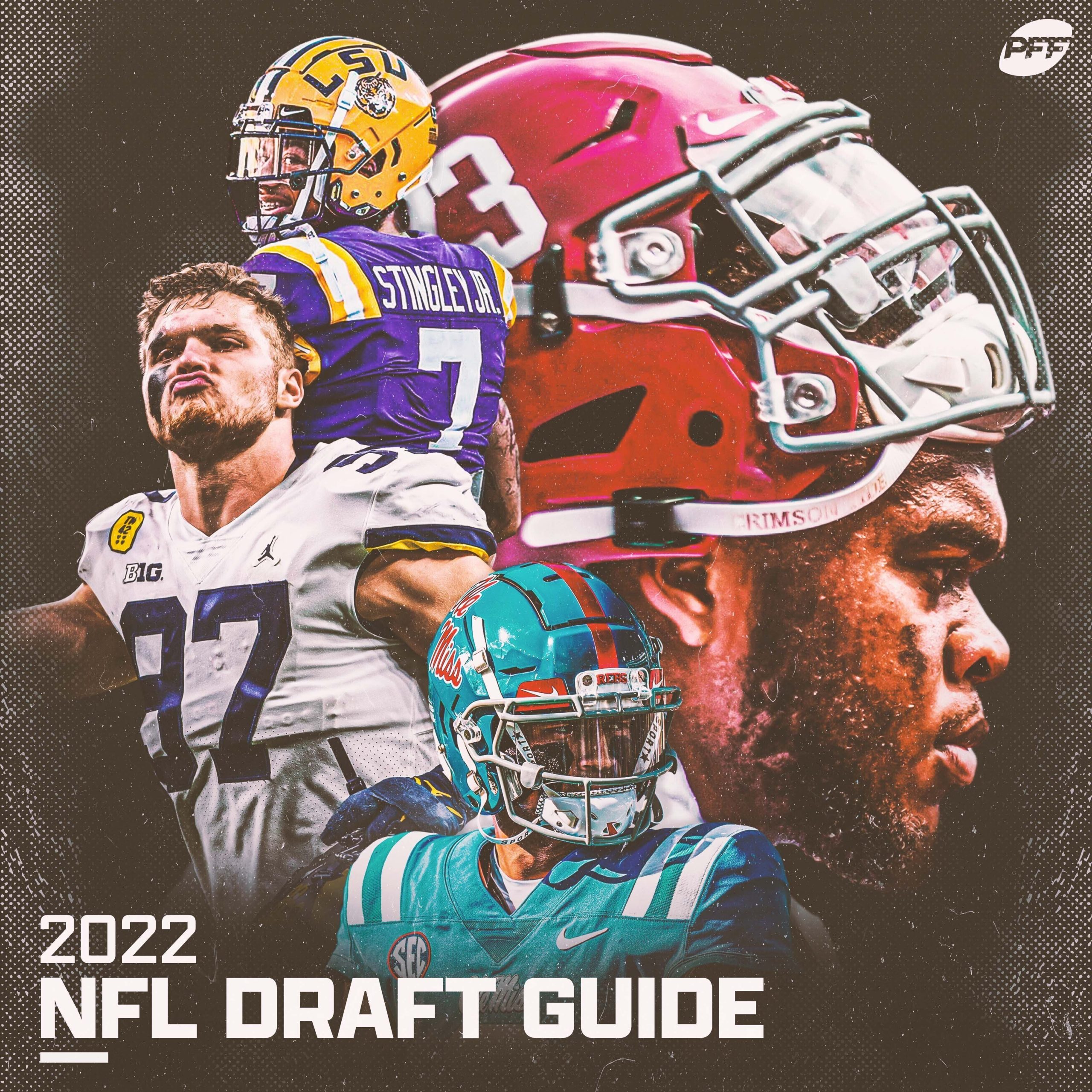 ROUNDS 32-38
ROUNDS 39-44
ROUNDS 45-50
[/am4show]