Tracking the top college football players entering the 2022 transfer portal, including rankings, analysis and potential landing spots.
PFF presents the all-conference teams following the 2021 college football regular season, headlined by defensive standouts in Oregon's Kayvon Thibodeaux and Michigan's Aidan Hutchinson, among many others.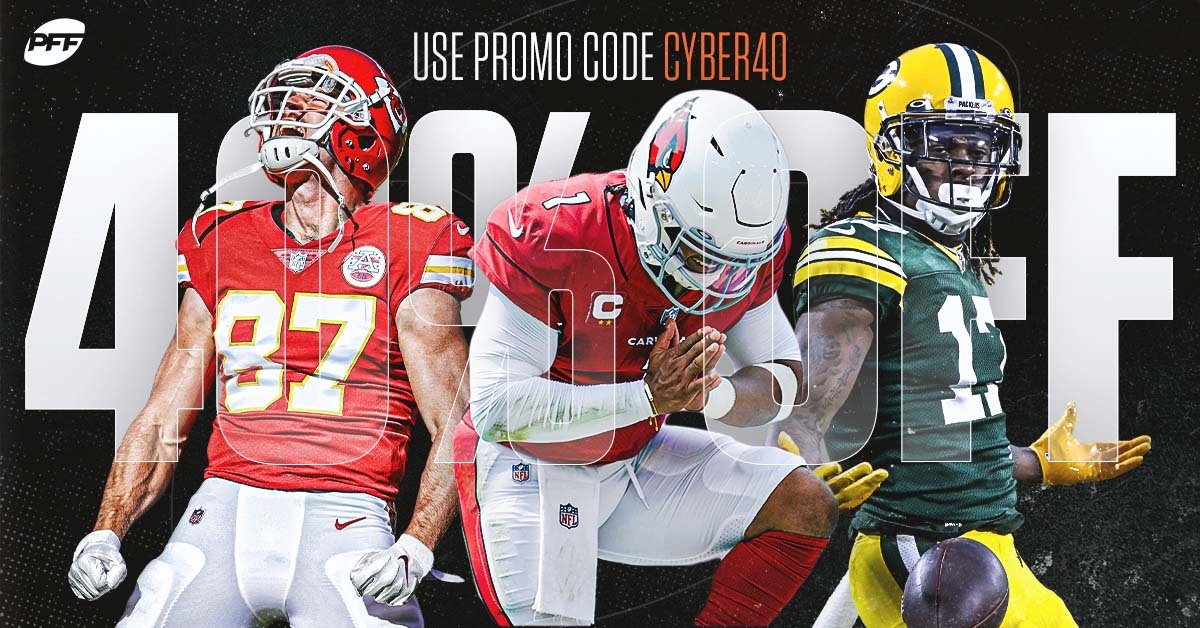 All first-time PFF subscribers can use promo code CYBER40 to save 40% off any PFF subscription now through December 6, 2021.
USC officially landed Oklahoma's Lincoln Riley to be its new head coach, jumpstarting a carousel that also includes LSU hiring long-time Notre Dame head coach Brian Kelly.
by PFF News Staff •
4 days ago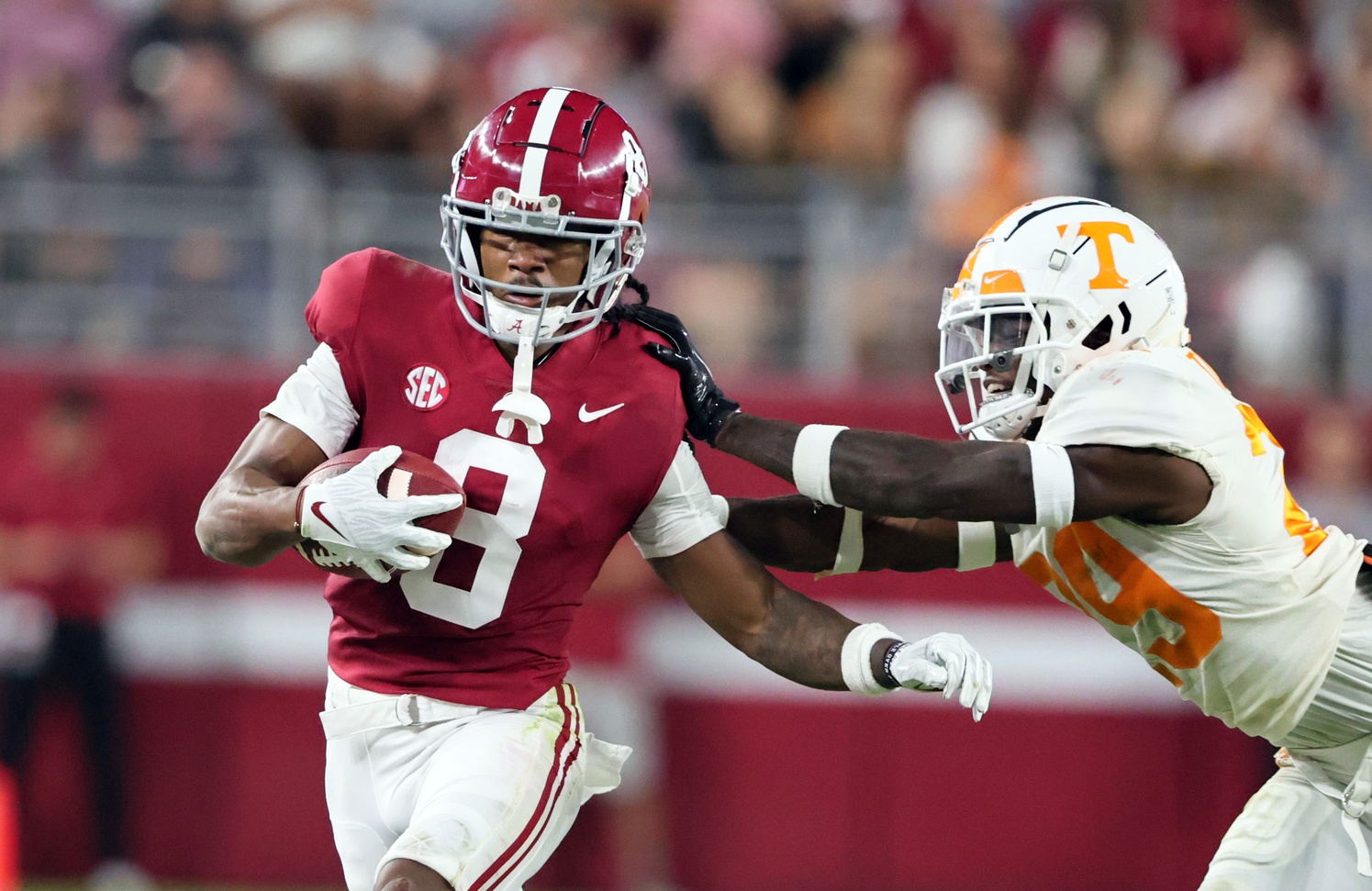 The SEC Championship between the Georgia Bulldogs and Alabama Crimson Tide highlight the marquee games to make last-minute bets on during Conference Championship Saturday.
Fri, 03 Dec 21 11:45:29 +0000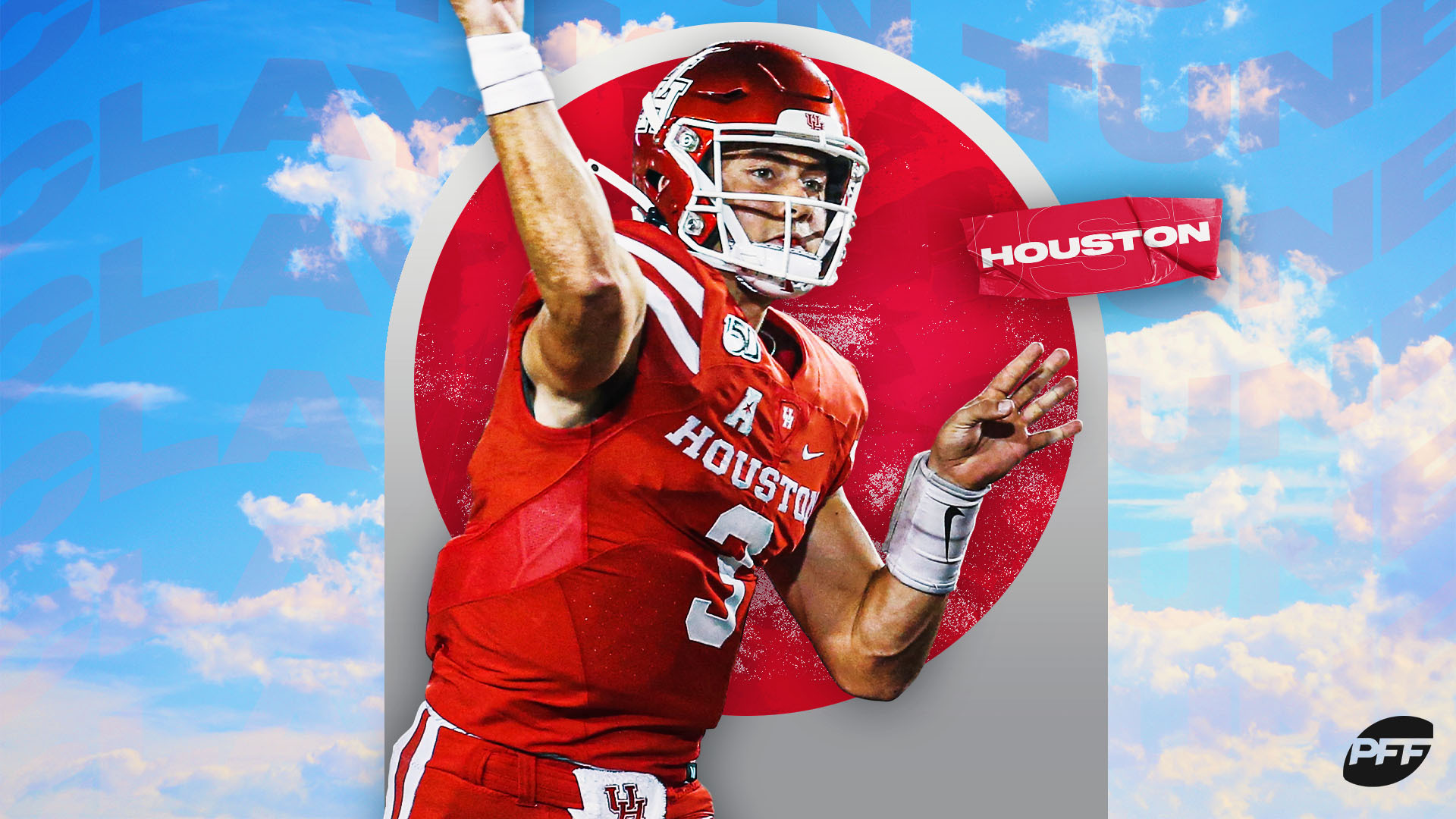 Every sport has its own underdogs, and college football is no different. While you wouldn't think that a team on an 11-game win streak is an underdog, Houston quarterback Clayton Tune is ready to show you why he and the "Third Ward Coogs" are ready to make a statement.
Thu, 02 Dec 21 15:00:46 +0000
Power Rankings are PFF's NCAA power ratings based on weekly player grades in each facet of play. These power rankings are adjusted based on coach, quarterback and the market each season.

Available with

CFB Grades+

PFF predictions and real time spread, moneyline and over/under lines for each NCAA game.

Available with

Elite

CFB Prem Stats+

PFF's exclusive metrics provide matchup previews, position rankings, grades, and snap counts.

Available with

CFB Grades+

Our exclusive database, featuring the most in-depth collection of NCAA player performance data.

Available with

CFB Prem Stats+
PFF College News & Analysis
PFF brings you in-depth analysis for college football, including college player grades, prospect profiles, and rankings.