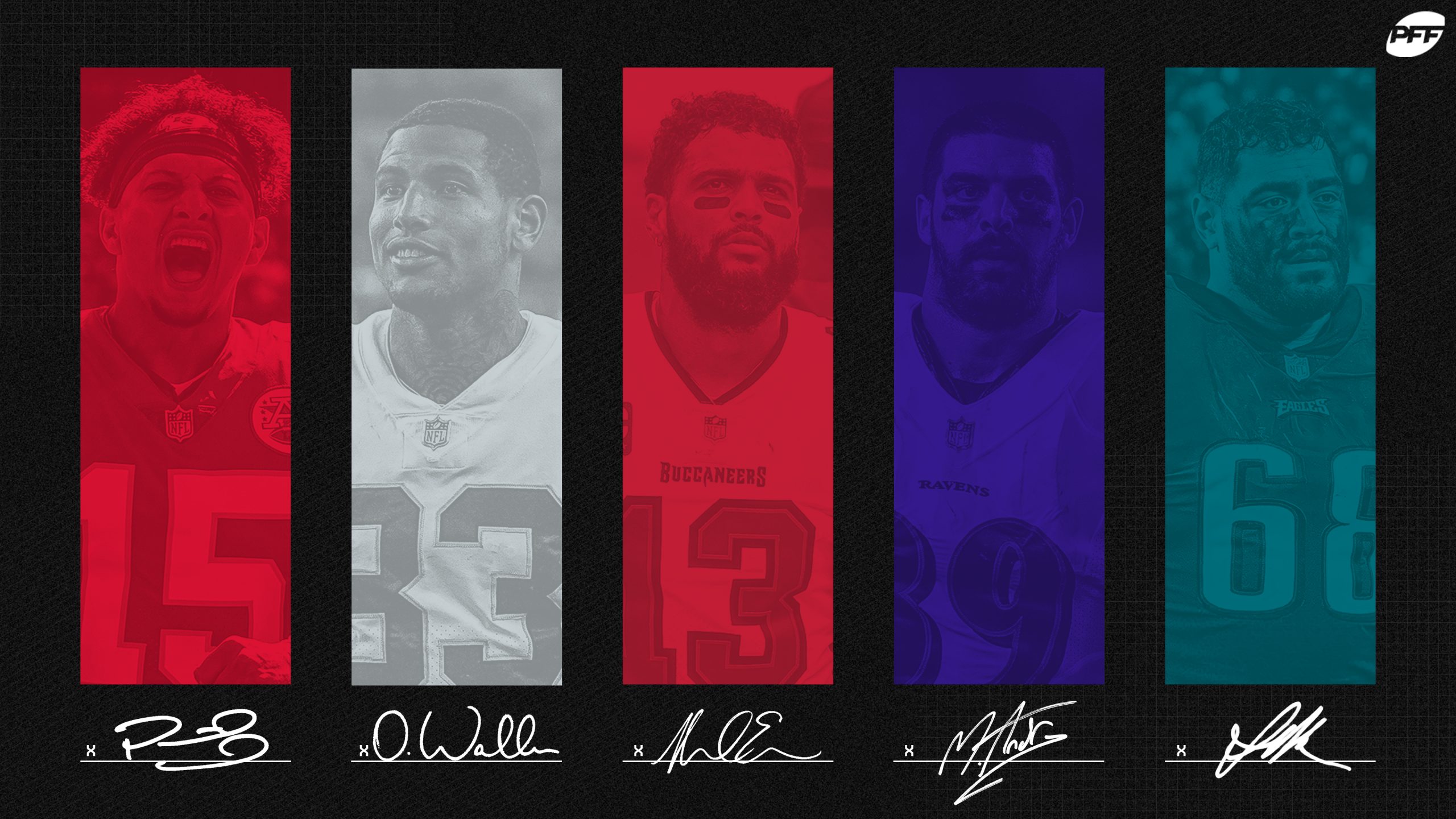 Philadelphia Eagles tackle Jordan Mailata headlines the top contracts in the NFL based on team-friendliness.
Sam Monson provides an overview of the biggest position battles at each position around the NFL ahead of training camp.
Davante Adams is now a Las Vegas Raider, and Aaron Rodgers is looking at a fairly young receiving corps. Can the Green Bay Packers overcome the loss of their star pass-catcher and win another Super Bowl?
Cincinnati Bengals wide receivers Ja'Marr Chase and Tee Higgins are among the top offensive duos entering the 2022 NFL season.
by Kambui Bomani •
yesterday
PFF's top NFL, draft, fantasy and betting stories from Friday, June 24, 2022.
Fri, 24 Jun 22 21:00:59 +0000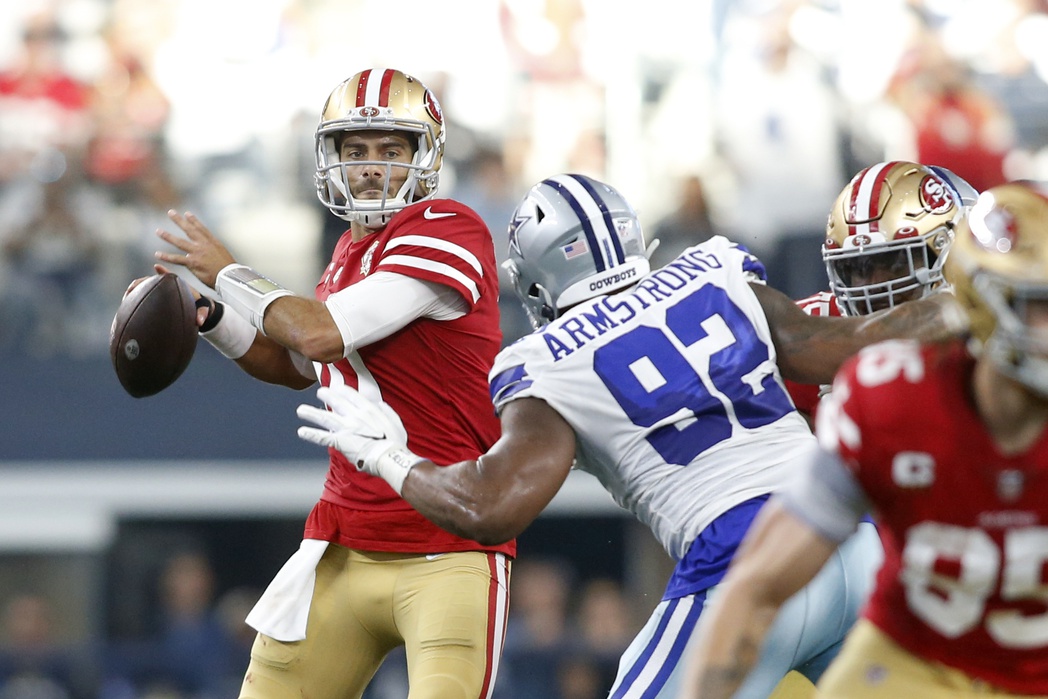 Ranking the 2021 NFL starting quarterbacks by which players were most affected by defensive pressure.
Fri, 24 Jun 22 11:30:43 +0000
by Bryant Horn •
16 hours ago
Live picks, grades and reaction to the 2022 NFL Draft.

PFF's Big Board for the 2023 NFL Draft offers three-year player grades, combine measurables, position rankings, and in-depth player analysis for all of the top draft prospects.

Available with

Edge

250+ three-page scouting profiles - advanced stats, 3-year grades, player comps, combine data and Senior Bowl grades - for the 2022 draft class.

Available with

Edge

PFF's exclusive metrics provide matchup previews, position rankings, grades, and snap counts.

Available with

Edge

Our exclusive database, featuring the most in-depth collection of NFL player performance data.

Available with

Elite
PFF NFL News & Analysis
PFF brings you data-driven NFL rankings, stats, and player grades for every team and player in the National Football League.