A breakdown of all the betting information you need for a Week 13 Monday Night Football contest between the New England Patriots and the Buffalo Bills.
Mon, 06 Dec 21 14:00:52 +0000
by Ben Brown and Andrew Fenichel •
41 minutes ago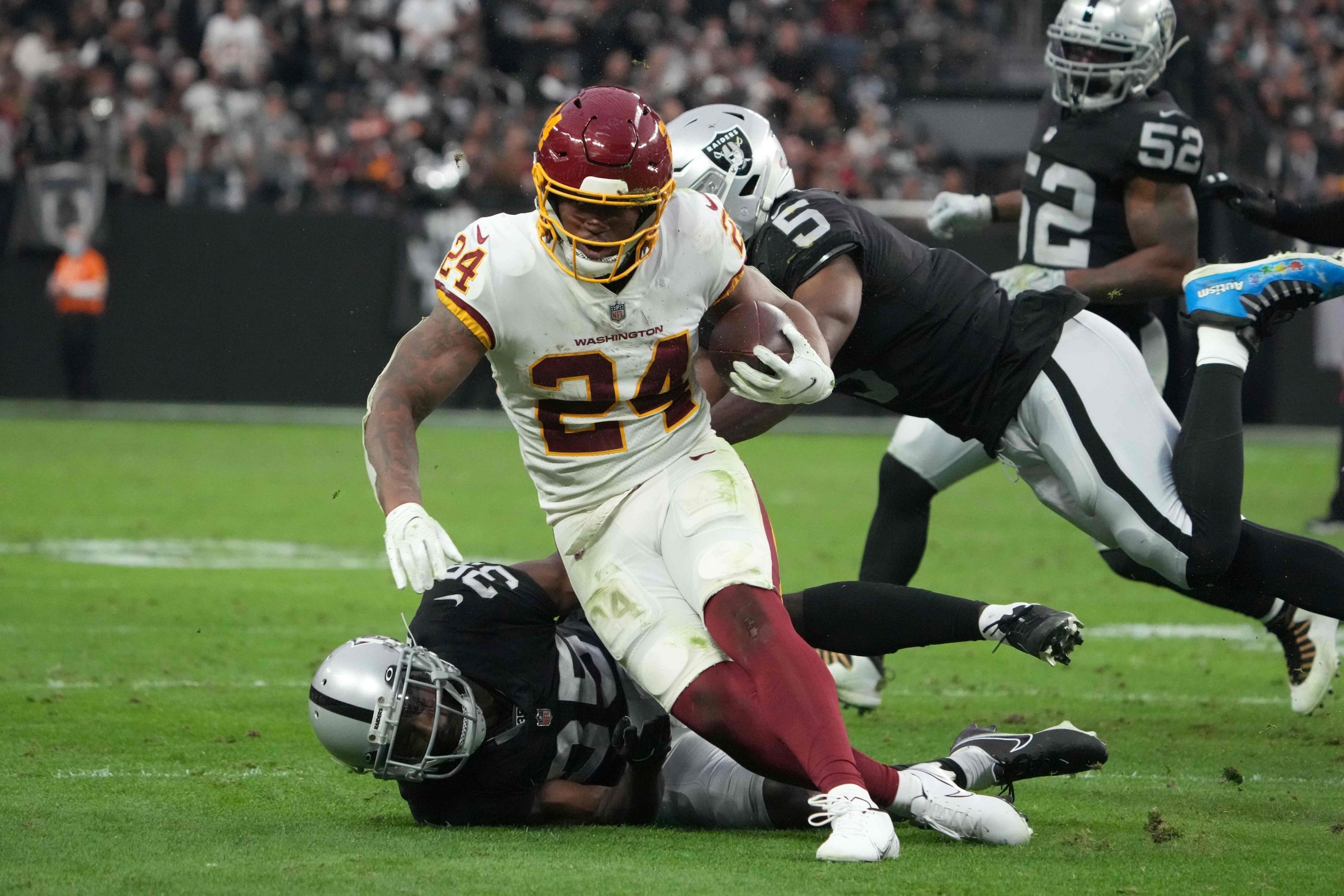 PFF presents some early waiver wire targets as well as the biggest risers and fallers from NFL Week 13, including Washington Football Team running back Antonio Gibson.
Mon, 06 Dec 21 13:45:14 +0000
PFF's Best Bets Tool reveals the bets PFF's data and algorithms give the biggest edge to within spread, total, player prop, and moneyline markets.

Available with

Elite

PFF predictions and real time spread, moneyline and over/under lines for each NFL game.

Available with

Elite

PFF's Player Props Tool reveals betting opportunities within player prop markets.

Available with

Elite

Power Rankings are PFF's NFL power ratings based on weekly player grades in each facet of play. These power rankings are adjusted based on coach, quarterback and the market each season.

Available with

Edge

Sort projected player stats and fantasy points by position, week, and category.

Available with

Edge

Available with

Edge
PFF All News & Analysis
The latest football news, analysis, and rankings from PFF. Featuring data-driven rankings and stats for NFL, fantasy football, and the NFL Draft.