PFF NFL Draft News & Analysis
PFF brings you in-depth analysis for the NFL Draft, including college player grades, prospect profiles, and rankings.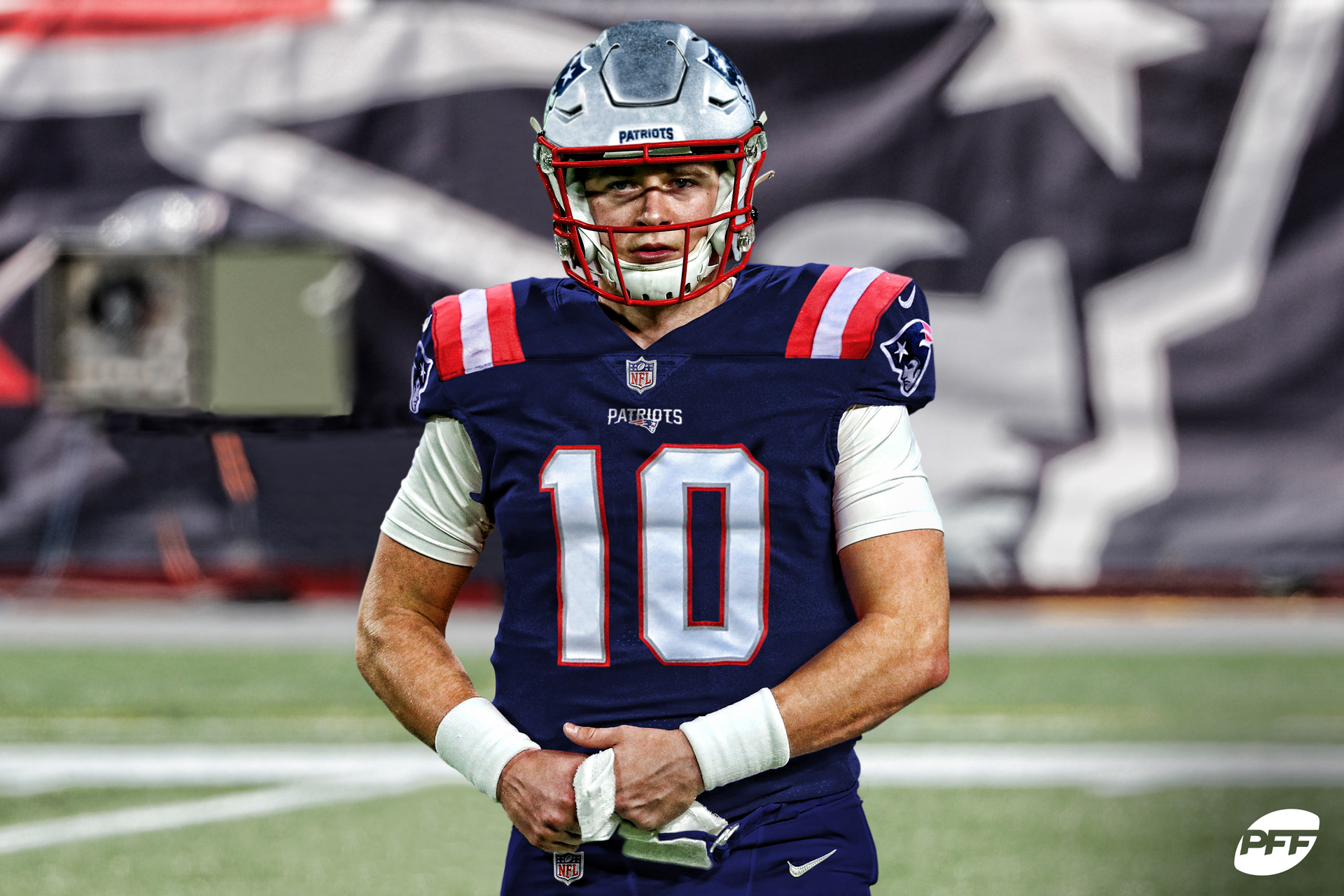 Both the New England Patriots and Denver Broncos trade up for their presumed quarterbacks of the future in Sam Monson's latest mock draft.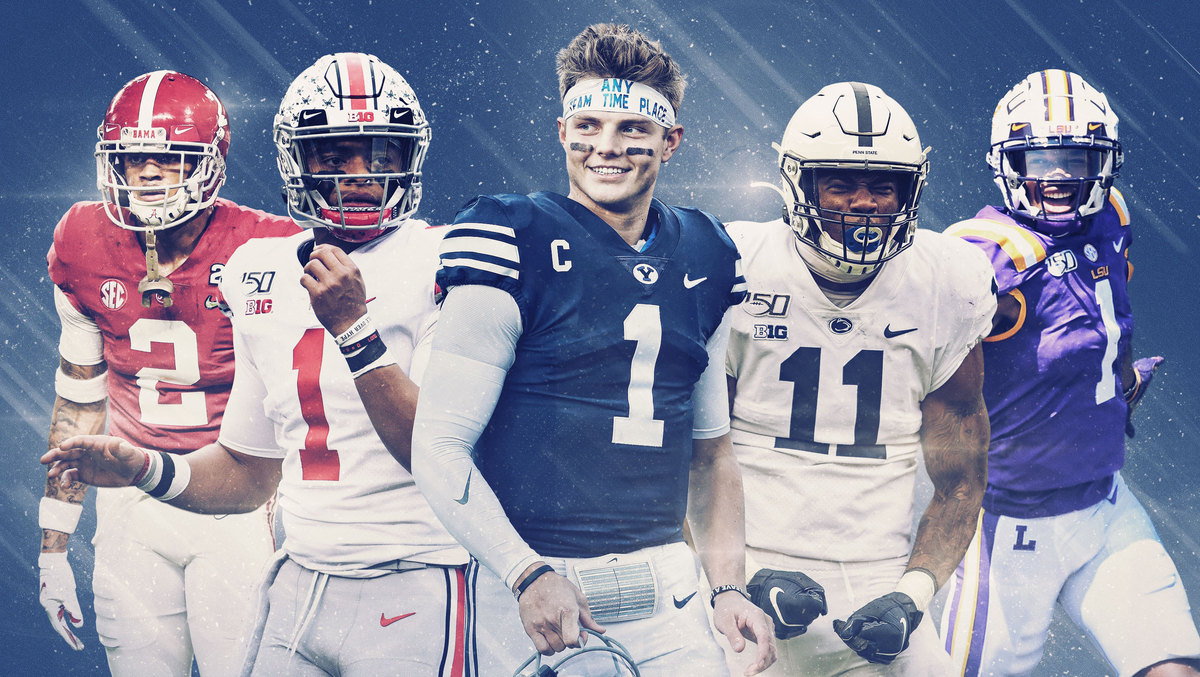 PFF's 2021 NFL Draft Guide is loaded with PFF grades, advanced data, analysis and more. It's now live and made available to all EDGE and ELITE subscribers.
by PFF.com •
12 hours ago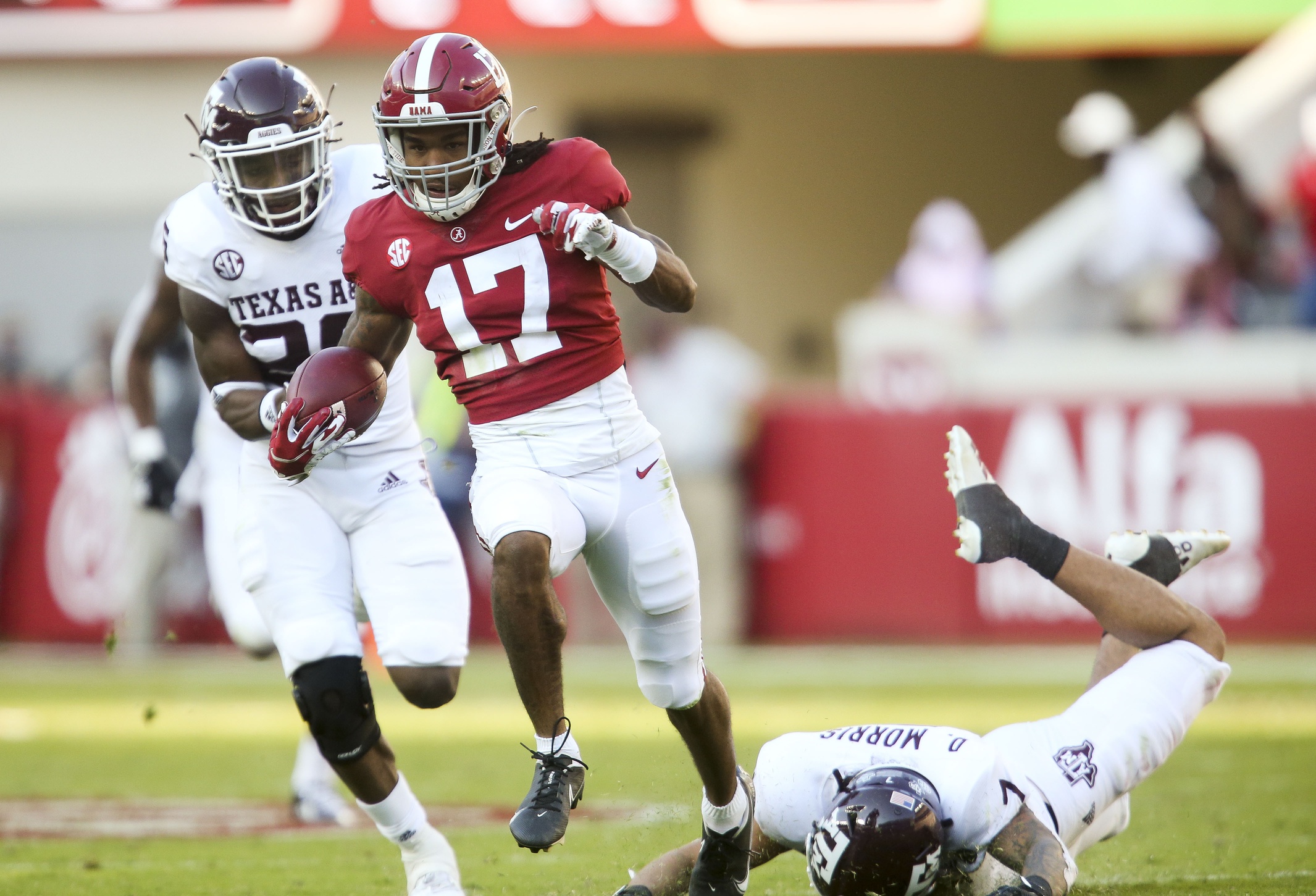 PFF's Austin Gayle breaks down wide receivers entering the 2021 NFL Draft who are poised to add additional value in the NFL by creating yards above expectation and forcing missed tackles after the catch.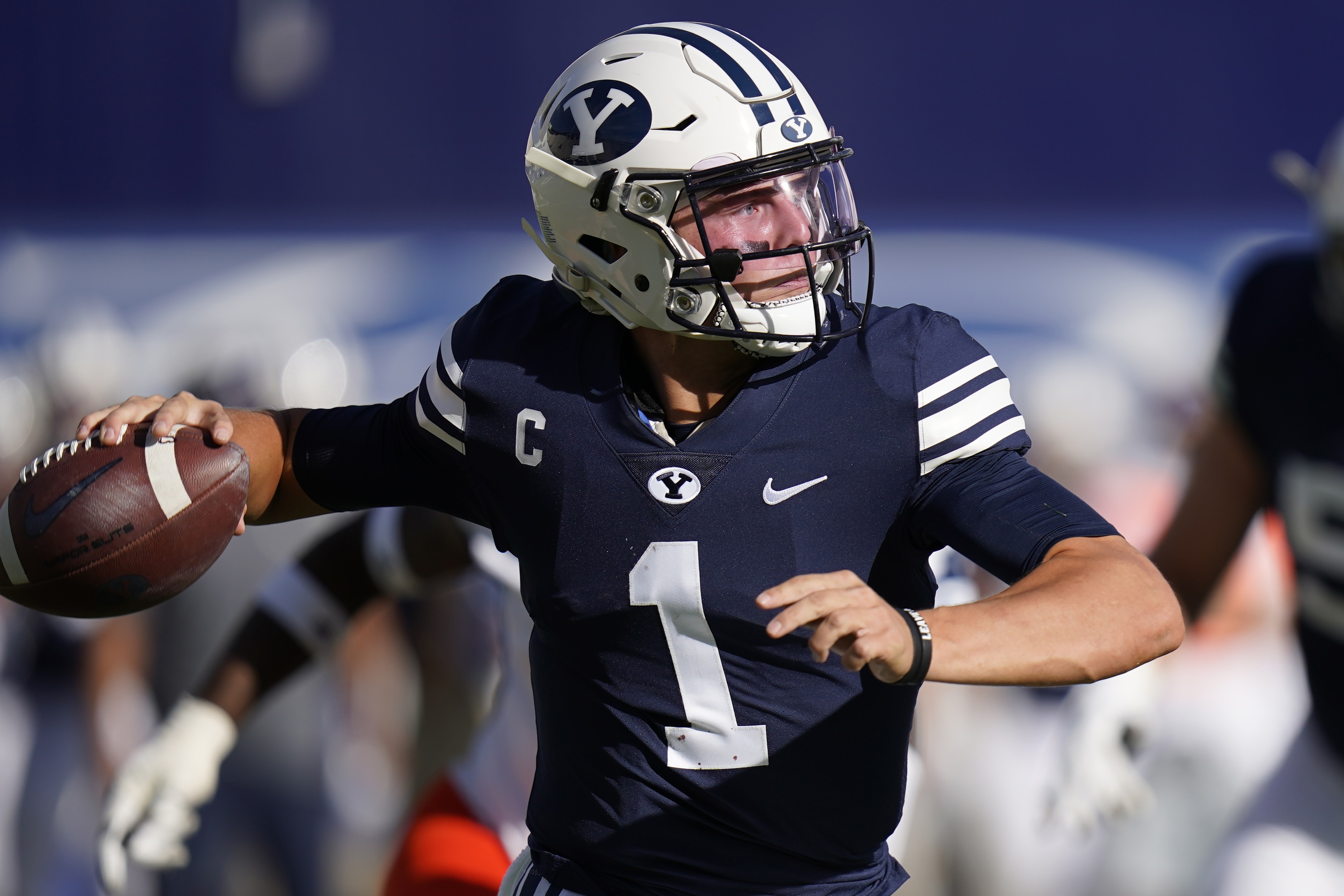 PFF's Seth Galina goes through the first three rounds of the 2021 NFL Draft for the NFC West, sending BYU QB Zach Wilson to the San Francisco 49ers with his very first pick.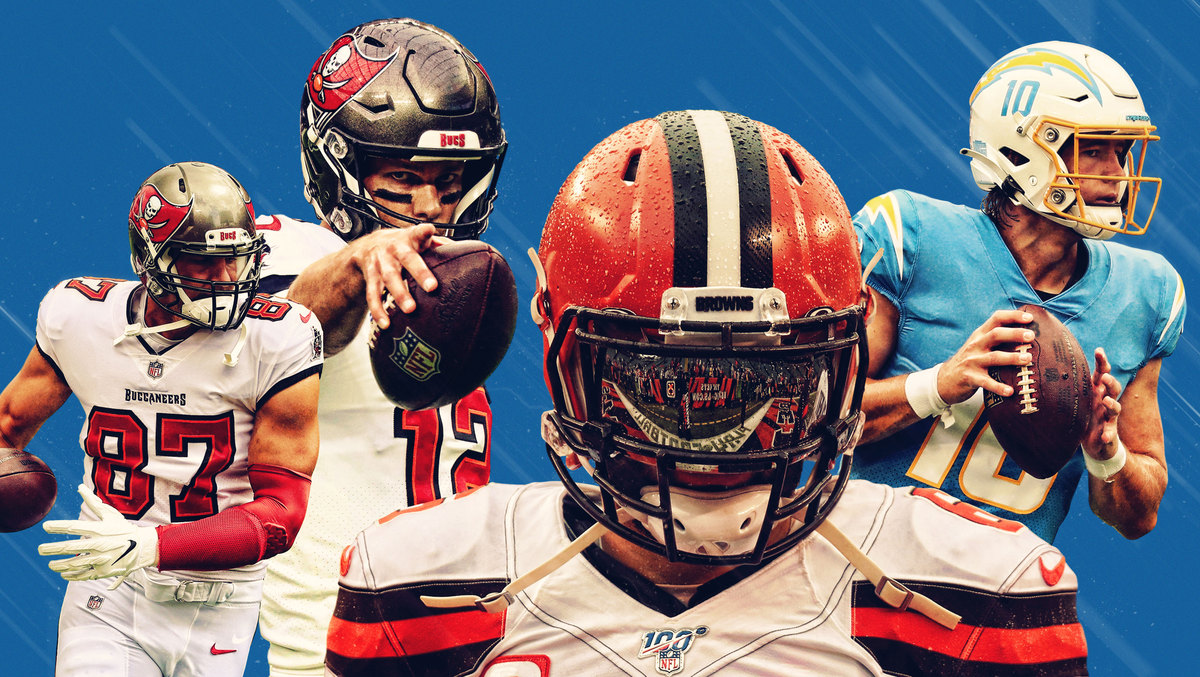 In the lead-up to the 2021 NFL Draft, PFF offers some takeaways from Monday.
Mon, 12 Apr 21 21:00:16 +0000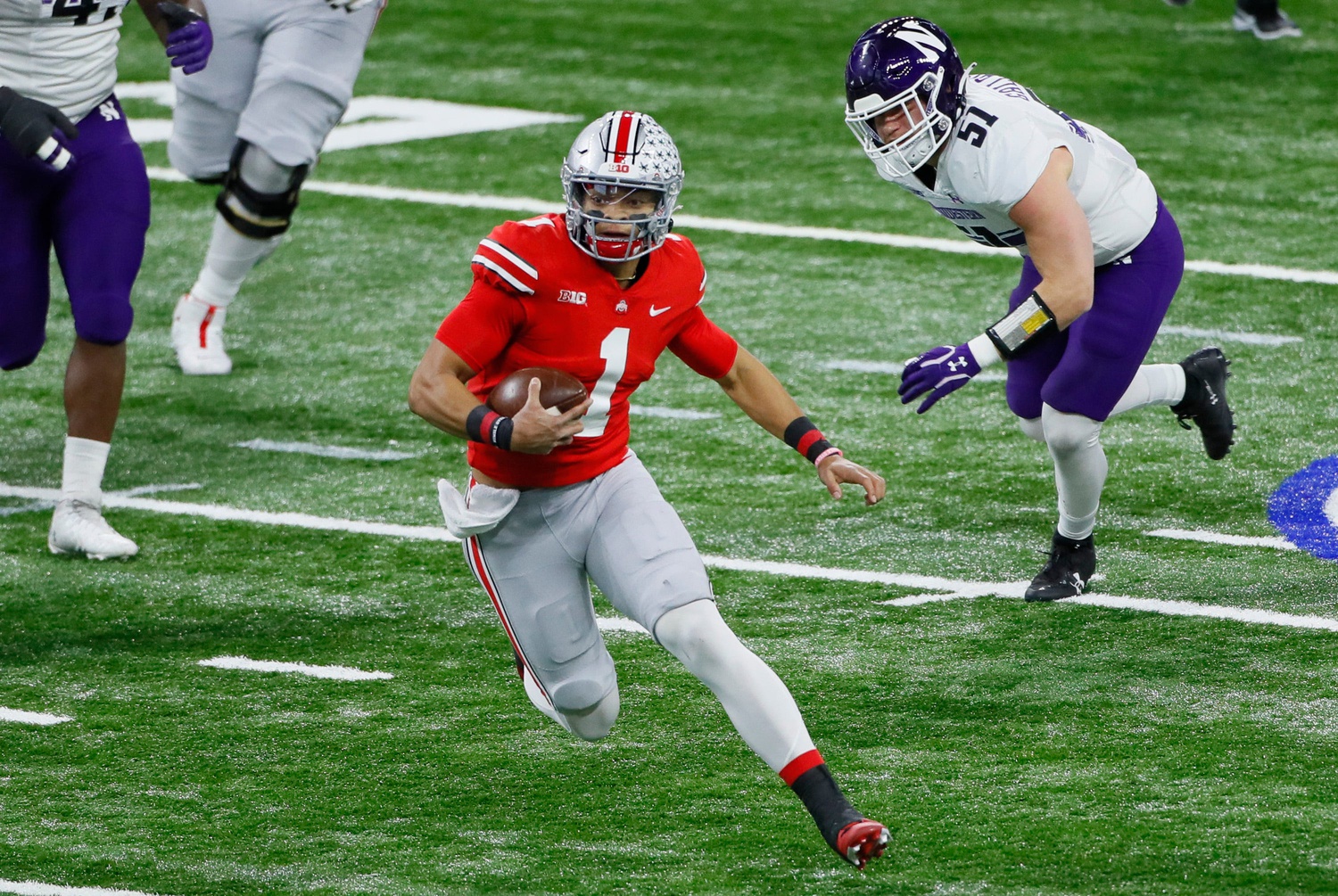 Rumors abound about what the San Francisco 49ers will do at the No. 3 overall pick in the 2021 NFL Draft, but Ohio State quarterback Justin Fields represents strong betting value.
Mon, 12 Apr 21 19:26:48 +0000
Thu, April 29 - Sat, May 1
250+ three-page scouting profiles - advanced stats, 3-year grades, player comps, combine data and Senior Bowl grades - for the 2021 draft class.

Available with

Edge

PFF's Big Board for the 2021 NFL Draft offers three-year player grades, combine measurables, position rankings, and in-depth player analysis for all of the top draft prospects.

Available with

Edge

PFF signature stats download for all draft prospects by position.

Available with

Elite

Our latest 2020 NFL mock drafts.

Our exclusive database, featuring the most in-depth collection of NCAA player performance data.

Available with

CFB Prem Stats+