It's July now, which means it's time to start preparing for the 2019 fantasy football season in earnest. There are a lot of ways to do that, and they're all important.
You can check out our PFF Fantasy staff rankings. You can check out our 2019 fantasy projections. You can read all our content. You can jump into PFF DraftMaster and practice your drafts for yourself.
Here's one more. Over the next few weeks, editor Daniel Kelley will ask, and attempt to answer, 3-4 of the most pressing fantasy questions for each team heading into 2019. Maybe it's trying to pick a winner in a position battle once and for all. Maybe it's wondering if a 2019 breakout is for real. Maybe it's whether a scheme change is for real.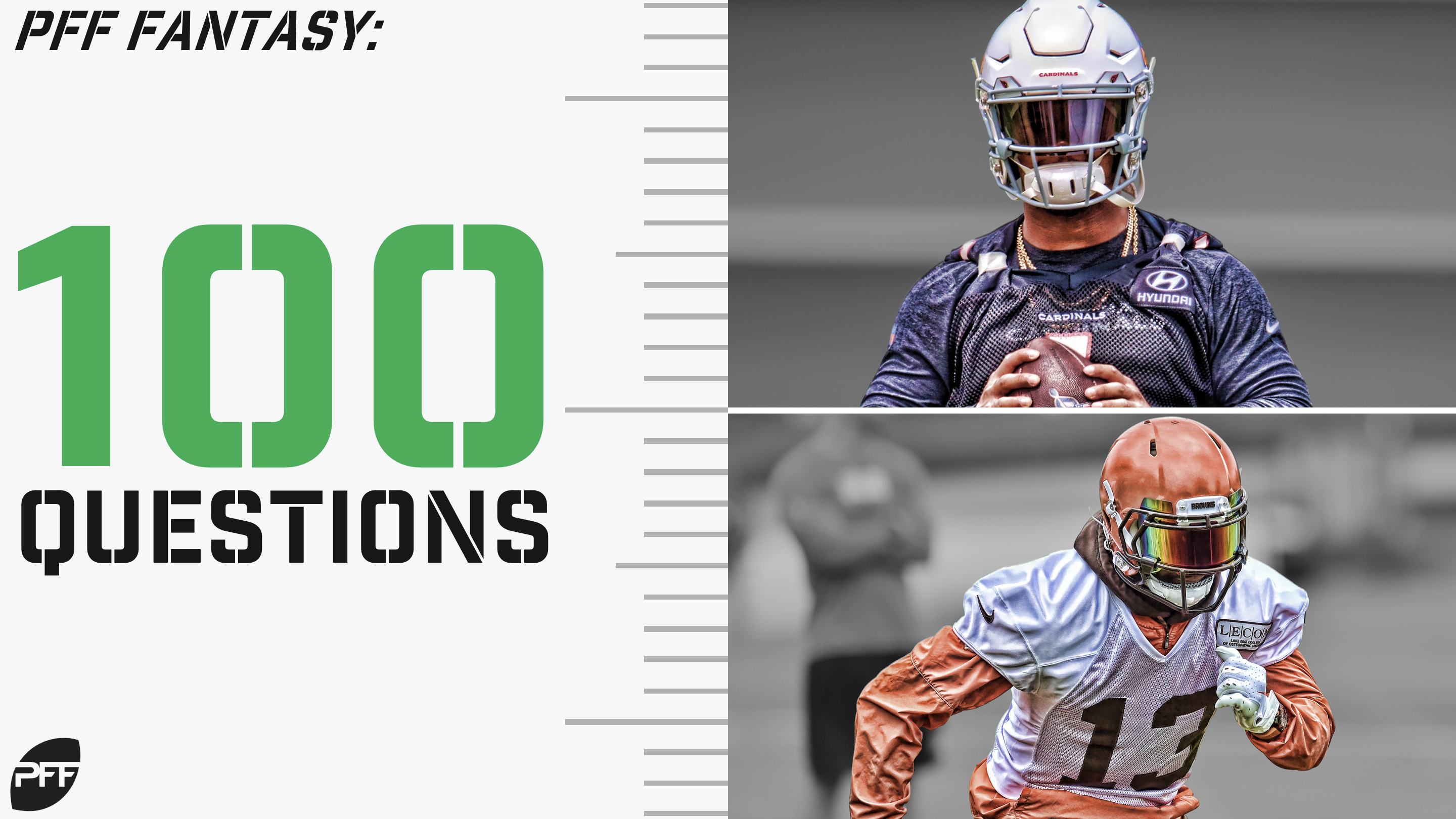 This is 100 Questions.