Volume is more important than anything in fantasy football land. It's impossible to score points without first getting the football. Cool? Cool.
Accordingly, it's of the utmost importance to keep tabs on the league's ever-evolving backfields throughout the year.
Click here for more PFF tools:
Draft Guide & Big Board | Mock Draft Simulator
Dynasty Rankings & Projections | Free Agent Rankings | 2022 QB Annual
Player Grades
---
Earlier this offseason, I wrote about the 13 free agency backfield situations that could swing the 2022 fantasy football season. An abbreviated version of that list is below:
Arizona Cardinals

: Both

James Conner

and

Chase Edmonds

are unrestricted free agents. Nobody has a

higher combination of available and targets at the position

.

Atlanta Falcons

:

Cordarrelle Patterson

is a free agent. Fresh off posting 153-618-6 rushing and 52-485-5 receiving lines,

fantasy football's reigning most-improved player

figures to garner a good bit of attention on the open market.

Denver Broncos

:

Melvin Gordon

is an unrestricted free agent.

Javonte Williams

worked as the overall PPR RB1 in one game without Gordon last season. His 2022 season-long rank wouldn't be much lower should Gordon take his talents elsewhere.

Houston Texans

: Both

David Johnson

and

Royce Freeman

are unrestricted free agents. It's inevitable that some level of competition is added to join soon to be 32-year-old

Rex Burkhead

. Gross team situation aside, there's potential for a true three-down back to emerge here.

Kansas City Chiefs

:

Darrel Williams

and

Jerick McKinnon

are unrestricted free agents, while

Derrick Gore

is an exclusive rights free agent. Obviously the days of drafting

Clyde Edwards-Helaire

in the first few rounds of fantasy drafts are over, but remember: don't hate the player, hate the ADP. CEH would be a mid-round bargain if the Chiefs refrain from bringing back their receiving-friendly talents and finally feed their 2020 first-round some targets.

Los Angeles Rams: Sony Michel is an unrestricted free agent. A healthy investment in bringing him back, or adding a new party, wouldn't be a great sign for

Cam Akers

' potential to see a workhorse role in 2022 and beyond.

Miami Dolphins

: Both

Phillip Lindsay

and

Malcolm Brown

are unrestricted free agents.

Salvon Ahmed

is an exclusive rights free agent. Maybe one of

Duke Johnson

or

Myles Gaskin

take the hell over next season, but it'd be a lot easier to make that gamble if the Dolphins refrain from seriously adding to the position throughout free agency and the draft.

New England Patriots

: Both

James White

and

Brandon Bolden

are unrestricted free agents. A two-back committee featuring just

Damien Harris

and

Rhamondre Stevenson

would be borderline erotic for fantasy purposes inside of an offense that has regularly kept at least three backs consistently involved over the years.

New York Jets

:

Tevin Coleman

is an unrestricted free agent.

Michael Carter

is a

buy for me in dynasty land

, but his 2022 projection would certainly be made a lot easier if the Jets refrain from tying up serious resources with another running back.

Seattle Seahawks

: Both

Rashaad Penny

and

Alex Collins

are unrestricted free agents. Obviously,

Chris Carson

's (neck) health isn't a given at the moment. The Seahawks are suddenly one of the least fantasy-friendly offenses in the league on paper; that doesn't mean Penny couldn't still provide stat sheet some goodness should he stay healthy and receive the same gaudy role that was on his plate down the stretch of 2021.

San Francisco 49ers

: Both

Raheem Mostert

and

Jeff Wilson

are unrestricted free agents.

JaMycal Hasty

is an exclusive rights free agent. Reminder: Mostert was the Week 1 starter in 2021.

Elijah Mitchell

played too well throughout last season to hit the bench, but the return of Mostert — or addition of a separate high-end talent — could make high touch counts hard to come by with

Deebo Samuel

and

Trey Lance

also figuring to eat into the rushing pie.

Tampa Bay Buccaneers

:

Leonard Fournette

,

Ronald Jones

,

Giovani Bernard

and

Le'Veon Bell

are all unrestricted free agents. What the Bucs do in free agency and the draft should give us a good idea if they plan on making 2022 the

Ke'Shawn Vaughn

show.

Washington Commanders

:

J.D. McKissic

is an unrestricted free agent.

Antonio Gibson

ripped off PPR RB6, RB36, RB4, RB18 and RB6 finishes in five games without McKissic despite battling continued injuries and negative game script throughout the ordeal. He'll have a chance to truly become something in the ballpark of "DC CMC" should the Football Team refrain from bringing back McKissic.
This isn't to suggest that the league's remaining 19 teams won't address the running back position throughout the offseason; they just all happen to return most of the guys who handled the majority of their opportunities last season. The following chart denotes each team's available carries and targets at running back based on their unrestricted free agents: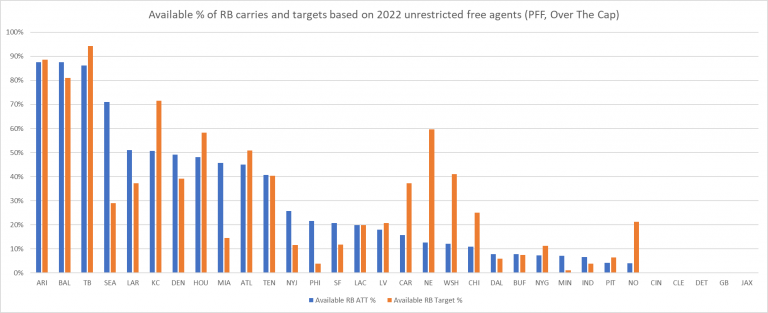 Historically, chasing fantasy production from free agents that change teams has been a losing endeavor. Only 13 running backs have gone to a new team and received a contract worth at least eight figures since 2016, and the results have largely been terrible from a fantasy perspective:
2016

Chris Ivory

(Jaguars): 5 years, $32 million

2016

Lamar Miller

(Texans): 4 years, $26 million

2016

Matt Forte

(Jets): 3 years, $12 million

2017

Latavius Murray

(Vikings): 3 years, $15 million

2018

Jerick McKinnon

(49ers): 4 years, $30 million

2018

Dion Lewis

(Titans): 4 years, $19.8 million

2018

Carlos Hyde

(Browns): 3 years, $15.25 million

2018

Isaiah Crowell

(Jets): 3 years, $12 million

2019

Le'Veon Bell

(Jets): 4 years, $52.5 million

2019

Mark Ingram

(Ravens): 3 years, $15 million

2019 Murray (Saints): 4 years, $14 million

2020

Melvin Gordon

(Broncos): 2 years, $16 million

2021

Kenyan Drake

(Raiders): 2 years, $11 million 
PFF contract projections have five running backs expected to fetch deals in excess of $10 million: James Conner, Cordarrelle Patterson, Leonard Fournette, Chase Edmonds and Melvin Gordon. Of course, guys like Rashaad Penny, Sony Michel, J.D. McKissic, Jerick McKinnon and Raheem Mostert among others could also find their way into a nice deal with an opportunity to contribute in a major way; just realize money and draft capital tend to talk when it comes to future opportunity.
It's fair to surmise that every running back listed above would be better off staying with their 2021 squad from a pure fantasy stock perspective given the uncertainty that goes into any player changing teams. Still, several backs have demonstrated the sort of three-down ability to make it feasible that they could land a similarly fantasy-friendly role elsewhere.
The following tiers reflect each unrestricted free agent running back's best-case scenario from a fantasy perspective. 
Capable of working across all three downs while providing legit RB1 production: Leonard Fournette, James Conner
Fournette caught more passes (69) than anyone other than Najee Harris (74) and Austin Ekeler (70) on his way to finishing as the overall PPR RB6 last season. It's unlikely a return to Tampa Bay would be quite as prolific, but the only other teams that could seemingly sign up to hand him a similar three-down role are the Cardinals, Falcons, Texans, Dolphins and Seahawks. Other than Tampa Bay, a stop in Atlanta could be best for Fournette's fantasy business considering his potential to (again) eat up loads of checkdowns from a statue-esque veteran quarterback.
Conner's overall PPR RB5 finish was aided by Chase Edmonds missing time with a high-ankle sprain. Still, the ex-Steelers back proved to be more than just a short-yardage specialist, turning in some truly exceptional performances on his way to racking up 19 touchdowns in 16 games. Health has usually been the biggest issue for Conner; he has proved capable of working across all three downs throughout his career. A return to Arizona along with Edmonds taking his talents elsewhere would be the most ideal scenario, but, like Fournette, Conner could also find his way into a similarly monstrous role with the Falcons, Texans, Dolphins, Seahawks or Buccaneers.
Gordon wasn't bad last season; Javonte Williams was just awesome. The larger concern is that Gordon joins Ezekiel Elliott and Derrick Henry as active "starters" who have over 1,500 professional carries, a mark which historically has signaled a dropoff in rushing yards above expectation. Maybe one of the most available offenses — Buccaneers, Cardinals, Falcons, Texans, Dolphins, Seahawks — decides to hand Gordon some cash and feature him on all three downs. Still, a return to Denver might be the next-best scenario; Gordon is fresh off working as the RB24 in PPR points per game and would enter a significantly upgraded offense with Russell Wilson now in town.
Patterson can do a little bit of everything; yet 2021 marked the first time in his career that he had more than even 85 offensive touches in a single regular season. History tells us that chasing elderly running backs in fantasy land isn't a good idea, but Patterson's lack of thread on the tires could make him an exception. Going back to Atlanta would be the best-case scenario since they're, you know, the only team to ever actually unleash C-Patt on offense; otherwise the hope would be for an offense needing help at both wide receiver and running back. The Cardinals, Texans and Dolphins each fit this criteria, while the Chiefs and 49ers might foster productive enough offensive environments to enable Patterson to some great heights even on limited touches.
Penny was truly awesome down the stretch in 2021. Don't believe me? Watch the film.
Rashaad Penny pic.twitter.com/nzgk8U2ye8

— Ian Hartitz (@Ihartitz) March 2, 2022
Nobody averaged more yards per carry (6.3) or yards after contact per carry (4.5) than Penny among 50 running backs with at least 100 carries last season. The problems are clear: Penny has played in just 37 of a potential 65 regular season games since entering the league in 2018. He hasn't looked out of place as a pass-catcher, but ultimately has never caught even 10 passes in a season. He's played more than 50% of the offense's snaps just four times across his entire professional career. The Seahawks handed Penny 17, 13, 17, 27 and 23 touches down the stretch in 2021. Even a full return to health from Chris Carson likely wouldn't prevent this ever-run-first offense from feeding Penny the rock upwards of 15 times per game. One team to keep an eye on could be the Jets, as they're one of just eight franchises with fewer than $4 million devoted to their backfield and could feasibly look for an early-down grinder like Penny to complement Michael Carter.
Edmonds ripped off five top-25 finishes during the first eight weeks of 2021 prior to suffering a high-ankle sprain. He really showed what he can do as the featured back in Week 16 against the Colts, posting 16-56-1 rushing and 8-71-0 receiving lines while playing a robust 92% of the offense's snaps with Conner sidelined. This wasn't the first time Kliff Kingsbury showed a willingness to deploy Edmonds across all three downs; his fantasy stock would skyrocket if the Cardinals choose to embrace him as their RB1 and let Conner walk. However, this seems unlikely considering the plethora of minor injuries that have prevented him from holding on to the starting job for long. Edmonds (5-foot-9 and 210 pounds) could be seen as more of a pure scatback by other franchises; just realize he's proven capable of catching 50-plus passes in a season and is far from incompetent between the tackles.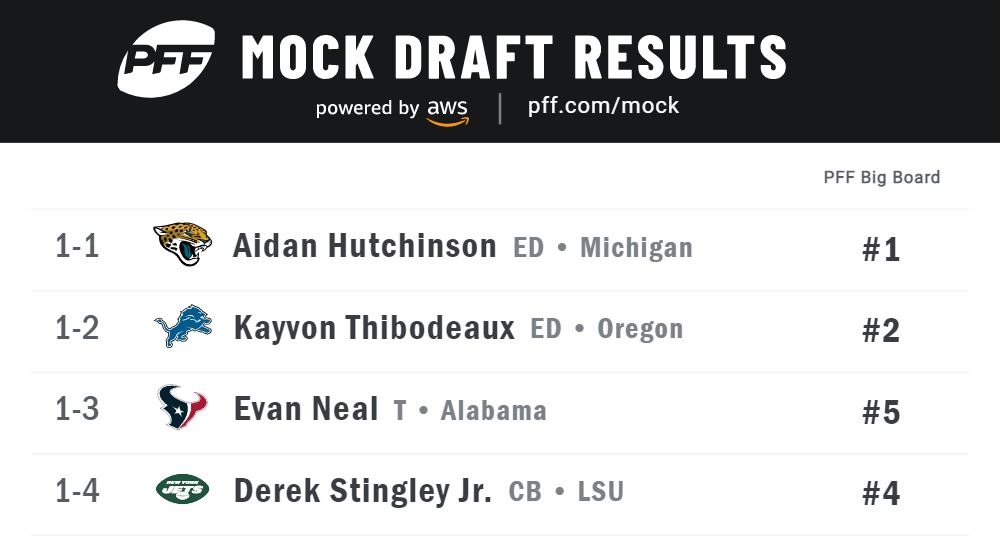 McKissic has been valuable in full-PPR formats when the Commanders have found themselves trailing, something that could again be a fairly common occurrence with Carson Wentz under center in 2022 and (maybe) beyond. He's truly a solid weapon out of the backfield; just realize it's unlikely he finds another team willing to feed him *checks notes* 163 targets over a two-year period. Only Alvin Kamara has more during the same span.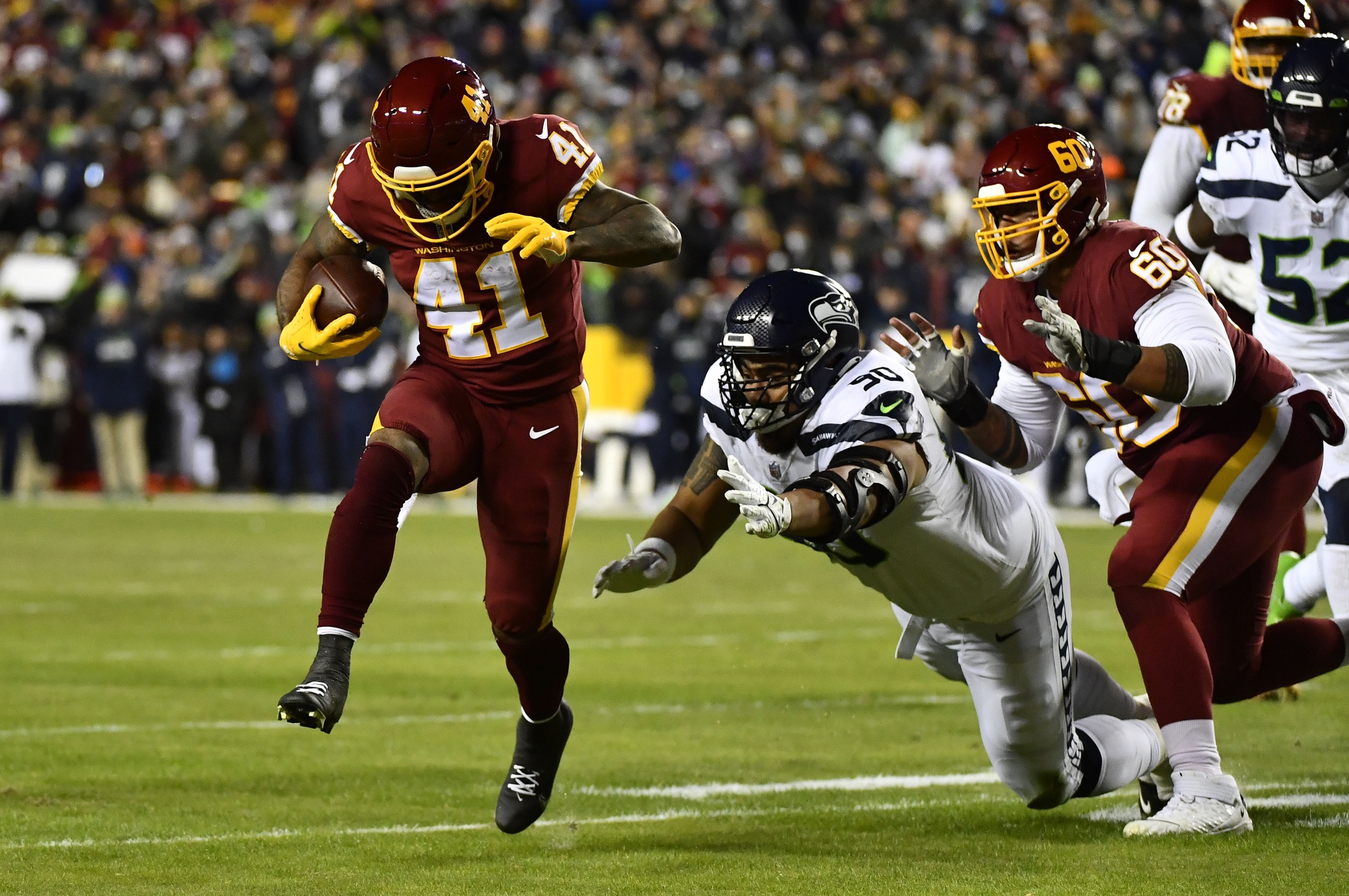 McKinnon sure looked healthy for the Chiefs down the stretch of their 2021-22 playoff run. He wound up playing at least 70% of the offense's snaps in all three playoff games, posting combined 34-150-0 rushing and 14-165-1 receiving lines. Still, he'll be 30 by the time Week 1 rolls around and hasn't exactly proven capable of being able to stay healthy for an entire season. A commitment from the Chiefs as their featured back would certainly be his best-case scenario, otherwise working as the clear-cut No. 1 pass-down back with the Cardinals, Falcons or Patriots would make a lot of sense.
White caught six passes in each of his only healthy games last season. Returning to New England would make the most sense, while joining longtime OC Josh McDaniels in Las Vegas naturally seems like the next-best scenario. Similar to McKinnon, a receiving-first role with the Cardinals or Falcons is also in play, but the more familiarity the better when it comes to 30-year-old veterans coming off an injury. 
RoJo could never quite make it out of Bruce Arians' doghouse, but he remains just 24 years of age and figures to get a second shot somewhere as an early-down grinder if his former second-round draft capital is any indication of the league's perception of his underlying talent. … Mack will hopefully be closer to 100% in his second full season removed from tearing his Achilles. Still just 26 years old, an impressive training camp could lead to an opportunity to carve out an early-down role. … Mostert was the 49ers' Week 1 starter and fits Kyle Shanahan's offense like a glove. It's tough to see him making more out of double-digit carries per game somewhere other than San Francisco. … Lindsay averaged a pitiful 2.8 yards per carry combined with the Texans and Dolphins last season; perhaps teams will more fondly remember his 4.8 rate from his three years with the Broncos. … Michel managed to overtake Darrell Henderson as the Rams' RB1, but that job now appears to belong to Cam Akers. Still, the Rams thought enough of the ex-Patriots back to trade for him in the first place; maybe another team also thinks the former first-round pick still has plenty to offer. … Howard is on a Carlos Hyde trajectory to play for a lot of teams while providing solid enough work in the run game to make up for his total lack of a pass-down role. … Foreman looked better than ever in 2021 while filling in for Derrick Henry and joins Mack as post-Achilles backs who might have shown enough to get another legit chance to join a committee.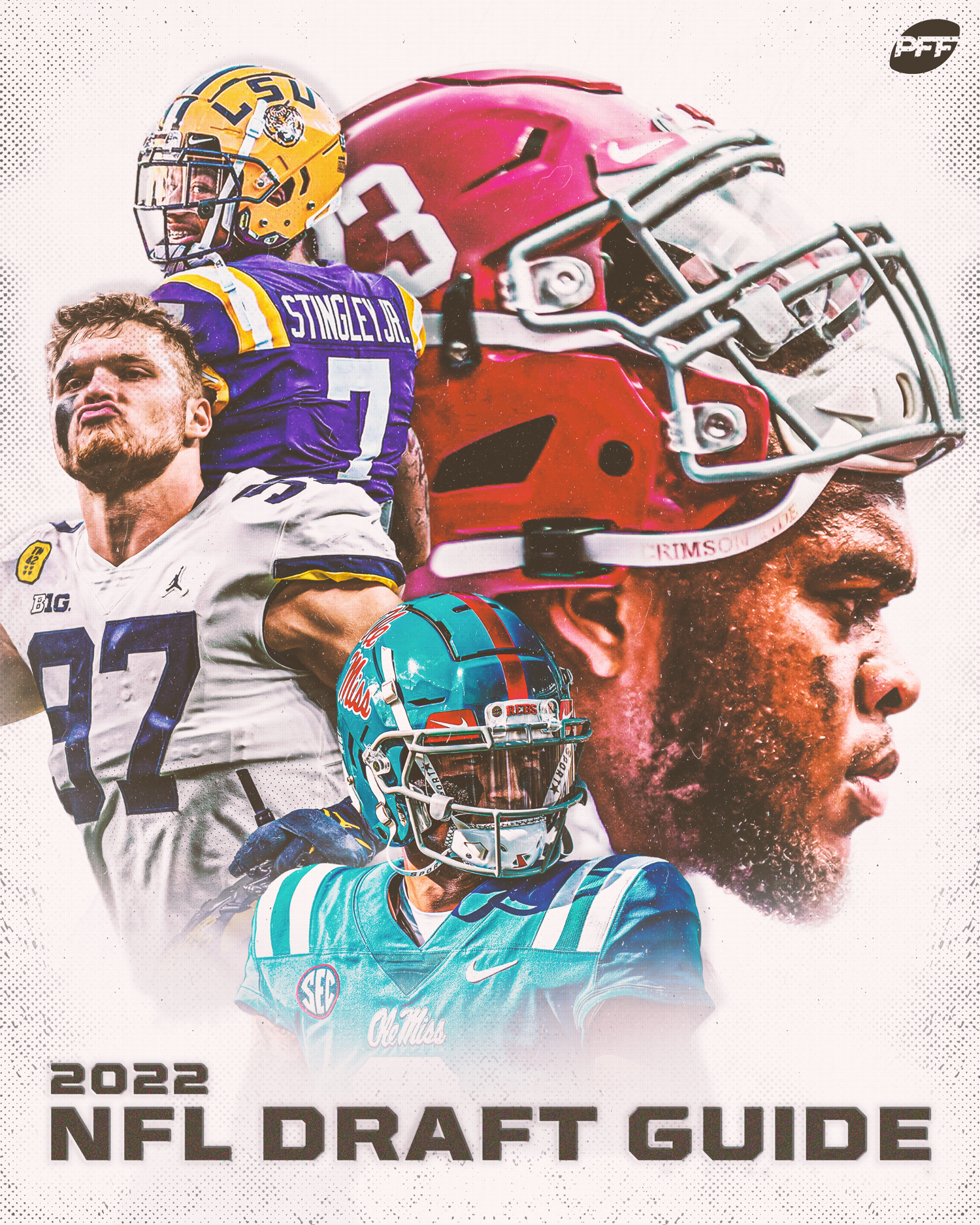 Johnson was impressive as hell with the Dolphins down the stretch of 2021; unfortunately it took seven years to find a team willing to give him 20 carries in a game. Here's to hoping The U's all-time leading rusher at least gets an earlier chance to compete for a committee spot in 2022. … Jackson exploded with 11-64-2 rushing and 8-98-0 receiving lines in a spot start for Austin Ekeler in Week 16 last season. Still, that marked just the sixth time in his career that he handled double-digit carries in a game; Jackson's best path to more consistent fantasy value is as the primary receiving back in a backfield that doesn't also include one of the position's best pass-catchers. … Williams lost his job to rookie Khalil Herbert on the Bears last season, but he did post 17-104-1 rushing and 4-29-1 receiving lines in the f*cking Super Bowl all the way back in 2020. It's unlikely the soon-to-be 30-year-old veteran ever tops that performance, although it's probably not fair to completely write him off after one year inside Matt Nagy's sad excuse for an NFL offense. … Wilson worked as the 49ers' three-down back during the final few games of 2020 before failing to get much going in 2021 due to injury and the emergence of Elijah Mitchell. It's unclear if other NFL teams value him as much as the 49ers; he's still a running back with four career games of 115-plus total yards to his name. … Williams found himself providing bigger booms than CEH when trusted to start for the Chiefs, although by the end of the season Jerick McKinnon was the offense's lead back. Williams' best-case scenario is probably as a true three-down handcuff behind a workhorse (Titans?). … Breida has flashed with the Bills and 49ers during his career and is truly one of the fastest players in the league. And yet, he didn't manage to truly catch on in San Francisco, Miami or Buffalo; he'll likely be at least an injury or two away from truly getting a chance to work as a three-down back wherever he goes. … Ballage is another back that has ever so briefly been entrusted as a legit three-down back. The problem is that he's never been particularly efficient with the role, making it unlikely he has many suitors to try again.
---
2022 NFL Draft position rankings:
Top 10 players at every position
QB | RB | WR | TE | iOL | OT | DI | EDGE | LB | CB | S
---
Credit to Freeman for ranking second in most touches without a fumble or drop (161), but the soon-to-be 30-year-old veteran has struggled to stay on a roster ever since leaving the Falcons. … Murray sure looked like the worst running back inside the Ravens' injury-depleted backfield; he's 32 years old and is better treated as a pure backup as opposed to someone who should be featured in the game plan every week. … Johnson couldn't fully take over a wide-open Texans backfield last season and turns 31 in December. Perhaps his past borderline erotic receiving ability is still in there somewhere. … Gio could still catch on as a pass-catching specialist (no pun intended), but it's concerning that he was largely phased out of the offense in 2021 despite being in about as great of a situation as a receiving back could ask for with Tom Brady under center. … Coleman has played in just 16 games once in his career and no longer resembles the explosive force that was on display with the Shanahan-led Falcons. A return to the Jets is probably the only place where he could still flirt with double-digit opportunities per game. … Brown was rather randomly leaned on as the Dolphins' lead early-down back prior to getting injured in 2021. Twenty-nine years old in May, it seems like Brown would have already received a real chance to work as a three-down back by now if it was ever going to happen. … It's unclear if Richard will still hold weight with the new Raiders' regime. Josh McDaniels does love him a good receiving back, but ultimately Richard hasn't handled more than 75 touches in a season since 2018.