Player movement in the NFL isn't quite as robust as it is in baseball or basketball, but there's still a solid chunk of talented athletes who switch teams during the course of any given offseason. This year will be no different, as numerous fantasy-relevant players will be wearing new colors once Week 1 comes around.
Click here for more PFF tools:
Draft Guide & Big Board | Mock Draft Simulator
Dynasty Rankings & Projections | Free Agent Rankings | 2022 QB Annual
Player Grades
---
The question for today's article is simple: How often do players who join a new team during the offseason work out?
We generally overvalue rookies in terms of immediate fantasy football success simply because we devote the majority of February through April to analyzing this group of players; a similar argument could be made for free agency classes. I looked at every quarterback, running back, wide receiver and tight end who has changed teams during the free agency offseason cycle since 2016 to get an idea of how often players have thrived upon joining a new squad. Note that this doesn't include players who changed teams during the season.
Special thanks to OverTheCap for all contract-related information.
QUARTERBACK
There have been roughly 86 quarterbacks who signed a contract with a new team during the 2016-2021 offseasons. Of course, plenty of those players were brought in to either provide backup depth or minimal competition. For this reason, we'll focus on the cases in which a team signed a QB with every intention of making him their starter. These 16 instances were as follows:
Note that 2017 Foles (Eagles) and 2017 Keenum (Vikings) would ultimately go on to lead their respective squads to plenty of success, but they weren't signed to be their team's Week 1 starter.
Neither Newton, Hoyer, Fitzpatrick (x2), McCown, Dalton nor Taylor received over $12 million for their services. They were more or less spot starters who could occasionally move the offense while their teams groomed, or attempted to find, a better long-term solution.
This leaves us with nine players over the past five offseasons who were signed to big-money contracts on a new team to be the QB1:
2016 Osweiler (Texans): 4 years, $72 million

2017 Glennon (Bears): 3 years, $45 million

2018 Cousins (Vikings): 3 years, $84 million

2018 Bradford (Cardinals): 2 years, $40 million

2018 Keenum (Broncos): 2 years, $36 million

2019 Foles (Jaguars): 4 years, $88 million

2020 Brady (Buccaneers): 2 years, $50 million

2020 Rivers (Colts): 1 year, $25 million

2020 Bridgewater (Panthers), 3 years, $63 million
Obviously, not all NFL contracts are created equal. There are plenty of outs and non-guaranteed salaries that essentially allow teams to judge the QB for a season or two before having the opportunity to part ways if they desire. This reality makes the Glennon contract a bit easier to stomach.
Other than that: Cousins, Rivers and of course Brady are essentially the only QBs who have changed teams, landed a big-money deal and provided anything resembling above-average production. The Osweiler and Bradford situations were comically awful, Keenum was traded after one very-meh season, Foles struggled to keep sixth-round rookie Gardner Minshew on the bench and Bridgewater ultimately threw just 15 scores in 15 games despite being surrounded by high-end receivers.
The free agent quarterback market hasn't been kind to buyers in recent history. Our only examples of moderate success involved 1). a mistake from one of the league's worst-run franchises (Washington), 2). the undisputed GOAT moving to a loaded offense, and 3). old-man Rivers game-managing his way to a first-round playoff loss. This tells us that if a team has had the opportunity to groom a QB for an extended period of time, they didn't try to fetch a solid trade package, and they ultimately didn't want to cough up the sort of long-term money to keep him around — then there's a good chance that player won't suddenly take his game to the next level in a brand-new environment.
Potential 2022 qualifiers: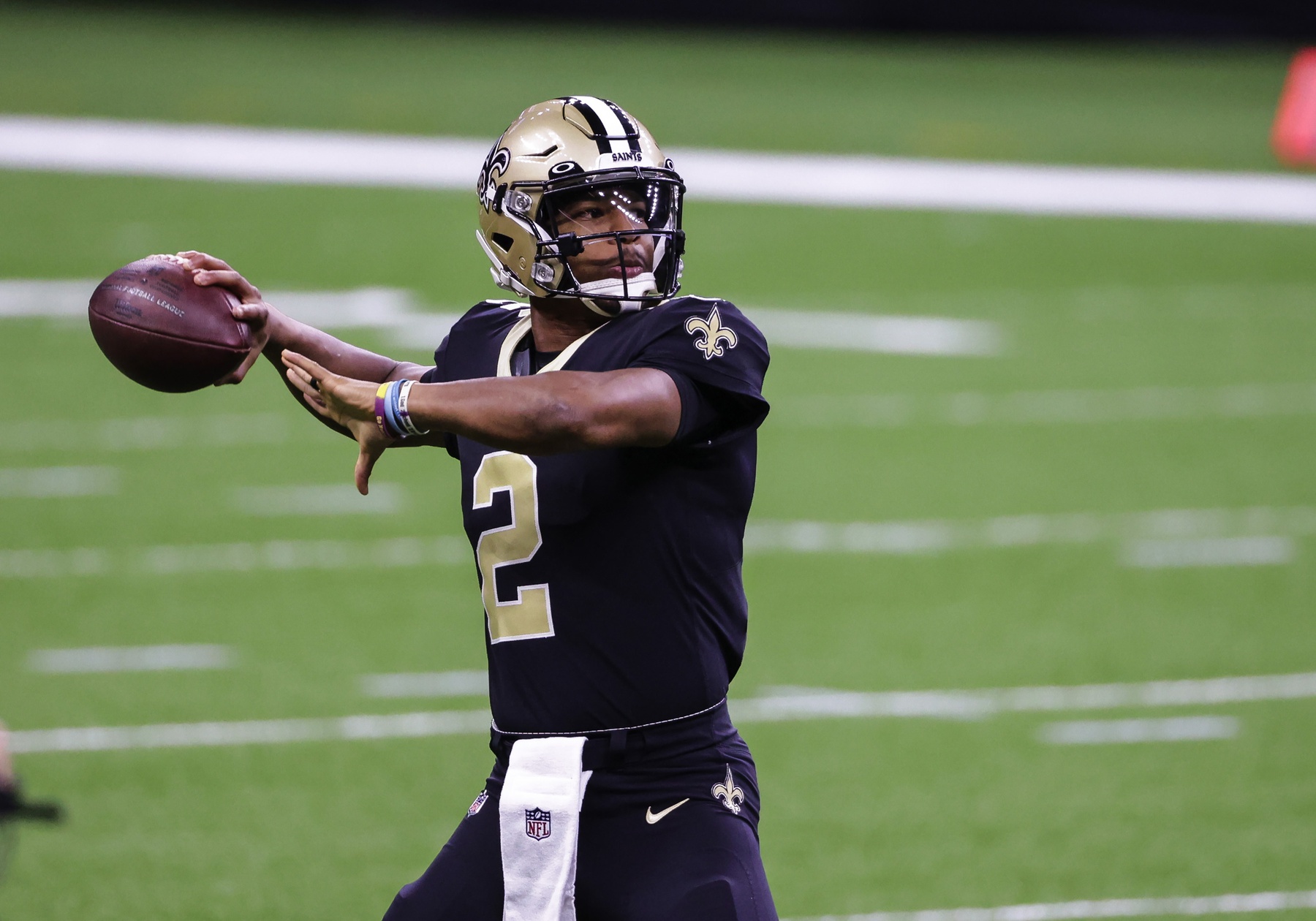 The following QBs are presently free agents and could find a suitor willing to start them as soon as Week 1, 2022: It's clear that Teddy Bridgewater is a limited quarterback; that doesn't mean another team won't bring him in to serve as a one-year starter until there's a better option available. … Jameis Winston was truly throwing the rock around at a high level prior to tearing his ACL in 2021. Even if a Buccaneers reunion is unlikely, Winston has the sort of can't-teach arm talent to likely fetch at least an ability to compete somewhere in 2022. … Marcus Mariota spent the last two seasons working as Derek Carr's backup while seeing sporadic usage as a pure runner in short-yardage situations. At a minimum, Mariota presents a bit more versatility than your usual "bust" of a first-round pick. … Plus-backup options include: Trevor Siemian, Jacoby Brissett, Tyrod Taylor, Mike Glennon, Cam Newton, Geno Smith, Joe Flacco and Ryan Fitzpatrick.

RUNNING BACK
There have been roughly 88 running backs who signed a contract with a new team during the 2016-2021 offseasons. Of course, plenty of those players were brought in to either provide backup depth or competition.
This leaves us with 33 cases in which a team signed a running back with the intention of making him their starter or at least a key part of the offense: