A growing divide between Seattle Seahawks quarterback Russell Wilson and the organization's top brass ultimately culminated in a blockbuster trade shortly before the start of the 2022 NFL league year and free agency on March 16. Per a report from ESPN's Adam Schefter, the Denver Broncos acquired Wilson and a fourth-round pick in exchange for quarterback Drew Lock, tight end Noah Fant, interior defender Shelby Harris, two first-round picks, two second-round picks and a fifth-round pick.
Click here for more PFF tools:
Draft Guide & Big Board | Mock Draft Simulator
Dynasty Rankings & Projections | Free Agent Rankings | 2022 QB Annual
Player Grades
---
The deal, when it becomes official, will be the biggest NFL trade since running back Herschel Walker was sent to the Minnesota Vikings in 1989, with the Dallas Cowboys recouping two first-round picks, three second-round picks, a third-round pick and more. Looking at more recent transactions, the Super Bowl champion Los Angeles Rams acquired quarterback Matthew Stafford from the Detroit Lions in exchange for quarterback Jared Goff, two future first-round picks and a third-round pick. Considering the contract the Lions inherited with Goff, this makes the compensation further from, not closer to, Wilson's price tag.
Since the Seahawks selected Wilson in the third round of the 2012 NFL Draft, he's generated the fifth-most wins above replacement in the NFL, at just shy of 25 wins. Wilson had also been playing some of his best football of late, earning back-to-back 90.0-plus grades in 2019 and 2020. However, a finger injury derailed his 2021 campaign and provided a bit of a clean exit after he expressed frustration with his situation entering the season.
The 33-year-old Wilson will bring a two-year, $51 million contract with him to the Broncos and leave behind a $26 million dead cap hit for the Seahawks — the second-largest dead cap hit in NFL history behind the $33.8 million the Philadelphia Eagles took on after dealing quarterback Carson Wentz to the Indianapolis Colts.
The Wilson trade further underscores how the NFL has forever changed since the 2021 offseason. Even elite franchise quarterbacks can be moved for the right price, something that seemed almost impossible just a few years ago.
What this means for the Denver Broncos
In comparing the Wilson trade to the trade, one could make a reasonable argument that the Broncos paid a premium to get a deal done because they were desperate for a legitimate franchise quarterback to lead their strong roster in 2022. However, despite sending three players to the Seahawks, they still managed to keep young franchise cornerstones in cornerback Patrick Surtain II, wide receiver Jerry Jeudy and others.
Tight end Noah Fant, sent to the Seahawks in the trade, was a first-round pick of the Broncos in 2019 and has topped 500 yards receiving in each of his first three seasons. Still, much of Denver's roster is intact, and the team has over $20 million in 2022 cap space. A teased reunion with longtime Broncos edge defender Von Miller is still possible and could truly vault Denver into contender status.
Wilson is no stranger to battling in an elite division, leaving an NFC West group that produced Super Bowl participants in 2022, 2020 and 2019. However, an AFC West with Kansas City Chiefs star quarterback Patrick Mahomes, Los Angeles Chargers star quarterback Justin Herbert and soon-to-be-overshadowed Las Vegas Raiders quarterback Derek Carr is just as big a challenge.
From a schematic standpoint, Wilson's fit with new Broncos head coach Nathaniel Hackett is interesting. Hackett is expected to employ a popular wide-zone rushing attack with play action and quarterback boots off of it. Wilson certainly has the requisite athletic ability, but much like Aaron Rodgers in Green Bay, he may have to adjust a bit to lining up under center and turning his back to defenses more. From a personnel standpoint, however, newly extended wide receivers Courtland Sutton and Tim Patrick are perfect weapons for Wilson — big, jump-ball receivers who make plays along the sidelines. That is exactly where Wilson likes to throw the ball: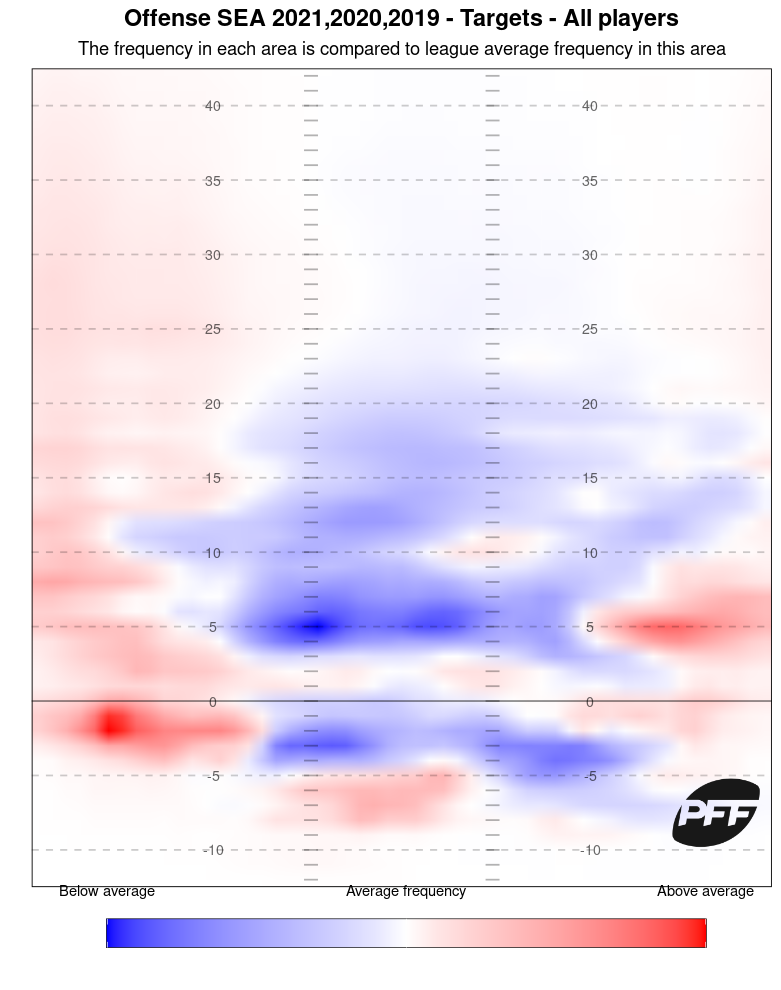 The betting markets have certainly responded, with the Broncos opening the day as high as +1200 to win the AFC West division but now sitting at just +200 on DraftKings Sportsbook. Their odds to win the Super Bowl came down from +2500 to +1200, as well. Bettors are clearly bullish on the new-look Denver roster out of the gate.
What this means for the Seattle Seahawks
A remarkably consistent era of contending football is over in the Pacific Northwest. Shortly after the Russell Wilson trade news broke, Seattle also announced that perennial All-Pro linebacker Bobby Wagner will also be released ahead of the 2022 season, saving the team $16.5 million in 2022 salary cap space. The Seahawks are flush with cap space and draft capital — after acquiring the No. 9 overall pick in this year's draft from Denver — but have a lot of roster holes to fill.
Drew Lock is likely not the long-term answer at quarterback, so it's fair to wonder if Seattle had good meetings with Liberty quarterback Malik Willis or Pittsburgh quarterback Kenny Pickett at the NFL Scouting Combine in Indianapolis. If not, perhaps Seattle flips some of their newly acquired draft capital and goes after a different veteran quarterback that could come available.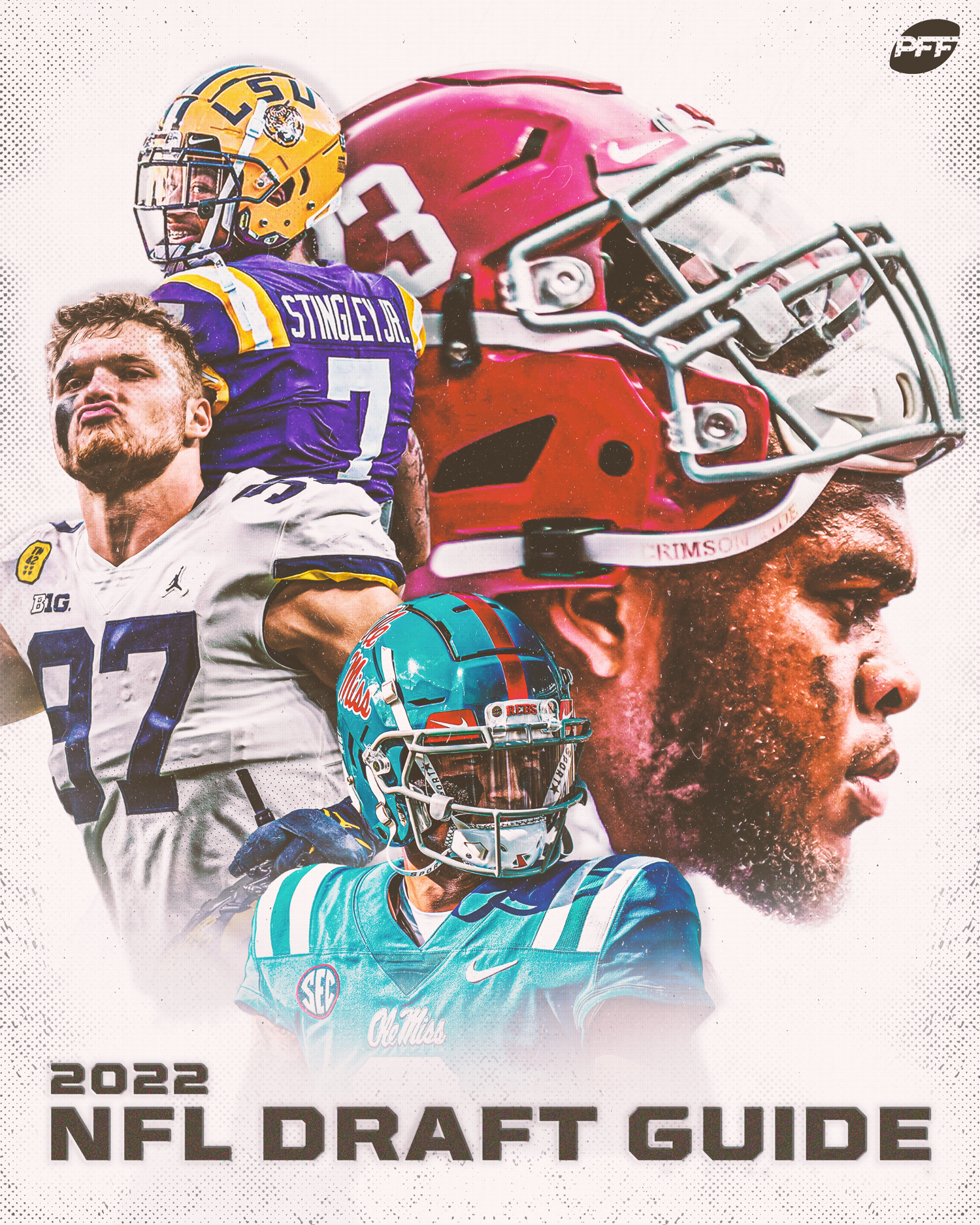 That being said, trading two first-round picks and a third-round pick to the New York Jets for safety Jamal Adams was the catalyst that led to what seems to be a full-scale rebuild, and in a way, the Seahawks just recouped much of that lost value in the Wilson trade. There was reported optimism of an extension for safety Quandre Diggs, but it's fair to wonder if he will now test the open market in hopes of playing on a contender. Other veterans like tackle Duane Brown may also look to finish out their careers elsewhere.
The smartest approach for Seattle could be to take their lumps in 2022 and focus on a huge draft haul in 2023. Seahawks general manager John Schneider has traded down in the draft as often as any NFL executive over his tenure, and if Seattle could get a team like the New Orleans Saints picking at No. 18 or the Pittsburgh Steelers picking at No. 20 to move up to No. 9 for a quarterback in return for a 2023 first-round pick, they could have three first-rounders in a 2023 Draft expected to have more top-end quarterback talent. 
The Los Angeles Rams will eventually lose stars like interior defender Aaron Donald, the Arizona Cardinals could be without Chandler Jones and J.J. Watt by 2023, and then Seattle could re-emerge as a young contender in the NFC West.