Age and experience seems to matter in life, but what about in the glorious American pastime known as fantasy football?
What follows are eight key takeaways on the peaks and valleys that players experience relative to their age and experience. Great day to be great.
Click here for more PFF tools:
Rankings & Projections | WR/CB Matchup Chart | NFL & NCAA Betting Dashboards | NFL Player Props Tool | NFL & NCAA Power Rankings
Best Bets Tool
---
1. Quarterbacks are the most likely players to find high-end success as elders of the community
The following graph denotes the percentage of top-12 fantasy performers by age since 2012.
% of top-12 fantasy producers (PPR) by age over the last 10 years pic.twitter.com/PTySzVXBq5

— Ian Hartitz (@Ihartitz) February 8, 2022
It's patently absurd that 21% of the top-scoring quarterback fantasy seasons have occurred from signal-callers at least 35 years old. An even larger 38% of seasons have occurred from signal-callers with at least 10 years of experience. The latter bucket certainly has its fair share of outliers in Aaron Rodgers, Tom Brady and Drew Brees, who were each responsible for seven such seasons, but guys like Ben Roethlisberger, Matt Ryan, Peyton Manning, Philip Rivers and Tony Romo also proved plenty capable of still putting up big numbers during the twilight of their careers
Three projected 2022 starters will be at least 35 years of age by Week 1 next season: Matthew Stafford, Rodgers and Ryan. The former two quarterbacks are certainly more than viable QB1 options ahead of next season, while we shouldn't necessarily count out Ryan *if* the Falcons can gain a bit more firepower at wide receiver.
2. Don't underestimate the quarterback position's second-year jump
The following graph denotes the percentage of top-12 fantasy performers by years of NFL experience since 2012.
% of top-12 fantasy producers (PPR) by years of experience over the last 10 years pic.twitter.com/Lc1czZi7cP

— Ian Hartitz (@Ihartitz) February 3, 2022
Keep in mind that veteran quarterbacks in our 10-plus years bucket have already established themselves as good enough to remain in the league for that long in the first place; be careful about becoming a victim of survivorship bias.
Aside from the fairly arbitrary jump from a ninth to 10th season, quarterbacks have seen the biggest jump in fantasy production between their first and second years in the league. Last season saw each of Justin Herbert, Joe Burrow and Jalen Hurts qualify, while there have been some true game-breaking performances over the years from the likes of 2019 Lamar Jackson, 2018 Patrick Mahomes and 2017 Carson Wentz.
An average of 1.8 second-year quarterbacks have qualified as a fantasy QB1 since 2012, while no single season has had more than three such signal-callers. There are six potential candidates to make this jump ahead of 2022:
The rookies' overall 2021 ranks referenced above are mostly influenced by playing time; Fields and (to a lesser extent) Lance offered the most optimism in terms of supplying fantasy-friendly upside thanks in large part to their rather robust rushing floors. Both find themselves as top-10 quarterbacks in my dynasty rankings and are my picks to function as this season's Year 2 booms at the position.
3. Running backs see a rather stark drop-off following their sixth season in the league
A whopping 74% of top-performing fantasy running backs seasons have been during one of the player's first five years in the league. Seventy-one percent of these seasons have come from running backs 26 or younger.
Running backs age worse than any other position as far as fantasy performance goes. There will always be some exceptions, but history tells us to pick the younger man, all else equal. There isn't much evidence to suggest that running backs fall off a cliff following one particular season with immense volume, but the law of 1,500 professional carries is something to consider.
From PFF's Tej Seth prior to the 2021 season:
"In the PFF era, there have been 27 seasons where a running back had at least 1,500 carries going into the season — only seven of those seasons resulted in positive RYOE (Rushing Yards Over Expected). … Conversely, by the time running backs hit 27, they are usually past the prime of their careers."
At the moment, there are just three marquee qualifiers: Melvin Gordon (1,503 career carries), Derrick Henry (1,557) and Ezekiel Elliott (1,730). Each fits into our elderly age and experience buckets as well.
This isn't to say it's impossible for these guys to put together a big season in 2022 and beyond; there has been an average of 3.5 running backs aged 27 or older to post top-12 production over the past 10 years. Volume is volume, after all; just be careful about taking the perceived proven talent over the younger bet in dynasty land, as the drop-off at running back simply comes far faster than anywhere else.
Check out The PFF Fantasy Football Podcast interview with Nate Liss for more discussion on general dynasty team-building principles and why prioritizing wide receivers over running backs is generally a good idea in the early rounds of drafts.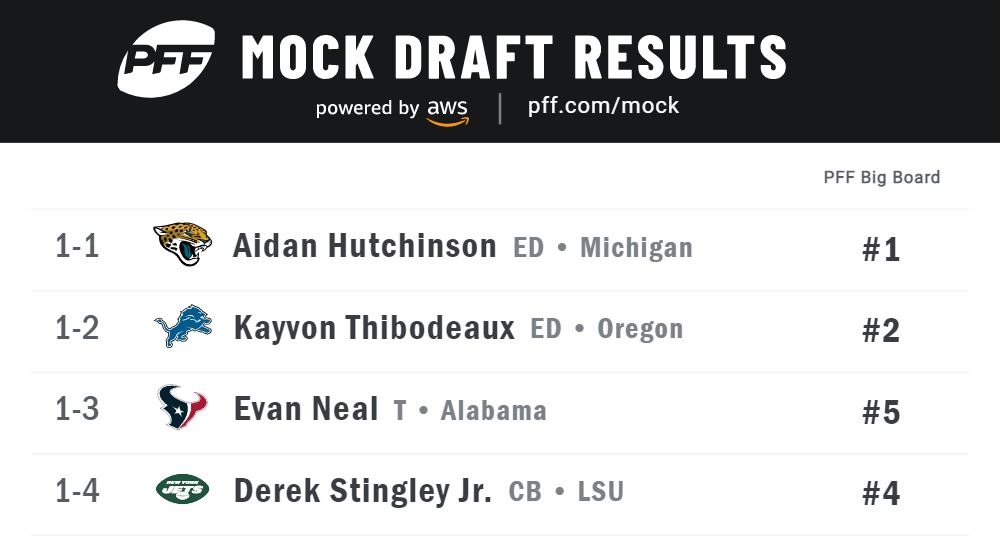 4. Rookie running backs are the only first-year talents to consistently produce top-end performers
And it's really not close. Overall, running back (14%) has dwarfed quarterback (5%), wide receiver (4%) and tight end (2%) alike in producing top-12 performing rookies. The advantage also holds true in Year 2; it's clear teams are happy to feed their young backs the rock and make the most out of their rookie contracts.
Intriguingly, we can further identify some of the top rookie-year running backs by looking at draft capital. Essentially, every top-performing first-year running back has been drafted inside the top three rounds since 2012.
Number of rookies to finish as a top-12 fantasy producer by draft round over the past 10 years pic.twitter.com/b4oPqjWSze

— Ian Hartitz (@Ihartitz) February 16, 2022
The point holds true even after expanding the position from top-12 to top-24: The earlier the draft capital, the better for the fantasy aspirations of rookie running backs.
Overall, only six rookie running backs who were not drafted inside the first three rounds have posted top-24 finishes since 2010: Roy Helu, Zac Stacy, Jordan Howard, Alfred Morris, Phillip Linsday and James Robinson. The common theme for each was a rather wide open backfield situation; I identified the top-13 backfield situations to keep an eye on ahead of free agency earlier this offseason.
5. The third-year wide receiver leap is real
Third- and fifth-year wide receivers have produced the most top-tier seasons over the past 10 years. There isn't a particularly actionable drop-off from either; there's a good chance we're looking at a wide receiver poised to ball out for a long time if they can register a high-end season early in their career.
There have been an average of two top-12 third-year wide receivers per season over the past 10 years. Justin Jefferson has obviously earned the benefit of the doubt, but we should also expect at least one of the rising third-year talents to make a bit of a leap ahead of 2022:
There are more possibilities; I love both Donovan Peoples-Jones and Bryan Edwards as buy-low candidates in dynasty, Gabriel Davis could be looking at a massive usage bump depending on how the Bills address free agency, and Jerry Jeudy has flashed the sort of tantalizing route-running ability to easily imagine high-end success if a certain reigning MVP finds his way to Denver.
Still, I'd rank Lamb and Higgins ahead of the rest of the group thanks to their far cozier and proven quarterback situations. This is truly a great group, though: The likes of Mooney and Pittman sure look like their offense's No. 1 pass-game options ahead of 2022, while Claypool and Aiyuk have already flashed an awful lot of upside during their short careers.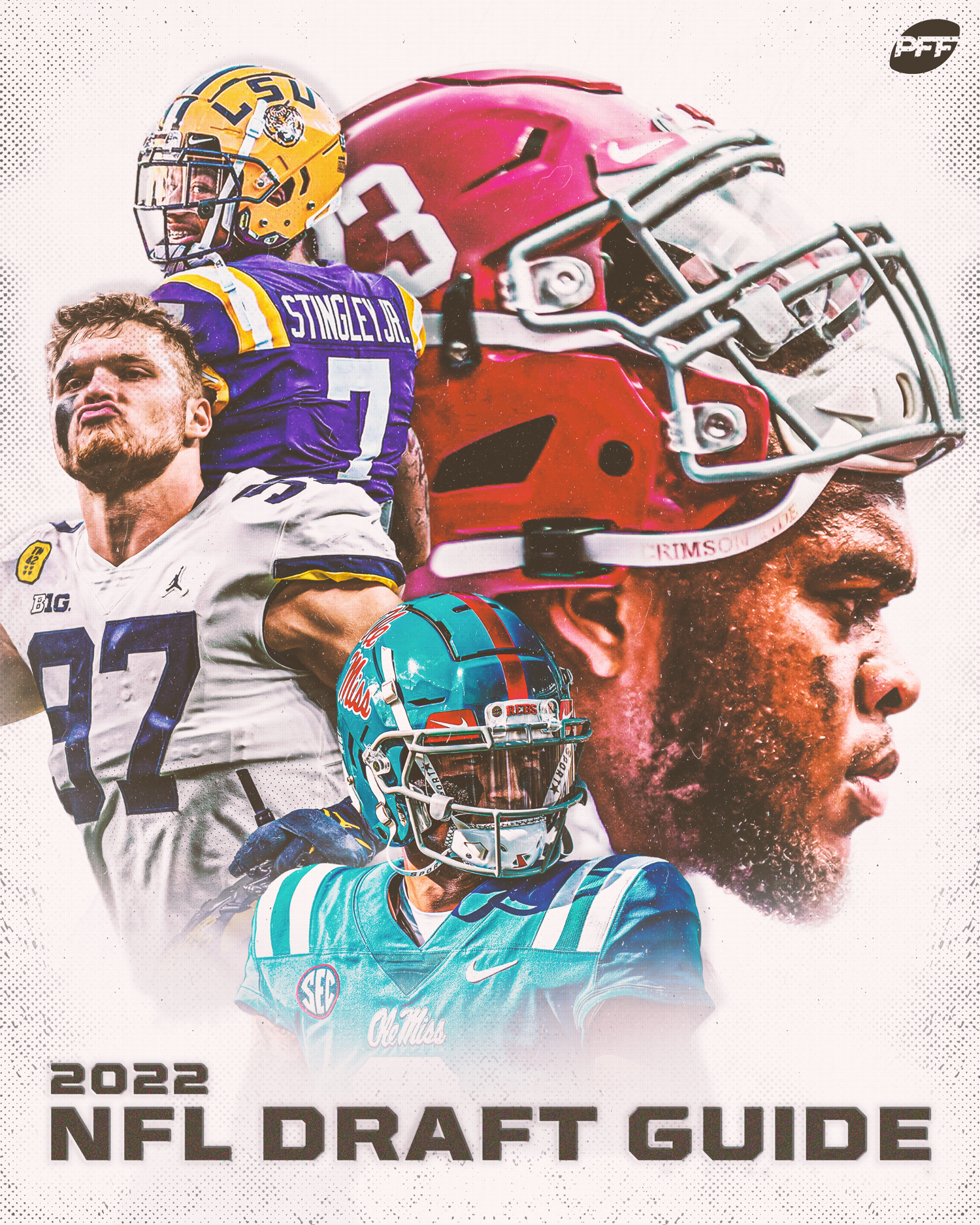 6. 30 isn't exactly the new 20 for wide receivers
Just 15 wide receivers aged 30 or older have turned in top-12 fantasy performances over the past 10 years. This means we shouldn't expect more than a few of the following wide receivers to put forward truly remarkable seasons ahead of 2022:
Obviously plenty of these players could still smash expectations and put forward a perfectly solid WR2 season, but it's very likely we've already seen the best from each and/or a drop-off in high-end consistency could be on the way sooner rather than later.
Context matters; healthy receivers linked to great quarterbacks in consistent situations certainly seem like better candidates to age more gracefully than veterans coming off a severe injury and/or are facing free agency. Still, this age drop-off is why I prioritize sub-25-year-old receivers ahead of better (at the moment) talents like Adams, Cooper Kupp and Tyreek Hill in the ole dynasty ranks.
7. Rookie tight ends almost never do anything
Specifically: Rob Gronkowski, Evan Engram and Kyle Pitts are the only first-year top-12 producers at the position since 2010. Gronk is arguably the best tight end ever, Engram was thrust into a larger role than expected after OBJ fractured his ankle just four games into the season, while Pitts also wound up surprisingly claiming No. 1 pass-game option duties due to Calvin Ridley (personal) only suiting up on five occasions.
With all due respect to near-consensus 2022 TE1 Trey McBride: Expecting any rookie at the position to put forward any sort of prolonged excellence is more times than not just wishful thinking.
8. Don't sleep on veteran tight ends
More tight ends in our 10-plus years of experience bucket (20%) have put forward top-12 performances than any single 1-9 year. This goes hand in hand with 34% of elite tight end seasons coming from players at least 30 years old.
Each of Travis Kelce, Tyler Higbee, Zach Ertz, C.J. Uzomah, Jared Cook, Rob Gronkowski, Darren Waller and Logan Thomas are certainly starting to get up there in age, but we shouldn't necessarily write them off purely because of this. The former five players are all tied to fairly elite quarterbacks (pending free agency), Gronk looked better in 2021 than he had in years, Waller has played just 65 career games and Thomas could feasibly enter 2022 as the Commanders' No. 2 pass-game option behind only Terry McLaurin.
Not all of those aforementioned tight ends will hit by any stretch of the imagination; just realize 30 is far less of a cliff for the tight end position compared to running back and wide receiver.