Every NFL offseason, we hear about how one player is "in the best shape of his life" and another is "tearing it up in practice." Most times, these one-off reports are just noise and we can't justify moving players up or down in our fantasy football rankings.
But sometimes there's enough smoke to bring fire. Amid the noise, I think it's wise to take notice of the more credible, plausible reports. Last season, Raiders' tight end Darren Waller was consistently talked up all summer, then broke out as the TE2 overall after going undrafted. On the other hand, consistently poor reviews should also be taken into consideration — even more so than the positive news.
The second-to-last week of training camp is by far the most important when it comes to gleaning information from reports — this is when teams typically have their dress rehearsals during Week 3 of the preseason. In a COVID-19 world, that's no longer the case, but we can still identify the players getting the most reps now with the expectation that this is what things will look like Week 1. 
With that in mind, I've scoured the most relevant recent reports to find any actionable news for players on each NFL team.
Hayden Hurst is going to be heavily involved in the offense playing in an every-down role, per Kelsey Conway. Another Falcons insider, Dave Archer, claims that Hurst has already developed a rapport with quarterback Matt Ryan and has not dropped a single pass.
Hurst was buried on the depth chart behind stud tight end Mark Andrews with the Baltimore Ravens. With ample opportunity for snaps and targets in a historically friendly tight end offense, Hurst should be firmly on the draft radar in 2020.
He is currently being drafted as the TE8, which seems appropriate based on his potential to break out. In 2019, Hurst ranked 11th in yards per route run (1.69) among tight ends with at least 25 targets, leading to PFF's eighth-best receiving grade (74.1).
A lesser-known point out of Atlanta is that Brian Hill looks to be emerging as the primary backup to Todd Gurley. Head coach Dan Quinn, among others, has praised how Hill has run the ball. With Dirk Koetter announcing Gurley would be in the 15-25 touch range, you may want to lean more toward the 15 touches end of the spectrum.
We know Gurley has been extremely touchdown-dependent and the Falcons last season did not feed their No. 1 RB (Devonta Freeman) near the goal line — he had just one carry inside the 5-yard line last season. This might just be another reason to fade Gurley as a third-round pick or view him as a trade candidate if he starts the season hot.
And if you had any hesitation about pulling the trigger on Julio Jones in the second round in your drafts — everybody is saying he looks to be in mid-season form. I love his Week 1 matchup against the Seattle Seahawks. Rookie cornerback A.J. Terrell also has been playing great, which he will have to continue to do when he matches up with D.K. Metcalf.
Get ready for Kyler Murray to run more — that was the fire that lit the Arizona Cardinals' offense in 2019. They ranked third in scoring drive percentage (52.8%) in games when Murray had at least six designed rushing attempts, a huge increase compared to the rest of their games (32.8%).
Head coach Kliff Kingsbury knows he has a weapon with Murray's legs and understands it needs to be utilized more often.
Kingsbury also realizes how important DeAndre Hopkins is to the offense and has kept Hopkins out because of a hamstring injury. That might hurt his production early in the season, as his chemistry with Murray is not going to be in full force. Just another reason why Hopkins has an inflated ADP as WR5.
One player making the most of his repetitions is the tight end Dan Arnold. Last year's starting tight end, Maxx Williams, is dealing with injuries, so Arnold is getting all the first-team reps. The 6-foot-6 former wide receiver is turning heads out in the desert.
During his three-game stint to close out the season last year, Arnold earned the fifth-highest PFF receiving grade (85.3), ranked second in yards per reception (17.0) and was fifth in yards per route run (2.91). He saw four end-zone targets, which were just two behind Larry Fitzgerald for the most on the Cardinals for the entire season.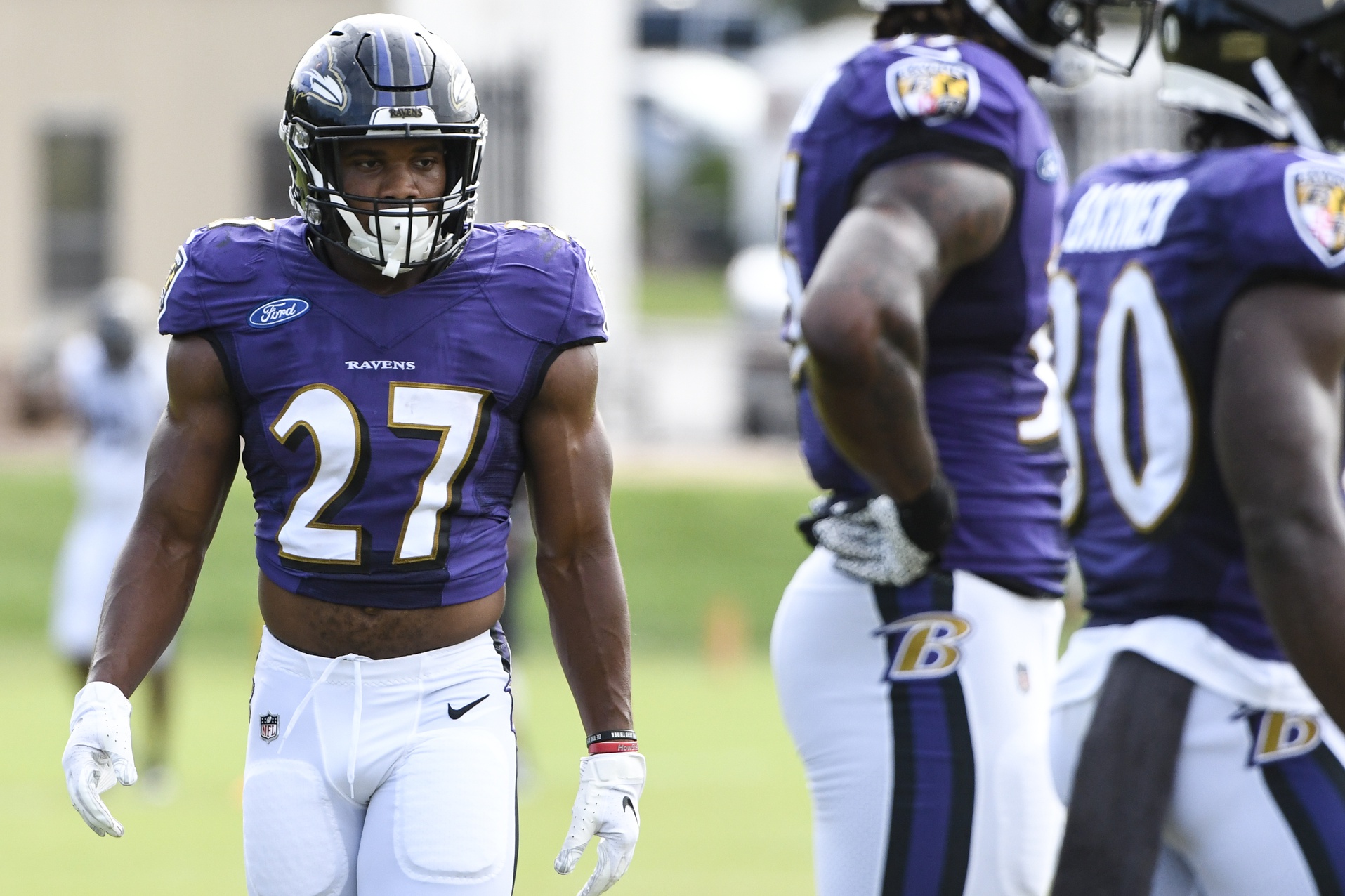 Rookie running back J.K. Dobbins has drawn rave reviews and might have cemented himself as the No. 2 back behind Mark Ingram II. Justice Hill has missed some time with an injury, which has opened more opportunities for Dobbins to be involved as early as Week 1, according to Jeff Zrebiec.
At the same time, the Baltimore Ravens running backs coach has suggested that Ingram is still ascending; at best we are going to be looking at a split backfield with Gus Edwards also involved.  
Both Ingram and Dobbins are being drafted outside the top-25 running backs, which still presents great value even if they are in a timeshare. In 2019, Ingram saw just 51% of the Ravens' running back carries and still finished as an RB1.
If this offense is productive in 2020 (which it should be), you're going to want a piece of the backfield.
Rookie wide receiver Gabriel Davis has been a standout all summer long and would be an immediate target off the waiver wire, should anything happen to any of the main trio of Bills' starting receivers: Stefon Diggs, John Brown and Cole Beasley.
Diggs continues to miss valuable time with injuries, so the former UCF standout is getting plenty of looks from quarterback Josh Allen. Also, in Diggs' absence, Brown is hyper-targeted by Allen. The quarterback has great chemistry with Brown, which could give him a slight edge over Diggs early in the season.
Bills reporter Marcel Louis-Jacques has also praised Brown's ability to "get open at will," and that matches up with his output on the field in 2019. Brown's target rate with at least two steps of separation (38%) ranked 16th-best in the NFL. For good measure, two of his Bills teammates ranked ahead of him: Diggs (39%, 13th) and Beasley (53%, 1st). The market overall is sleeping on all three Bills receivers: Diggs (WR30), Brown (WR46) and Beasley (WR87).
At the running back position, it looks much more like a 1.A./1.B. situation rather than Devin Singletary being the locked-in starter over Zack Moss.
Singletary has been dealing with some fumbling issues, and that was one of his issues last season when he lost out on touches to Frank Gore. He earned the worst PFF grade for Hands Fumble (27.3) among running backs with at least 70 carries in 2019.
Meanwhile, third-round pick Moss has generated a ton of buzz based on his ability to work in the passing game, rush near the goal line and be an effective runner between the tackles.
I wrote back in July how Moss was a value at his ADP (RB37). With Singletary commanding a higher price tag (RB30), I am going to be heavily targeting Moss after Singletary is off the board.
Running back Mike Davis is the backup you want behind starter Christian McCaffrey. Should anything happen to CMC, Davis would shoulder most of the workload. That doesn't mean he'll be putting up RB1 production, but we have seen Davis produce solid fantasy numbers in a featured role before. In 2018, Davis was the RB17 from Weeks 4-10.
Another interesting tidbit is that Panthers are reportedly seeking help in their secondary, which means that during the start of the season you will want to target offenses playing Carolina. Their first four opponents are the Las Vegas Raiders, Tampa Bay Buccaneers, Los Angeles Chargers and Arizona Cardinals.
If the camp has also told us anything about the No. 2 wide receiver behind D.J. Moore, it's looking more like Robby Anderson is the guy. Anderson has been overlooked by the fantasy community because of Teddy Bridgewater's "game manager" profile, but the Panthers' quarterback can sling the ball downfield with the best of them.
When Bridgewater was asked to throw deep in 2019, he posted the second-best (57.1%) adjusted completion percentage among quarterbacks with at least 14 deep ball attempts.
Big plays could come as early as Week 1 for Anderson — the Raiders ranked 10th in deep pass attempts (20-plus yards) in 2019.
During the start of training camp, Mitchell Trubisky was projected to be the starter, but it seems like Nick Foles is starting to close the gap as he has gotten more comfortable with his new team. The latest announcement is that there will be no starting quarterback determined before Week 1, so the only action item here is to start Trubisky in DFS tournaments well aware that he will come in at a sub .5% ownership.
The biggest news so far is the injury to David Montgomery (expected to miss 2-4 weeks) which moves Tarik Cohen, Cordarrelle Patterson, Ryan Nall and undrafted rookie free agent Artavis Pierce into bigger roles in the offense.
Patterson has been meeting with the running backs during training camp and has been a checkdown machine with Foles under center, per Adam Jahns. If Foles becomes the starter, it would give a massive boost to Cohen as a receiver. Over the past two seasons, Foles has the third-lowest check downrate at the quarterback position (3.5%).
The team likes Nall, so don't be surprised to see him handle early-down duties if the Bears don't add another running back to the roster even if Montgomery does not return by Week 1. Nall has barely played in the regular season over the past two seasons but has played well in the preseason.
During the last two NFL preseasons, Nall ranks second in yards per carry (6.2), second in rushing yards and first in yards per carry per attempt after contact (5.8). He also averaged four yards per carry after contact in college.
Another interesting camp bite is that wide receiver Allen Robinson hasn't been practicing recently because of an injury. No. 2 slot wide receiver Anthony Miller — who is finally healthy — should be firmly on the draft radar in the double-digit rounds.
The most shocking report out of training camp was that Jimmy Graham has been the best player in Bears training camp. Coming off his lowest-career PFF-graded season (56.9), this "hype" is more indicative of the Bears' offense than a reason to be interested in Graham for fantasy football.
Throughout training camp, it's been Tyler Boyd and Auden Tate who have looked like Joe Burrow's favorite wide receivers.
With Burrow's affinity coming out of college to target the slot, it's no surprise to see him connecting Boyd, but Tate is a surprise name — he's making the most of the opportunity with other Bengals' wide receivers like A.J. Green, John Ross and Tee Higgins missing time. Tate won't offer much as a speed threat, but his 6-foot-5 frame is going to be an outlet for Burrow near the end zone. From Week 3 onward during the 2019 season, Tate's 10 end-zone targets ranked ninth in the NFL and first on the Bengals.
With question marks around running back Joe Mixon's availability amid migraines and contract extension discussions, the initial thought would be to make sure that Giovani Bernard is taken with a late-round draft pick. 
Reports out of camp have been all over undrafted free agent and former XFL stud running back Jacques Patrick having a monster training camp. Patrick earned the third-highest PFF rushing grade (85.6) in the XFL last season while also ranking No. 2 in forced missed tackles and fourth in yards after contact per attempt (3.6).
This doesn't mean you need to draft Patrick, but don't be overly aggressive targeting Bernard in drafts or off the waiver wire when the season starts.
Austin Hooper spent the better most of his time in the offseason building chemistry with quarterback Baker Mayfield, and that extra work looks to be paying off. Although David Njoku has spent two seasons with Mayfield, it's Hooper and not Njoku who looks like he already has multiple seasons under his belt with the Browns' quarterback.
Browns reporter Jake Trotter from ESPN recently wrote that the team views Hooper as Mayfield's version of Mark Andrews. With the Browns shifting to heavy tight end usage with Kevan Stefanski taking over the offense, Hooper is starting to become a value at his current ADP as TE16. After all, we've seen Mayfield thrive when targeting the tight end position, earning PFF's fifth-highest grade (87.8) when targeting the position since 2018 among quarterbacks with at least 150 passing attempts. He also ranks fifth in touchdown passes to the position over that period.
Rookie wide receiver CeeDee Lamb has not gotten a ton of offseason buzz like some of the other rookie wide receivers. But the people over at the Dallas Cowboys' website voted him as the best overall receiver during training camp.
The reason Lamb is not being targeted aggressively in fantasy drafts is that he is projected to be third in the target pecking order behind Amari Cooper and Michael Gallup, but the market is overlooking his electrifying playmaking ability that might not require him to be heavily targeted to be productive.
The excerpt from the site says he is making plays all over the field and is being used in the screen game. Randall Cobb — who Lamb is replacing — led the team in screen targets in 2019.
Don't let the lack of general hype make you forget Lamb was the consensus No. 1 rookie wide receiver heading into the 2020 NFL Draft.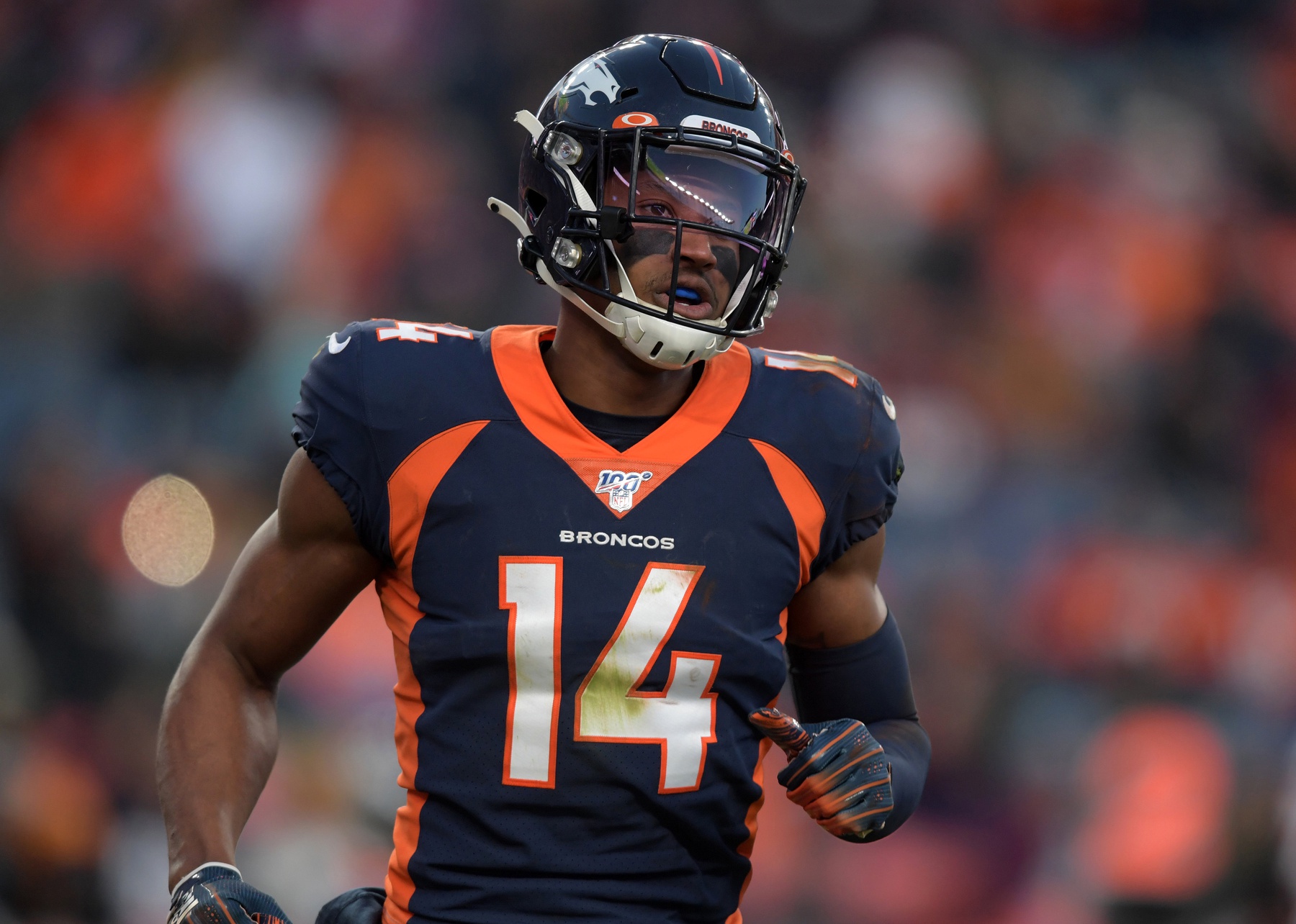 Maybe this is just some slight confirmation bias on my part, but Nick Kosmider of The Athletic calls Courtland Sutton the "best player on the Broncos offense right now." For me, it just further cements Sutton has one of my favorite fantasy football picks for the 2020 season.
Part of the reason why I expect Sutton to make another leap in his third season is because of his ability to make big plays downfield. This is going to be a match made in heaven with quarterback Drew Lock — whom new offensive coordinator Pat Shurmur has been raving about — because he continues to keep his eyes downfield when the play forces him outside the pocket.
On a lesser note, don't be surprised if we see Royce Freeman dealt in a trade sometime in 2020.
Rookie running back De'Andre Swift has been sidelined with a leg injury, meaning Kerryon Johnson will get the starting nod to open the season against the Bears. Johnson was always going to be involved, but this could give him a slight fantasy boost to start the season as the clear-cut No. 1 back.
During the first six weeks of the 2019 season, when the Lions offense was humming under the helm of quarterback Matthew Stafford, Johnson tied for third in the league in carries inside the 5-yard line (eight).
Second-year tight end T.J. Hockenson has also dominated in training camp, which is why he remains a breakout candidate at the tight end position for 2020. He is the TE11 in PFF's consensus fantasy football draft rankings.
News out of Green Bay has been relatively hushed, but the most important notes are that it's going to most likely be Allen Lazard and Marquez Valdes-Scantling working behind Davante Adams as the No. 2 and No. 3 wide receivers. Additionally, A.J. Dillon's impact may not be felt until later on in the year, per Packers beat reporter Jim Owczarski.
Translation? Take dart-throws at both Lazard and Valdes-Scantling and feel confident that Aaron Jones can deliver for your fantasy team early in the season. The regression will surely come for him in 2020, but it might be in the second half, so do not fear shipping him off as the trade deadline approaches.
Jones was PFF's Nathan Janke's No. 1 player on his "my guys" list.
One of my favorite tight end sleepers for the 2020 season, Jordan Akins has been a trusted target of quarterback Deshaun Watson during the summer practices. He has delivered big plays, and with his improved consistency being praised by his offensive coordinator, I think we are looking at the Texans' No. 1 tight end come Week 1.
With DeAndre Hopkins no longer in the mix, the Texans are going to need production from other playmakers. In 2019, Akins ranked fourth in yards after contact per reception (7.0) and sixth in forced missed tackles on receptions (eight) among all tight ends with at least 25 targets.
The steady drumbeat out of Colts camp has been all about former second-round pick Parris Campbell. He was featured on my list of favorite second-year sleepers, and with him being the starter in the slot, I am drafting him aggressively in the later rounds.
New Colts quarterback Philip Rivers has an affinity for that area of the field — he ranks seventh in wide receiver targets to the slot since 2018.
Laviska Shenault Jr. was one of my top three rookie wide receivers to target due to his tackle-breaking ability. He's been making an early impact at Jaguars camp, and it's hard to not get excited about his fantasy potential.
Shenault forced the most missed tackles on receptions (44) and had the eighth-most total yards after the catch (1,060) among wide receivers since 2018.
He is making the most of his snaps with Dede Westbrook sidelined with an injury. With his versatility to line up all over the field, it's just a matter of time until we start to see this guy get fed in the Jacksonville Jaguars' offense.
Don't sleep on tight end Tyler Eifert, either. He has emerged as a consistent downfield threat for Gardner Minshew. Eifert's biggest problem has been health, but he did stay healthy for a full season for the first time in 2019.
Everybody is enamored with Mecole Hardman's talent and wants him to be a usable fantasy asset in 2020, but he is still working at the No. 3 option on the depth chart behind both Sammy Watkins and Tyreek Hill.
There were positive signs that Hardman would be a bigger force on offense when the team considered limiting his special teams duties, but after deciding to forgo that idea and still have him operate as the team's primary return specialist, you can't justify a Hardman selection at his current ADP around other players like Christian Kirk, Henry Ruggs III and Jamison Crowder.
When it comes to the running backs of the offense, it has been Darrel Williams, not DeAndre Washington, spitting work on the first team with Clyde Edwards-Helaire. Williams is the most-tenured Chiefs running back, so it should not be a surprise he is on the fast track to the No. 2 job.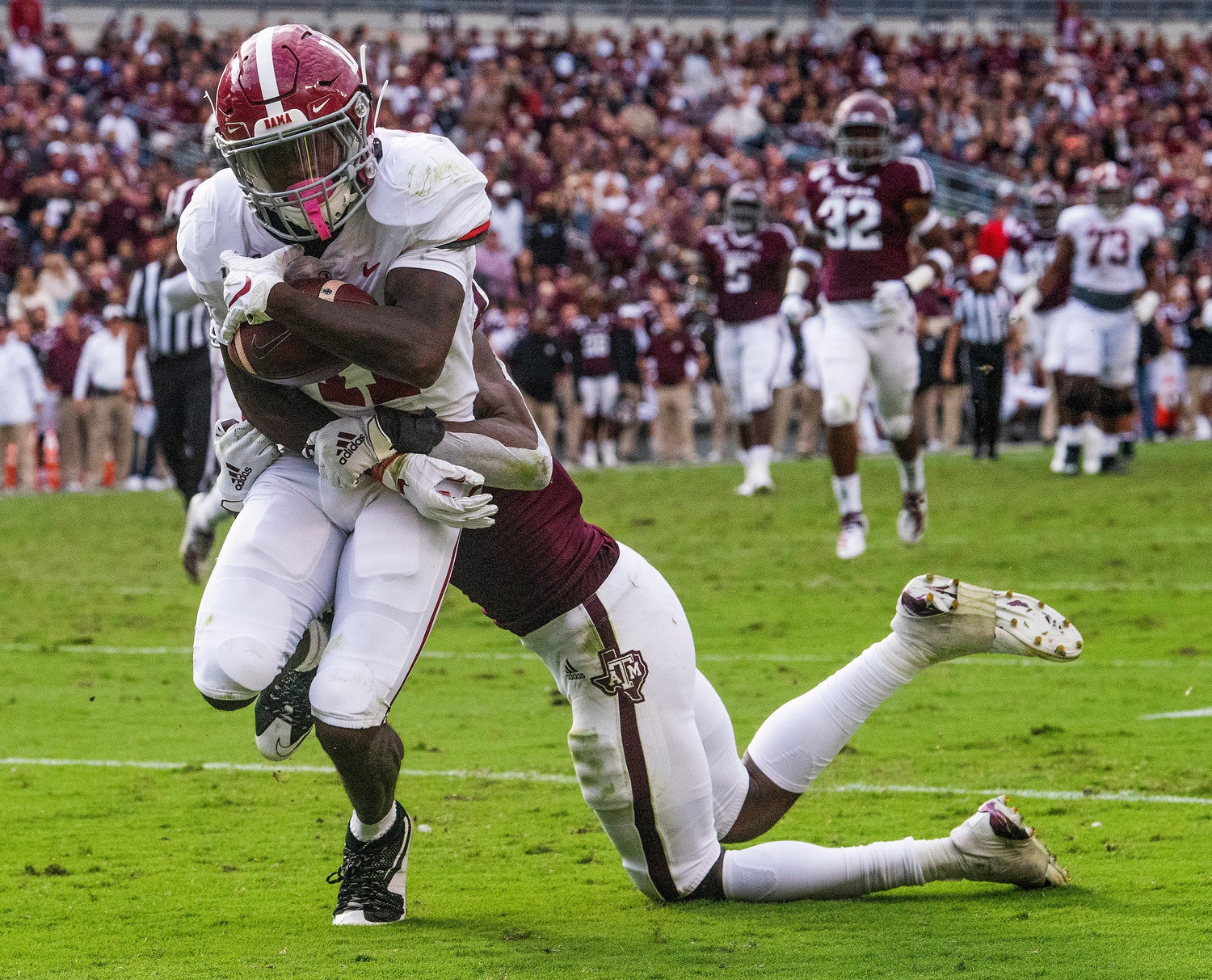 Rookie wide receivers Henry Ruggs III and Bryan Edwards have been starters throughout training camp, and with Tyrell Williams limited due to an injury, expect both rookies to contribute early on.
This team was so desperate for wide receiver help after last season's abysmal performance. I like taking shots on Ruggs in particular late in drafts because the whispers of him seeing snaps from the slot could be great for his fantasy value. 
The utilization of Ruggs in the slot could not be a better fit for Derek Carr. Carr has a 90.4 PFF grade when targeting the slot since 2018, ninth-best among all quarterbacks (15 touchdowns). Expect the two to connect on some huge plays as well. 
When Ruggs played the slot at Alabama, he generated a 135.4 passer rating, which ranked 13th among college receivers since 2018. Two rookies with elite speed last season (Marquise Brown and Mecole Hardman) tied for the league lead in touchdown receptions from the slot (six).
The loudest drumbeat out of Vegas has been that Josh Jacobs is going to catch more passes in his second season, and that's just one of the reasons why he is one of my guys for 2020.
We've heard conflicting reports about who could be the No. 2 running back behind Austin Ekeler between Justin Jackson and Joshua Kelley. But the most recent reports that have surfaced claim that Kelley has been closing in on the job. With Jackson working back from an injury, Kelley might already have the No. 2 running back role locked up.
This could provide instant fantasy value considering the Chargers had two fantasy-relevant running backs last season with Ekeler and Melvin Gordon. Kelley could easily earn a role at the goal-line. 
He offers the size at 5-foot-10 and 212 pounds. The former UCLA standout scored 24 rushing touchdowns since 2018, 18 of which came from inside the 20-yard line.
Also, the Chargers don't expect to have Mike Williams for Week 1. With their wide receiver corps already barren in terms of depth, expect No. 1 wideout Keenan Allen to be peppered with targets. He's an absolute steal at his current ADP as WR30.
Injuries to Cooper Kupp and Darrell Henderson have opened the door for a couple of rookies who have stood out in camp in Cam Akers and Van Jefferson.
The coaching staff can barely stay quiet about how much they like Jefferson as a deep threat, and Akers by reports is projected to surpass Henderson by midseason as the Rams' go-to running back.
Kupp's injury is relatively new and minor, so until we hear more don't go crazy drafting Jefferson. Akers, on the other hand, should be a target in drafts, but keep in mind that it may not be 100% his job from Day 1 even if Henderson is sidelined.
During the Rams' most recent scrimmage, Malcolm Brown got the start with Akers coming in for the second offensive drive. It is the goal-line carries that concern me about Akers' upside because if the Rams are going to use Brown, that is exactly where they will deploy him.
It's funny because this is the first season we have not heard any "fluff" pieces regarding DeVante Parker after he finally broke out last season. The receiver we have heard the most about is second-year WR Preston Williams, who out-produced Parker when the two shared the field last season.
Reports suggest that Williams has been impressive coming back from his torn ACL. This makes me much prefer targeting Williams at WR63 versus Parker at WR28.
It's never a great sign when you hear that first-round rookie wide receiver Justin Jefferson is the clear No. 3 wide receiver behind Adam Thielen and Olabisi Johnson.
Jefferson missed time this offseason when he was put on the COVID-19 list, so considering he has been playing catchup, it's not shocking to see him a few steps behind. Most rookie wide receivers take some time to contribute anyway, so it seems like Jefferson is falling into that category.
The Vikings also do not run a ton of 11 personnel (20.6% in 2019, dead last), so Jefferson's snaps are going to be limited if he isn't the fully established No. 2 receiving option.
It has been the Damien Harris show in New England, with the second-year running back making the most of his opportunities with Sony Michel returning from injury. Targeting Harris in the double-digit rounds is a no-brainer in fantasy football drafts.
We hardly ever see rookie tight ends produce in fantasy, but if we were to see any fantasy relevance from one this season, my money would be on Devin Asiasi. In his latest Patriots report, ESPN writer Mike Reiss stated that the Patriots are relying heavily on Asiasi and that there was a noticeable void in the offense when he was forced to miss time after rolling his ankle.
The last note is to not give up on former 2019 first-round wide receiver N'Keal Harry. It's been an up and down summer for the second-year player who continues to struggle to get separation against defensive backs but has also made some big plays. Keep in mind that he is practicing against PFF's second-highest-graded coverage unit (92.7) from last season, so it should not be a surprise that his play has been inconsistent.
Reiss points out that he sees a strong connection building between Harry and Cam Newton. Harry's style of play as a contested-catch receiver fits Newton's aggressive style of play, which is why Harry is still one my favorite sleepers despite mixed training camp reports (possibly due to undisclosed injuries).
We only got one interesting note from the Saints' brass, and that came directly from quarterback Drew Brees on Tre'Quan Smith. Brees expects the third-year wide receiver to explode, but remember that Brees views players from a real-life perspective, not fantasy.
For Smith to breakout in the Saints' offense, he'll have to fill the void left by Ted Ginn Jr. as the team's primary vertical threat. It's just too hard to buy into that since the team brought in Emmanuel Sanders this offseason — Brees also commented on the veteran, saying he could get the team to another level.
There's a lot of quarterback optimism here, so I won't be buying into this narrative when these guys are going to just be role players.
It's looking like old man Frank Gore is showing up big time at Jets practice and that Le'Veon Bell is practicing like he is the 37-year-old running back. The latest report is that it's going to be a 60-40 split, but that's based on carries.
Bell's greatest value as a fantasy asset is his ability to work as a receiver. With the Jets dealing with several injuries at the wide receiver position, I fully expect him to still be an RB2 in PPR formats. 
If the Jets are trailing in games, Bell is going to feast in the passing game. Of Bell's 66 receptions last season, 59 (89%) came when the team was losing by at least seven points. With all the negative buzz potentially pushing Bell into the fifth round, he is an easy buy-low candidate.
Also noteworthy: The stock is rising on Chris Hogan, who will have a prominent role on the offense with so many of the Jets' wide receivers banged up.
And I almost forget. PSA: Do whatever you can to draft Chris Herndon. His connection with Sam Darnold has been on full display all summer.
Jalen Reagor has gotten the most hype of any rookie wide receiver this offseason but will, unfortunately, be lost for the next four weeks following a shoulder injury. This is going to leave J.J. Arcega-Whiteside, DeSean Jackson and most likely Greg Ward as the three starting wide receivers.
JJAW's pleasant 2020 training camp had been going unnoticed with all attention being paid to Reagor, but with rookie expected to miss time, I expect Arcega-Whiteside to produce in this offense with Alshon Jeffery also sidelined. He was already on my list of second-year sleepers after ranking 15th in fantasy points per touch (3.29) among wide receivers who saw at least 25% of their team's snaps.
A real deep sleeper at the wide receiver position is rookie wide receiver John Hightower from Boise State, who has made highlight-reel catches consistently all summer. Hightower made a living off being a deep threat in the college ranks — ninth-most targets (33) of 20 yards or more in his final season.
Both Miles Sanders and Boston Scott have dealt with injuries recently, so Corey Clement has been in their place working with the first team. Clement has been with the team since 2017 but missed 2019 with injuries. He was an integral part of the Eagles' Super Bowl victory over the Patriots with 100 receiving yards on four receptions.
Second-year running back Benny Snell Jr. is emerging as the No. 2 running back for the Pittsburgh Steelers. He reported to camp 12 pounds lighter, which caught the eyes of the coaching staff. But even though Snell is looking impressive, the backfield is still strictly in the hands of James Conner.
Still, this makes Snell a desirable pick with a late-round selection. Should anything happen to Conner, Snell would see an extremely heavy workload and could put up solid numbers.
Last season, he ranked 10th in both yards after contact per attempt (3.2) and missed tackles forced per attempt (0.19) among running backs with at least 100 carries.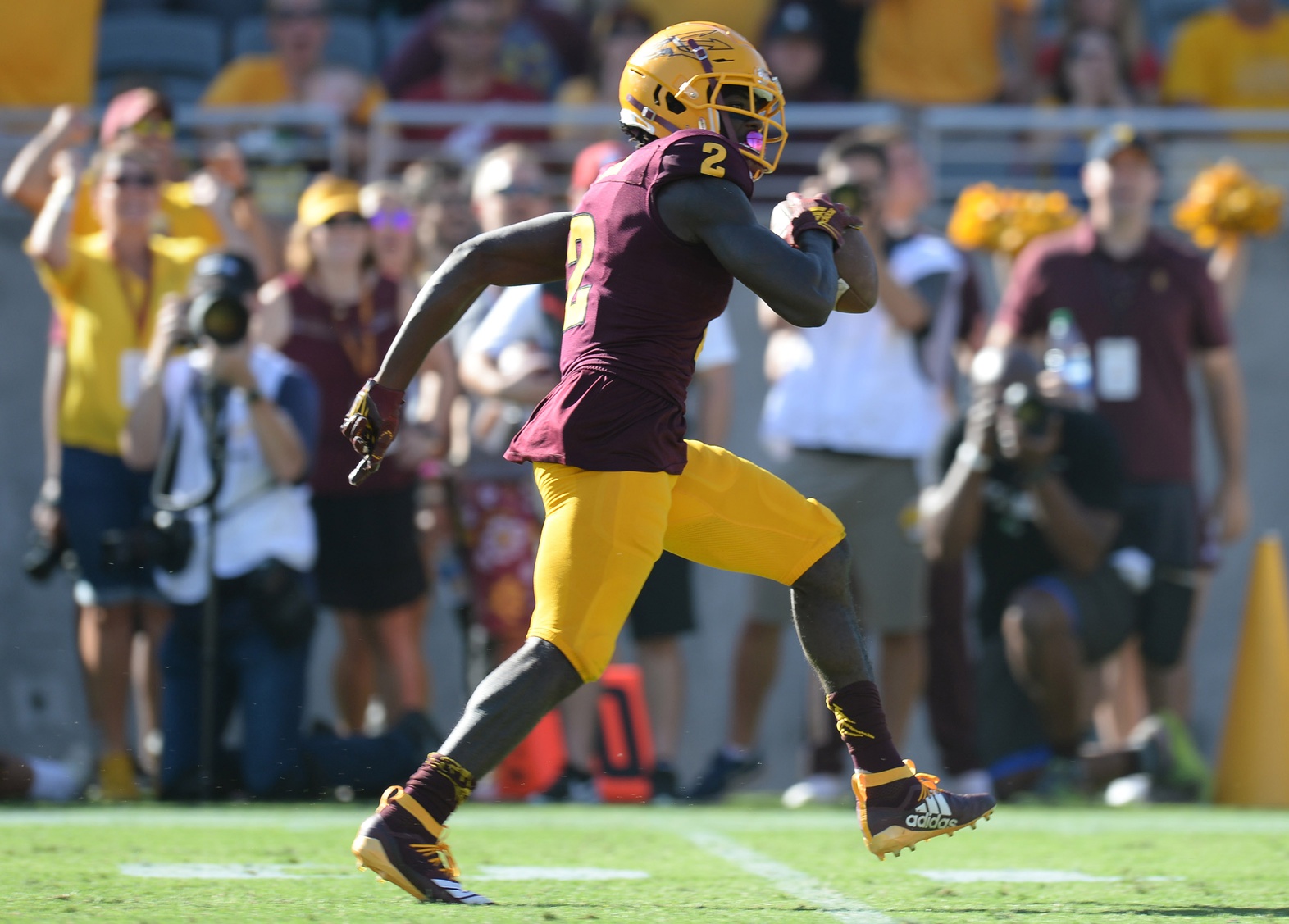 Rookie wide receiver Brandon Aiyuk made the "my guys list," in part because he was he was living up to his first-round draft pedigree throughout training camp before tweaking his hamstring. If anything, the injury will just cause a dip in his ADP, so I am still all about targeting him in the later rounds. If he's not healthy, he will be easy to cut bait with and move onto another wide receiver.
That other wide receiver to consider here is Kendrick Bourne, who 49ers reporter Cam Inman noted as one of his most overlooked players on the team. With all the attrition the team has had at the wide receiver position up to this point, Bourne is going to have a role and it's going to be in the red zone.
Over the past two seasons, Bourne ranks top-three in wide receiver rating (122.5), catch percentage (81.8%) and receiving touchdowns (nine) inside the 10-yard line.
Running back Jerick McKinnon has also impressed as a receiver coming back from injuries and presents a cheap price to pay for a running back that will surely produce with opportunities in the 49ers' system.
Chris Carson has missed a lot of time this offseason due to injury and off-field issues, but in his absence Carlos Hyde has played well. He has done enough for head coach Pete Carroll to expect Hyde to play a big factor for the team in 2020.
You never want to take any coach-speak as gospel and in the case of Carroll, this is especially true. But also in this scenario, should anything happen to Carson — who has been plagued by injuries his entire NFL career — Hyde has a high upside in the offense that is currently not being baked into his draft cost.
Don't forget, Hyde is coming off his first 1,000-yard rushing season and his highest PFF-graded season as a rusher (77.2).
It's been all about Ronald Jones in Tampa Bay, which is unusual considering the team brought in Tom Brady this offseason. But the reports have had some negatives and some positives, which to me seems more realistic than just straight hype headlines. The headline to focus on is that RoJo is Bruce Arians' guy, and that (in part) makes him one of my favorite fantasy football picks at the running back position.
Chris Godwin is dealing with some mysterious injury that Arians won't comment on, which is slightly concerning considering Godwin costs a second-round pick versus Mike Evans who usually goes one round later. Evans might just be the better value.
Per Turron Davenport, a reporter covering the Tennessee Titans, Jonnu Smith was named one of the NFL's most underrated players by certain executives in the NFL. This matches with my analysis of the fourth-year tight end, who should be in line for a breakout year in 2020. 
The Titans' tight end coach has been gushing about trying to find ways to get him the ball. That would be in the best benefit of the team, because among tight ends in 2019, Smith ranked second in yards after the catch per reception (8.1).
It's been the Antonio Gibson hype train in Washington since the release of Derrius Guice. After seeing that he earned a large amount of work with the first-team over the weekend — when we traditionally see teams play starters in their third preseason game — I continue to stand by this analysis.
Gibson is the high-upside play among the Washington running backs considering his insane production at Memphis. With the coaches looking for creative ways to get him the ball, he is well worth his ADP at RB32.