(This is Week 4 of the NFL season. Each week, the PFF Fantasy cheat sheet will have all the relevant fantasy football content for the week in one place for you to keep track and review as needed as you prepare for that week in fantasy football.)
There's this new game show on Game Show Network called America Says. It features John Michael Higgins quizzing teams of four as to how the general public answered questions. It's basically Family Feud with less risqué questions and a more likable host (don't @ me, Steve Harvey stans).
One of the questions on a recent episode was "I have been waiting all year for ____." There were the usual answers — vacation, summer, Christmas. But one of the seven choices was "football."
For better or worse, football is right up there with the big holidays as one of the most anticipated things. And one of the offshoots of that is that we assign too much weight to the first few games. Kevin Ogletree had two scores and 114 yards in Week 1 of the 2012 season, his fantasy ownership skyrocketed, then he had four scores and 643 yards the rest of his career, which ran through 2014.
But it was our only data point, and we react strongly to that.
(This is not a subtweet of Ryan Fitzpatrick. But it's not not that, either.)
Even now, we're three weeks into the season. That feels substantial. But check out players who were top-10 players through Week 3 in the last five seasons and where they finished the year.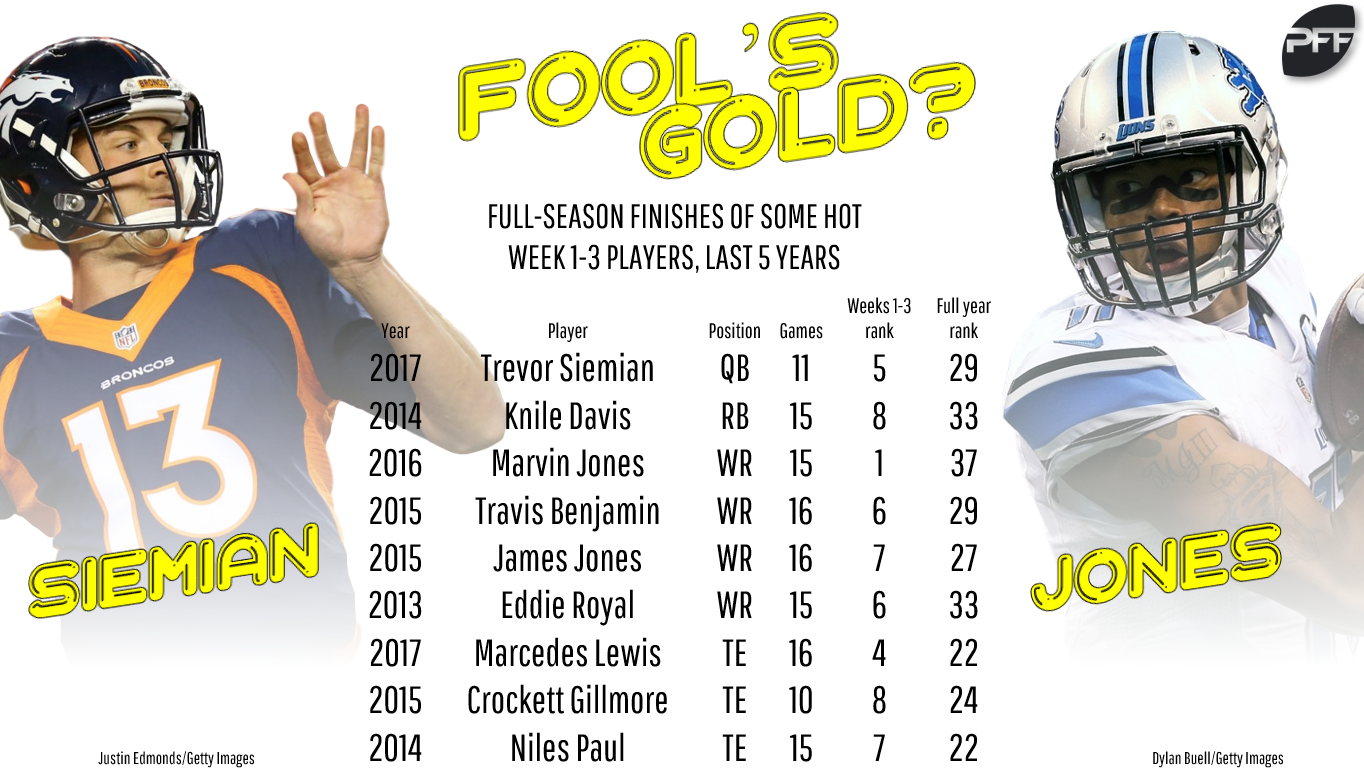 There are, of course, just as many examples of players who started strongly out of nowhere and kept going. This doesn't mean to dismiss players who have been good so far. Just … grains of salt, people.
Our Week 4 fantasy cheat sheet:
Week 3 lookback
Live chats
Podcasts
Videos
Written content
Check out our tools as well:
Redraft advice:
DFS advice: