• D.J. Moore becomes the Chicago Bears' WR1: Moore had been a consistent fantasy producer in his short NFL career, but the move to Chicago makes him more high risk, high reward.
• David Montgomery joins a division rival: Montgomery replaces Jamaal Williams with the Detroit Lions, giving Detroit a somewhat different skill set that could lead to career highs in fantasy production.
• Allen Lazard is the first Green Bay Packers player to join the New York Jets: Lazard was one of the best wide receivers available and could put up even better numbers in New York.
---
This fantasy football tracker and recap is your one-stop shop for how free agency and the first trades of the season will impact the fantasy football world in 2023.
This article will constantly be updated throughout free agency, so bookmark it now and refresh often.
While the trades and unrestricted free agent signings can't be made official until Wednesday, this article will treat any reported signing or trade before Wednesday as official.

---
Robinson provides some veteran depth for the Patriots.
Robinson's career was off to a great start, going from undrafted rookie to feature back in the

Jacksonville Jaguars

'

offense.

He graded out at 78.5 and 77.1 as a runner his first two years while averaging 3.2 yards after contact per carry. That was the fourth-best mark among running backs with at least 400 carries — behind

Nick Chubb

,

Derrick Henry

and

Jonathan Taylor

.

Robinson tore his Achilles tendon at the end of the 2021 season. He returned in 2022 but wasn't the same player.

The Jaguars traded him to the Jets, but he was a healthy inactive by the end of the season, playing behind undrafted rookie

Zonovan Knight

,

among others.

He joins a Patriots team with

Rhamondre Stevenson

,

who broke out in 2022. They spent two draft picks last season on

Pierre Strong Jr.

and

Kevin Harris

. Veterans

Ty Montgomery

and

J.J. Taylor

are also under contract.

Robinson will fight with the second-year backs to be the primary backup on early downs. At best, he will rotate by drive with Stevenson on early downs. At worst, he could be off the roster by the end of training camp.

This likely means that

Damien Harris

' days in New England are over. He is one of several veteran free-agent running backs with few openings remaining.

This also means it's unlikely the Patriots invest in a running back in the draft, as they have six backs already who could realistically make the roster. At least one or two will need to be released.

The Jets have

Breece Hall

,

Zonovan Knight

and

Michael Carter

at running back for 2023 and could easily stick with those three all season.
---
Mattison likely couldn't find a starting job, so he returns to the Vikings.
Mattison has been the ultimate handcuff running back, as the Vikings have never given him a major role in the offense. Yet, he constantly puts up fantasy numbers when given the chance.

He finished as RB4 in Week 18 while the Vikings rested players for part of the game but never got a chance to start since

Dalvin Cook

stayed healthy all season.

Mattison finished as RB4, RB7, RB6, RB8 and RB13 in the last five games Cook was inactive.

There is at least a chance Minnesota moves on from

Dalvin Cook

. His yards per carry figure has declined since his excellent 2020 season, and he's never been an effective receiver.

Cook has over $14 million in cap hits for the Vikings over the next three seasons, but the dead money against the cap will be much smaller if they release him next season.

Mattison will remain a late-round draft pick with great handcuff value and little standalone value unless Minnesota starts making more changes.
---
Sanders signs with the best landing spot remaining where he can be a starter.
The Panthers used the pair of

D'Onta Foreman

and

Chuba Hubbard

at running back late last season.

Foreman is a free agent who is now unlikely to re-sign, with Sanders taking his roster spot.

New Panthers head coach Frank Reich has traditionally had a running back on early downs and another on third downs. Sanders will likely be the early-down back, similar to his role with the

Philadelphia Eagles

, while Hubbard seems best suited to be the passing-down back.

This move reunites Sanders with running back coach Duce Staley. Staley has been a running back coach for Sanders throughout his career.

As long as the Panthers don't make another big move at running back, Sanders should remain a fantasy starter.

Anywhere that Sanders landed was going to be a downgrade from the Eagles because he will no longer be playing behind the top offensive line, but he should at least see plenty of carries.

The Panthers already made moves at quarterback with

Andy Dalton

and tight end with

Hayden Hurst

, and it wouldn't be surprising for them to add a wide receiver or two, as well.

The Eagles already prepared for Sanders' departure by signing

Rashaad Penny

.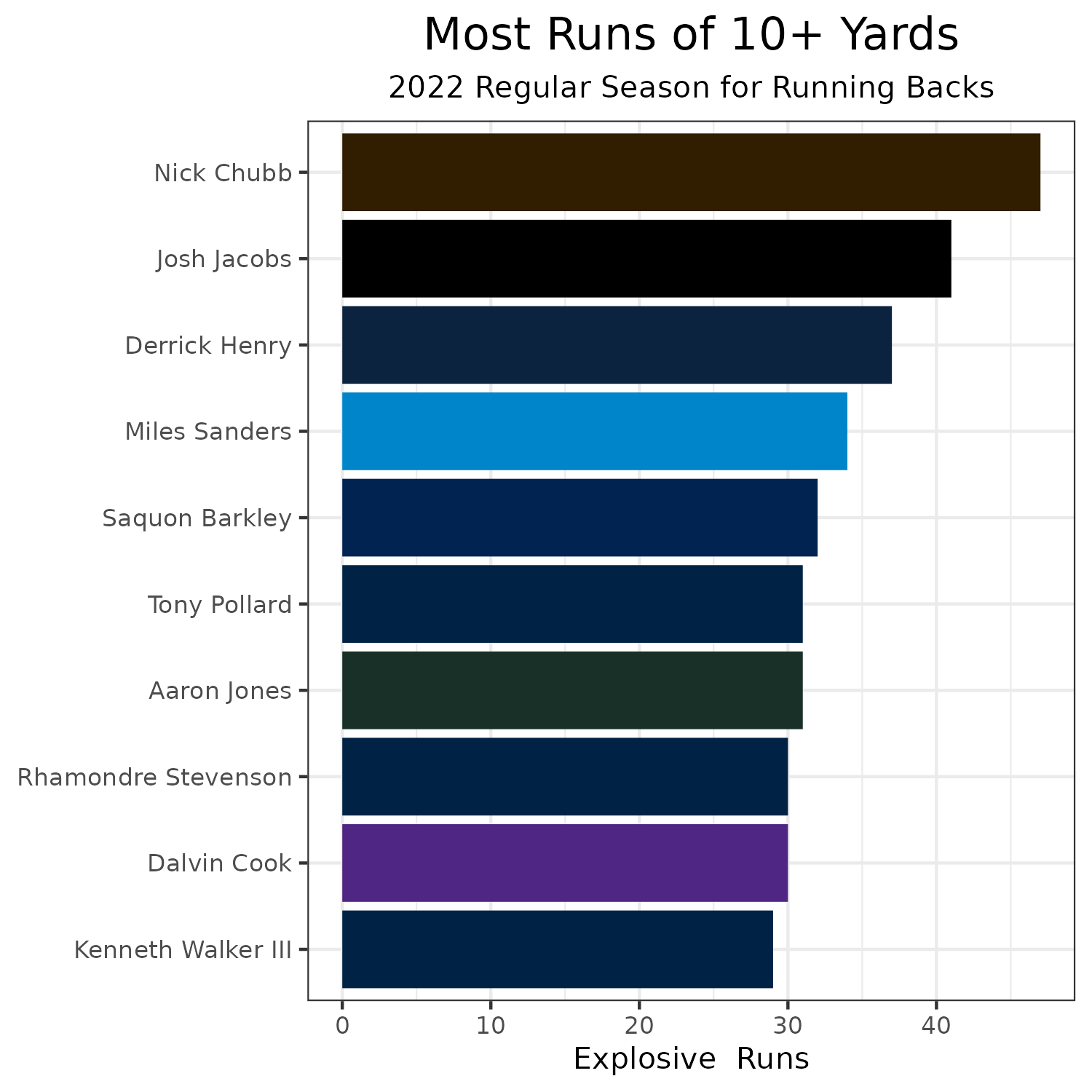 ---
Williams gives the Saints insurance if Alvin Kamara is suspended and could cut into his playing time when both are available.
Williams has graded out better than Kamara in recent seasons, with a 75.2 PFF grade over the past two seasons compared to Kamara's 70.1.

They have graded similarly as rushers, and Kamara is better as a receiver, but Williams has been significantly better as a pass blocker.

Kamara was consistently seeing less playing time when

Mark Ingram II

was healthy the past two seasons, and Williams can be a bigger and younger version of Ingram in the offense.

This move will greatly hurt Kamara's fantasy value. He finished last season at RB16 despite his declined quality of play because he still had volume. The Saints didn't have a better alternative. Now they have one.

Williams should be the one leading the team in carries week in and week out, while Kamara remains the receiving back.

New Orleans lost a number of players in free agency, making it less likely they spend one of their first few draft picks on a running back.

Detroit Lions

fans will miss Williams, but they already found a replacement in

David Montgomery

last night.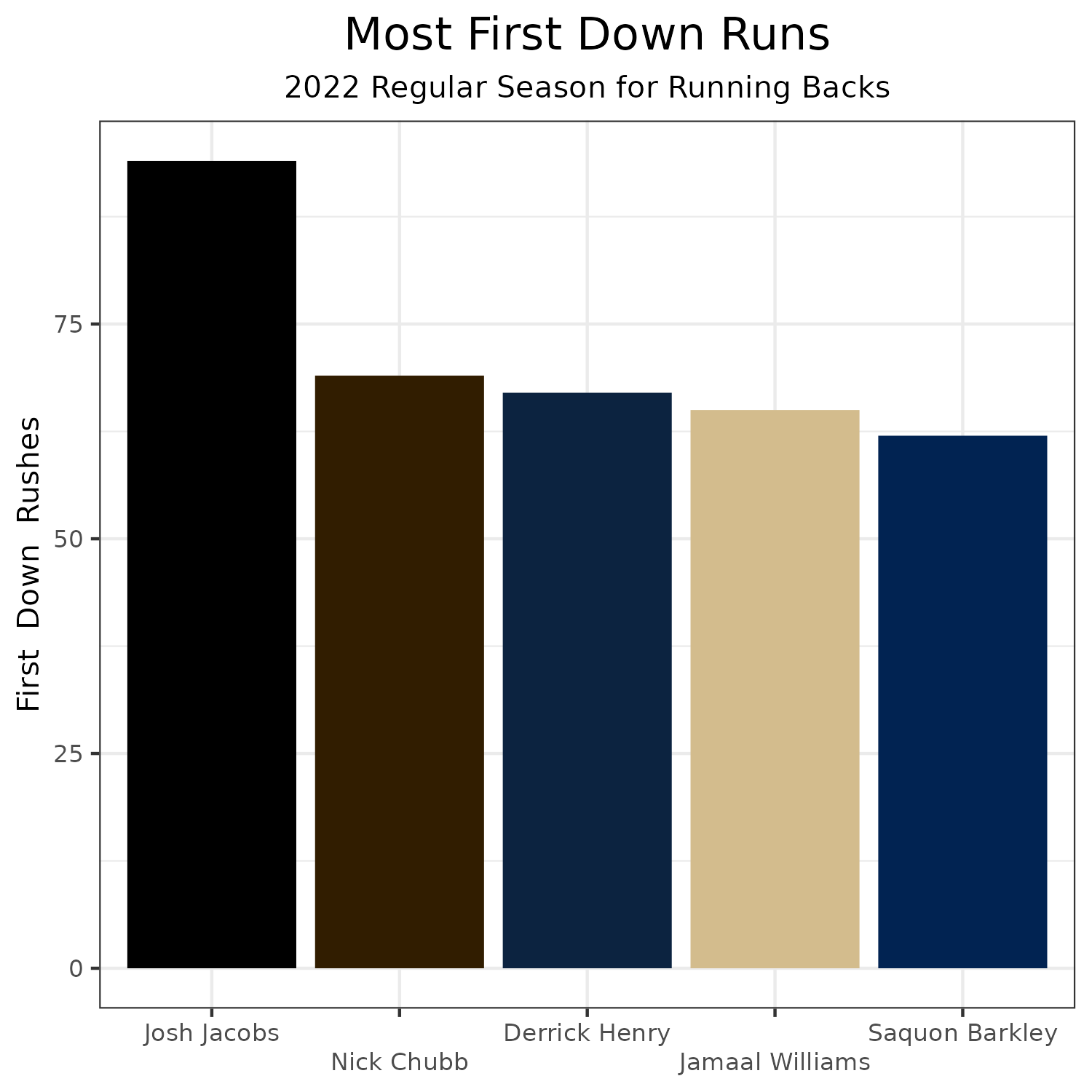 Saubert helps fill the depth left after the departures of Mike Gesicki and Hunter Long.
Saubert ran the second-most routes and played the second-most pass-blocking snaps among the

Denver Broncos

tight ends last season.

He graded out at 50.4 overall, with sub-60.0 grades in both receiving and run blocking.

He joins

Durham Smythe

and

Tanner Conner

 and

 will sit at least second on the depth chart.

Miami could still draft a receiving specialist at the position, leaving Smythe and Saubert to play in running situations.

Saubert is the second tight end lost by the Broncos this week, with

Andrew Beck

leaving for the

Houston Texans

. They've already started to fill that void with

Chris Manhertz

from the

Jacksonville Jaguars

.
Gaskin is the third Miami Dolphins running back to re-sign with the team in the past two days.
This leaves Miami with the same four running backs it ended the season with:

Raheem Mostert

,

Jeff Wilson Jr.

,

Salvon Ahmed

and Gaskin.

Gaskin was held to 39 offensive snaps last year after once being a feature back in the Dolphins' offense.

Miami had seemed like one of the more likely teams to add a rookie running back, but that is starting to seem less likely considering they kept their running back room intact.

This makes it even more likely that Mostert and Wilson will be players worth drafting, but there is always a chance a rookie is signed and one or more of these backs ends up getting cut.

It's unlikely that Gaskin will see much playing time with the Dolphins this season unless there are a few injuries.
---
Brissett gives Sam Howell some much-needed competition for the Commanders' starting job.
Brissett filled in admirably with the

Cleveland Browns

while they waited for

Deshaun Watson

's suspension to end. Brissett achieved an 82.6 PFF overall grade in 2022, compared to 55.3 for Watson.

He was the

top quarterback remaining

among the remaining free agents.

He will compete with Howell, who was the 144th pick in the 2022 NFL Draft but played only 66 offensive snaps as a rookie. On paper, this seems like a battle Brissett should win.

Brissett's 82.6 grade this past season is higher than any Washington quarterback in more than a decade. The last person to surpass it was

Robert Griffin III

in his rookie season.

This should be good news for Terry McLaurin

,

Jahan Dotson

 and the rest of the Commanders' offense.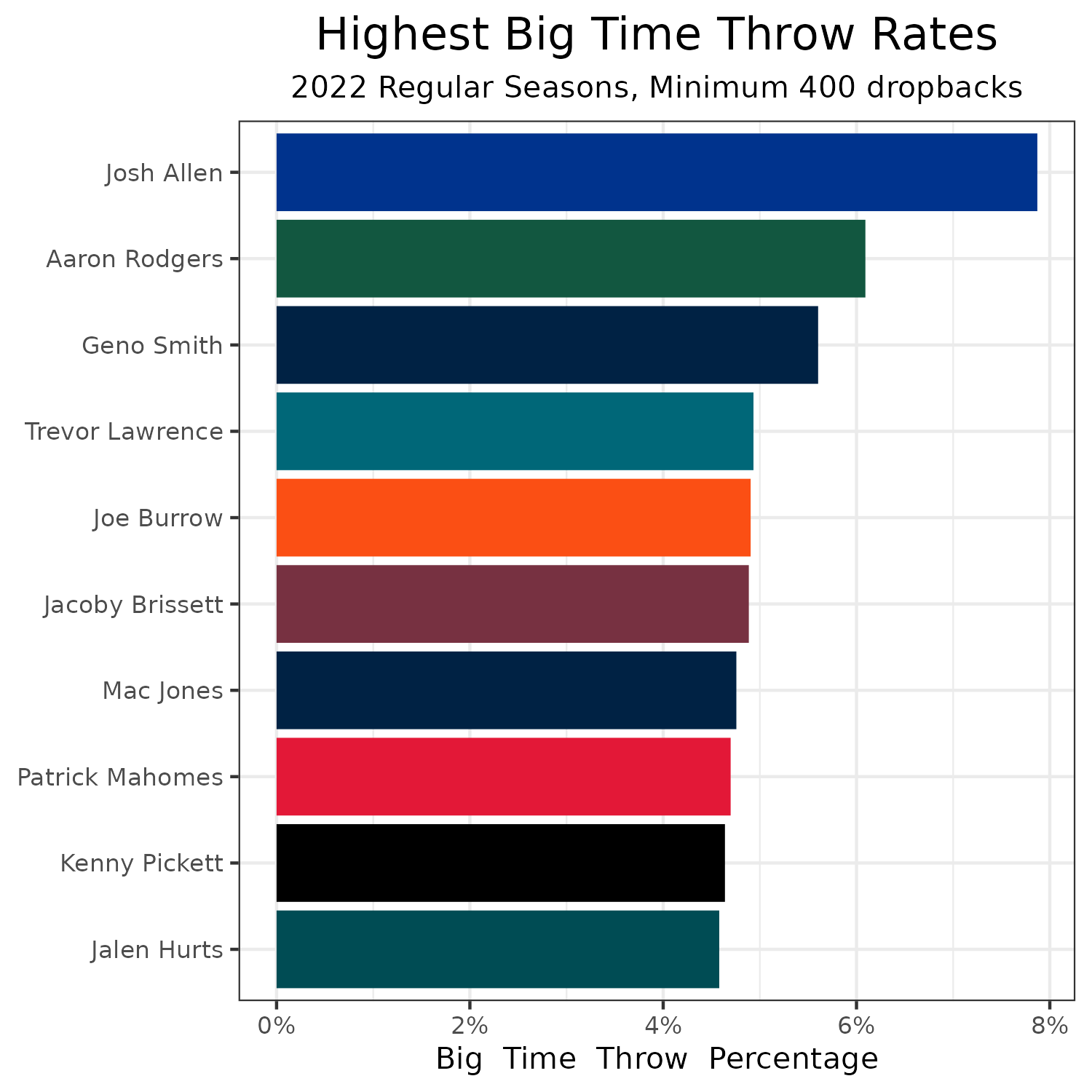 ---
Elliott's departure opens the door for Tony Pollard to be the Cowboys' lead back.
Elliott missed Weeks 8 and 10 this past season and was eased into action in Week 11. Pollard was RB4, RB8 and RB1 those weeks. 

Pollard finished the season as RB9 despite missing a game and sharing time with Elliott for most of the season.

Pollard could potentially be a first-round fantasy pick if the Cowboys stick with him and

Malik Davis

as their top two running backs. The problem is that Dallas could be drafting a running back. 

One of our

recent mock drafts

had the Cowboys taking

Bijan Robinson

in the first round. Pollard would still be a top-30 running back with Robinson on the roster, but he would be drafted a few rounds later. 

Even if it's not Robinson, this draft is full of talented running backs who could take some time from Pollard. How far Pollard falls past the first round will depend on how much the Cowboys invest in another running back.

Elliott's days of being a lead back and playing over 60% of offensive snaps are probably over.

The most logical destination is the

Los Angeles Chargers

,

where former Dallas offensive coordinator Kellen Moore now coaches.

Austin Ekeler

has been granted permission to seek a trade, but Elliott and Ekeler could be paired together in a similar way that Elliott and Pollard were this past season.

Elliott has 1,881 career rushing attempts, which is the most for any active player and within the top 50 all time. It's possible he will be stuck taking a job as strictly a backup seeing a few carries each game.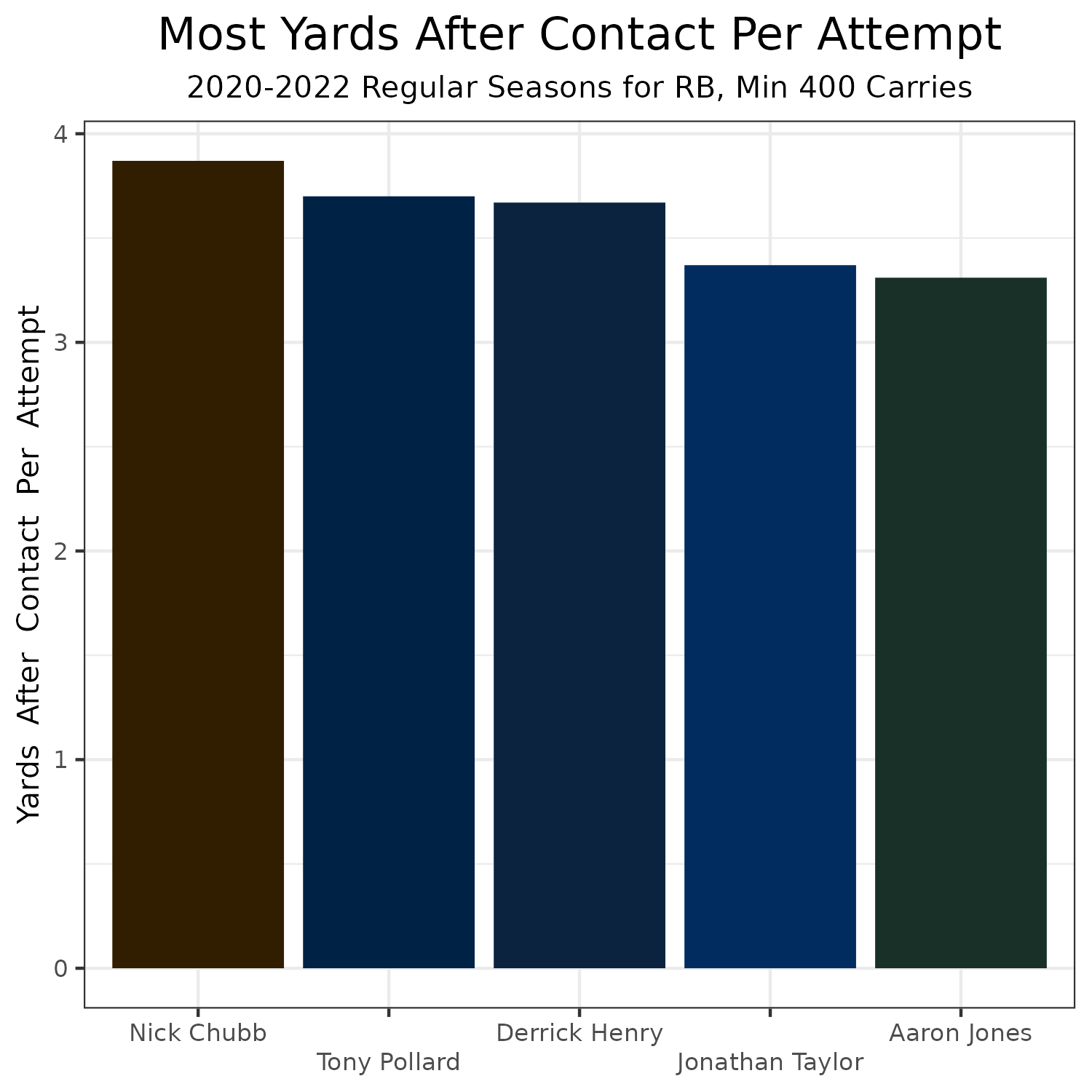 Smith-Schuster gives the Patriots a direct replacement for Jakobi Meyers.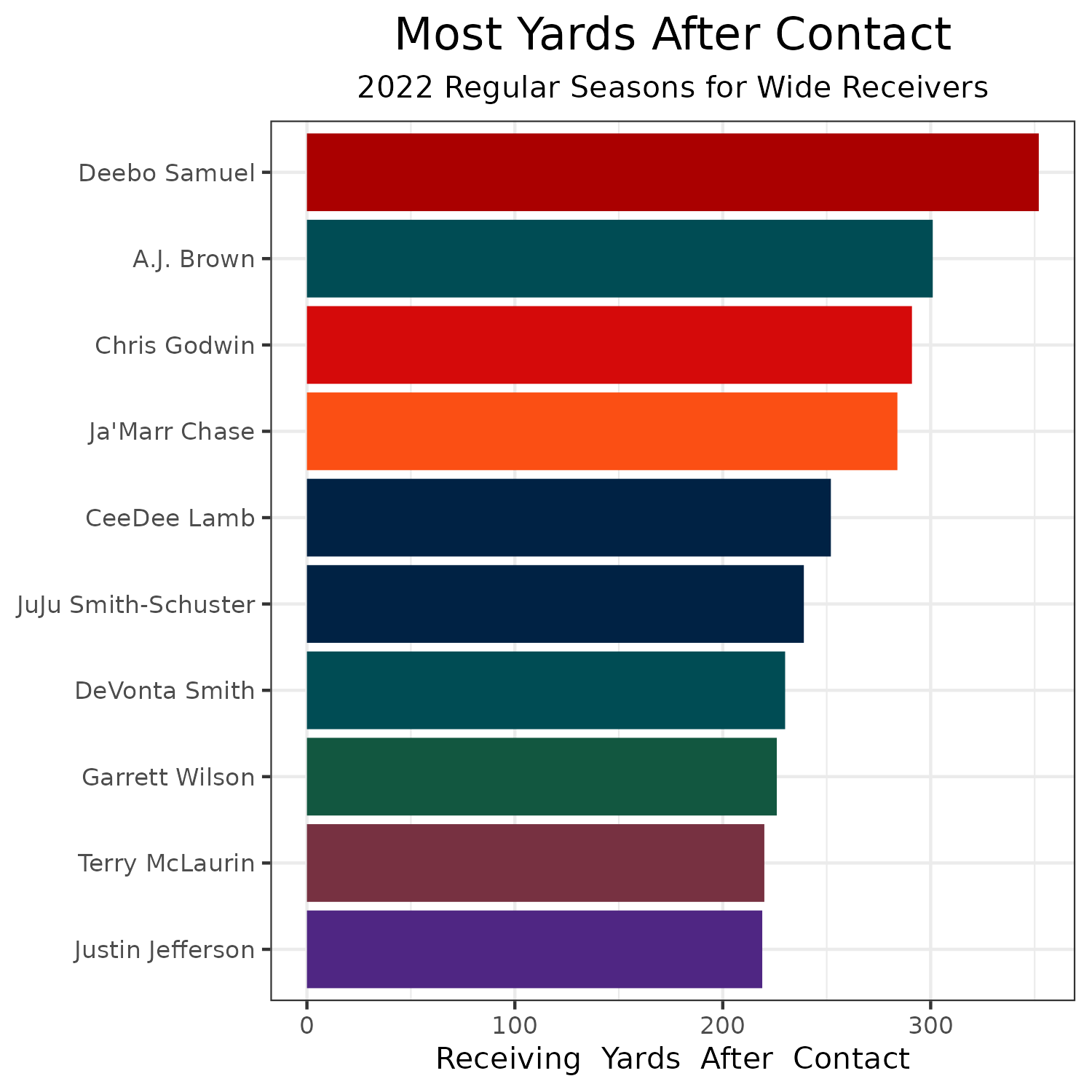 ---
Hill spent part of last season as the Ravens' third-down back and could return in that role.
He played 86 snaps on third downs this season, whereas

Kenyan Drake

took 64 snaps.

Drake is an unrestricted free agent, so Hill might not face competition from him going forward.

J.K. Dobbins

was able to take most of the third-down snaps from Hill in 2020 before suffering injuries. The Ravens didn't attempt to give Dobbins those snaps back in 2022, but there is a chance Dobbins could be in store for a bigger role in 2023. This would mean fewer snaps for Hill, making him more of an insurance policy.

This is generally good news for Dobbins,

Gus Edwards

,

who took a pay cut, and Hill, as it's less likely the Ravens will be drafting a running back with three roster spots already locked up.

Dobbins should be a fantasy starter this season, depending on how the

Lamar Jackson

situation is resolved.

---
Mayfield will be given the chance to compete with Kyle Trask for the starting job in Tampa Bay.
Mayfield has posted a 69.0 PFF grade over the past three seasons, which ranks 21st of 23 quarterbacks with at least 2,000 snaps.

His grade has declined each season, from 81.6 in 2020 to 63.6 in 2021 to 50.6 in 2022.

We have yet to see any meaningful playing time out of Trask. He's played just 10 offensive snaps, all coming late in the fourth quarter of Week 18 while playing largely with backups.

The loss of

Tom Brady

was already going to hurt the fantasy value of the Buccaneers' skill players. 

Having

Mike Evans

and

Chris Godwin

to throw to will help the Buccaneers' starting quarterback in superflex leagues, but they won't have as much upside in single-quarterback leagues.

The signing leaves just

four notable quarterbacks remaining in free agency

. The

Los Angeles Rams

,

who are losing Mayfield, join the

Indianapolis Colts

and

Washington Commanders

as teams most likely to sign a veteran.
---
Williams has served as a backup for four years and could see a larger role in 2023.
Williams has played between 40-105 offensive snaps in the past four years, with his snaps slowly but surely increasing.

He's graded out above 73.0 in rushing, receiving and pass blocking on relatively small sample sizes, making him worth a bigger look.

The Bengals lost

Samaje Perine

to the

Denver Broncos

in free agency, leaving the team with

Joe Mixon

,

Chris Evans

and Williams.

There have been rumors of the Bengals moving on from Mixon. It's unlikely Williams enters the season as the starter, but he could be the primary backup on both early downs and third downs.
---
Mullens returns as the Vikings' primary backup quarterback.
Mullens played 58 snaps for the Vikings in 2022, with more than half occurring in Week 18 after Minnesota had already secured the division.

He arrived in Minnesota after a trade from the

Las Vegas Raiders

right before the season. He's also played with the

San Francisco 49ers

,

Philadelphia Eagles

and

Cleveland Browns

since 2017.

Mullens' career grade sits at 62.3, which is roughly where you would expect an average backup quarterback to be.

It's possible the Vikings draft a quarterback, as

Kirk Cousins

will be 35 before the season.
---
Harty has played well on small sample sizes and could be a big part of the Bills' rotation.
Harty has put together a respectable 83.1 PFF grade over the past three seasons as a rotational player for the Saints.

Harty has done a lot of his damage on go routes, but his average depth of target is much lower than one might expect because his second-most-targeted route was a screen.

He's also a former All-Pro as a returner.

Harty could be the primary backup on the outside behind

Stefon Diggs

and

Gabriel Davis

. This could allow second-year receiver

Khalil Shakir

to focus on the slot while competing with Isaiah McKenzie.

Harty has graded out better than Davis so far in the NFL, albeit on a smaller sample. It's not out of the question for Harty to take some playing time away from Davis.

The Bills also had

Jamison Crowder

,

Jake Kumerow

and

Cole Beasley

as wide receiver depth. All are free agents, and all are less likely to return now that Harty is on the roster.

The

New Orleans Saints

seem pretty set at wide receiver without Harty, with

Chris Olave

,

Michael Thomas

and

Rashid Shaheed

as starters and

Tre'Quan Smith

as the top backup.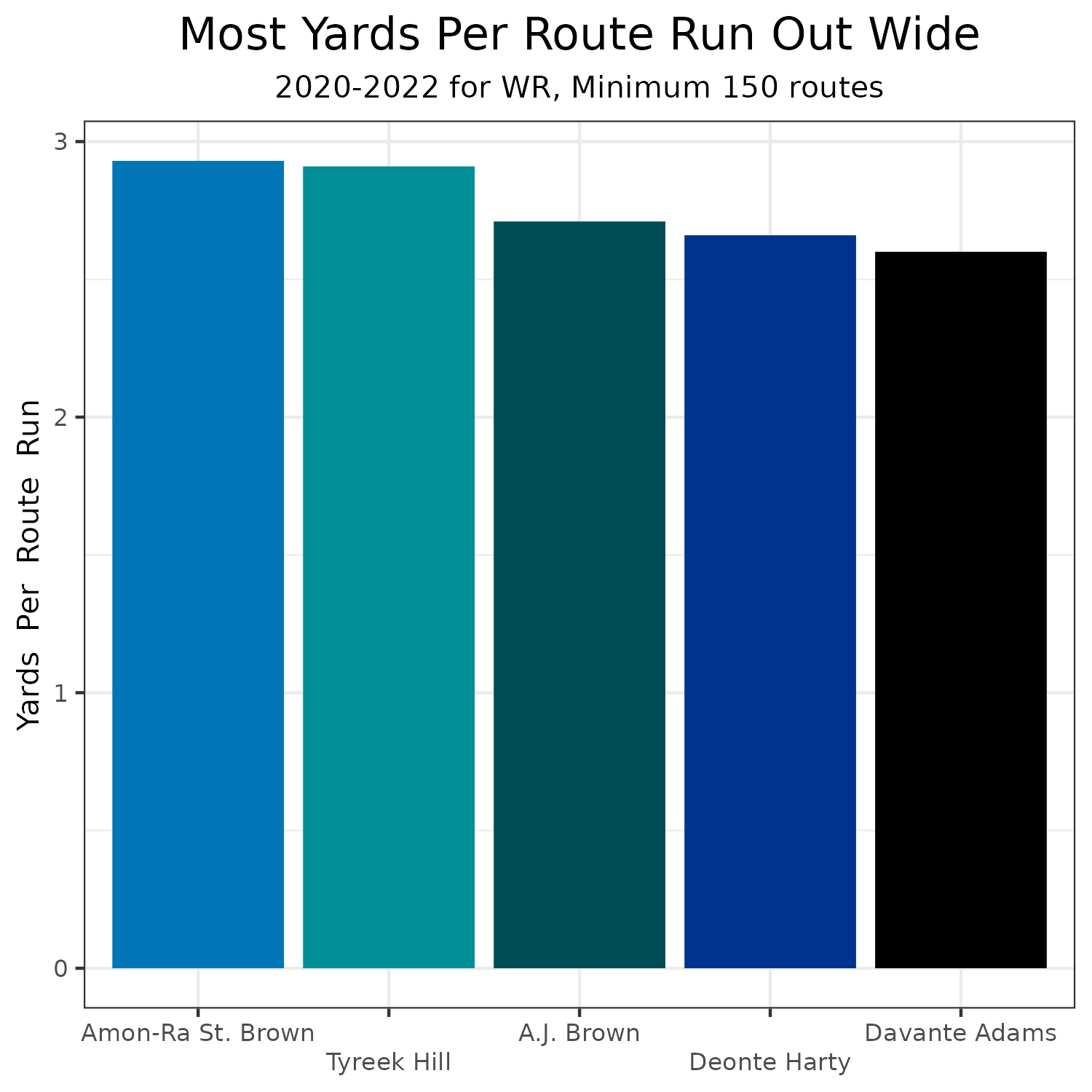 ---
Hurst joins his fourth team in five seasons and should be a major upgrade to the Panthers' tight end room.
Carolina had mostly used a combination of

Tommy Tremble

and

Ian Thomas

as the receiving tight ends.

This led to 50 receptions and three touchdowns, ranking second fewest and third fewest, respectively.

Hurst alone had more receptions despite missing four games with injury and not being 100% in other games.

He is currently the only player on the Panthers roster who recorded more than 30 receptions in 2022.

Carolina is bound to upgrade at wide receiver and running back, but Hurst has a chance to be a borderline top-12 tight end on volume alone. He is unlikely to have top-five upside, so he might not get drafted in the top 12 during fantasy drafts.

Hurst leaves the

Cincinnati Bengals

with a need at tight end.

Drew Sample

and

Mitchell Wilcox

are both unrestricted free agents, leaving

Devin Asiasi

as the current top player on the depth chart.

Hurst is the

first of the top-eight free-agent tight ends to sign a contract

. His signing could lead to more tight end deals throughout the day.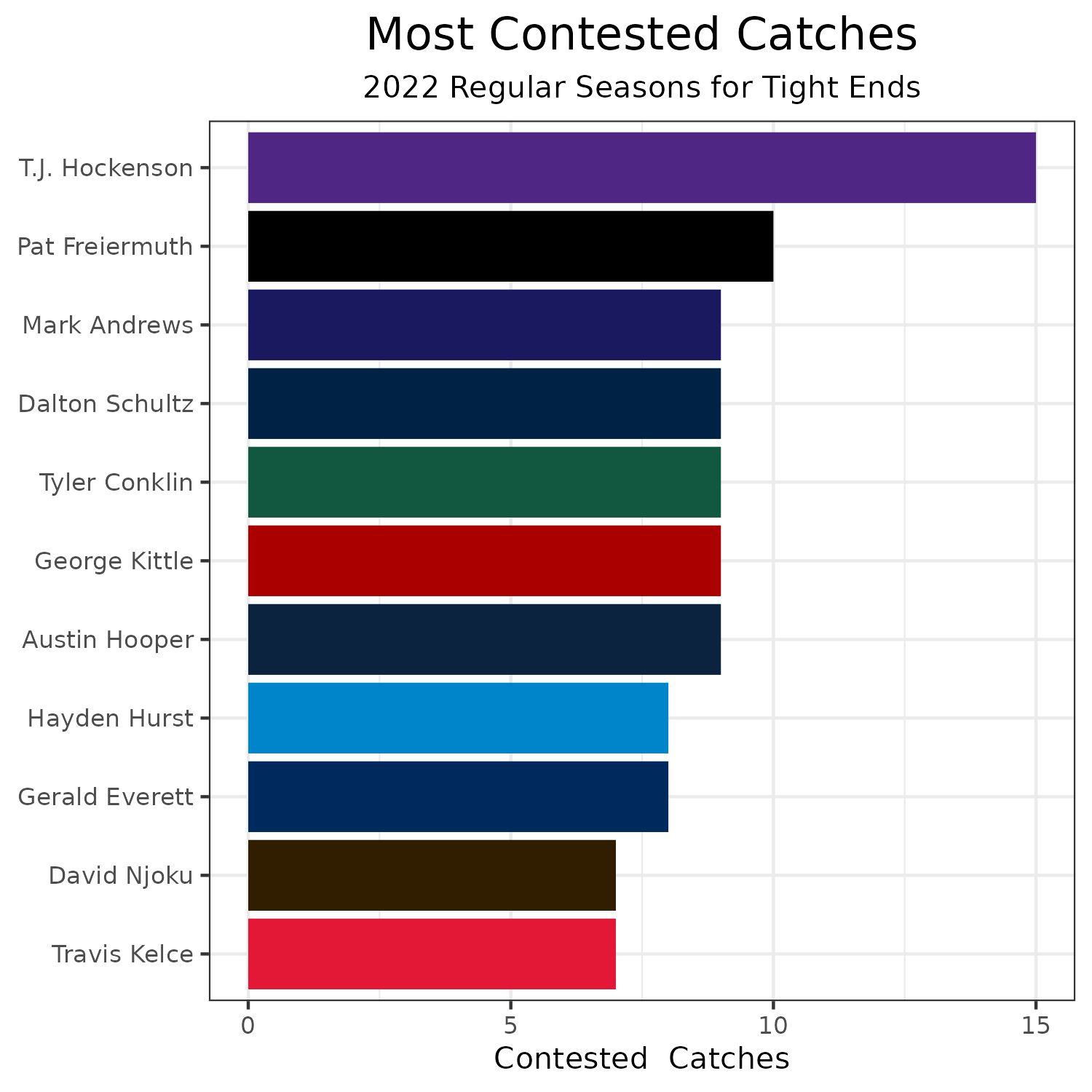 ---
Dulin spent last season as the Colts' fourth wide receiver but could have a chance to start this season.
He finished a distant fourth on the team in routes run at 130 — behind

Michael Pittman Jr.

,

Parris Campbell

and

Alec Pierce

.

His 69.6 PFF receiving grade was second only to Pittman on the team, while his 1.73 yards per route run was the best.

Campbell is an unrestricted free agent who hasn't re-signed yet, so Dulin is currently penciled into one of the three starting jobs.

A receiving trio of Pittman, Pierce and Dulin would allow Pittman to line up in the slot more often, which is where he performed the best in 2022.

The Colts still have

Mike Strachan

and

Vyncint Smith

,

among others, as backups on the roster.

There are still questions that need to be answered in Indianapolis at quarterback, which will help determine Dulin's ceiling.

He probably won't be someone to draft in redraft leagues but is a fine player to take a chance on in dynasty.
---
Homer takes David Montgomery's roster spot and increases the odds Khalil Herbert could see significant playing time next season.
Homer has been a career third-down back and special teamer.

He's graded just above replacement level in both receiving and pass blocking, which is a step above both Herbert in both categories.

If the season started today, Herbert would be the clear first- and second-down back with Homer playing on third downs. This is not a big enough role for Homer to be considered draftable in most fantasy leagues.

Herbert's achieved an 85.9 PFF rush grade over the last two seasons, which is 14th-best among running backs. It would be good to see him average 15 carries a game.

Like every team adding a running back in free agency, it's not out of the question the Bears draft a running back to complicate things.

Twelve rookie running backs rank in the top 130 of our big board, meaning one-third of teams will add a running back in the first four rounds.

This move is good news for Herbert because it likely means they won't add an even better running back in free agency like

Devin Singletary

.

Homer is the second free agent running back the

Seattle Seahawks

lost today, as

Rashaad Penny

landed with the

Philadelphia Eagles

.

Seattle could still be set with its top two backs, as

DeeJay Dallas

and Homer were used interchangeably, so Dallas could take over as the third-down back with

Kenneth Walker III

playing on early downs.

The Seahawks will likely need to find a third back at some point just to add depth to the roster.
---
Montgomery potentially replaces Jamaal Williams in the Lions' offense.
Montgomery joins the division-rival Lions after spending most of his recent seasons as a feature-back in Chicago. He is one of only five running backs with over 2,000 offensive snaps over the last three seasons.

He likely takes

Jamaal Williams

' roster spot

. The two have similar overall grades over the last three seasons — Montgomery graded better as a receiver while Williams was the better rusher.

Both players are listed at 224 pounds on their official team websites while Williams is one inch taller.

Williams and

D'Andre Swift

had a nice balance with Williams being the better rusher and Swift the better receiver, but Montgomery has graded better than Swift in both aspects over the last three seasons.

How Montgomery and Swift shake out in terms of fantasy football will depend heavily on Swift's health and his ability to earn the team's trust. We could see Montgomery being the touchdown machine Williams was with more receiving work, making him potentially a top-10 fantasy running back. 

This year could also be the breakout year dynasty managers have hoped for out of Swift.

Detroit re-signed

Craig Reynolds

to take the third spot on the depth chart, but it's not out of the question that the Lions draft a running back in the mid-to-late rounds that further complicates the backfield.

This leaves the Chicago Bears thin at running back, with only

Khalil Herbert

and Trestan Ebner on the roster, who were both sixth-round picks in the last two drafts.

Herbert has an 85.9 career rushing grade and could be the primary runner going forward, but they will need someone who can play passing downs. They have one of the largest needs at running back among any team.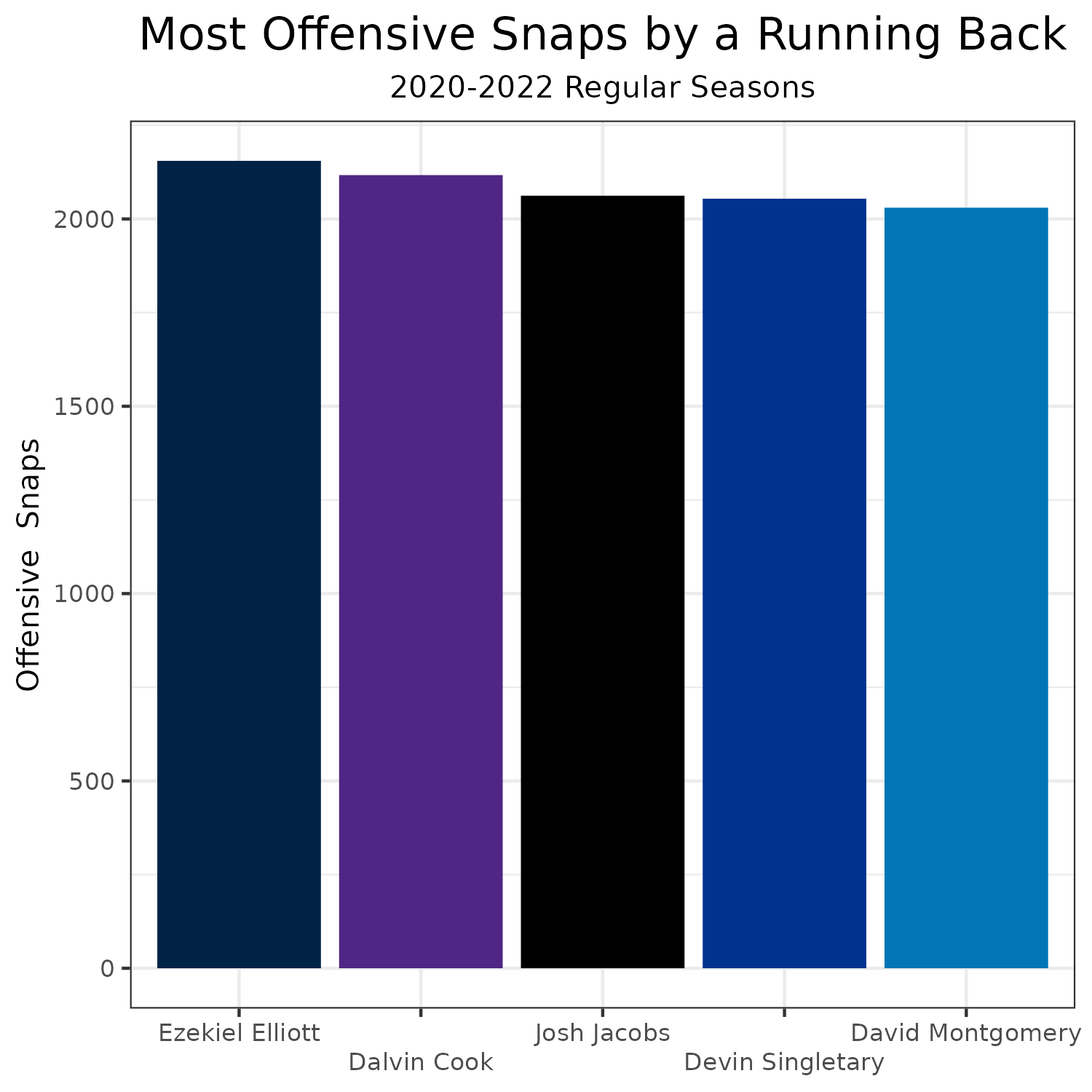 ---
Joseph was an average fantasy kicker last season, but some regression to the mean could make him a fantasy starter.
Joseph finished with the fourth-worst percentage of extra points made as well as the sixth-lowest percentage of field goals.

The low field goal percentage can be explained by the Vikings attempting 10 kicks of over 50 yards, the eighth-most in the league. Joseph made only four.

He was 25-for-26 on field goals shorter than 50 yards.

The bright side is he attempted the 11th-most field goals and seventh-most extra points.

The Vikings should still have one of the better offenses in the NFL, so Joseph's number of attempts should stay relatively similar to last season, while his accuracy should improve with some regression to the mean.

This makes Joseph a borderline fantasy starter and should be drafted in leagues where you are forced to draft a kicker.
---
Dalton will serve as a mentor to the quarterback the Panthers select first overall.
Dalton graded well with the

New Orleans Saints

as a risk-average quarterback, throwing accurate, safe passes.

Carolina recently traded for the first overall pick in the NFL Draft and will select a quarterback to be the future of the franchise.

No. 1 overall picks typically end up starting Week 1, but Dalton gives the Panthers the option to sit their quarterback to start the season if they would prefer.

Dalton leaves a Saints team that recently signed 

Derek Carr

 to be the starter

.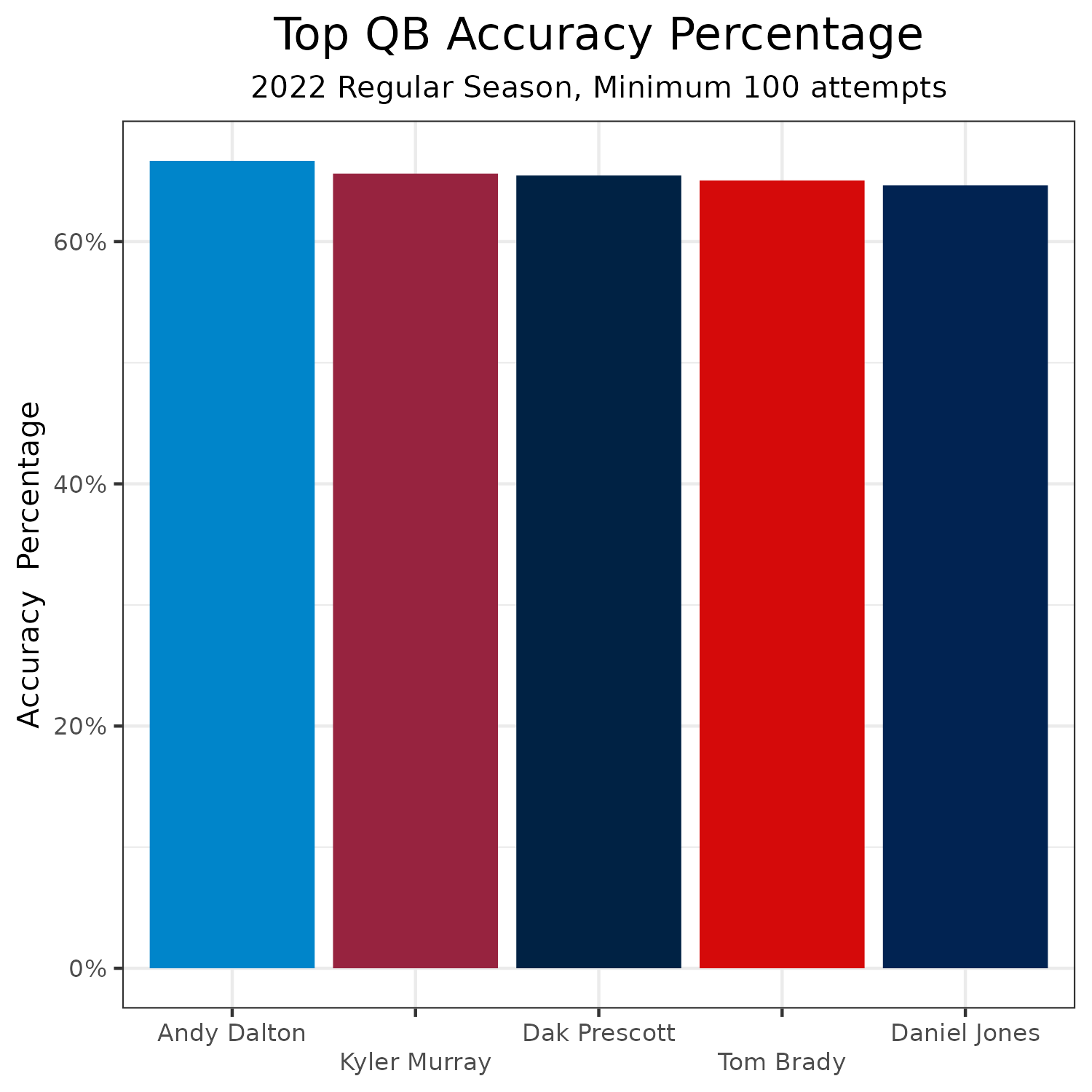 He is the first running back Denver has added this year, but he likely won't be the last.
Perine has served as the primary third-down back for the

Cincinnati Bengals

the last two seasons, but his strength has been as a runner.

He's put up a 75.0 rushing grade, a 64.3 receiving grade and a 51.9 pass-blocking grade.

He joins a depleted Broncos backfield.

Javonte Williams

missed most of last season, and there is no guarantee that he will be ready to start this season. 

Melvin Gordon III

,

Chase Edmonds

and

Mike Boone

 each saw significant playing time with Denver last season, but they have been either released or have signed with a new team.

Latavius Murray

and

Marlon Mack

also saw playing time but are unrestricted free agents.

The Broncos are almost guaranteed to add at least one new back, so it's difficult to know what role Perine will have without knowing who will join him in the backfield. He could be an every-down back, or he could barely see the field.

Chris Evans

is the next player in line to be the Bengals receiving back. He has graded out above 85.0 in both receiving and pass-blocking in his career, but the Bengals limited his snaps more last season than in his rookie year.

There are rumors that

Joe Mixon

will get released due to his contract, so we might see a very different backfield in Cincinnati going forward.




---
Dorsett joins the Raiders as the likely fourth receiver on the depth chart.
Las Vegas added

Jakobi Meyers

at wide receiver earlier in the day. This puts Dorsett behind

Davante Adams

, Meyers and

Hunter Renfrow

.

This is yet another player Josh McDaniels used to coach who now joins the Raiders. Dorsett was a backup for the Patriots from 2017-2019.

Dorsett was never with the Patriots at the same time as new Raider quarterback

Jimmy Garoppolo

but did spend a year as teammates with Meyers.

This move makes it less likely that veteran free agents

Mack Hollins

or

Keelan Cole

returns to the team.

There is a chance the Raiders move on from Renfrow, which leaves a chance Dorsett becomes a starter. Dorsett would also start if there is an injury to any of the top three receivers.

He leaves the

Houston Texans

who have already added

Robert Woods

and

Noah Brown

to their wide receiver room this week.
---
The move gives Philadelphia a three-back committee.
The Eagles signed

Rashaad Penny

 earlier in the day, while

Miles Sanders

tweeted his goodbye to the team. Penny appears to be a direct replacement for Sanders.

Scott will likely serve as Penny's backup on early downs and 

Kenneth Gainwell

's backup on late downs

. He now has a more injury-prone running back ahead of him on first and second downs, making it more likely there are games this season where Scott is the starter and sees double-digit carries.

This move is good news for Penny because it likely means the Eagles are done adding free-agent running backs, and they aren't upgrading from Scott.

The big question now is if the Eagles bring in a running back during the draft. It's entirely possible the Eagles will be happy with the three running backs they have, or it's possible one is picked in the first round and everyone is pushed down the depth chart.




---
Clement reached the second spot on the Cardinals depth chart by the end of the season.
He played 68 snaps over the last two weeks compared to 20 by 

Keaontay Ingram 

and two by

Ty'Son Williams

.

Darrel Williams

was the only other backup on the roster at the end of the season. He landed on injured reserve mid-way into the season and is an unrestricted free agent.

James Conner

was fine as a rusher in 2022 but he underwhelmed as a receiver.

The Cardinals' new offensive coordinator Drew Petzing last coached for the

Cleveland Browns

. It's possible we see Conner on early downs, similar to how 

Nick Chubb

 was used

, and Clement on third downs similar to

Kareem Hunt

. This would be the best-case scenario for Clement's fantasy value.

Chances are we see Arizona add a younger running back in the draft. This would likely push Clement to third on the depth chart, and potentially challenge Conner for playing time.




---
 Prater has been an average kicker during his time with the Cardinals.
He's made around 95% of his extra points and 84% of his field goals since joining the Cardinals.

The problem is that he plays for Arizona, a team that finished fifth-worst in extra point attempts and 11th-worst in field goal attempts last season.

Arizona has an injured

Kyler Murray

, a number of players hitting free agency and no new additions to the offense so far.

This makes it unlikely Prater will be worth drafting in fantasy. and he will only be worth a pickup in very favorable matchups.
---
McKissic missed most of last season after suffering a neck injury.
This wasn't the first neck injury of McKissic's career. It isn't out of the question that McKissic has played his last snap in the NFL. McKissic will be 30 years old before the start of next season.

The Commanders used a duo of

Brian Robinson

and

Antonio Gibson

in the backfield, which will likely stay true for the 2023 season.

Jonathan Williams

and

Jaret Patterson

also remain under contract as backups.

Washington has a new offensive coordinator in Eric Bienemy, so it's possible Washington further mixes up their backfield with a draft pick or a free agent that could better fit his offense.

During his time as offensive coordinator with the

Kansas City Chiefs

, we have seen his team use a feature back like

Kareem Hunt

, as well as a committee like in recent Chiefs seasons.

Hunt,

Jerick McKinnon

and

Ronald Jones

are all free agent backs Bienemy is familiar with who could complicate the Commanders' backfield.

To this point, the offense looks very similar to last season outside of the addition of

Andrew Wylie

at tackle, and

Sam Howell

at quarterback.

If McKissic is able to resume his playing career, he could find a job as a receiving back for another team. It's unlikely he will have much fantasy value only playing on third downs.




---
Lazard joins a crowded Jets receiver room that could potentially get even more crowded.
The Lazard signing is clearly tied to the Jets' desire to trade for

Aaron Rodgers

and make him happy, but Lazard should be a welcomed piece to the Jets offense.

New York ended their season with

Garrett Wilson

,

Elijah Moore

and

Corey Davis

as their top three receivers.

Denzel Mims

and

Jeff Smith

were the top backups, with Smith the only one no longer under contract.

This likely is the end of Davis' time as a Jet. The Jets would save $10.5 million against the cap by releasing or trading him, leaving them with less than $0.7 million in dead money.

This move should allow

Elijah Moore

to line up out wide more often. Moore earned a 54.8 PFF receiving grade over the last two seasons in the slot compared to 72.2 out wide.

Lazard has a 75.1 PFF grade in the slot compared to 64.4 out wide. Ideally, Lazard will get to play even more in the slot than he did in Green Bay.

Rumors are swirling that the Jets will also sign

Randall Cobb

. He would likely be a backup for New York, being the backup slot player while Mims is the backup out wide.

The depth chart will really get complicated if they decide to keep Davis, or if they sign

Odell Beckham Jr.

 — 

another player Rodgers reportedly wants on the Jets.

These moves should not worry

Garrett Wilson

fantasy managers.

Christian Watson

was a fantasy star at times last season despite Rodgers' friends also playing wide receiver, and Wilson is an even better player.

Lazard is someone that can still be drafted, as the situation should be similar to Green Bay. The move makes it harder for Moore to be as fantasy relevant, as he will likely be the third option at wide receiver.

The Packers will have a strong need at wide receiver.

Christian Watson

and

Romeo Doubs

will be starters, but they are potentially Cobb as well as

Allen Lazard

, they let go of

Sammy Watkins

and

Amari Rodgers

late last season, and

Juwann Winfree

wasn't retained.

This leaves 2022 seventh-round pick

Samori Toure

as third on the depth chart, with

Bo Melton

and

Jeff Cotton

behind him.

Penny becomes the new lead back in Philadelphia when healthy.
Penny was one of the most explosive running backs in the last two seasons, averaging over 6.0 yards per carry.

He naturally fits in

Miles Sanders

'

role and could be even more effective when healthy.

Sanders finished the season at RB15, with three games at RB3 or better. Penny had four RB4 or better finishes in his last 10 games.

The problem is Penny has been restricted to 10 games or fewer in each of the last four seasons.

He joins

Kenneth Gainwell

, and

the two players will naturally fit together. Penny has traditionally played on early downs while Gainwell has traditionally played on third downs. If the Eagles stuck with this duo and Penny stayed healthy, he would have top-five potential.

Both

Miles Sanders

and

Boston Scott

are unrestricted free agents.

It's very possible the Eagles bring back one or both players, or add a running back in the draft. They could have three or even four running backs active and in a rotation.

If the Eagles trust Penny with 15 carries a game, and the other running backs brought in are an insurance policy, Penny would be a fantasy starter.

If the Eagles give two running backs 5-10 carries a game each, it could be hard to trust either back in redraft leagues.

Penny will be a fun risky pick in the middle of fantasy drafts.

Penny's departure leaves the

Seattle Seahawks

with

Kenneth Walker III

and

DeeJay Dallas

at running back. Seattle will likely find a new backup in free agency or the draft, who would only see significant playing time with a Walker injury.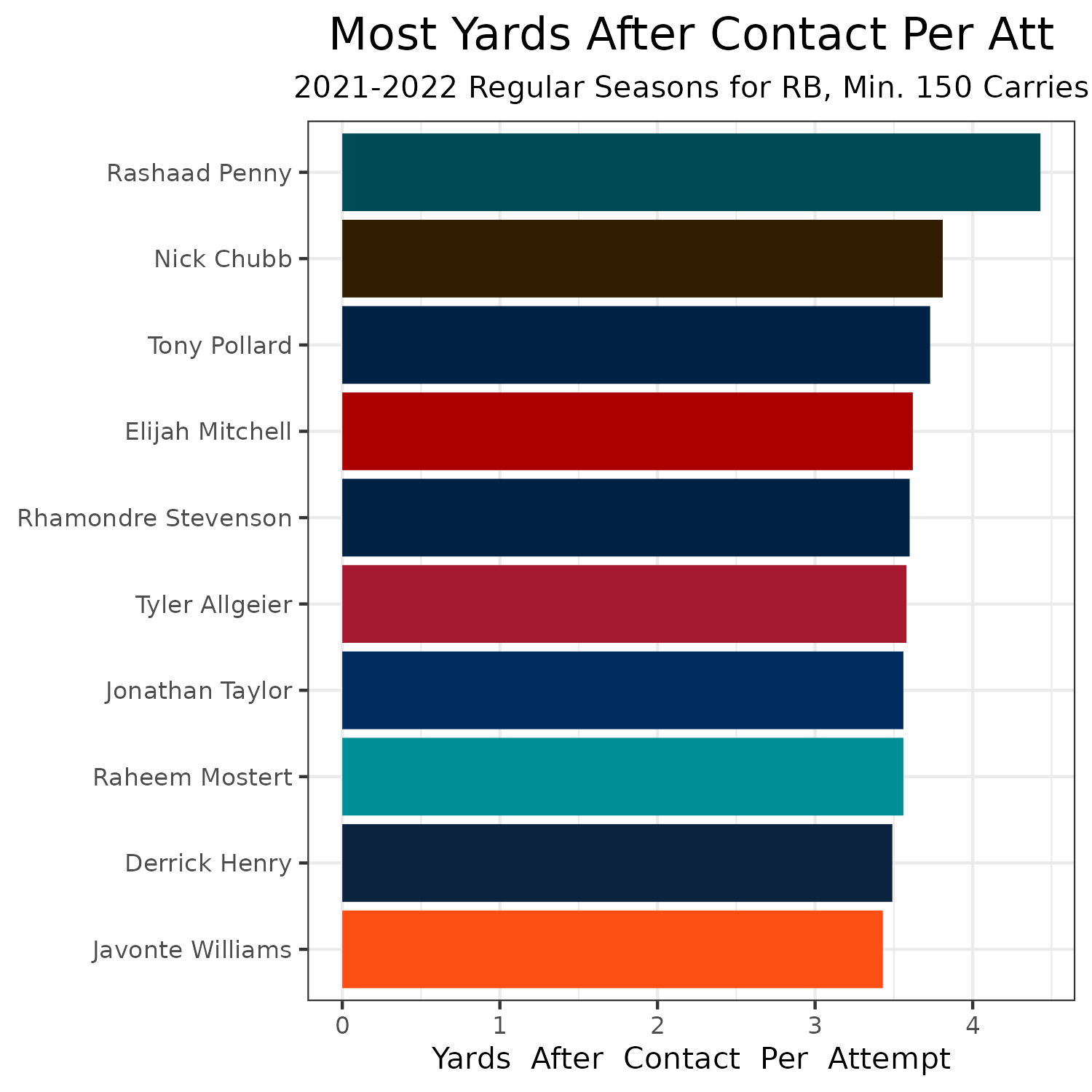 ---
Editor's note: Click here for the full fantasy football analysis on this move.
---
Wilson joins a Dolphins backfield that looks remarkably similar to last season.
Wilson was added to the Dolphins at the trade deadline last season and shared the running back spot with

Raheem Mostert

.

The team's best fantasy back constantly changed from one week to another despite Mostert consistently starting.

Mostert was also re-signed today. This puts both players at the top of the depth chart while

Salvon Ahmed

remains in third.

The big question now is how much draft capital the Dolphins use at running back. Miami could easily add someone who takes over the backfield sooner rather than later.

Both Mostert and Wilson currently have fantasy draft capital, but even Miami spending a fifth-round pick on a running back will hurt their ADP.
---
Thomas was in a situation where he needed to be restructured or cut, but it worked out for him to remain a Saint.
Thomas was arguably the best wide receiver in the league from 2017-2019 but has only played 577 offensive snaps over the last three seasons due to various injuries.

Whenever he was healthy, he still graded well. He caught at least five passes each game and averaged a touchdown a game in 2022.

Thomas will be joined by second-year receivers

Chris Olave

and

Rashid Shaheed

in the Saints' passing formations. Both Olave and Shaheed ranked top eight among wide receivers in yards per route run in 2022.

Thomas will again be one of the riskiest players to target in fantasy drafts since his range of outcomes over the past five years range from WR1 to missing an entire season. This will lead to a wide range of ADPs for Thomas throughout fantasy drafts.

This is not great news for Olave. His 26.5% targets per route run ranked sixth-highest among wide receivers last season. It will be much harder for him to maintain that rate if Thomas stays healthy.

Jarvis Landry, Marquez Callaway and Deonte Harty are all expected to hit free agency, and it wouldn't be surprising if each doesn't return.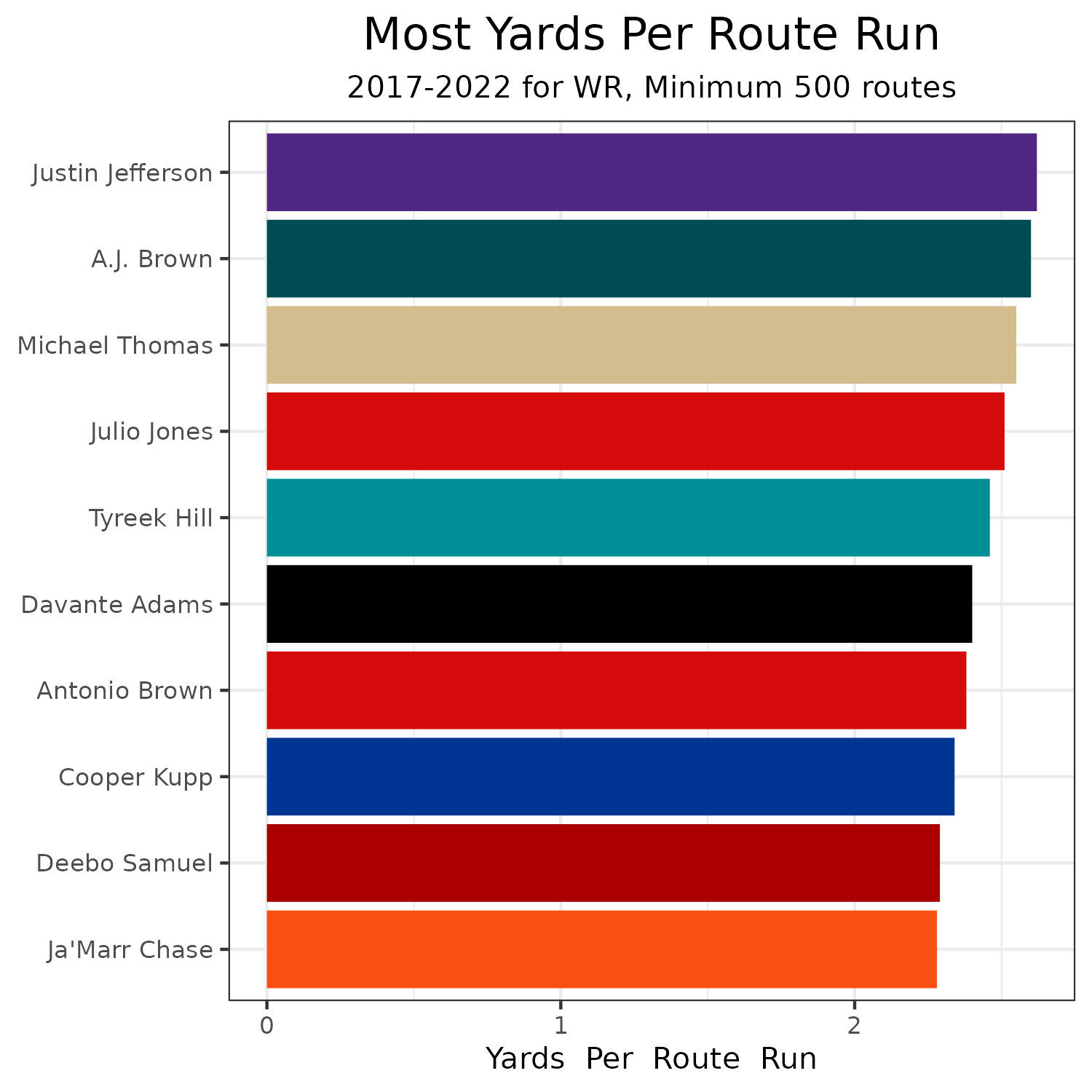 ---
Brown is yet-another skill player brought to Houston to revamp their offense.
---
The move gives the Dolphins some stability at running back, but it likely isn't their only move.
Mostert started the season strong, overtaking

Chase Edmonds

as Miami's starting running back.

He received double-digit carries every game in October and was running more routes than at any other point in his career.

Miami traded for

Jeff Wilson Jr.

at the trade deadline. Mostert remained a starter, but Wilson was often playing more.

Miami now has Mostert and

Salvon Ahmed

under contract while Wilson and

Myles Gaskin

are unrestricted free agents who are unlikely to return.

The Dolphins will likely make another move at running back either in free agency or the draft. Mostert is capable of being a full-time starter, but his playing time will likely be determined by the talent of whatever other back Miami brings in.

The best case for Mostert is the Dolphins also re-sign Wilson.

Mostert will likely be a fine late-round dart throw.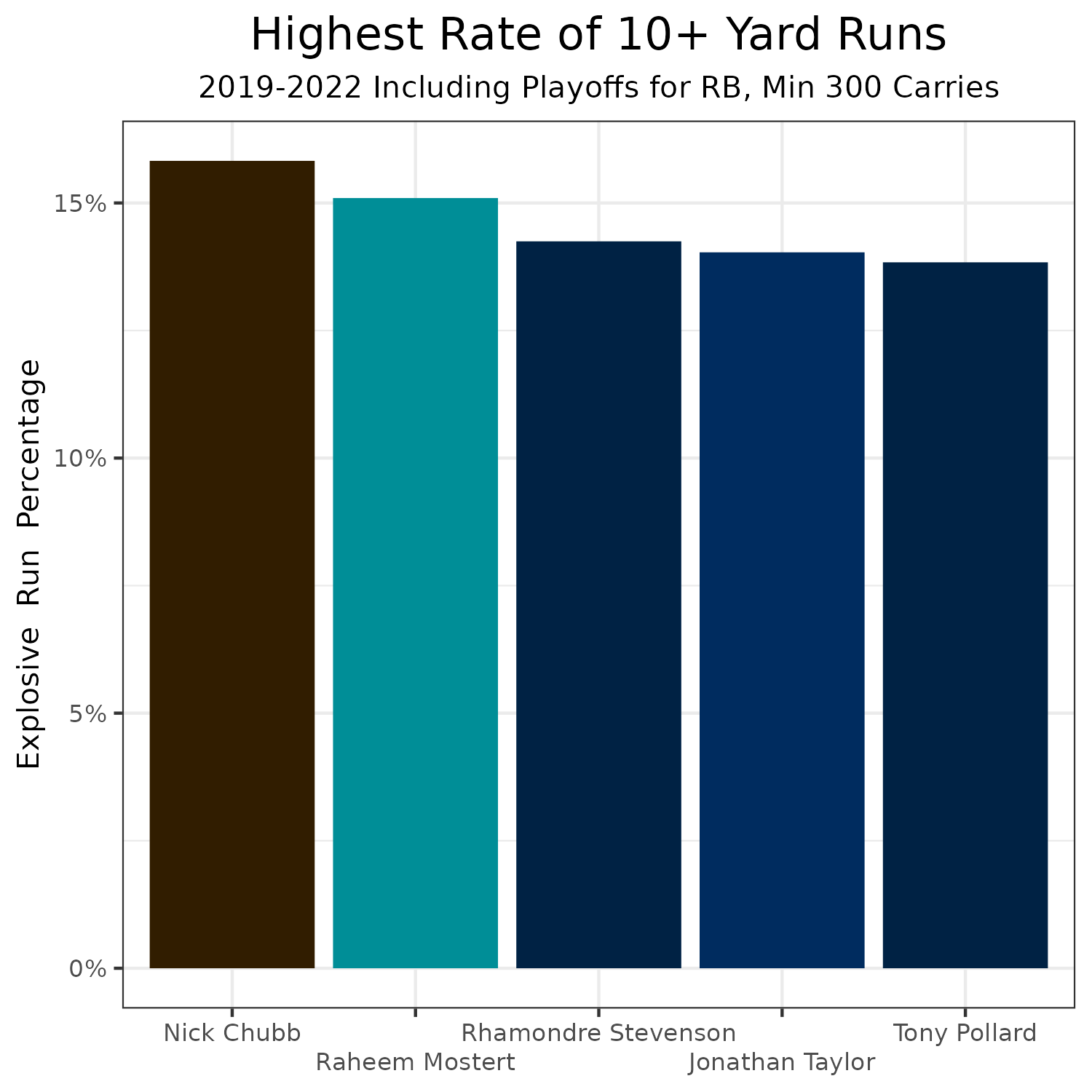 ---
Editor's note: Click here for the full fantasy football analysis on this move.
---
The Heinicke signing makes it more clear that Desmond Ridder will likely start the season for Atlanta.
Ridder started four games with Atlanta to end the season, with his PFF grade improving over each game. In his final performance of the season, he achieved a 75.7 overall grade.

Heinicke started nine games for the

Washington Commanders

last season but earned a 49.8 overall grade, surpassing 60.0 in only one game.

If the Falcons wanted to give Ridder more competition for the starting role, there were

plenty of other more expensive options

, and Atlanta has the salary cap room to pay them.

Ridder scored the 22nd-most fantasy points over the last four weeks of the season.

His legs were considered an asset heading into the season, but he ran the ball only four times per game. If he starts running more frequently, there is a chance he develops into a fantasy starter.

The Falcons also have the salary cap space to add more talent at wide receiver, which could also boost Ridder's value.

Heinicke joining Atlanta leaves Washington with

Sam Howell

and

Jake Fromm

at quarterback. They will very likely bring in a veteran to compete with Howell.
---
Gay replaces Chase McLaughlin as the Colts' primary kicker.
Gay was the fourth-highest-graded kicker last season on field goals and extra points. He missed one extra point, and his only missed field goals were beyond 50 yards.

This is only a slight upgrade from McLaughlin, who was perfect on extra points but missed a few shorter field goals.

McLaughlin should be who teams are targeting in free agency if they are looking for a kicker.

Gay had typically been on fantasy managers' radars with how successful the

Los Angeles Rams

'

offense was, but now he will likely fall outside of the top-12 with the Colts.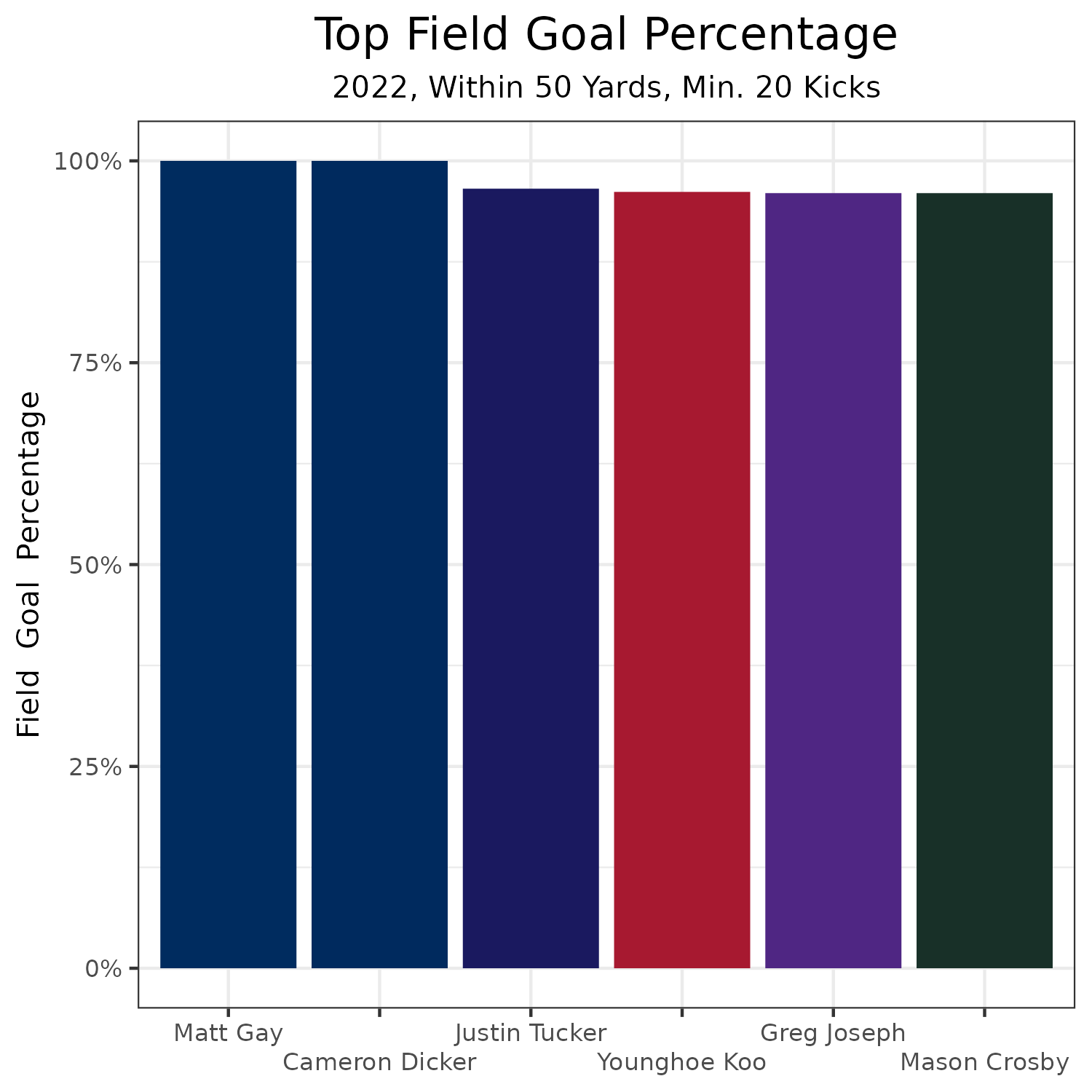 ---
Manhertz gives the Broncos a new blocking tight end.
Manhertz served as Jacksonville's No. 2 tight end primarily in run-blocking situations.

Eric Saubert

,

Eric Tomlinson

and

Andrew Beck

were all used in run-blocking roles last season, but all three are free agents, with Beck reportedly signing with the

Houston Texans

.

Manhertz is an upgrade as a run blocker to the tight ends Denver used last season and joins tackle

Mike McGlinchey

in improving the Broncos' run blocking. This is good news for

Javonte Williams

,

assuming he can get healthy before the season. 

Head coach Sean Payton utilized several tight ends during his time with the

New Orleans Saints

. Manhertz will likely be one of many tight ends in a rotation, including

Greg Dulcich

and

Albert Okwuegbunam

.

Dulcich remains the tight end to roster in Denver due to his receiving ability. He can be a borderline fantasy starter this season. He has a chance to become a star or a bust just depending on his development and the coaching staff's trust in him.

The Jaguars will continue to use Evan Engram on the majority of snaps. Luke Farrell could potentially see extended time in replacing Manhertz, or the Jaguars could find a new tight end in the draft.
---
Zuerlein finished as K12 last season and could be even better if Aaron Rodgers signs with the Jets.
His 25 field goals of 30-plus yards were tied for third-most among kickers.

He made a 60-yard attempt, which was also tied for the third-longest.

His biggest problem was extra points, where he only attempted 29 kicks, which was the 23rd-most.

Ideally, a change at quarterback will lead to more scoring drives, leading to more touchdowns even if it means one or two fewer field goals.
---
Breida was a solid backup in limited snaps for the Giants last season and could retain that role.
He played in 305 offensive snaps, including the playoffs. The other Giants' backups combined had 94.

He spent most of the season not making much of an impact but excelled in his last four weeks, when he ran 20 times for 118 yards and avoided eight tackles on those carries.

The Giants' depth chart currently remains identical to last season with

Saquon Barkley

at the top, Breida second and

Gary Brightwell

third.

This likely means the Giants won't add another running back in free agency, but it's still possible they add one in the draft. The running back class is deep and neither Barkley nor Breida is under contract beyond 2023.

Breida isn't worth considering in redraft and won't be in best ball unless the Giants stand pat at running back during the draft.
---
CLICK HERE TO SEE AN UP-TO-DATE LIST OF PFF's BEST REMAINING NFL FREE AGENTS
---
Darnold gives the 49ers some much-needed assurances they will have a healthy starting quarterback to start next season.
Darnold joins the 49ers quarterback room consisting of

Trey Lance

and

Brock Purdy

, who both ended last season injured. 

He could start the season if neither quarterback is ready to play and at least compete for the starting job if they aren't at 100% health.

Darnold has yet to achieve a PFF grade above 65 for a season, so it's unlikely he would beat either quarterback for the starting job if they are healthy.

He fills the roster spot of

Jimmy Garoppolo

,

who signed with the

Las Vegas Raiders

earlier in the day.

It wouldn't be crazy to take Darnold in a late round of best-ball drafts just in case he finds a way to be the starter most if not all of the season.

He probably shouldn't be picked in redraft leagues unless we hear very bad news on both younger quarterbacks in their recovery.

The Panthers' Week 1 starting quarterback will very likely be whoever they pick first overall.

P.J. Walker

and

Matt Corral

will likely compete for the backup job with Darnold out of the picture.

Darnold is the fifth quarterback to sign a contract today, but there are still plenty of options for teams looking for a borderline starter or experienced backup.
---
One of the league's best run-blocking tight ends can be a boon to the Vikings' ground game.
Oliver's 74.6 PFF run-block grade in 2022 ranked second among tight ends with at least 100 run-blocking snaps.

He will be a big upgrade over

Johnny Mundt

, who was the Vikings' early-down tight end last season.

The biggest impact will be on the Vikings' running backs, who should see some better run lanes on early downs compared to last season.

This likely means

T.J. Hockenson

won't be playing in some clear run-blocking situations. This won't stop Hockenson from being one of the best fantasy tight ends, but Oliver could steal a touchdown or two over the course of the season.

Irv Smith Jr.

is an unrestricted free agent who showed promise to end 2020. He had two top-three finishes over the last four weeks as the Vikings' starter. He spent most of the following two seasons injured.

Smith is more likely to sign elsewhere than before. At 24 years old, there is still time for him to improve.

The Ravens will be fine without Oliver, as Isaiah Likely was the highest-graded run-blocking tight end last season among those who played more than 100 run-blocking snaps, and Charlie Kolar was even better, albeit on a much smaller sample size. Both were in their rookie seasons.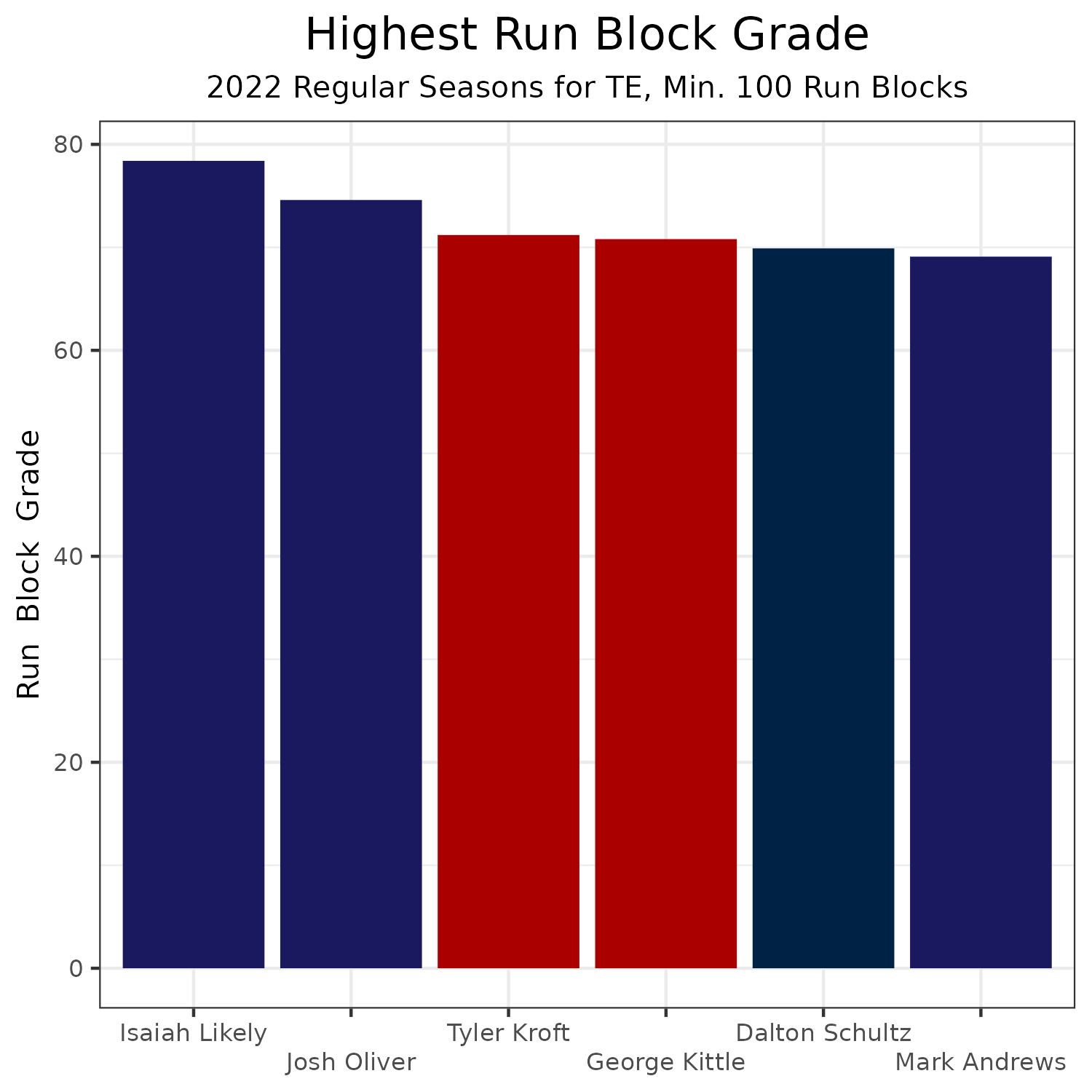 ---
Boone signing may actually be a good sign for Dameon Pierce, as Houston could have brought in much stronger competition.
Boone was one of five

Denver Broncos

running backs to play over 100 snaps last season, typically playing on passing downs when he was healthy.

The Texans backfield mostly consisted of Pierce playing the vast majority of snaps while

Dare Ogunbowale

,

Royce Freeman

and

Rex Burkhead

took the backup or passing down roles at various points of the season.

When Pierce left due to injury late in the season, the other three backs were ineffective.

Pierce and Ogunbowale are under contract while Freeman and Burkhead are both likely leaving in free agency.

It's possible Boone plays as the primary backup and/or the passing down back, which would leave Pierce the vast majority of touches out of the backfield — ideal for Pierce fantasy managers.

It's still within the realm of possibility that the Texans add another back, pushing Boone to third on the depth chart.

It's unlikely Boone will be on fantasy radars come draft season unless Houston makes no other move at running back and it's a deeper league.

The Broncos are in an interesting situation at running back because it's unclear how long

Javonte Williams

will be out while recovering from his injury.

Latavius Murray and Marlon Mack joined Boone in playing a significant role late last season, but both players are also unrestricted free agents.
---
Keenum returns to the team he started his career with in Houston to be a backup.
He's started two games over the last three seasons with the

Cleveland Browns

and

Buffalo Bills

after spending four straight seasons starting at least eight games for the

Los Angeles Rams

,

Minnesota Vikings

,

Denver Broncos

and

Washington Commanders

.

The Texans are extremely likely to add a rookie quarterback with the second pick in the draft.

While a rookie should be a big upgrade for Houston at quarterback, an argument could be made that Keenum is a better option than anyone Houston had on the roster last season.

It's possible Houston sticks with a rookie as their starter, and Keenum as a backup, which could leave

Davis Mills

off the roster.

Backups

Jeff Driskel

and

Kyle Allen

are both free agents and unlikely to re-sign.

The Bills still have Matt Barkley under contract after spending 2022 on their practice squad. It's possible he becomes the top backup in Buffalo.
---
Subscribe today to download the 2023 NFL Draft Guide

---
White gives Miami a new backup quarterback option behind Tua Tagovailoa.
The Dolphins were forced to use

Tagovailoa

,

Teddy Bridgewater

and

Skylar Thompson

significantly due to injuries last season.

White will likely compete with Thompson for the top backup job, which likely means the end of Bridgewater's time with Miami, as he's a free agent.

It's unclear if White will be an upgrade over Bridgewater based on their PFF grades last season.

The Dolphins will be in good hands as long as Tagovailoa is healthy, but they will likely run into the same problems they ran into last season if he's injured.

This leaves the Jets even more desperate for a quarterback, as

Zach Wilson

and

Chris Streveler

are the only players under contract.

They've been in the trade market for Aaron Rodgers, but various backup plans, including Garoppolo and White, are no longer an option if Rodgers chooses to remain a Packer.
---
Garoppolo becomes the bridge quarterback for Las Vegas, allowing the Raiders to draft a quarterback and let him develop before starting him.
This move reunites Garoppolo with Josh McDaniels, who was Garoppolo's offensive coordinator during his time with the

New England Patriots

.

He replaces

Derek Carr

,

who signed with the

New Orleans Saints

, and

Jarrett Stidham

,

who signed with the

Denver Broncos

.

Garoppolo was rarely, if ever, on fantasy radars due to how much the

San Francisco 49ers

ran the ball.

The Raiders tend to pass the ball a little more frequently, but Garoppolo shouldn't be considered in anything other than superflex leagues. He doesn't have notable rushing ability or the talent for top-10 upside despite the talent around him.

This is good news for the Raiders' skill players.

Josh Jacobs

,

Davante Adams

and

Darren Waller

have all been elite fantasy options in recent seasons, and they still can be with Garoppolo throwing them or handing off the ball.

This shouldn't stop the Raiders from spending the seventh overall pick on, or moving up to select, a quarterback. They were projected to get a quarterback in our latest

mock draft

.

This leaves the 49ers with Trey Lance and Brock Purdy at quarterback. Both ended last season injured. Some thought the 49ers could look for a veteran quarterback, but after spending on Javon Hargrave, they might stand pat.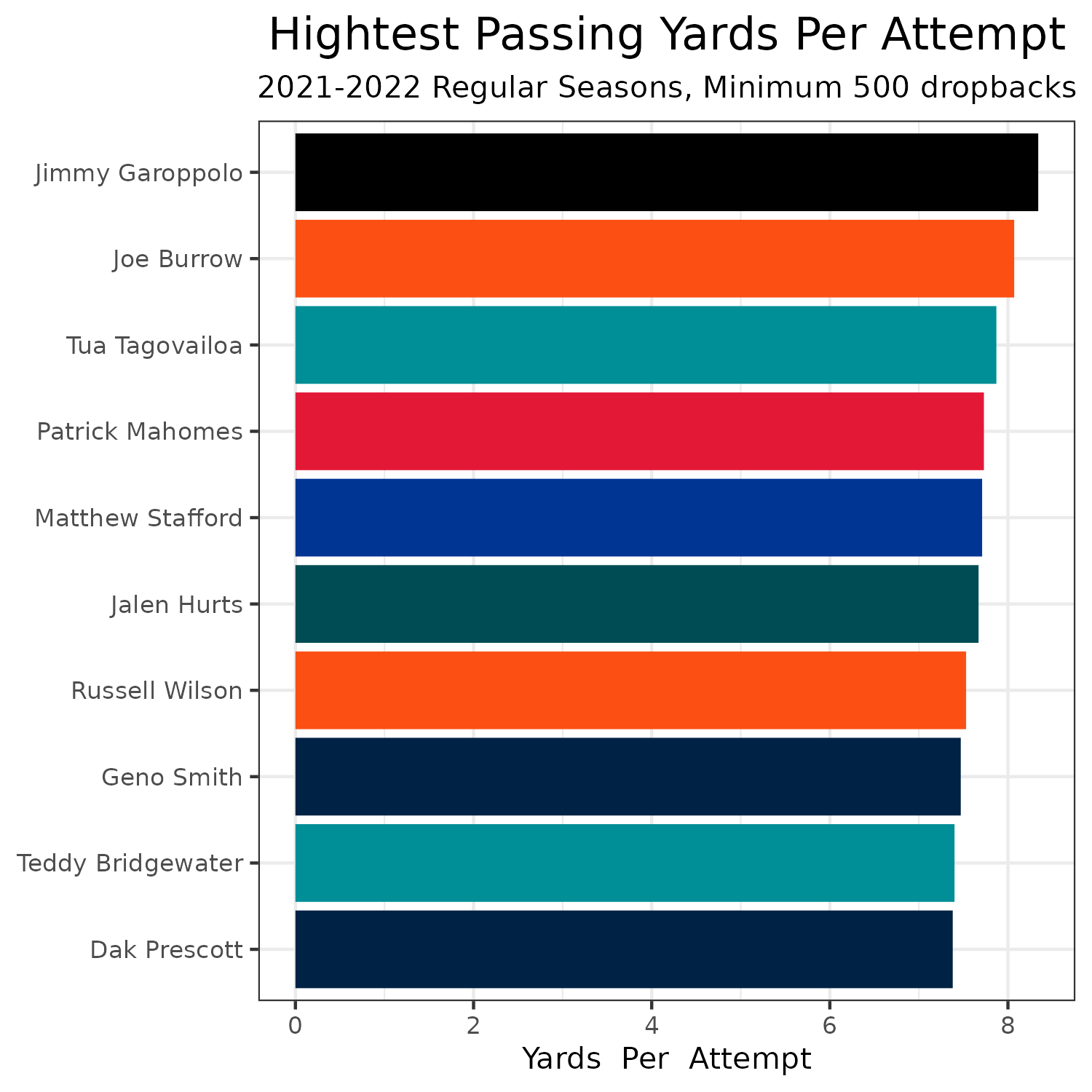 ---
Stidham should be the Broncos' primary backup quarterback in 2023.
Brett Rypien

has been a backup in Denver for the last three seasons. He's won two of three games but has graded below 50.0 in each season.

Stidham should be an upgrade. His performance as the

Las Vegas Raiders

' starter in their Week 17 loss alone was more impressive than anything we've seen from Rypien. 

Stidham threw for 365 yards and three touchdowns on 34 attempts in that game.

This move will only matter if

Russell Wilson

suffers an injury, and it should give Broncos fantasy managers a little more confidence they can keep Denver players in their lineup if this happens.

Stidham's departure from the Raiders leaves them with 2022 undrafted

Chase Garbers

at quarterback. He spent all of his rookie season on the practice squad.
The Raiders have been linked to
Jimmy Garoppolo
. They will need to find a new starter in either free agency or the draft.
---
The run blocker could play a large role in the Texans' new offense.
Beck was a fullback whenever the Broncos needed a fullback as well as a backup tight end for the

Denver Broncos

in recent seasons.

He caught two passes for 52 yards in Week 1 but only caught three more passes over the rest of the season.

The Texans are likely to have an offensive similar to the 49ers, so it's possible Beck could fill a role similar to

Kyle Juszczyk

, which would likely mean more playing time.

This move should have little impact on who the Texans receiving tight end will be in 2023.

Brevin Jordan

and

Teagan Quitoriano

remain under contract.

Jordan Akins

is a free agent who could re-sign, or they could look elsewhere for a tight end.

The Broncos still have

Greg Dulcich

and

Albert Okwuegbunam

at tight end after the Beck loss, with

Eric Saubert

and

Eric Tomlinson

also hitting free agency.

New head coach Sean Payton liked using multiple tight ends in New Orleans, so chances are at least one more player will get added to the Denver's roster. Dulcich shined as a rookie, but the new coaching staff could change how their tight ends are used.
---
The Smith addition complicates the Falcons' tight end room while opening things up for Hunter Henry in New England.
Smith is reunited with Arthur Smith, who coached him with the

Tennessee Titans

.

He could take some of

Parker Hesse

's role in the offense as a run blocke while also being able to be used as a receiver.

He will likely take roster spots from

MyCole Pruitt

and/or

Anthony Firkser

,

who are both free agents.

The Falcons' insistence on using Hesse in rushing situations limited

Kyle Pitts

' snaps

. Pitts only played 80% of Atlanta's offensive snaps once in his last eight healthy games.

The Smith addition makes it less likely Pitts will consistently reach over 80% of Atlanta's offensive snaps without a change in offensive philosophy.

Pitts' 2.02 yards per route run over the last two seasons ranks seventh among tight ends.

Pitts should still be one of the highest-drafted fantasy tight ends due to talent alone, but this will make it harder for him to reach TE1 status.

Hunter Henry

and Smith were forced to share playing time when both players were healthy in New England. This should allow Henry to consistently play close to 100% of snaps.

Henry was on the field for all but one offensive snap in the three games Smith was inactive in 2022.

He was TE22 last season after finishing at TE10 in 2021. This pushes Henry closer to being a top-12 fantasy tight end again.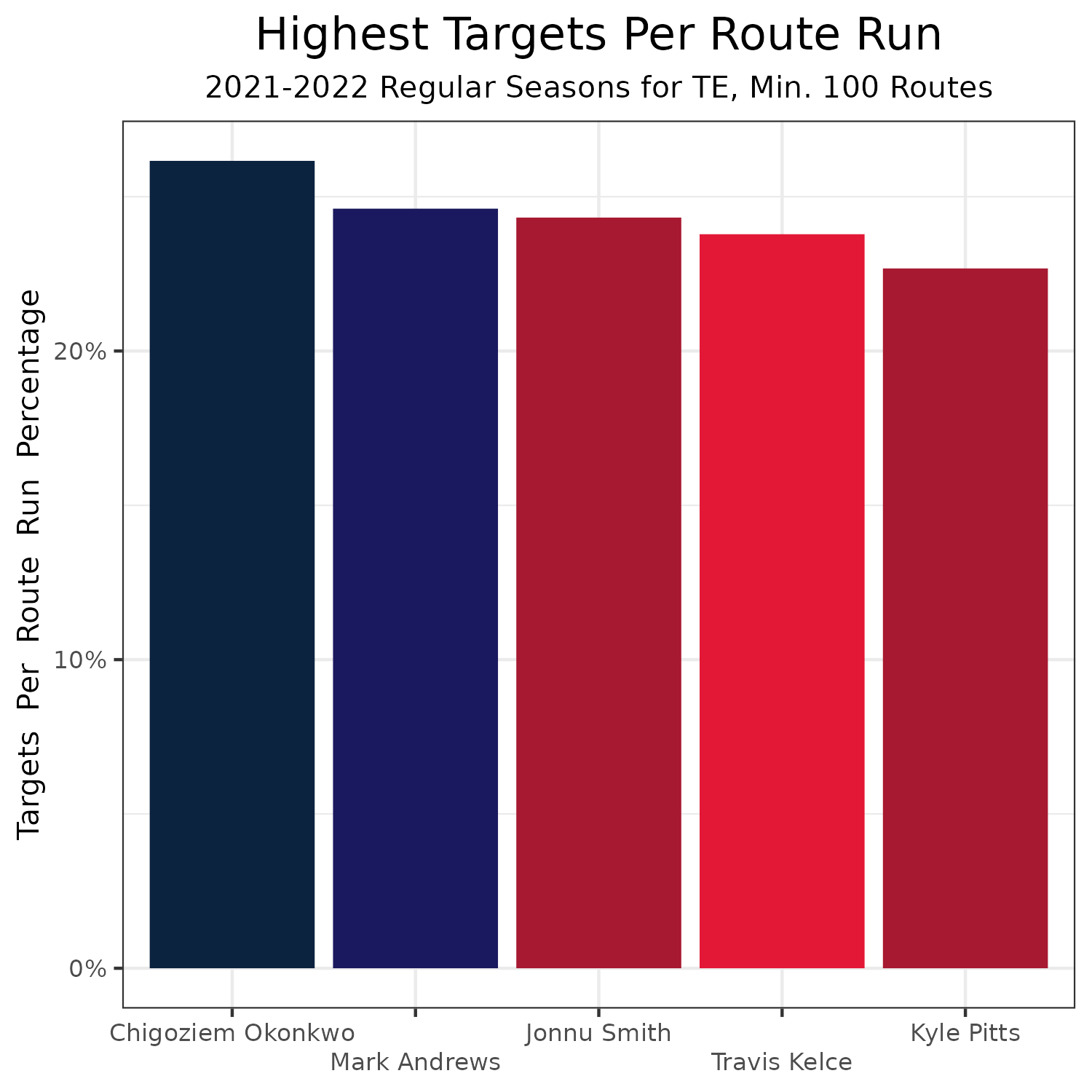 ---
Reynolds is the highest-graded Lions running back over the last two seasons with a 76.6 PFF grade.
Reynolds put together two great performances near the end of 2021 while the Lions dealt with injuries at running back. He gained 195 yards on 37 carries over those two games.

This was enough for him to open the season as the Lions' third back in 2022, but a ribs injury cost him most of the season.

Both

Jamaal Williams

and

Justin Jackson

are unrestricted free agents, placing Reynolds second on the depth chart behind

D'Andre Swift

at the moment.

Chances are Reynolds will fall back to third on the depth chart, but he will be a name to remember off the waiver wire if Swift or another Lions back suffers an injury during the season.




---
Stick was drafted by the Chargers in 2019 and has taken only two offensive snaps.
Those snaps occurred in 2020. Stick has consistently been a healthy inactive in recent seasons behind both

Justin Herbert

and

Chase Daniel

.

Daniel is also hitting free agency and is 36 years old. There is a chance Stick might finally reach second on the Chargers' depth chart.

This is only meaningful if Herbert gets injured. All of the Chargers' skill players will see a drop-off in fantasy production if that happens. It's a complete unknown how big the drop-off will be with how untested Stick has been.
---
Long was part of the trade that sent Jalen Ramsey to the Miami Dolphins.
Long was a third-round pick out of Boston College in 2021.

He spent the 2022 season third on the Dolphins' depth chart, behind

Durham Smythe

and

Mike Gesicki

. That was an upgrade from his rookie season when he was fourth, behind Smythe, Gesicki and

Adam Shaheen

.

This has led to only 184 career offensive snaps for Long. His only career reception occurred in 2021.

He joins

Tyler Higbee

and

Brycen Hopkins

on the Rams' tight end depth chart. Los Angeles still needs to clear some salary cap space, so it's possible Higbee could be a cap casualty.

Long will have fantasy value only if Higbee is out of Los Angeles. Long would still need to clearly beat Hopkins on the depth chart to potentially have fantasy value.

Higbee has achieved a top-eight fantasy season in two of the past four years and at worst reached TE17. Anyone who wins the Rams' starting job should have at least some fantasy value.

The Dolphins released

Cethan Carter

a week ago and are unlikely to re-sign Gesicki, leaving them with only Smythe and

Tanner Conner

in their tight end room. They will definitely add one tight end to the mix, and it's possible that player could be the starter.
---
PFF's Big Board offers three-year player grades, combine measurables, position rankings, and in-depth player analysis.
---
Woods joins a Texans receiving group that could look very different in 2023.
The Texans dealt with injuries late last season to both

Brandin Cooks

and

Nico Collins

. This left them with veterans

Chris Moore

,

Phillip Dorsett

 and waiver addition

Amari Rodgers

.

2022 second-round pick

John Metchie III

will also upgrade the Texans' receiving room after missing all of his rookie season while he battled leukemia.

Woods is at least temporarily reunited with former teammate

Brandin Cooks

,

as the two played together in 2018 and 2019 with the Rams, but Cooks has also been the subject of

trade rumors

. Woods' best two seasons came with Cooks as his teammate.

This move shouldn't stop the Texans from considering a wide receiver in the draft. Our latest

mock draft

has Houston taking a wide receiver with the 12th overall pick.

Woods is three years removed from his last 1,000-yard season and has never scored more than six touchdowns in a game. At best, he will be a wide receiver who rarely leaves the field and is a dependable option for a rookie quarterback. In that case, he could occasionally be a fantasy starter.

He could also slip to fourth on the depth chart at some point in the season, especially if Metchie can live up to the hype.
---
Moore was part of a package including two first-round picks and two second-round picks from the Carolina Panthers to the Bears for the first overall pick in the 2023 NFL Draft.
The Bears had seven different wide receivers play at least 150 offensive snaps last season, but no one recorded more than 650. None of the Bears receivers finished with a PFF overall grade above 70.0.

Moore has achieved a receiving grade above 70.0 and at least 750 snaps in all five years of his NFL career.

Justin Fields

is the biggest winner of the trade. Fields was QB6 last season, entirely because of his rushing production. Several young wide receivers have taken a step forward in recent years with a legitimate No. 1 wide receiver, and Fields now has his.

Moore has consistently finished between WR16 and WR25 over the past four seasons.

This will remain Moore's median ranking heading into fantasy drafts. He will be more of a high-risk, high-reward player compared to recent seasons.

Fields' 52.5% accuracy percentage was the lowest among quarterbacks who have been assured a starting job in 2023. If that stays the same, Moore could have his worst season. If Fields starts living up to his potential as a passer, Moore could have this best.

Moore will be joined by

Darnell Mooney

and

Chase Claypool

in the Bears' starting lineup, with

Equanimeous St. Brown

and

Velus Jones Jr.

as the top backups.

The move leaves the Panthers very thin at receiver. No player currently on their roster had more than 30 receptions last season. 2021 second-round pick Terrace Marshall Jr. has the most potential on the team. Either he, a free-agent addition or a rookie will be a high-upside late-round pick.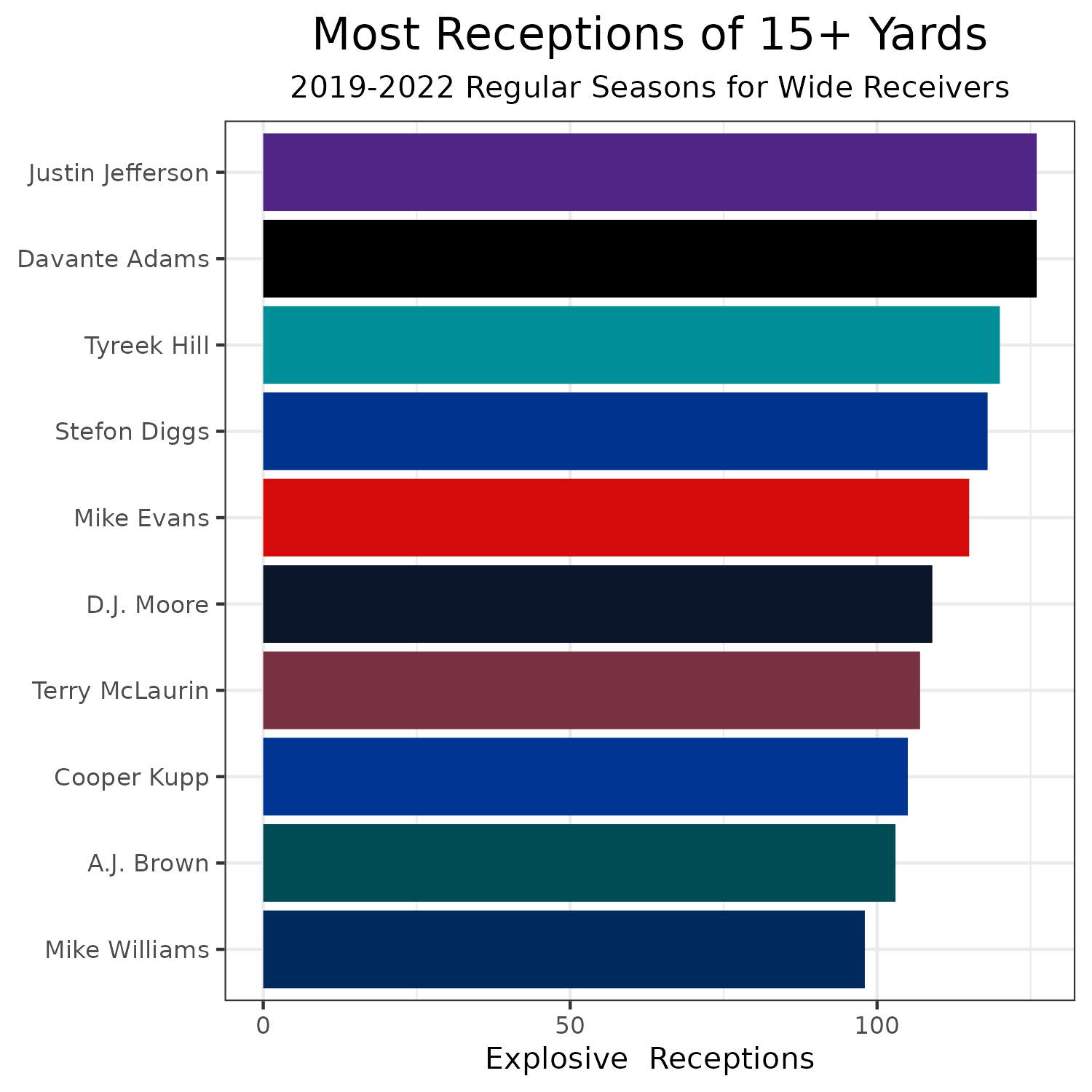 ---
Carr instantly becomes the top quarterback in the NFC South and will be the Saints' starter based on his salary.
Andy Dalton

was the Saints' starter in 2021 and earned the better PFF grade between him and Carr last season. Carr recorded five more big-time throws compared to Dalton, but also nine more turnover-worthy throws.

Carr's average depth of target was 1.3 yards further down the field than Dalton's.

Chris Olave

could benefit among the Saints receivers. He was the team's only wide receiver last season with more than 60 receptions and an average depth of target above 15 yards.

Carr spent the past five seasons between QB13-QB18. He's a low-risk fantasy backup. 

His ranking and ADP will likely be lower than this in favor of riskier players who have higher shots at either a top-10 season or a season outside the top 20.

The Saints still have

Taysom Hill

,

who can take a few snaps at quarterback each game, which also lowers Carr's upside.

Jameis Winston

will likely need to take a pay cut to be the Saints' backup. Dalton returning is also an option, but he is a free agent.

Jake Luton

spent most of the 2022 season on the Saints' practice squad and would be the lowest-cost option.