NFL Week 8 kicked off with two blowouts and several close division rivals.
There was plenty of action on the field, including huge games out of Justin Fields, Darrell Henderson and Deebo Samuel. However, the biggest headline could be the news that Calvin Ridley is stepping away from football at this time to focus on his mental health.
PFF's fantasy football recap focuses on player usage and stats, breaking down all the vital information you need to achieve fantasy success in 2021.
Click here for more PFF tools:
Rankings & Projections | WR/CB Matchup Chart | NFL & NCAA Betting Dashboards | NFL Player Props tool | NFL & NCAA Power Rankings
---
Table Notes
Snaps include plays called back due to penalties like offensive holding or defensive pass interference. The other three stats have these plays removed.

Targets may differ from official NFL sources. The most likely discrepancy would be from a clear thrown away pass, where the NFL may give the target to the nearest receiver, while this data will not.

Carries are only on designed plays. Quarterback scrambles won't count for the total number of carries in the game.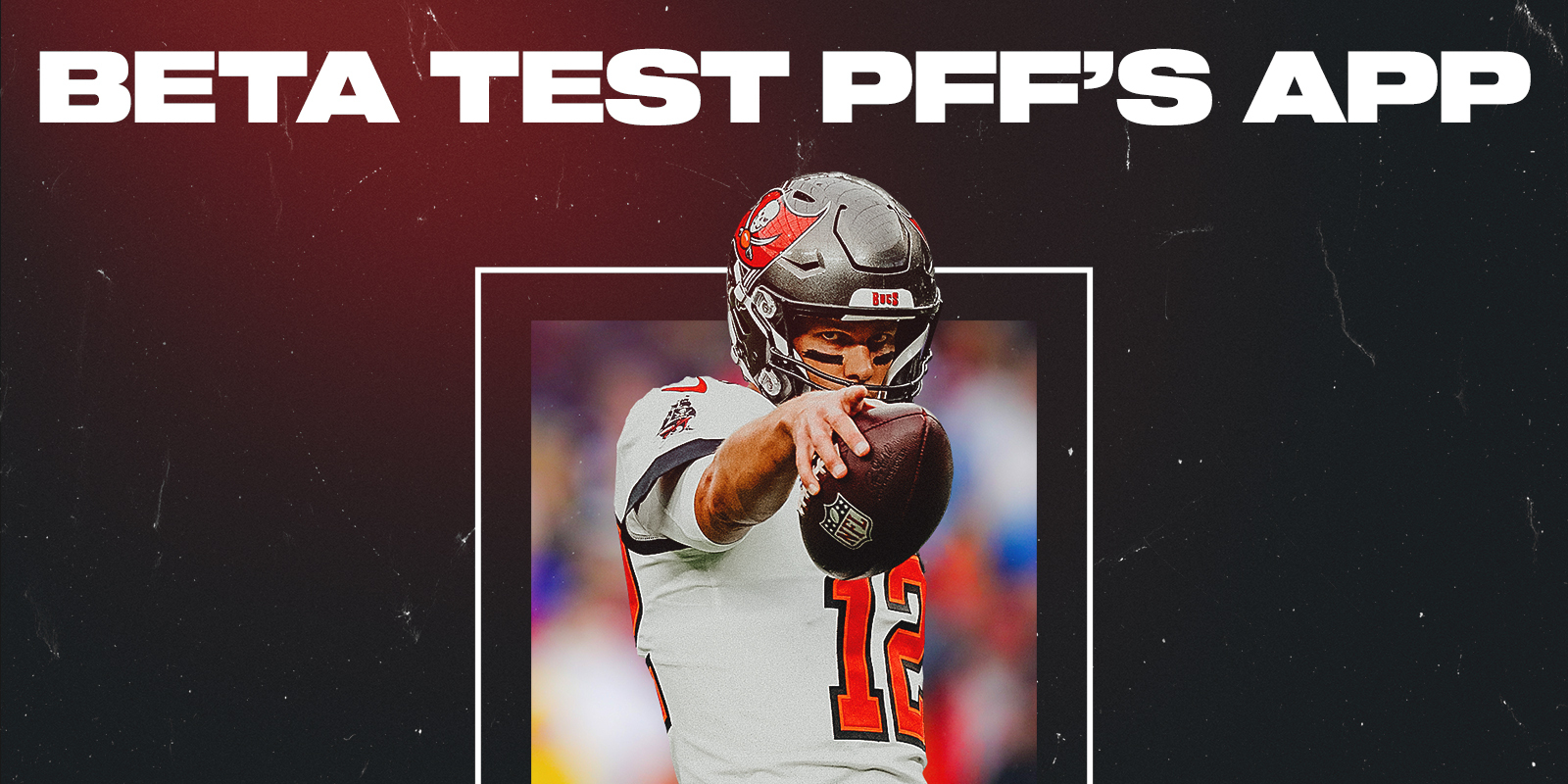 PIT @ CLV | CAR @ ATL | MIA @ BUF | SF @ CHI | TEN @ IND | CIN @ NYJ |
PHI @ DET | LAR @ HOU | JAX @ SEA | NE @ LAC | TB @ NO|
WFT @ DEN | DAL @ MIN
---
Michael Carter

: 15 carries, 77 yards, 1 TD, 9 receptions, 95 receiving yards (37.1% threat rate)

Joe Mixon

: 14 carries, 33 yards, 1 TD, 4 receptions, 58 receiving yards, 1 receiving TD (2 for 2 on contested targets)
Start Michael Carter: The rookie running back took over as the Jets main running back on early downs in Week 2 and become the main guy on third downs today. Carter put together the best game of his career with the increased role. It wouldn't be surprising if he ranks among the top-10 running backs in snaps over the second half of the season. The Jets offense might not be as efficient as it was today going forward, but the volume alone is enough to put him in starting lineups.
It is worth noting that Mike White likes to throw to his running backs, which was also true last week. Once Zach Wilson returns to the lineup, Carter will see fewer targets.
Sell high on Tee Higgins: The second-year receiver made some highlight-worthy catches, resulting in 97 yards off of four catches. The main reason to be concerned about Higgins is the schedule. Cincinnati has the worst schedule for wide receivers the rest of the season. They also have one of the worst schedules for quarterbacks, so anyone in this Bengals pass game should be considered a sell-high candidate.
Monitor Elijah Moore: The rookie receiver put together his best numbers as a pro, catching all six passes thrown his way for 67 yards. He continued to split snaps with Keelan Cole. Denzel Mims has been Corey Davis' backup all season and took the majority of snaps in place of an injured Davis rather than Moore seeing an increased role. If Moore could start seeing the majority of snaps over Cole, he could get back on the fantasy radar. Until then, he can be left on the waiver wire.
---
Monitor the T.Y. Hilton injury: The Colts veteran receiver returned to action for a second time this season. They only used him in three wide receiver sets. They even took him out of some three receiver sets in favor of Ashton Dulin, but mostly on run plays. He was only playing in three receiver sets at the end of last year, but was rarely taken out of that formation.
He stayed on the turf after a play in the fourth quarter and didn't return to the game. If Hilton can get healthy, he should put up decent numbers in the right matchup even without work in two receiver sets.
Drop Marlon Mack: Mack was worth holding onto in case he was traded. Indianapolis dropped their fourth running back Jordan Wilkins earlier in the week, which made it much less likely Mack would be moved. He only played one snap. He could have some value if Jonathan Taylor were to get hurt but would be sharing the backfield with Nyheim Hines in that case.
Don't add Geoff Swaim: The Titans tight end caught four passes for 23 yards and a touchdown, which is more fantasy production than his last four weeks combined. He's been one of the two early down tight ends for Tennessee all season, with his primary job being a run blocker. Even when they pass on early downs, he's asked to block a third of the time. Swaim happened to see more targets this week, but he's rarely in for third downs. Any tight end who isn't consistently playing third downs isn't worth having on your fantasy roster.
---
Najee Harris

: 26 carries, 91 yards, 1 TD, (6 first downs); 3 receptions, 29 receiving yards

Diontae Johnson

: 6 receptions, 98 yards (38.2% threat rate)
D'Ernest Johnson remains a borderline starter: Johnson was a fantasy football star last week when Nick Chubb and Kareem Hunt were out. Chubb returned to action this week, but Johnson played a Hunt-like role, running for a touchdown and generating three targets. The big difference is Hunt typically plays a lot in the fourth quarter, yet Chubb took 80% of the fourth-quarter snaps today. In games Cleveland is winning, Johnson should see that fourth-quarter work.
Monitor the Steelers wide receivers: The Steelers wide receiver room has evolved since JuJu Smith-Schuster's season-ending injury. Initially, Ray-Ray McCloud III took over as the third wide receiver, but Pittsburgh opted for James Washington today. This led to more playing time but only one target. Chase Claypool recorded a career-high in snap percentage, and it was only his second game over 90%. He is also playing more snaps in the slot, which could lead to some favorable matchups in future weeks. Washington can get picked up in deeper leagues, while Claypool could have some better games ahead.
Start Jarvis Landry: Landry returned to the Browns in Week 7 in a limited capacity after missing the previous four weeks of action. He was back to his old self today, playing the vast majority of snaps and seeing over 30% of the targets. He dropped two passes, which is unlikely to be a consistent problem. He has a high enough floor that he should be in fantasy lineups each week.
---
Chuba Hubbard

: 24 carries, 82 yards, 1 TD, (61 yards after contact), 1 reception, 9 receiving yards

Cordarrelle Patterson

: 9 carries, 35 yards, (42 yards after contact), 5 receptions, 37 receiving yards, 1 TD
Don't spend a lot of FAB on a Falcons wide receiver: Calvin Ridley was a surprise inactive for the second time this season due to personal reasons. He announced during the game that he was stepping away from football at this time to focus on his mental health.
The Falcons are using several players in place of the fourth-year receiver —  Hayden Hurst is the rare backup tight end who runs a route on the majority of pass plays, and the team also uses plenty of plays with two running backs. The move will likely mean Mike Davis and Hayden Hurst will continue to be involved in the offense.
Tajae Sharpe is taking over as the starter opposite Russell Gage and has put up between 50 and 60 yards each time Ridley has been out. He is an OK floor but not much upside.
Second-guess starting Chuba Hubbard: Hubbard wasn't as involved in the offense as he has been in recent weeks until the fourth quarter. Part of the reason is a lack of success on the ground. He averaged 2.3 yards per carry last week and 3.4 today.
The Panthers recently added former Vikings Ameer Abdullah, who made this a legitimate three-man rotation. Carolina had a lead in the fourth quarter and handed the ball off to Hubbard repeatedly to close out the game. He scored his touchdown with six minutes left in the game.
Christian McCaffrey is on track to play next week, which could leave Hubbard as just a handcuff option the rest of the season.
Monitor the Sam Darnold injury: Darnold spent most of the day playing similarly to earlier in the season, even though the raw stats didn't show it. He suffered a concussion after a brutal hit in the fourth quarter.  Carolina has a tough matchup against the Patriots next week, and it could be tougher for all of their skill players if Darnold isn't able to play.
---
Cole Beasley

: 10 receptions, 110 yards (4 explosive plays of 15-plus yards)

Stefon Diggs

: 5 receptions, 40 yards, 1 TD (5.6 aDOT)
Buy low on Jaylen Waddle: The Dolphins targeted their rookie receiver on 25% of pass plays, but most of the passes were uncatchable. This was always going to be a difficult matchup for Miami, and the passes should be more accurate going forward. His threat rate was especially positive, as wide receiver DeVante Parker returned after missing the last three weeks. Parker had a solid day, with eight receptions and 85 yards. It was good to see both can maintain a high target share.
Bench Myles Gaskin in bad matchups: Gaskin has been a disappointment this season, but there was reason for optimism after Malcolm Brown landed on injured reserve. Unfortunately, Gaskin didn't see an increased role. Salvon Ahmed received seven carries for the third straight week, while Patrick Laird took away a few pass routes. He can still feature in starting lineups some weeks because he should see over 50% of offensive snaps each week, but he will remain inconsistent.
Gabriel Davis is temporarily trending up: Dawson Knox missed this game with a fractured hand and will likely miss at least one more game. The Bills used 10 personnel a lot more than recent weeks, using it 40% of the time in the first half before moving away from it in the second half, which meant an increased role out of Davis. He caught four passes for 29 yards and a touchdown and has a chance to put up even bigger numbers as long as Knox is out.
---
Add Brandon AIyuk: The second-year receiver has been one of the biggest disappointments of the fantasy football season, but he's trending in the right direction. His playing time has slowly been on the rise, and this is the second time this season that his role was similar to last season. He recorded season highs in targets (7) and receiving yards (45) and is available in over half of ESPN leagues. He has more upside than other players who could be on your bench.
Start Elijah Mitchell: Mitchell remains the 49ers' clear early-down back. He played 36-of-39 snaps on first or second downs outside of two-minute drills. He was constantly running the ball when on the field and took advantage of a favorable matchup. He was only in starting lineups in half of ESPN leagues, but he will likely be in more starting lineups going forward.
Add Justin Fields: The Bears' rookie quarterback continues to trend up from a fantasy football perspective. He threw for a touchdown for the third time in four weeks, and his last two games were his best two in terms of total completed passes. Most promising today was his 103 yards and a rushing touchdown on 10 carries. This is the kind of rushing performance fantasy managers were hoping for coming into the season. Ideally, his passing continues to improve.
---
Boston Scott

: 12 carries, 60 yards, 2 TD (41.7% first down or touchdown rate)

Jordan Howard

: 12 carries, 57 yards, 2 TD (3.7 yards after contact per carry)
Drop Kenneth Gainwell: The Eagles didn't have Miles Sanders, but instead of Gainwell moving up the depth chart, he moved down.
Boston Scott and Jordan Howard split the majority of the workload. Gainwell only played six of a possible 51 snaps with the starters, and he played all 14 snaps when the Eagles put in backups in the fourth quarter. He should continue to see a few snaps each week, but it seems unlikely he has a large role this season.
It's worth noting the blowout impacted the snap counts of all skill players in this game, so there is no reason to be concerned about any of the usual star players' snaps.
Monitor the Jalen Reagor injury: Reagor suffered an ankle injury in the first quarter, and he was carted to the locker room and didn't return. This led to a slight increase in snaps for Quez Watkins, while Greg Ward returned to the slot. The Eagles dominated on the ground all day, so these changes didn't matter for this game. If Reagor misses extended time, it should lead to increased targets for Watkins.
Buy low on D'Andre Swift: Swift put together a disappointing 27 rushing yards on 12 carries and five catches for 24 yards. It was particularly noteworthy because Jamaal Williams missed this game with an injury. Swift played 42-of-44 snaps through the first three quarters. The Lions don't necessarily have the easiest schedule going forward for running backs, but he should still see enough volume each week to be among the top fantasy running backs, regardless of Williams' health.
---
Darrell Henderson

: 14 carries, 90 yards, 1 TD, (4 explosive runs); 1 reception, 3 receiving yards, 1 receiving TD

Cooper Kupp

: 7 receptions, 115 yards, 1 TD (3.71 YPRR)
Continue to avoid the Texans running backs: Houston traded Mark Ingram II to the Saints earlier in the week, which seemed like it could lead to some clarity at the position in Houston.
Phillip Lindsay and David Johnson saw a slight increase in snaps on early downs, but Scottie Phillips also got involved. And the playing time Phillips gained on early downs, he lost on third downs. Rex Burkhead took more snaps on third downs and two-minute drills, leaving this as a four-man rotation where no one can be trusted. In the fourth quarter, Houston stuck with Burkhead and Phillips, which is why the snap counts are skewed in their favor. 
Add Van Jefferson: The Rams announced earlier in the week that they would part ways with DeSean Jackson, which is good news for Jefferson's fantasy value. He caught three passes on six targets for 88 yards and should continue to have good games. He played 46-of-57 snaps through three quarters, with Bennett Skowronek taking the snaps when Jefferson was off the field. Los Angeles only used backups in the fourth quarter, which allowed Jefferson to catch up with the starters.
Jefferson will be a high-risk/high-reward player, but he could be a regular fantasy starter if either of the other wide receivers gets injured. 
Don't worry about Darrell Henderson: There is no reason to be concerned about the Rams' backup running backs seeing as many carries as Henderson. He played 34 of a possible 42 snaps in the first half, only coming out for a series. He took the first two drives of the third quarter, and then came out of the game before the rest of the starting offensive players. The Rams ran a lot to finish the game, giving the backups plenty of carries. In games that are closer than 31-0, chances are Henderson will play more fourth-quarter snaps.
---
Monitor the James Robinson injury: Robinson left the game after just eight snaps with an ankle injury and didn't return. Carlos Hyde took the vast majority of snaps during the absence. That didn't lead to much fantasy value out of Hyde, but the game script wasn't doing him any favors. If Robinson misses any time, Hyde will be the biggest waiver wire target of the week. If he's out for the year and you're a team in need of a running back, he could be someone to spend a significant amount of FAB on.
Add Rashaad Penny: Penny was completely ineffective running the ball, averaging 1.0 yards per carry. The important thing is he ran the ball seven times, which was nearly as much as Alex Collins. It's unclear if or when Chris Carson will return to the Seahawks. The situation among the starters is fluid, so Collins or Penny could eventually get a large majority of early-down snaps if either plays well enough. It's worth having them on the roster because either one could be a clear fantasy starter once the fantasy playoffs hit.
Add Dan Arnold: Arnold has been a waiver wire target ever since he arrived in Jacksonville. He's been the clear receiving tight end option for a team that needs to throw a lot and likes throwing to its tight end. The former Panther led the team in receiving yards at 68 after catching a team-high eight targets. He can be a top-10 fantasy tight end over the rest of the season if the Jaguars can make it to the red zone more often.
---
Damien Harris

: 23 carries, 80 yards, 1 TD (3 avoided tackles)

Austin Ekeler

: 11 carries, 64 yards, 1 TD, (4.4 yards after contact per carry), 6 receptions, 60 receiving yards
Monitor the Patriots tight ends: Hunter Henry seemed to have a clear hold on the receiving role among New England tight ends. That changed last week when Jonnu Smith had five targets on eight routes before leaving the game with injury. This week Henry still had the third-down duties, but Smith ran nearly as many routes than Henry on first and second downs. Smith had more catches with two, but Henry had more yards with a 33-yard catch. This evolved role makes Henry a borderline fantasy starter instead of a weekly must-start.
Avoid the Chargers backup running backs: Austin Ekeler missed a few days of practice this week, which sparked significant discussion to which of his backups should be on fantasy rosters. Typically backup running backs will either have either a clearly defined role or clearly defined pecking order. Instead, Los Angeles has changed which back sees the second-most carries and routes every few weeks in hopes of someone emerging.
Joshua Kelley had been the main backup the last two weeks, but he was a healthy inactive today. Justin Jackson was the primary backup until leaving with a quad injury. Then Larry Rountree III saw his most carries since Week 4. Next week this could all change again. It's fine stashing one or more of these backups in deeper leagues, but it would be no surprise if any one of the three leads the way if Ekeler were to miss a game.
Drop Jared Cook: The Charges tight end was held under 30 yards for the fifth time in six games. Los Angeles had more tight ends get involved on early downs, leading to less playing time for Cook. This had a small impact on his number of routes run. It's possible that Donald Parham starts to see a majority of offensive snaps in the next few weeks.
---
Chris Godwin

: 8 receptions, 140 yards, 1 TD (3 avoided tackles)

Alvin Kamara

: 19 carries, 61 yards, 1 TD, (53 yards after contact), 3 receptions, 15 receiving yards
Mark Ingram II has arrived in New Orleans: Ingram was traded to the Saints earlier in the week from the Texans. He instantly changed the Saints backfield by running the ball six times and catching two passes. Alvin Kamara had a season-low in terms of percentage of offensive snaps. He is still a must-start every week and should see 20-plus touches per game, but he's unlikely to see 30 touches in a game again like he did last week.
Monitor the Jameis Winston injury: Winston suffered a knee injury that took him out for the rest of the game. Trevor Siemian took over as the starter in this game, but if Winston were to miss significant time, then Taysom Hill would likely be the starter. He's currently missing games due to a concussion but will hopefully be back soon. If Hill is the starter, then he needs to be added to rosters. Hill was consistently a fantasy starter when he was the Saints starting quarterback last year due to his rushing production. His ability to run would make him a borderline starter again.
Buy low on Leonard Fournette: Fournette has been a top-10 fantasy running back this season prior to the week, but the combination of game script and opponent led to a bad game. The Buccaneers typically spend a lot of time leading, and they rarely face such a tough run defense. Fournette's role in the offense remained the same, and he should bounce back after the bye week.
Monitor the Rob Gronkowski injury: Gronkowski was questionable coming into the game. He was used for a few snaps but later was ruled out. Ideally he will be in better health after the bye week next week.
---
Melvin Gordon III

: 10 carries, 47 yards, 1 TD, (3.9 yards after contact per carry), 3 receptions, 15 receiving yards, 1 receiving TD

J.D. McKissic

: 3 carries, 10 yards, 8 receptions, 83 receiving yards (32.0% threat rate)
Noah Fant is trending down: Jerry Jeudy was the big name in Denver to return, but Albert Okwuegbunam also was brought back to the lineup. Fant had been seeing 90% or more of offensive snaps with Okwuegbunam out, but this week was his season-low in terms of percentage of offensive snaps. The backup tight end had more receiving production, which could lead to more of a split role in the future. If this continues, Fant would be only a borderline starting fantasy tight end.
Add Jaret Patterson: Antonio Gibson has consistently shown up on Washington's injury report this season, most recently with a shin injury that's lasted over a month. In recent weeks, that has meant an increased role for J.D. McKissic in the passing game. Today, Gibson's role decreased further as the rookie led the team in carries. Patterson had decent success, which could lead to this timeshare in the future. Patterson probably isn't worth starting as soon as Week 10 (after Washington's bye week), but if Gibson is ever inactive, both he and McKissic could be worth starting.
The return of Jerry Jeudy: Jeudy returned to the Broncos' starting lineup after missing the past six weeks. On the bright side, he and Denver's other receivers prevented any of the backups from seeing much time. They rotated in and out in two-wide receiver sets. Jeudy saw the fewest snaps in two-receiver sets, and the team ran the ball often when he was in. He was limited to four receptions on 39 yards. Every Broncos offensive skill player with double-digit snaps saw between three and four targets.
This role might not be the most optimal for fantasy production, but in most weeks, it should be good enough to keep Jeudy in fantasy starting lineups.
---
Monitor the Justin Jefferson injury: Jefferson limped off the field early in the third quarter and headed to the blue medical tent. He returned to the game but his playing time was more limited than usual. He caught only two passes for 21 yards.
The chances are that he will be good to go next week since he kept playing, but it's worth keeping an eye on nonetheless.
Buy low on Dalton Schultz: The Cowboys' tight end caught only two passes for 11 yards but was targeted seven times in the game. This was by far the most difficult game left on the Dallas tight ends' schedule. It should get easier from here, plus he has more chemistry with Dak Prescott.
Sell high on Cedrick Wilson: Wilson was a star for the Cowboys in this game, catching a 73-yard pass while also throwing a 35-yarder. Michael Gallup was recently given the designation to return from the injured reserve and could very well be back next week. If that happens, Wilson will go back to the bench and probably only see a dozen snaps a game. There probably won't be much of a trade market for Wilson, but he's not someone who should be on your roster for much longer.