This fantasy reactions series has handled 240 games this season, and today 16 games will be added to the total. This week's edition will look a little different than previous weeks. 
For the NFL teams that make the playoffs or are in playoff contention, it will be business as usual — we'll dig into the position groups that may have looked a little different this week compared to past weeks, and what that could mean for upcoming playoff matchups.
For teams that don't make the playoffs, the focus will be on players who played well or could see a bigger opportunity during the 2021 season.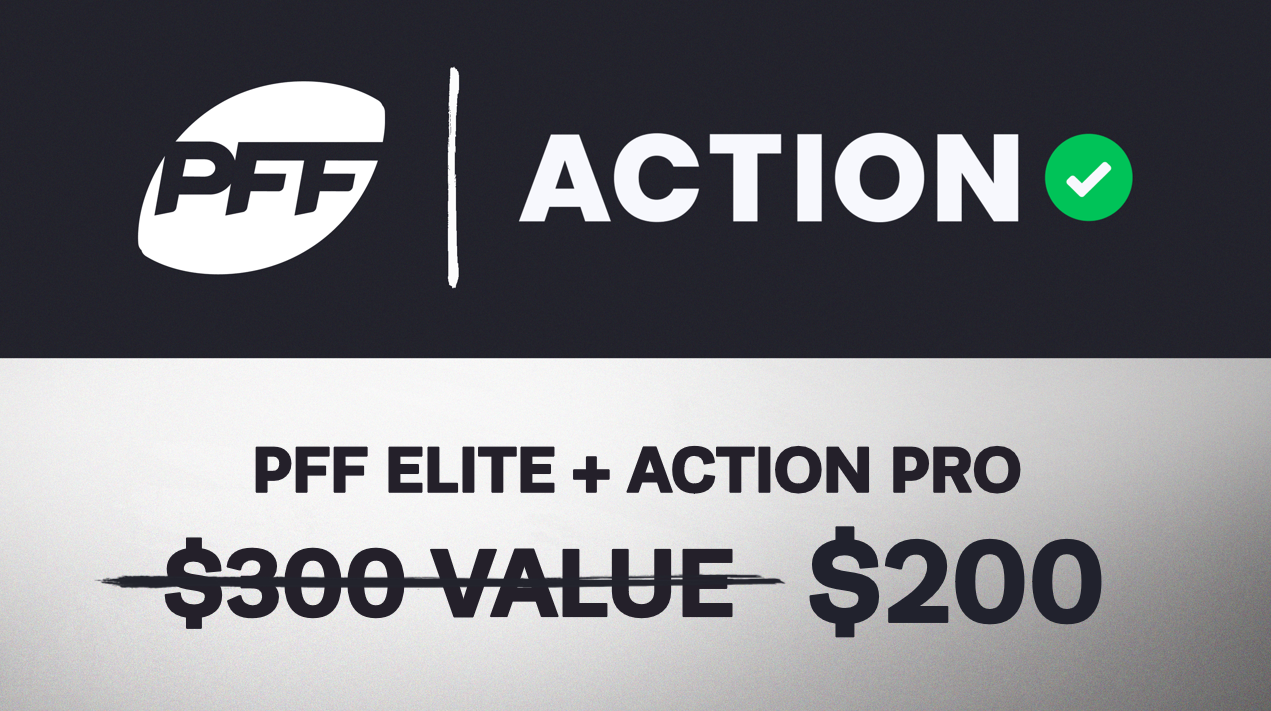 Winner: WR Isaiah McKenzie, Buffalo Bills
John Brown returned to the Bills starting lineup, and Cole Beasley didn't practice all week with a knee injury and was out. Brown took his starting outside wide receiver job back from Gabriel Davis, while McKenzie took over the slot role from Bealey. It was at least somewhat surprising that Davis didn't play in the slot, as he played there significantly early in the season.
McKenzie scored three consecutive touchdowns in the second quarter — two receptions and a punt return. McKenzie caught six of nine passes for 65 yards. The Bills put in their backups in the second half, leading to Davis seeing significant time. He caught two of five passes for 107 yards and a touchdown. McKenzie has the potential to have a big game again next week, but only if Beasley is out again. 
Both Stefon Diggs and Brown looked great, with 76 and 72 yards, respectively, despite both receivers playing less than half of the offensive snaps.
Dynasty Watch: RB Myles Gaskin, Miami Dolphins
The Dolphins used a two-person backfield with Gaskin and Salvon Ahmed. Gaskin played 55.4% of the early-down snaps and 73.3% of the third-down snaps. Gaskin took all five snaps when the Dolphins were within four yards of scoring. 
Ahmed was the better rusher on the day with 29 yards on six carries, compared to 20 yards on seven carries for Gaskin. Both scored a touchdown. Gaskin differentiated himself in the pass game, where he caught four of five passes for 57 yards. If the Dolphins keep this backfield for the 2021 season, Gaskin could be hard to trust because Ahmed should still see significant time. The situation could get even more complicated if Miami brings in another option.
Winner: RB J.K. Dobbins, Baltimore Ravens
The Ravens dominated this game in all facets, but their run game was most impressive. Dobbins led the way with 160 yards on 13 carries and two touchdowns. The Ravens put in their backups late in the third quarter. 
Mark Ingram II played 17 snaps today after spending recent weeks as a healthy inactive. Thirteen of those 17 snaps came with the backups. During the playoffs, this will be largely a two-man backfield with Ingram either on the bench or inactive.
Injury Replacement: WR Devin Duvernay, Baltimore Ravens
Willie Snead IV wasn't practicing all week with an ankle injury suffered early in the Ravens' last game. Duvernay took over as the Ravens' slot receiver as he has throughout the season whenever Snead has been out. Duvernay had one impressive run for 22 yards, but didn't catch his only target. If Snead misses playoff time, this mostly leads to a higher target share for the Ravens' bigger-name receivers.
Injury: WR Tee Higgins, Cincinnati Bengals
Higgins lasted only three snaps before injuring his left hamstring and missing the rest of the game. Longtime Bengal Alex Erickson took over after playing in the slot for an injured Tyler Boyd last week. The Bengals only had six completed passes on 21 attempts during the game without Higgins on the field. Hopefully Higgins' injury isn't serious. 
Returning From Injury: RB Ronald Jones, Tampa Bay Buccaneers
Jones missed the last two games due to a pinky injury and then the Covid-19 list. LeSean McCoy popped up on the injury report Saturday as questionable for an unknown non-injury related reason and ultimately was inactive. This led to Jones and Leonard Fournette sharing the backfield.
Jones played 59.7% of early-down snaps, with Fournette getting most of the other early-down snaps as well as a majority of third-down snaps. Jones had a fine game with 78 yards on 12 carries and a touchdown. It's unclear why McCoy missed the game, but if McCoy is ready to play next week, expect Fournette to see even fewer snaps. McCoy returning shouldn't impact Jones.
Injury: WR Mike Evans, Tampa Bay Buccaneers
Evans set the NFL record for most consecutive 1,000-yard receiving seasons to start a career with seven. He left the game with a left knee injury short after accomplishing that feat and didn't return.
Evans' injury allowed Antonio Brown to play in almost all of the two-wide-receiver sets after almost never playing in them. Brown had his best game as a Buccaneer, catching 11 of 14 passes for 138 yards and two touchdowns. Chris Godwin made several big plays with 133 yards on five catches and another two touchdowns. Both Scotty Miller and Tyler Johnson split the snaps Evans would have seen in three-wide receiver sets, and each had a catch. If Evans misses more time, expect a similar snap breakdown.
Dynast Watch: RB Ito Smith, Atlanta Falcons
Smith was the main back for Atlanta to start the game, but he was phased out of the offense as Brian Hill was the hot hand. Hill ran for 94 yards on nine carries and added 42 yards in the air off of three catches. Todd Gurley II remained the third-down back and was also given nine carries, but they only went for 18 yards. None of this was a good sign for Smith heading into 2021. Expect the backfield to see a complete makeover this offseason.
Winner: WR Sterling Shepard, New York Giants
Shepard is getting hot just at the right time for the Giants. He caught eight of 10 passes thrown his way for 112 yards and a touchdown. It was his first 100-yard game of the season and second straight scoring a touchdown.
Dante Pettis continued his career resurgence as the Giants' third wide receiver in passing situations. He only received two targets, but he caught both for 43 yards and a touchdown. If the Giants make the playoffs, either one could have some upside against a Buccaneers defense that has given up a lot of yards to wide receivers recently.
Dynasty Watch: RB Tony Pollard, Dallas Cowboys
Pollard continued to take a high percentage of the Cowboys' offensive snaps with a 41.0% snap share. He ran for 15 yards on five carries and caught three passes for 18 yards. Ezekiel Elliott was held to 42 yards on 14 carries with a touchdown. 
The Cowboys offense should be much better next season with their quarterback and offensive line back. Even with the improved offense, Elliott shouldn't be a first-round pick in redraft leagues with how much playing time Pollard has taken throughout the season.
Winner: WR Marvin Jones Jr., Detroit Lions
Jones led the Lions offense with eight catches on 11 targets for 180 yards and two touchdowns. The rest of the Lions only had 113 receiving yards combined. This is the third time Jones put up at least eight catches, 100 yards and a touchdown in the last five weeks. Jones is a free agent after the season and will likely find a new team.
Quintez Cephus is the one Lions receiver under contract for next season. He had the second-most snaps among the wide receivers and second-most receiving yards for Detroit. He caught two of three passes for 51 yards and a touchdown. The Lions' wide receiver room could look very different in 2021, with Cephus in position to play significant time depending on what happens.
Replacement: RB Alexander Mattison, Minnesota Vikings
Dalvin Cook missed this game after the death of his father. Thoughts are with Cook and his family. Mattison took over as the Vikings lead back and led Minnesota to victory. He ran the ball 21 times for 95 yards and a touchdown. He added three catches for 50 yards and another touchdown in the pass game. This was Mattison's best game of the season. Mattison will likely remain one of the best handcuffs in the league in 2021.
Trending Up: TE David Njoku, Cleveland Browns
Austin Hooper had been the clear top tight end for the Browns all season until today. Njoku ran more pass routes than Hooper for the first time all season in a game where both were healthy. Hooper typically runs significantly more pass routes than Njoku. There wasn't any particular personnel grouping or down where Njoku took the lead. The Browns rotated both in and out, with Njoku in more when they needed a receiving tight end.
Both tight ends saw five targets, with Njoku catching two for 13 yards. Hooper ended up with the Browns' only receiving touchdown while catching four passes for 37 yards. Depending on what fantasy games you play in the playoffs, Njoku could be a sneaky option.
Injury: WR Donovan Peoples-Jones, Cleveland Browns
Peoples-Jones left the game close to halftime with a concussion. He caught one of three passes thrown his way for 11 yards before leaving. KhaDarel Hodge took over in three-wide-receiver sets and caught both of his passes for 25 yards. Hodge would be the third receiver if Peoples-Jones misses next week.
Covid-19 Replacement: TE Vance McDonald, Pittsburgh Steelers
Eric Ebron landed on the Reserve/Covid-19 list earlier in the week, leading to McDonald playing an every-down role at tight end. McDonald caught five of six targets for 33 yards. He'll have the same role if Ebron needs to miss another week. The Steelers will be facing Cleveland again, which is a strong matchup for the Steelers tight ends — whoever plays will have upside.
Winner: WR Jakobi Meyers, New England Patriots
Meyers led the Patriots in targets (7), receptions (6), and receiving yards (68). The other four Patriots in the top five in receiving yards all caught touchdowns. Meyers didn't have a touchdown reception, but he did throw a 19-yard touchdown pass. Meyers has the most promising future of the Patriots receivers. His fantasy value in 2021 and beyond will heavily depend on what New England does at quarterback.
Dynasty Watch: Chris Hernon, New York Jets
Herndon was arguably the most disappointing potential breakout fantasy player of the 2020 season. He went through an eight-game stretch in the middle of the season with only four catches, despite playing in over half of the Jets offensive snaps in each of those games.
Herndon has been more involved in the offense in recent weeks. He caught seven of eight passes for 82 yards and a touchdown in the two games leading up to today. He saved his best game of the season for last, with seven catches on nine targets for 63 yards and a touchdown. Depending on what the Jets do at coach and quarterback next season, Herndon could be a high-upside late-round option again in 2021 despite the poor middle of the season.
Injury Replacement: RB Rashad Penny, Seattle Seahawks
Carlos Hyde missed this game with a non-Covid related illness. This allowed Penny to be the primary backup on early downs as well as the primary third-down back. Penny ran for 19 yards on six carries and wasn't targeted in the pass game. If Hyde is healthy for the wild card game, this will be a three-back committee with Hyde likely taking the third downs. Penny is the top back on Seattle's roster under contract for 2021.
Dynasty Watch: RB Jeff Wilson Jr., San Francisco 49ers
Wilson remained the lead back for the 49ers with Raheem Mostert out. Wilson posted 76 yards on 20 carries and a touchdown, while adding 12 yards in the pass game and another touchdown. Wilson played in 83.3% of the 49ers' offensive snaps, leaving very little time for Jerick McKinnon and Tevin Coleman. Both backups are free agents in 2021, and this game added more evidence that neither will be back next year.
Injury: WR Tim Patrick, Denver Broncos
Patrick left the game late in the first quarter with a foot injury and didn't return. His 12 snaps were still enough time to catch two of four passes thrown his way for 46 yards. He finished with the third-most receiving yards for Denver. 
The Broncos came into the game thin at wide receiver with K.J. Hamler inactive due to a concussion. Jerry Jeudy wasn't a huge factor for most of the game despite being the clear top receiving option, but that changed in the fourth quarter. Jeudy caught a 92-yard touchdown pass, giving him 140 receiving yards on five catches for the day. The Broncos wide receiver group should be interesting next year when all three of these players are healthy, as well as Courtland Sutton.
Dynasty Watch: WR Bryan Edwards, Las Vegas Raiders
Rookie Henry Ruggs III left the game in the third quarter with a concussion, allowing fellow rookie Edwards more playing time than usual. Edwards scored his first NFL touchdown earlier in the game and put up his best yardage total at 51. The Raiders wide receiver group will be one to watch in 2021, with two underperforming rookies, Nelson Agholor as a free agent and the potential return of Tyrell Williams. 
Returning From Injury: RB Cam Akers, Los Angeles Rams
Akers missed last week with an ankle injury and was a gametime decision coming into this one. Darrell Henderson landed on injured reserve with a high ankle sprain, and Malcolm Brown was limited in practice this week, so the Rams needed Akers.
Akers was ineffective in the run game with 34 yards on 21 carries. He also lost a fumble. On the bright side, he put together his best game as a receiver with 52 yards on four catches. That ended up leading the Rams in receiving yards. The Rams offense had trouble getting anything going, with half of their points in the game coming on defense. The other half came on field goals.
Covid-19 Replacement: WR Van Jefferson, Los Angeles Rams
Cooper Kupp landed on the reserve/Covid-19 list, leaving the Rams thin at wide receiver. Robert Woods primarily played in the slot, while Jefferson took over on the outside. Jefferson ended up leading the wide receiver group in targets (8) and yards (50). The three wide receivers, including Josh Reynolds, each had four catches. These receivers might be a group to avoid for the first round of the playoffs, but Jefferson is a player to watch in 2021.
Injury Replacement: WR Trent Sherfield, Arizona Cardinals
Christina Kirk missed this game after landing on the Covid-19 list, and Larry Fitzgerald was out with a groin injury. Sherfield took over for Fitzgerald in the slot, while KeeSean Johnson played out wide.
Sherfield was notable because he could take over in the slot next year if Fitzgerald chooses to retire. He also led the Cardinals wide receiver group in yards with 44 after catching four of six passes thrown his way. With Kyler Murray missing most of the game, the Cardinals offense failed to get much going.
Covid-19 Replacement: RB Ty Montgomery, New Orleans Saints
Alvin Kamara landed on Covid-19 list earlier in the week, and his backups Latavius Murray and Dwayne Washington were close contacts which kept them out of the game. Montgomery had played exclusively at wide receiver last week but moved to running back for the Saints today. He finished with 105 rushing yards on 18 attempts. Quarterback Taysom Hill was more involved in the run game than usual with 41 yards on seven carries and a touchdown.
At least one of the three backs will likely be available for the Saints' Wild Card matchup. If not, Montgomery will lead the way for New Orleans again.
Dynasty Watch: QB Teddy Bridgewater, Carolina Panthers
Bridgewater wasn't assured the starting job in Carolina after his play declined over the second half of the season. His chances of keeping the Panthers job became even less likely after the game today. He completed 13 of 23 passes for 176 yards and two interceptions. He was then benched for Phillip Walker. Walker didn't help the Panthers, completing only five of 14 passes for 95 yards and three interceptions. The Panthers' starter for 2021 probably isn't on the roster now.
Returning from Injury: RB Jamaal Williams, Green Bay Packers
Williams missed last week with a quad injury, which allowed A.J. Dillon to have a breakout performance. Williams returned to the lineup this week, rushing five times for 26 yards. This pushed Dillon back to third on the depth chart. Dillon carried the ball only once for three yards. Dillon has a bright future for the Packers in 2021, but as long as Williams and Aaron Jones are healthy, Dillon won't be a factor in the playoffs.
Injury: WR Darnell Mooney, Chicago Bears
The fifth-round rookie waited until the last week of the season to put up his best numbers. He had career highs in targets (13), receptions (11) and yards (93). Mooney suffered an ankle injury early in the fourth quarter, so he reached those numbers despite missing significant time in the game. Allen Robinson II is a free agent after this season, so Mooney could be the top Bears wide receiver in 2021. 
Javon Wims took over as the outside wide receiver after Mooney left the game. If Mooney misses time in the playoffs, Wims would be an every-down player.
Winner: RB Jonathan Taylor, Indianapolis Colts
Taylor was the Colts' offense while leading the team to a playoff berth. He ran 30 times for 253 yards and two touchdowns. The rest of the Colts had 20 yards on seven carries, and the team only put together 164 yards in the pass game. Taylor will be the focal point for the Colts offense throughout the playoffs. Taylor was already considered a late first-round pick in redrafts for 2021, but this could help push him to the middle of the round.
Dynasty Watch: WR Laviska Shenault Jr., Jacksonville Jaguars
Jacksonville didn't have its top running back or wide receiver. Shenault was able to be a bigger part of the Jaguars offense, tying for the team lead in targets with nine. He caught six of them for 68 yards and scored both Jaguars touchdowns. This was his first game with multiple touchdowns and the most receiving yards in a game for him since Week 5. Jacksonville is highly likely to have a new quarterback in 2021, which should increase the value of Shenault and the rest of the Jaguars receivers going forward.
Winner: RB Derrick Henry, Tennessee Titans
Henry led the way to victory with 250 yards on 34 carries and two touchdowns. This pushed Henry over 2,000 rushing yards on the season. This is the eighth time someone has hit that milestone and the first time since 2012. It shouldn't surprise anyone that the Titans leaned on Henry, and they will continue to do so throughout the playoffs. A.J. Brown at least deserves to be mentioned as well with 10 catches on 11 targets for 151 yards and a touchdown. It's not everyday you see a running back and wide receiver combine for over 400 yards.
Runner Up: WR Brandin Cooks, Houston Texans
Cooks just put together the best two-game stretch of his career. He caught 11 of 16 passes for 166 yards and two touchdowns this week after putting up 141 yards on seven catches with a touchdown last week. He made it clear he wants to be the top offensive weapon for the Texans next year both with his words and his play on the field.
Dynasty Watch: RB Darwin Thompson, Kansas City Chiefs
The Chiefs played backups everywhere, including at running back where they made Thompson the centerpiece of the offense for the day. Thompson ran 14 times for 45 yards and a touchdown. He also led Kansas City in targets (7), receptions (7), receiving yards (65) and scored a touchdown on a catch. The Chiefs mostly using backups in this game means nothing should be taken away from this game for their playoff push. Thompson did play well enough that he could factor in a little more either in the playoffs or in 2021.
Injury: RB Austin Ekeler, Los Angeles Chargers
Ekeler played over 60% of offensive snaps in the first half but didn't play in the second half due to a concussion. He wasn't very effective as a rusher with 18 yards on seven carries. He was having a better day as a receiver, catching six of seven passes thrown his way for 33 yards and a touchdown. His absence gave Justin Jackson some time to show he should be the primary backup in 2021. Jackson ran for 72 yards on nine carries. From Week 9 to last week, Jackson only had five carries after missing most of that time with injury. Ekeler will still be the lead back and heavily involved in the offense in 2021.
Returning From Injury: WR Terry McLaurin, Washington Football Team
McLaurin missed last week and didn't practice all this week because of a high ankle sprain, but despite not practicing, the star wide receiver played his usual amount of snaps in Week 17.
He tied for the lead in targets for Washington tonight, with eight. He caught seven of them for 40 yards and a touchdown. Ideally, he could have done more with his receptions, but it was still impressive that he was able to play as much as he did. It's safe to assume he will play in Washington's playoff game, and he will have an opportunity for a big game against the Buccaneers' defense.
Injury: WR Jalen Reagor, Philadelphia Eagles
The Eagles were down two of their top four wide receivers coming into the game, with Alshon Jeffery and DeSean Jackson both inactive. Reagor was added to the list of injuries when he left in the second quarter with a head injury and didn't return.
This left the team with Greg Ward and a number of younger backups. Ward caught one of the three passes thrown his way, and none of the players on the Eagles roster recorded more than 50 receiving yards. It was particularly interesting that Zach Ertz was held to 16 yards on three catches despite Dallas Goedert not playing.
Rookie John Hightower was heavily involved with the Eagles offense early in the season but received the sixth-most snaps tonight. This receiving group should get a makeover this offseason outside of Reagor.