PFF and Action Network are partnering up now through the 2021 NFL Draft to offer the best subscription bundle in football.
Subscribe to PFF's ELITE – Annual subscription using promo code ACTION to receive a year of ELITE subscription access AND one year (365 days) of Action Pro subscription access for just $199.99. This is a limited-time offer that is currently only made available now through the NFL draft (May 3, 2021). This offer also only applies to first-time ELITE – Annual subscribers.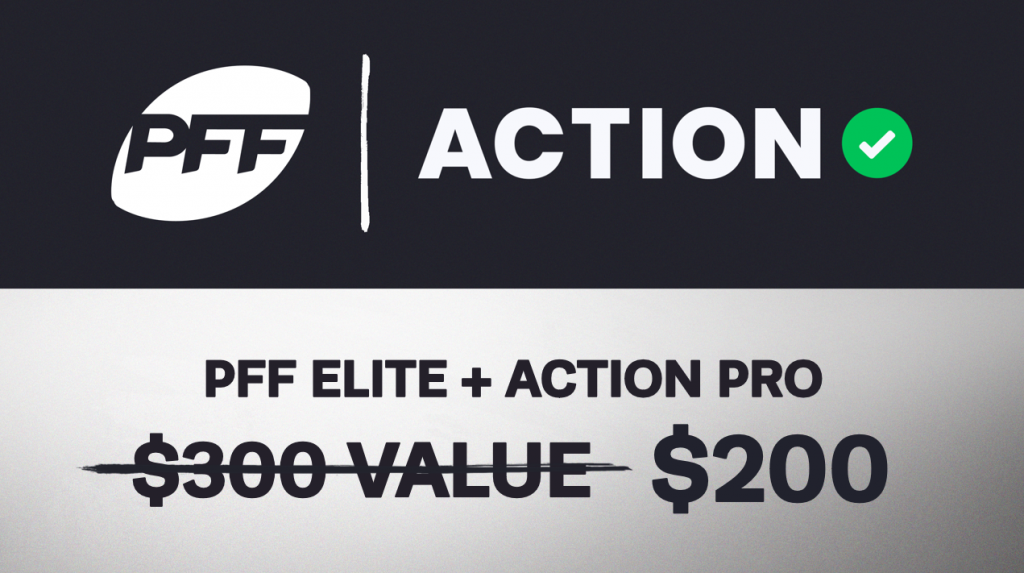 [Subscribe to PFF's ELITE – Annual subscription here now and enter promo code ACTION on checkout to take advantage of the offer.]
WHAT'S INCLUDED IN PFF'S ELITE ANNUAL SUBSCRIPTION?
ALL EDGE Content, Tools & Products – Yes, everything listed above is made available to ELITE subscribers. All. Of. It. We like to throw everything and the kitchen sink at our ELITE subscribers. 
Premium Stats 2.0 – And you thought NFL Player Grades for the most recent season were fun… All ELITE subscribers get access to Premium Stats 2.0, a stats database that includes PFF's advanced stats and player grades for every NFL player with at least one snap played since 2006. ELITE subscribers can also turn back the clocks and view AAF and XFL player grades and advanced stats. 
PFF NFL and NCAA Greenline – Using PFF's advanced data and player grades, the company has created an online dashboard (PFF Greenline) that provides a real-time look at NFL and NCAA games with PFF predictions for the spread, moneyline and over/under. All ELITE subscribers have access to PFF NFL and NCAA Greenline.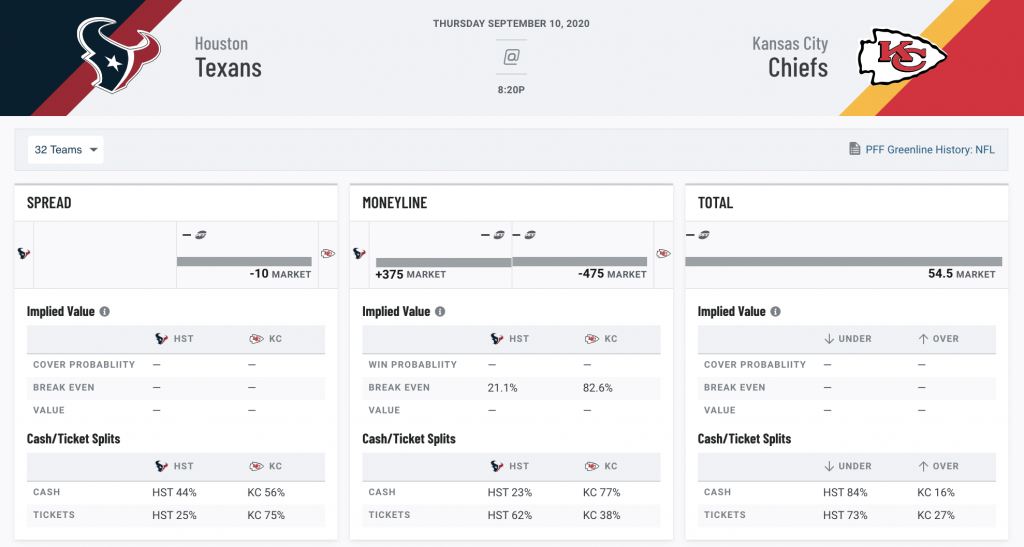 NEW NFL Player Props Tool – Leveraging the same data used to power the NFL and NCAA betting dashboard and fantasy football projections, PFF has formed a NEW NFL Player Props tool for ELITE subscribers to use to identify values in the NFL props market.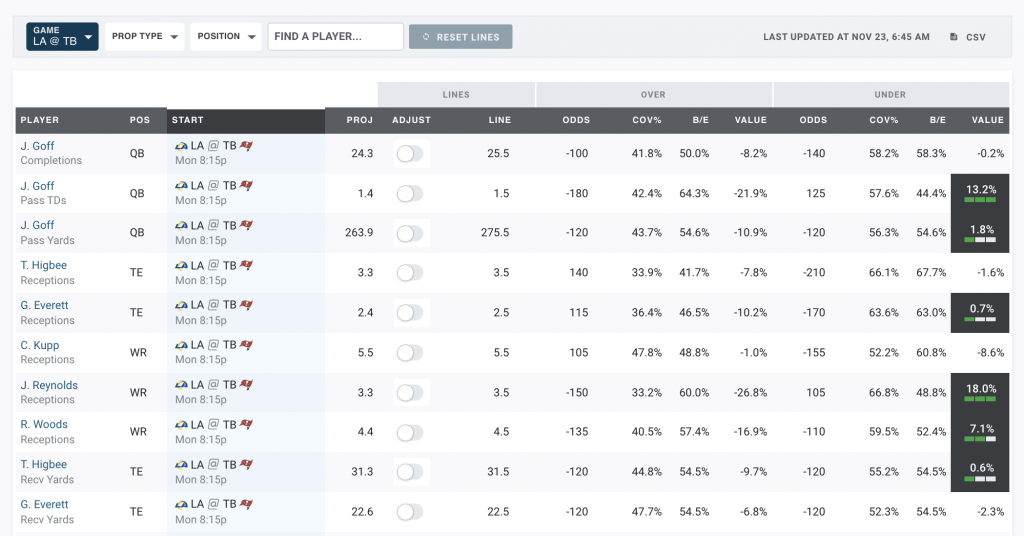 NFL DFS Optimizer – All ELITE subscribers have access to PFF's NFL DFS Optimizer, which helps users generate single- and multi-team lineups for DraftKings, FanDuel and Yahoo! DFS contents.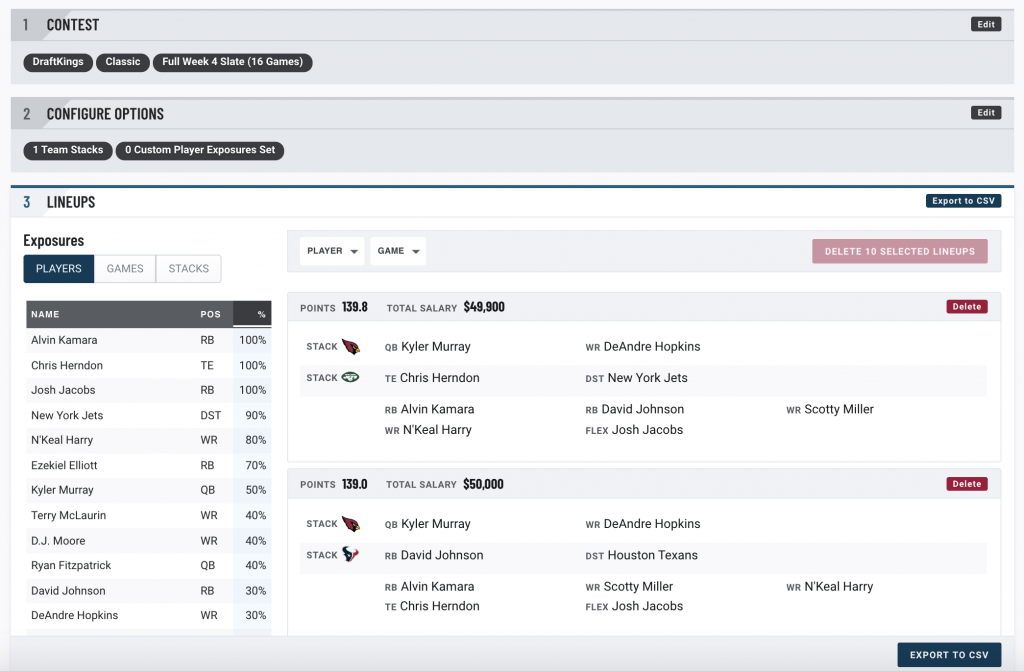 NFL DFS Ownership Projections – All ELITE subscribers have access to PFF's NFL DFS Ownership Projections for FanDuel and DraftKings. 
WHAT'S ALL INCLUDED IN ACTION PRO?
PRO Report – Action Network has aggregated the most important betting signals to help you find the best bets.
PRO Projections – Action Network's model's projected odds compared side-by-side with real lines from the market.
PRO Betting Systems – Unlock historically profitable betting systems built on thousands of data points.
Line Move Predictor – Know when the line will move – before it happens.
[Subscribe to PFF's ELITE – Annual subscription here now and enter promo code ACTION on checkout to take advantage of the offer.]