(This is Week 10 of the NFL season. Each week, the PFF Fantasy cheat sheet will have all the relevant fantasy football content for the week in one place for you to keep track and review as needed as you prepare for that week in fantasy football.)
Fantasy sports have made sports fans more knowledgeable overall. I don't think anyone can genuinely argue against that in good faith. But despite that, it can also fool us into thinking we know things that we don't know.
I thought of this during a baseball debate with my brother this week, where I said Mike Trout should be the MVP, and he said Trout shouldn't even be a finalist, it should be J.D. Martinez. Among his arguments: "Well, I value run production in fantasy, and that's always worked out for me."
My brother's a very good fantasy baseball player. But it should be obvious where the holes are in that argument—fantasy doesn't consider defense, barely considers baserunning, and gives you extra credit for having good players around you to drive you in or be driven in by you.
Fantasy evaluation and real-world evaluation have a lot of overlap, but their Venn diagram isn't a circle. Carlos Hyde was a very good fantasy running back early this year, but for real football, well, the Browns traded him away.
Sunday, our Steve Palazzolo tweeted out that Melvin Gordon is as good as Todd Gurley, and it got exactly the kind of response you might imagine. There was a lot of dismissiveness. As Steve went on to say, Gurley has the touchdown advantage, but my almost every other measure, Gordon is his equal or better this year. It sounded like a hot take. It was not a hot take.
Fantasy is fantastic, and it has made us smarter. Just don't fall victim to the Dunning-Kruger effect and think it has made you smarter than you are.
On to the Week 10 advice.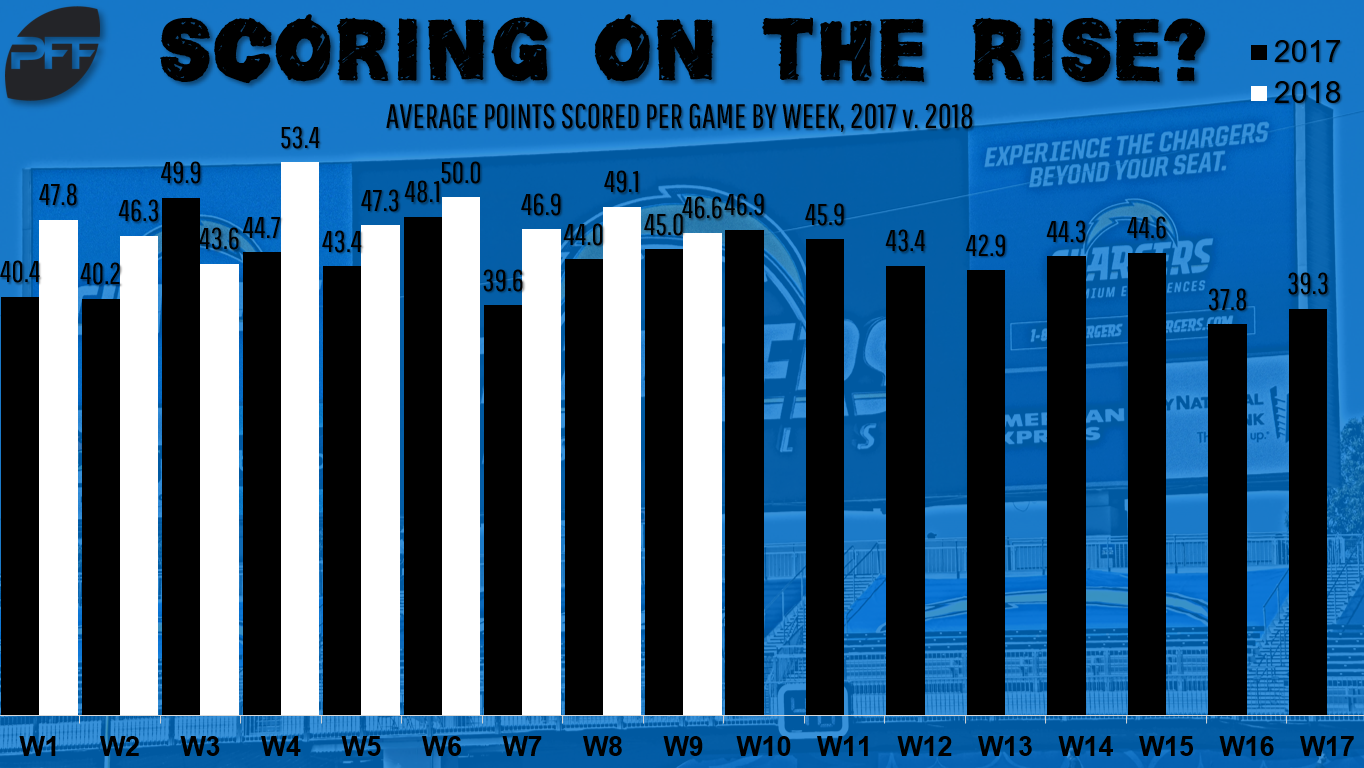 Looking back
Live chats
Written content
Check out our tools as well:
Redraft advice:
DFS advice: