NFL depth charts are always in a constant state of flux due to transactions, injuries, performance and, at times, questionable coaching decisions. The RB position in particular can be tough to stay on top of, as an overwhelming majority of offenses have replaced a single three-down back with committees of various shapes and sizes.
What follows is a breakdown of each team's backfield ahead of Week 15 in order to better determine:
Offenses that featuring a single workhorse

Fantasy-friendly committee backfields

Situations that fantasy football owners should avoid
This isn't a full depth chart listing; I'm not concerned about special teams RBs or guys that will be lucky to play more than an offensive snap or two come game time. Rather, the goal here is to get an early idea of the league's various committee situations in an effort to see undervalued backfields. We'll also take a quick look at Week 15 matchups.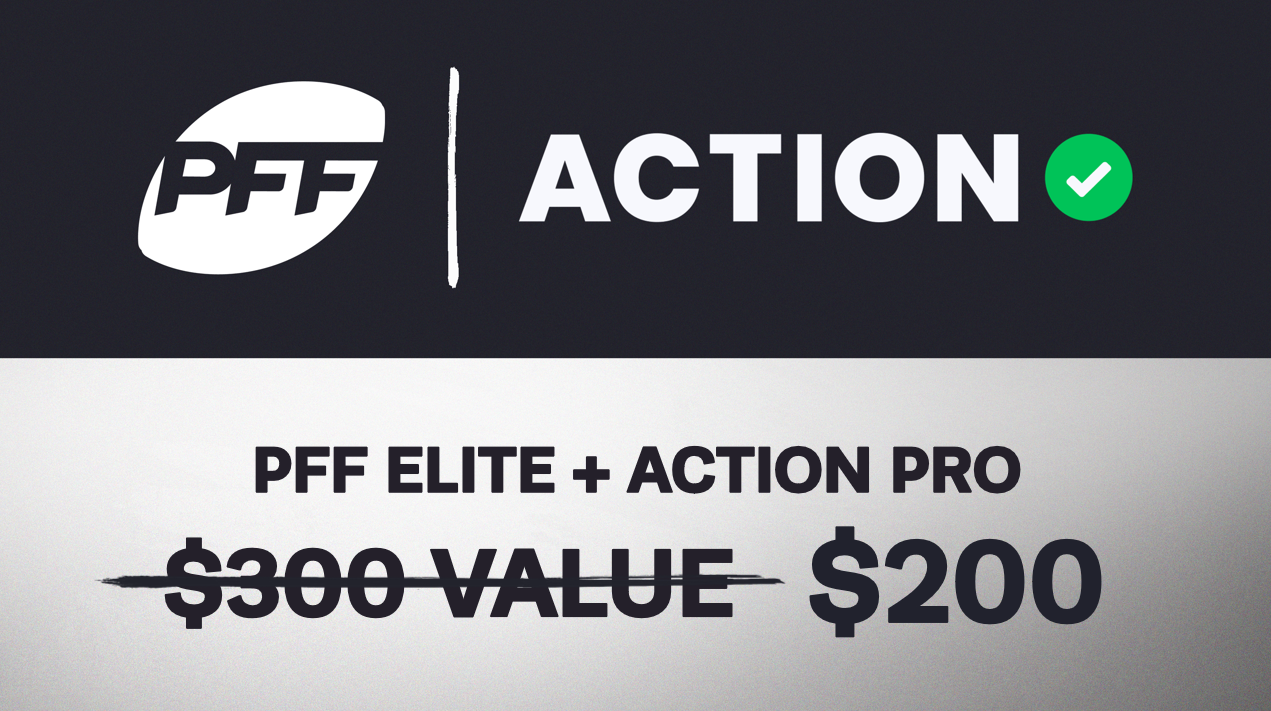 Each back's Week 14 snap rate, carries and targets is listed next to his name in parenthesis. Every team's RB1 is simply whoever played the most snaps the previous week. Note that the snap rates denote total snaps, so teams with a dual-threat RB/WR like Austin Ekeler or Tarik Cohen will have a total percentage higher than 100% since those backs typically spend a solid chunk of time lined up in the slot or out wide.
ARZ | ATL | BLT | BUF | CAR | CIN | CHI | CLE | DEN | DAL | DET | GB | HOU | IND | JAX | KC | LVR | LAC | LAR | MIA | MIN | NE | NO | NYG | NYJ | PHI | PIT | SF | SEA | TB | TEN | WFT
Notes: Kyler Murray got back to running last week with 13 rush attempts; he had just 15 combined carries in Weeks 11-13. He has still emerged as one of the league's most productive rushers despite the slow stretch regardless of position:
Rushing yards: 712 (No. 17 in the NFL)

Rushing TDs: 10 (tied for No. 5)

Fantasy points from rushing production: 131.2 (No. 8)
Drake remains the lead back, although it wasn't surprising to see his targets come back to earth the same week that Murray started to run again.
Regardless, Drake will remain a usage-based RB2 ahead of this week's matchup against the Eagles' middling 19th-ranked defense in yards before contact allowed per carry. The difference in performance between Drake and Edmonds has been a bit overblown this season, particularly in regards their respective abilities as a pure rusher:
Drake: 64.3 PFF rushing grade, 0.13 missed tackles forced per attempt, 4.2 yards per carry, 2.6 yards after contact per rush

Edmonds: 64.2 PFF rushing grade, 0.11 missed tackles forced per attempt, 4.9 yards per carry, 2.6 yards after contact per rush
Edmonds has been more dynamic as a receiver, mostly because the third-year back has looked like one of the league's better receiving talents at the position all season. Overall, Edmonds is one of just seven backs with a PFF receiving grade of at least 80 among 35 RBs with at least 25 targets this season.
Treat Drake as a top-16 option at the position and Edmonds as a low-end flex.
Notes: I wrote the following last week:
"Stay the hell away, people. Offensive coordinator Dirk Koetter said the plan was to use Gurley (knee) on third down and in the red zone. Smith (head) is banged up. Perhaps we could get behind Hill if both backs are ruled out, but even then we're talking about a likely mini-committee between him and Qadree Ollison. No single RB from this backfield has been handed 15 rushes or more than five targets in a game since Week 9. The Chargers aren't a difficult matchup, but three-headed committees in a pass-first offense aren't exactly the sort of situations we want to be prioritizing in fantasyland."
To reiterate: Stay the hell away, people.
Notes: Finally we have a two-RB backfield in Baltimore. It's actually a bit closer to a one-back situation, as Dobbins has (rightfully) pulled away from the pack. Edwards is plenty solid, too; both backs are among the league's top 11 most efficient rushers in terms of pure yards per attempt among 68 RBs with at least 50 carries this season.
Up next is a Jaguars defense that is one of just five units that has allowed at least 30 PPR points per game to the position. This is the definition of a smash spot, people. Fire up Dobbins as a mid-tier RB2 — and Edwards as a TD-dependent RB3 — against the league's 28th-ranked scoring defense.
Notes: The Bills are capable of scoring on anybody, but this is in large part thanks to Josh Allen and the team's plethora of talented receivers. The Bills' young QB has been one of the league's most-frequent TD scorers on the ground since entering the league in 2018:
Allen usually doesn't waste his time doing boring things like checking the ball down to his backs. It'd be difficult to treat them as more than a low-end RB2 due to the general lack of fantasy-friendly opportunities available even with assurance that either Singletary or Moss would be the offense's three-down back. The scenario isn't on the table; both Bills RBs are low-ceiling RB3s despite a winnable matchup against the league's second-worst defense in yards before contact allowed per rush.
Notes: Christian McCaffrey (shoulder, quad) is expected to miss another week. Give Davis all the credit in the world for forcing more missed tackles (60) than everyone other than Dalvin Cook (72) this season. Davis has actually been superior to even Cook on a per-touch basis; nobody has forced more missed tackles per touch (0.3) than the Panthers' over-qualified backup RB.
Davis doesn't quite get a CMC-level workload, but he's still been fed at least 15 combined carries and targets in all but two of his 10 starts this season. Fire up Davis as a legit RB1 with confidence against the league's second-worst defense in PPR points per game allowed to opposing RBs.
Notes: Since returning from the concussion protocol, all Montgomery has done is ball the hell out:
Week 12: 11-103-0 rushing, 5-40-1 receiving, 86% snaps, PPR RB6

Week 13: 17-72-2 rushing, 4-39-0 receiving, 75% snaps, PPR RB1

Week 14: 11-113-1 rushing, 3-42-0 receiving, PPR RB6
Please don't be the guy to make the "BuT mOnTgoMerY oNlY gAiNeD 33 yArDs iF yOu tAkE aWaY tHe 80-yArD tD" argument. Big plays aren't easy to make happen; we can't just pretend like they didn't happen in order to try to take away from someone's performance.
Montgomery rests as the PPR RB9 after 14 weeks of action. The Bears have quietly averaged 30.3 points per game in three contests since their Week 11 bye. Keep Montgomery locked in as a fantasy RB1 against a Vikings defense that could continue to be without difference-making LB Eric Kendricks (calf).
Notes: The post-Burrow Bengals have largely been a dumpster fire. They've scored four TDs in eight quarters courtesy off a 1) kick return, 2) prevent-induced fourth quarter drive against the Giants down multiple scores, 3) 72-yard screen to Tyler Boyd, and 4) an actually perfectly fine 77 yard scoring drive capped off with a five-yard TD to A.J. Green against the Cowboys.
The reality that Gio was benched following a first quarter fumble was maddening. The last time the veteran back lost a fumble from a rush attempt was Week 5 of his rookie season back in 2013. Williams fumbled the next possession and wasn't benched. If coach Zac Taylor is trying to hold his team accountable for their performance, what exactly has A.J. Green done to deserve every-down treatment despite goose-egging on four separate occasions this season?
It was a perplexing decision (to put it nicely) from a coach that largely hasn't shown a single sign of competence over the past two seasons (to put it meanly). It's a minor miracle that Joe Burrow led this team to two wins; don't touch this backfield with a 10-foot pole as long as Joe Mixon (foot, IR) remains sidelined. Even then, Mixon wouldn't be more than a low-end RB2 at best as the lead back of the league's single-worst offense. 
Notes: Chubb has ripped off 22-124-2, 19-108-2, 19-126-1, 20-114-0, 19-144-1, 18-80-1 and 17-82-2 rushing lines in his past seven fully healthy games. Madness. The third-year back has a real case as the league's single-best rusher since entering the league in 2018:
PFF rushing grade: 92.0 (No. 1 among 52 backs with 200-plus carries)

Yards per carry: 5.3 (No. 2)

Yards after contact per carry: 4 (tied for No. 1)

Missed forced tackles on carries: 152 (No. 2)

Missed forced tackles per carry: 0.24 (tied for No. 1)
Chubb happens to be tied with Hunt as well as Josh Jacobs for the lead in the latter metric. Both players are top-10 real-life backs in their own right, although this offense treats Chubb as the 1.A and Hunt as the 1.B more weeks than not. There's generally been enough production and efficiency from both backs for each to continue to warrant top-15 treatment; just realize the floor is far higher for Chubb.
Unfortunately, Hunt doesn't have more than six snaps lined up in the slot or out wide in a game this season. The ex-Chiefs RB averaged 12 such snaps per game in 2019 and has proven to be one of the league's more-dynamic backs when used as a pure receiver.
More Kareem Hunt lined up as a true receiver please @Browns pic.twitter.com/fWAqibpiXe

— Ian Hartitz (@Ihartitz) December 15, 2020
The Giants aren't a bad defense by any stretch of the imagination, but they have allowed the ninth-most PPR points per game to opposing RBs. Chubb is locked in as an upside RB1, while Hunt is firmly in the upside RB2 conversation himself.
Notes: This Cowboys offense has basically looked competent for eight quarters in their post-Dak era, and it's tough to believe the best is yet to come with all-world OL Zack Martin (calf, IR) likely done for the year. Don't expect Zeke's bell-cow role to go anywhere, although more touches for Pollard have been handed out over the past few weeks. The second-year back has truly been one of the league's best pure rushers over the past two seasons:
PFF rushing grade: 85.7 (No. 6 among 71 RBs with at least 100 carries)

Missed tackles forced per rush: 0.25 (tied for No. 1)

Yards per carry: 4.9 (tied for No. 7)

Yards after contact per rush: 4.1 (No. 1)
The 49ers' well-coached defense is one of just five units to allow fewer than 20 PPR points per game to opposing backfields. Zeke has *one* TD since Dak Prescott (ankle, IR) was lost for the season. If you're lucky enough to still be alive in the playoffs with Elliott on the squad, don't feel obligated to start him with more scoreless volume likely on the way.
Notes: Gordon and Linsday continue to essentially split reps right down the middle when both are healthy. An injury to Lindsay would lead to a featured role for Gordon, while the ex-Chargers RB missing time would likely result in a 1.A/1.B situation between Linsday and Royce Freeman.
Lindsay can be treated as a lower-end RB2 if Gordon (shoulder) is ultimately sidelined; otherwise try to avoid starting either back with the fantasy season on the line. The Bills defense has started to catch their collective stride since their Week 11 bye, faring well against the Chargers (17 points), 49ers (24) and especially the Steelers (15). Projected negative game script won't be good for either player with Drew Lock typically choosing to chuck the rock downfield as opposed to checking it down.
Notes: Swift might've only led the way in Week 14 due to a negative game script, but the reality that the exciting rookie looked back to full healthy was great to see. Unfortunately, expectations for this offense as a whole should be in the dumpster with Matthew Stafford (ribs) unlikely to suit up. The Titans aren't a defense to fear; there's just an excruciatingly low floor for anybody involved in an offense with Chase Daniel under center. Swift is a borderline RB2 that will probably need to win with efficiency considering the likely lack of fantasy-friendly scoring opportunities that will be available.
Notes: Jones was being heavily utilized as a receiver to start the season, racking up at least four targets in every game during Weeks 1-11. The reality that he has just eight targets total over the past three weeks is fairly criminal for a player of his talents. The Packers' featured RB has been anyone's idea of an above-average receiver at the position since entering the league in 2017:
PFF receiving grade: 79.3 (No. 13 among 40 RBs with 100 targets since 2017)

Yards per reception: 8.1 (No. 17)

Yards after the catch per reception: 8.1 (tied for No. 13)

Yards per route run: 1.20 (No. 27)
It'd be nice if the Packers gave Jones the true three-down role a player of his caliber deserves, but alas we'll have to live with RB1 efficiency with more of a RB2 workload. Of course, he's a no doubt top-eight option at the position this week against the league's seventh-worst defense in PPR points per game allowed to opposing RBs.
Notes: David Johnson (covid) is expected to return in Week 15, rendering Duke as a non-viable fantasy option. Expectations for David deserve to be managed against a Colts defense that has limited every offense that doesn't have Derrick Henry to fewer than 125 total rushing yards. Any lead RB in an offense with Deshaun Watson under center warrants TD-dependent RB2 treatment; just realize attempting to run the ball against Darius Leonard and company is usually easier said than done. Overall, Leonard is PFF's 13th-highest graded LB in run defense.
Notes: Taylor forced nine missed tackles on carries in Weeks 1-10; he's left 18 defenders in the dust during his last three games. The rookie is truly starting to look like the "generational" prospect that many touted in the preseason.
Bad defense, great blocking, better running, who knows.

Whatever: Jonathan Taylor keeps making plays. pic.twitter.com/nGJAOgEpR6

— Ian Hartitz (@Ihartitz) December 15, 2020
Yes, the rookie has benefited from cake matchups against the Packers, Texans and Raiders over the past three weeks. Also yes, that reality isn't changing in Week 15 against Houston's league-worst defense in PPR points per game allowed to opposing RBs. Fire up Taylor as a top-12 option at the position this week, while Hines also warrants top-30 treatment against this dumpster fire of a defense.
Notes: RB1son is one of just five RBs with at least 200 PPR points this season. He's the RB6 in PPR points per game. The Jaguars' featured back is tied for ninth with Kareem Hunt for most yards after contact per rush, while Robinson's status as the league's seventh-best RB in yards after the catch per reception is one spot behind Alvin Kamara.
The Jaguars have been the league's second-worst team to only the Jets in terms of point differential. There's a better than good chance they're taken to the woodshed by the Ravens this week. And guess what: It doesn't matter for Robinson, who was robbed of a 15-plus yard TD on a ticky-tack illegal formation penalty last week.
Continue to fire up Robinson as the top-10 option he's been at the position all season long. Fantasy football is about chasing volume; almost nobody has more of it than Robinson.
Notes: CEH has previously been seeing closer to half of the offense's snaps with Bell in the fold; this usage is extremely promising for the rookie's potential to offer upside RB2 treatment during the rest of the fantasy playoffs. He'll certainly have his work cut out for him against the Saints' second-ranked defense in fewest PPR points per game allowed to the position, but CEH's status as the undisputed lead back of the league's second-ranked scoring offense is tough to ignore.
Fire up Edwards-Helaire as a top-24 option at the position based on the potential for Taysom Hill and company to fall far, far behind in this one. Efficiency might not be on CEH's side, but it's tough to find another RB that could see more snaps in the red zone.
Bell doesn't need to be on fantasy football rosters; he didn't even fully take over the backfield from Williams when CEH missed Week 13.
Notes: I'm actually a fan of Jacobs' charade of hating fantasy football. Still, the troll move would've been far more epic had the Raiders' bell-cow RB put up an effort consisting of more than 74 scoreless yards. Expect Jacobs to get back to posting something closer to RB1 production in Week 15 against the Chargers' 25th-ranked defense in PPR points per game allowed to the position.
Yes, Jacobs doesn't care about your fantasy football team. Also yes, he's the RB13 in PPR points per game. Actions speak louder than words; continue to fire up Jacobs as the fantasy RB1 that he's been all season when healthy enough to suit up.
Notes: Ekeler is basically the AFC's version of Alvin Kamara. Overall, Kamara (311.2 PPR points) has narrowly been outscored by Ekeler (313.1) in terms of most fantasy points from purely receiving production over the past two seasons.
Is force feeding Ekeler targets in the best interest of the Chargers offense? Probably not. We've seen fairly stark splits from Justin Herbert with and without the Chargers' stud RB in the lineup this season:
Herbert with Ekeler (5 games): 66.9 PFF passing grade, 5 TD, 6 INT, 6.1 yards per attempt, 73.8% adjusted completion rate, 78 QB rating, 7 yard average target depth

Without (7 games): 79.8 PFF passing grade, 20 TD, 4 INT, 7.7 yards per attempt, 77% adjusted completion rate, 109 QB rating, 8.1 yard average target depth
Herbert faced off against the Chiefs, Panthers, Bills, Patriots and Falcons with Ekeler; his schedule was arguably more difficult without the Chargers' No. 1 RB involved. Almost any offense in the league would objectively be better off having Ekeler as their starting RB, but his presence might be leading to enhanced conservative play from the team's rookie QB and play-caller alike. We've seen a similar phenomenon from the Panthers this season: Teams are better off flowing their passing game through their WRs than their RBs.
However, it might not matter who Herbert decides to throw the ball to this week against a Raiders defense that was so brutal in Week 14 that they fired defensive coordinator Paul Guenther. The important thing for Ekeler is that he looks fully recovered from his hamstring injury; fire him up as a top-five option at the position against the league's fifth-worst defense in PPR points per game allowed to opposing RBs.
Notes: Akers RB1 szn has arrived. It wasn't a given that coach Sean McVay would lean so heavily on Akers last Thursday night after the rookie popped up on the injury report with a shoulder injury, but that wound up being a non-issue. It hasn't always been crystal clear that Akers was this backfield's best option; Henderson was truly playing some fantastic ball prior to suffering a quad injury in Week 8.
Either way: This sort of workload is good enough to warrant top-12 treatment at the position for just about any RB. Up next is a Jets defense that routinely sells out to stop the run, but that hasn't stopped the likes of Melvin Gordon (23-107-2), Raheem Mostert (8-92-1), Myles Gaskin (18-91-0), Jerick McKinnon (3-77-1) and most recently Chris Carson (12-76-1) from finding plenty of success on the ground. Fire up Akers as an upside RB1 with this sort of monstrous 30-touch ceiling.
Notes: Laird's command of the backfield was more due to the Dolphins mostly being in comeback mode against the Chiefs last week. Washington is still the expected leader of this banged-up backfield.
This offense has shown off a newfound ceiling with Tua Tagovailoa under center. The rookie deserves credit for improving as the season goes on. Yes, he lost in Week 14. Also yes, the Dolphins:
Were down to their No. 4 RB with each of Myles Gaskin (covid, IR), Matt Breida (covid, IR) and Salvon Ahmed (shoulder) out.

Started three rookies across the offensive line.

Lost DeVante Parker (leg), Jakeem Grant (hamstring) and Mike Gesicki (shoulder) to injury in Week 14. Normal No. 2 WR Preston Williams (foot, IR) has been sidelined since Week 9.
Washington will be a top-30 option at the position if each of the Dolphins' top-three options remain sidelined; just keep realistic expectations for the No. 4 back in an offense that is all kinds of injured at the moment. The Patriots were gashed by the Rams in Week 14, but the Dolphins' 28th-ranked offensive line in yards before contact per rush hasn't exactly earned the benefit of the doubt this season.
Notes: Only Christian McCaffrey (30.1 PPR points per game) has been more productive than Cook (24.5) on a per-game basis this season. Cook (294.4 PPR points) has a real chance to catch Alvin Kamara (303.2) for the position's outright lead before the end of the season. Up next is a sneaky-solid matchup against the Bears' 25th-ranked defense in explosive run-play rate allowed. Cook deserves to (again) be the week's consensus fantasy RB1, regardless of the format.
Notes: This is an annoying three-back committee that hardly possesses a ceiling due to the Patriots' willingness to feed Cam Newton near the goal line:
I'm passing on the entire situation, even in a winnable matchup against the Dolphins' 26th-ranked defense in yards before contact allowed per rush. There simply isn't enough fantasy-friendly volume for any single back inside of this below-average offense to warrant realistic fantasy consideration.
Notes: Credit to Taysom Hill for throwing the ball to Kamara! You truly love to see it.
The problem is that the scoring upside for everyone involved continues to be limited without Drew Brees (ribs/lung, IR). The Saints have produced three of their four worst point totals in these starts, with their only game with more than 24 points coming against a team that was quite literally starting a practice squad WR under center.
There's no debate as to whether or not Brees should get his job back upon returning. I also firmly believe Jameis Winston gives this offense a higher ceiling. However, it doesn't matter what I believe, it matters what Sean Payton wants to do, and he continues to seem perfectly content with letting Hill function as the engine of this offense as long as Brees remains sidelined.
We can get back to treating Kamara as an upside RB1 as opposed to borderline RB1 in a matchup that should again force Hill to dropback more than the Saints would like. The Chiefs also routinely invite offenses to run the ball against them; expect plenty of soft boxes for Kamara to exploit. Don't be surprised if Patrick Mahomes and company run away with this one; just realize that scenario is better for Kamara than if Hill somehow manages to keep this one close.
Notes: Devonta Freeman (ankle/covid, IR) remains sidelined. His return would further lower Gallman's floor. There's no question who the lead back is at the moment, but Lewis continues to play the majority of pass downs, and Morris is always a candidate to vulture away a short-yardage score. For some reason it was actually Lewis who got the rock at the goal line last week.
Credit to Gallman for consistently functioning as the best RB in the post-Saquon version of this offense; this is an offense that has scored a combined 43 points in their last three games against the Bengals, Seahawks and Cardinals. The lead back of a three-headed committee in a bad offense, Gallman is a low-end, volume-based RB2 that shouldn't be started in the fantasy playoffs if you can help it.
Notes: Fantasy football is supposed to be fun; don't waste your time even considering playing anybody from this atrocity of an offense. The Jets' -210 point differential is the worst mark through 14 weeks over the past decade. The 2019 and 2020 versions of this offense join the 2019 Steelers as the NFL's bottom-three units in EPA/play. Pass.
Notes: PFF's Seth Galina wrote a great breakdown about Hurts' first start against the Saints. The main takeaways:
The Eagles' supporting cast on both offense and defense put forward their best game of the season.

Hurts didn't make much happen as a passer and still has a lot to prove in that department.

Hurts brought some newfound rushing goodness to the equation and picked up first down after first down on scrambles.
Overall, Hurts' 106 rushing yards were tied for the second-highest mark of the season by a QB, and no signal-caller has had more rush attempts (18) in a game. The reality that just four of Hurts' 18 rushes were on scrambles is good news for his chances at maintaining a high-end fantasy floor.
This threat seemed to help Sanders, who converted his 18 touches into 136 yards and a pair of scores against the Saints' beastly run defense last week. The Cardinals are a far lesser challenge; Sanders is the only skill-position player in this offense worthy of high-end fantasy consideration with Hurts under center. Fire him up as a top-12 RB this week.
Notes: Conner (quad) is playing through the pain. Either way, Ben Roethlisberger prefers to flow this offense through the WRs and TEs. Overall, the Steelers' 70.1% pass-play rate since Week 7 is the league's single-highest mark. A committee backfield inside of the league's most pass-heavy offense isn't the sort of thing fantasy football managers should be seeking out. Even in a great matchup against a Bengals defense that has allowed the fourth-most total rushing yards in the league, none of these Steelers RBs are recommended fantasy options in leagues of all shapes and sizes. 
Notes: Mostert joins Tyreek Hill as the only players to reach a top speed over 23 miles per hour over the past five seasons (Next Gen Stats). Unfortunately, he's stuck in a fairly evenly split two-back committee that doesn't prioritize getting him pass-down or goal-line work. This isn't to say Mostert is completely devoid of these fantasy-friendly opportunities; this is just a muddled situation with no real clarity at the moment.
The 49ers' RB1 underwent an MRI on his ankle on Monday. I'd bet on Mostert finding the end zone multiple times if healthy against the league's single-worst defense in yards before contact allowed per rush. However, Wilson might just be the preferred play with his volume far more guaranteed. No run defense has looked more futile than the Cowboys throughout the 2020 season; trust both Mostert and Wilson to continue the trend in Jerry World.
Notes: Rashaad Penny (knee, PUP) is expected to resume practicing this week. He quietly split snaps with Carson when healthy down the stretch in 2019. We shouldn't expect that level of involvement in his first game back; just realize it wouldn't be surprising to see the Seahawks squeeze their 2018 first-round pick into this committee once he's healthy enough to suit up.
This week's matchup against the Football Team's beastly defensive line won't yield Carson the same sort of fantasy-friendly opportunities that he had against the Jets. Still, the lead RB of the league's third-ranked scoring offense remains anyone's idea of a borderline RB1 at worst. Treat Carson as such in this tough matchup against the league's third-best defense in PPR points per game allowed to the position.
Hyde's Week 14 workload was heavily influenced by blowout game script; he's not a recommended fantasy start this week.
Notes: I wrote the following about this backfield last week:
"Coach Bruce Arians said after Week 12 that Jones needs to have 20 touches. Note that Arians, notorious for exaggerating claims to the media, said he wanted to get 1) Andre Ellington 20 touches per game back in August, 2015, 2) David Johnson 30 touches a game back in March, 2017, and 3) Adrian Peterson 25 carries per game back in October, 2017.
RoJo has rather clearly been the best Buccaneers RB since the beginning of last season. Perhaps Arians is telling the truth this time; it'd seemingly be in the best interest of his football team if he was. Still, if there's anything we've learned from this Tampa Bay backfield over the past two seasons it's that the only consistency is the general inconsistency involved.
It's tough to assume rational coaching in the NFL, particularly with a wordsmith like Arians, but it'd make all the sense in the world to feature RoJo moving forward following the team's Week 13 bye. He's earned it."
Jones did flirt with 20 touches but unfortunately fractured his pinky. It appears that the Buccaneers' starting RB will at least attempt to play through the pain; just don't expect the same sort of high-end workload if active. Whether or not Leonard Fournette is again a healthy scratch should be a good indicator of what type of role to expect from Jones.
Tentatively treat Jones as an upside RB2 assuming we get decent news in regards to his health. Bad news that leads to him being inactive would elevate Fournette into the RB3 conversation, but it's not a guarantee that he'd even work ahead of LeSean McCoy at this point. Expect the Buccaneers to throw the ball to their heart's desire this week, regardless of which RB ultimately earns the start.
Notes: Henry has a league-high 1,532 rushing yards after 14 weeks of action. He needs to average 156 rushing yards per game to get to 2,000; it's not out of the question with his cozy-as-hell end of the season stretch:
Week 15: Lions (No. 31 in fewest PPR points per game allowed to RBs)

Week 16: Packers (No. 28)

Week 17: Texans (No. 32)
McNichols isn't a viable handcuff option with Darrynton Evans (hamstring, IR) a candidate to return sooner rather than later and D'Onta Foreman also waiting in the wings. Continue to fire up Henry as a top-three RB for the rest of the season, and pray for those poor defenders that have to deal with him as winter rages on.
Notes: Only Alvin Kamara (93 targets) has more total pass-game opportunities than McKissic (80) this season. The RB15 in PPR points per game, McKissic has been a borderline RB2 throughout the year and now offers legit RB1 upside as long as Antonio Gibson (foot) remains sidelined.
The problem is that 1) the improving Seahawks defense has allowed 23 or fewer points in five consecutive games, and 2) primary target-feeder Alex Smith (calf) is banged up at the moment. 
McKissic is certainly the preferred fantasy option over Barber, who is the league's single-worst RB in yards after contact per carry among 68 qualified backs. Smith's status will be the difference between McKissic earning low-end RB2 vs. RB3 treatment: His 47 targets since Smith took over in Week 9 are 18 (!!!) more than the next-closest back. Does it make sense to run so much of a passing game through a fairly ordinary talent such as McKissic? Of course not, but this is the Football Team's choice, and we have a chance to continue to take advantage of it with the fantasy season on the line.