(This is Week 5 of the NFL season. Each week, the PFF Fantasy cheat sheet will have all the relevant fantasy football content for the week in one place for you to keep track and review as needed as you prepare for that week in fantasy football.)
I've been tracking points scored this season (real points, not fantasy). It's not meant as some grand scientific study, just an idle curiosity of how many points have been scored this year against last year. More points mean more fantasy points, which means you have to look at projections differently. It was just supposed to be surface-level, an interesting tidbit.
That said, when you send out a tweet from a fancy-schmancy account like @PFF_Fantasy, people expect there to be meaning.
When I sent out the graph tracking year-over-year points a week ago, most of the people who commented (there weren't many) kept it to some variation of "Oh." But there was more than one comment that said some variation of "Small sample size much?" As in, scoring might be on the rise compared to 2017, but are you really drawing any conclusions based on three weeks of a season compared to one other year? And no, I'm not, but it's a fair complaint.
So this week, I'm showing two sets of numbers. The same graph I've been doing all along, updated through Week 4, and the total average points per game scored through Week 4 over each of the last 10 years. I still don't think you need to draw grand sweeping conclusions just from a couple graphs. But at least the Twitter folk might hush up.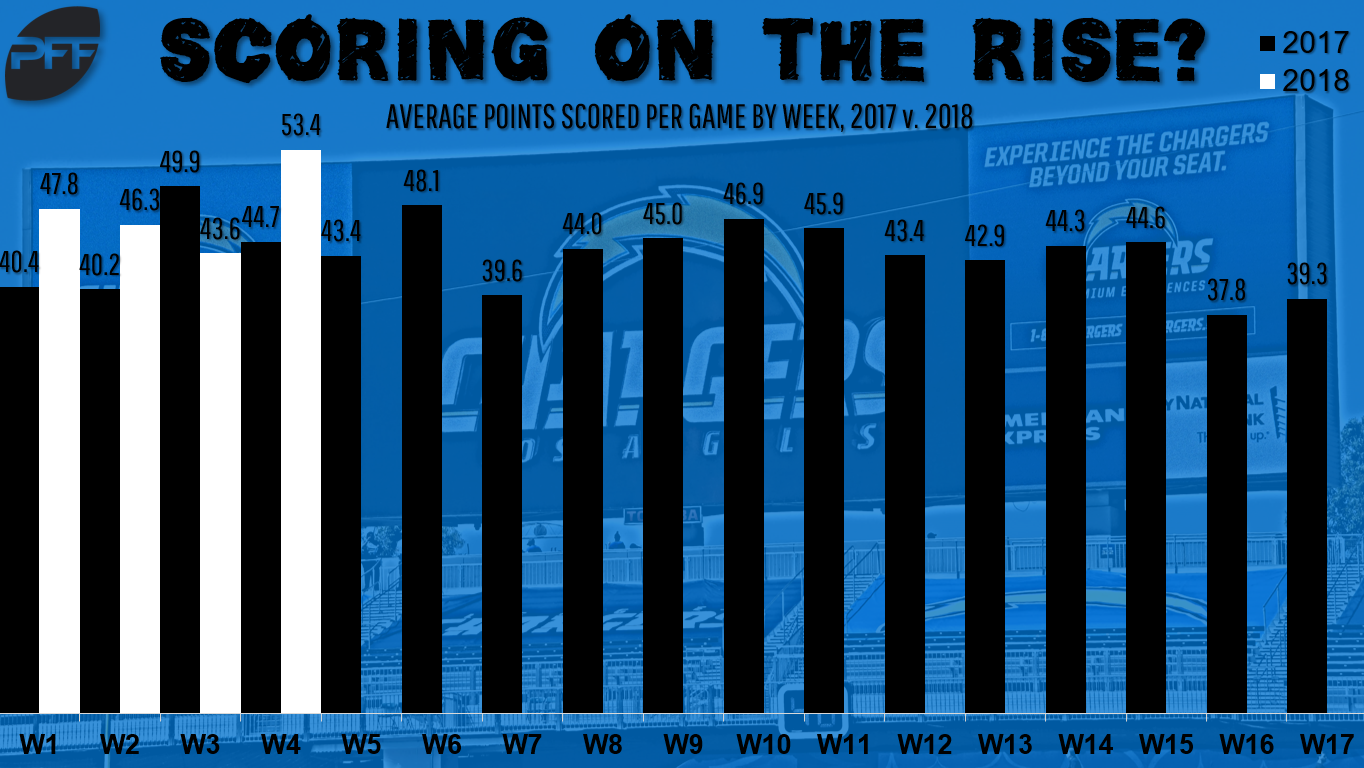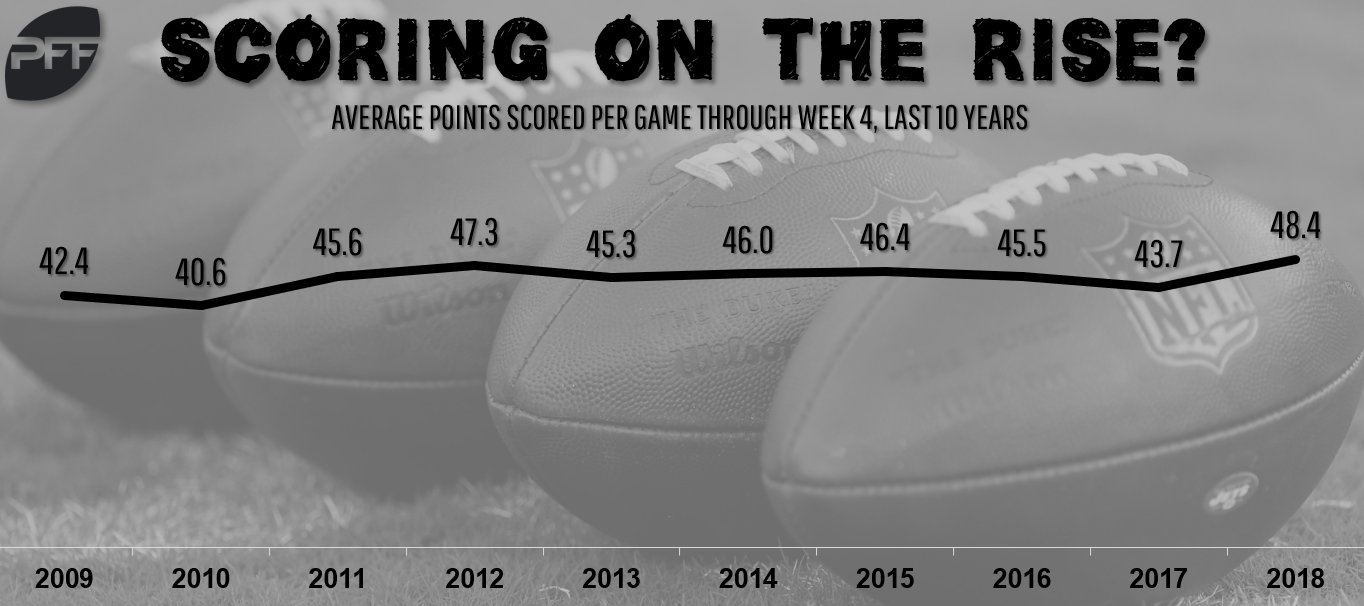 This is our weekly cheat sheet, a single place where you can find all our best tips and advice from the week in fantasy. It will be updating all the way through to Sunday morning, so keep it bookmarked and use it for all your prep.
Good luck in Week 5.
Looking back
Live chats
Podcasts
Written content
Check out our tools as well:
Redraft advice:
DFS advice: