(This is Week 15 of the NFL season. Each week, the PFF Fantasy cheat sheet will have all the relevant fantasy football content for the week in one place for you to keep track and review as needed as you prepare for that week in fantasy football.)
I used to be a pretty avid poker player. If I had the time and bankroll, I probably still would be. One of the things about poker that makes it (in my opinion) an excellent game is that it's a fantastic balance of skill and luck. In the long run, the best players will almost always win, but in the short run, the best players are favored, but they aren't a guarantee.
For example, if I were to play against Roger Federer in tennis, I'm losing 100 times out of 100. If I were to play War against … I don't know, the best card player in the world, I'm winning, what, 50 out of 100, because the game is purely random. But if I'm playing poker heads-up against Phil Hellmuth, he's going to win the majority of the time, but I'm still going to sneak out a win enough times that I'm not entering the game defeated.
That's also an awful thing sometimes, though. The game when I beat Hellmuth's straight by drawing out a flush will break his brain and elicit a classic tirade. It's a feature, not a bug, but it's true that occasional you're going to lose despite doing everything right.
Which brings me to Landon. My buddy Landon made the playoffs in my main league this year with a 7-6 record. He was the 5 seed — not great, but not on the bubble — and averaged 140.2 points per game for the year. The lowest score in the league all season was 75.6. He was a slight underdog, 158.4-146.9.
In his playoff matchup, he scored 68.8.
He was without Melvin Gordon, but otherwise his team came in strong. But then he got two touchdowns across his entire roster for the week — DeAndre Hopkins was one, and the second was Kirk Cousins' final-minute touchdown Monday night, long after everything was decided.
Could Landon have done things better? Probably. He could have flexed Randall Cobb over LeSean McCoy. Or spent some of his remaining FAAB on Jaylen Samuels or Jeff Wilson. But really, when you lose 121.9-68.8, you just lose. Every once in a while, Phil Hellmuth will have a cold run of cards and I'll just roll him at the table. Every once in a while, you just lose. Make the right calls, and you'll win more often, but you're never invincible.
Here's the Week 15 advice.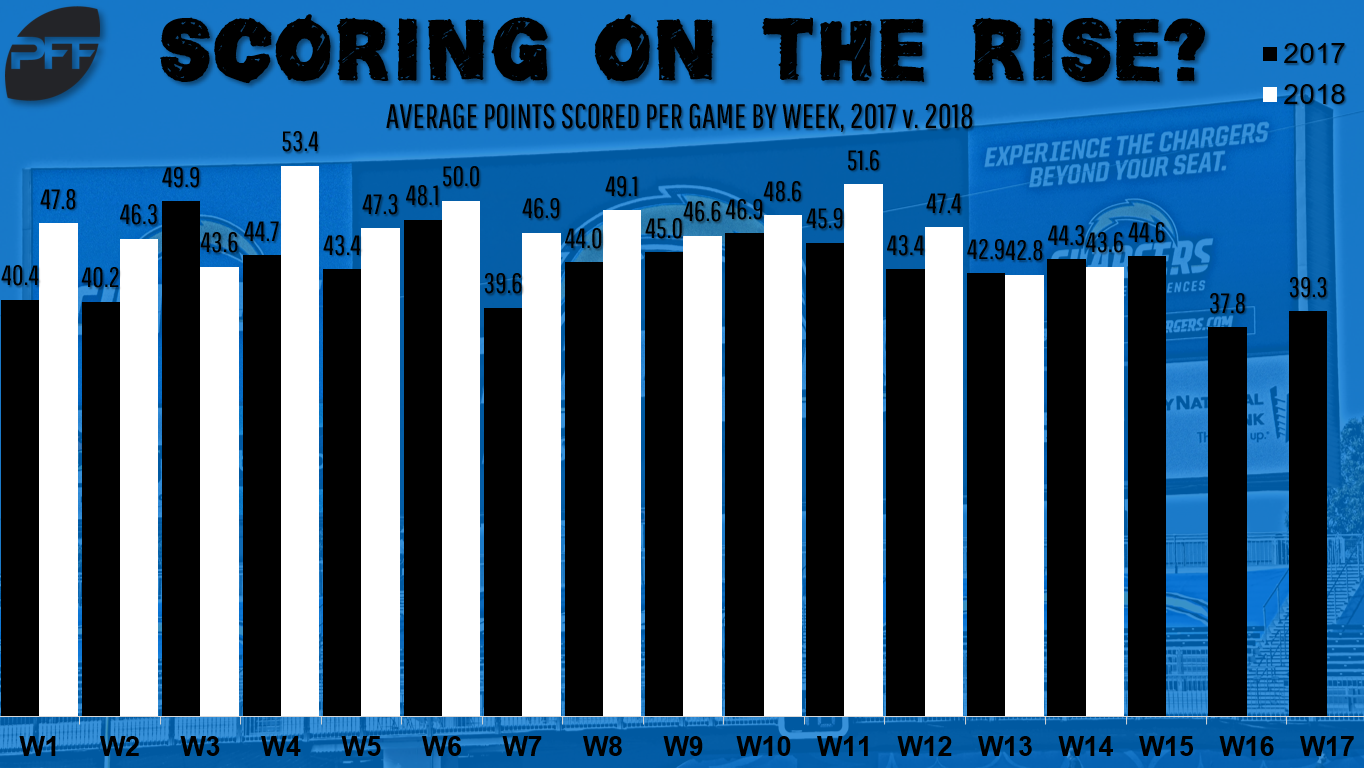 Looking back
Live chats
Written content
Check out our tools as well:
Redraft advice:
DFS advice: