(This is Week 13 of the NFL season. Each week, the PFF Fantasy cheat sheet will have all the relevant fantasy football content for the week in one place for you to keep track and review as needed as you prepare for that week in fantasy football.)
You wouldn't go through your fantasy league with an empty roster spot (at least, I hope you wouldn't). But all too often, fantasy players don't utilize a roster spot they could, and it's a poor use of resources.
I'm talking about the IR slot. Not every fantasy game provider offers one, but if yours does, and you don't have it filled for at least a big chunk of your season, you're doing it wrong.
"Every resource at your disposal" includes a spot for players who won't play. In my 12-team longtime home league, I stashed D'Onta Foreman for a chunk of the season, then moved on from him to Rex Burkhead when he came available. Another guy (it's a keeper league) has Le'Veon Bell stashed (which, yeah, he shouldn't be IR-eligible, but that's a problem with the site, and you should take advantage). Devonta Freeman. Cooper Kupp. Heck, my brother has Raheem Mostert in his IR slot.
But that's it. A 12-team league, and only five teams are utilizing their IR slot. Yes, it's a light year for injuries (which is great, don't get me wrong), but there are players out there. I've picked Foreman back up for my own IR slot, just in case.
Don't expect you'll use the player? You might be right! But then, you probably have a backup receiver or running back who isn't likely to crack your lineup either. Why fail to utilize the spot just because you probably won't use it?
If your league has an IR slot, and your IR slot isn't full, you aren't using every resource. Always use every resource.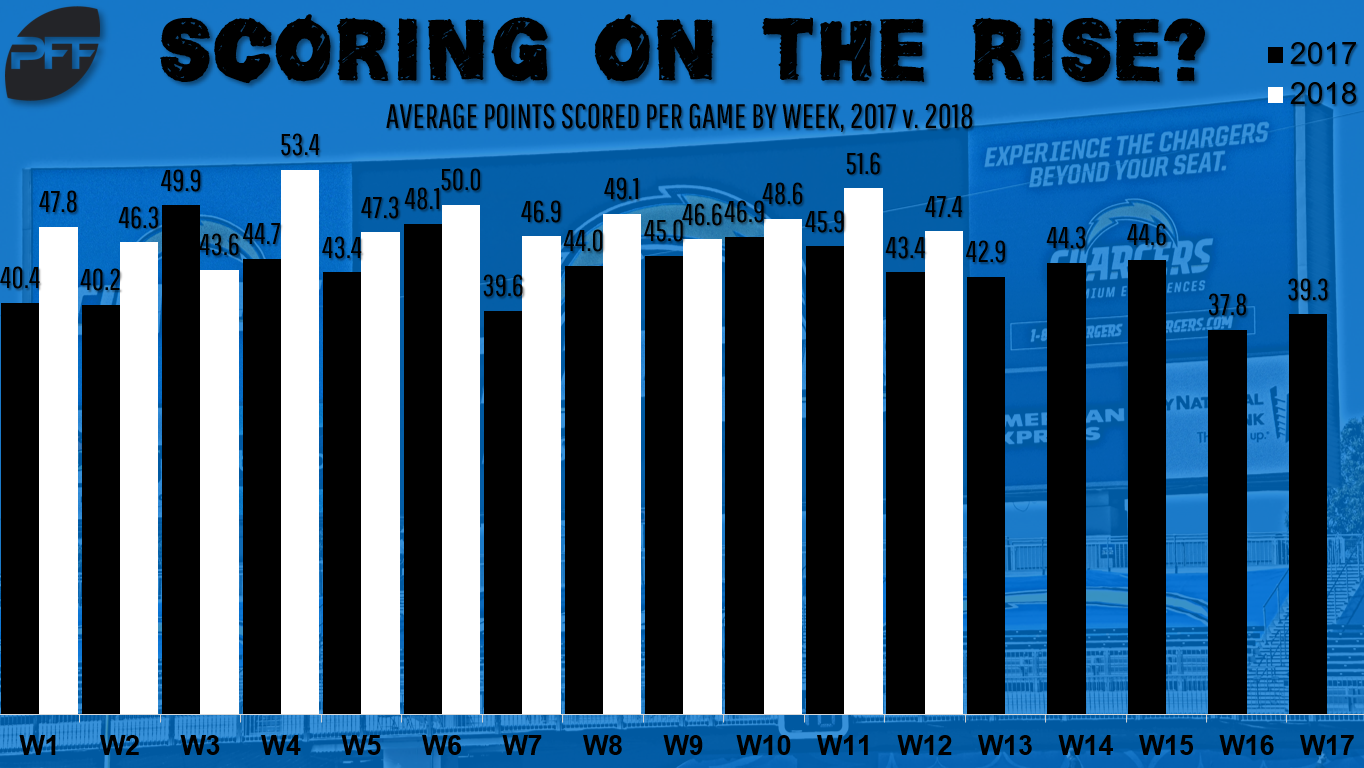 Looking back
Live chats
Written content
Check out our tools as well:
Redraft advice:
DFS advice: