Welcome to the Week 13 edition of the 2018 fantasy football trade value chart, which helps you analyze potential trades to improve your fantasy football team. Our chart assigns a value to all relevant players — across all positions — to help you make the best trade possible.
The trade value chart uses our rest-of-season projections to assign values to every relevant player. The dollar amounts assume a 12-team league and a starting lineup of 1 QB, 2 RB, 2 WR, 1 TE, and 1 flex. The players are displayed in order of their standard league values, but we've included the PPR values for those players as well.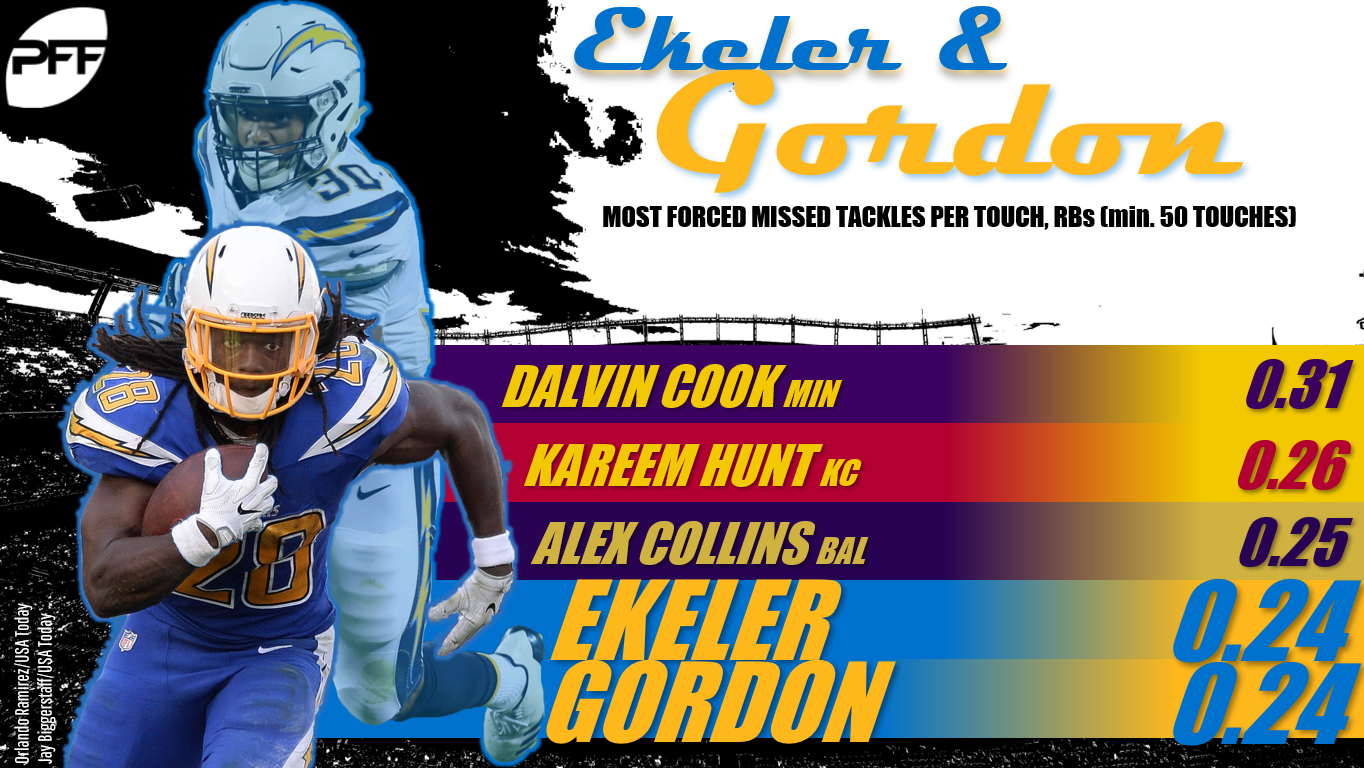 This week's biggest fallers were Melvin Gordon (injured) and Leonard Fournette (suspended). Gordon's situation is an unfortunate one, although if you have him, there's a good chance you've already locked up a playoff spot. Fournette is missing critical fantasy time and it's his own doing, which is sure to frustrate fantasy players.
In any event, there's a buy-low window of opportunity with both of these players; if you are already in the fantasy playoffs, try to nab Gordon or Fournette. They are big names who could be back in time for the playoffs.
Check out the full chart below. Remember, these values are not written in stone. Rather, they are meant to serve as a guide to help you make the best deal possible.
Subscribe to PFF Edge to continue reading
Already have a subscription? Sign In