Draft strategy is an important component in fantasy football. Sorting players into grand tiers and a wide-ranging rankings set is crucial to drafting.
But sometimes, you need to look micro instead of macro.
It's easy, for example, to draft Patrick Mahomes higher than Joe Flacco in 2019. It's relatively easy to draft Andrew Luck over Philip Rivers. But at some point in your draft, things get narrower in focus, and you need to decide between two players who are very close in rankings, very close in ADP, and very close in likely value.
For those situations, fantasy editor Daniel Kelley is spending the offseason attempting to sort out some of the closer matchups, the draft situations where it is on you, and you're looking at two names, and all the draft tiers in the world don't help with the decision. You can just take the player who is barely ahead in the rankings, but any analyst who does any rankings will tell you that players who are back-to-back in rankings are close to a toss-up, and players being one spot apart in rankings isn't necessarily a huge endorsement one way or the other.
So check these, and sort the players out with a fine-toothed comb.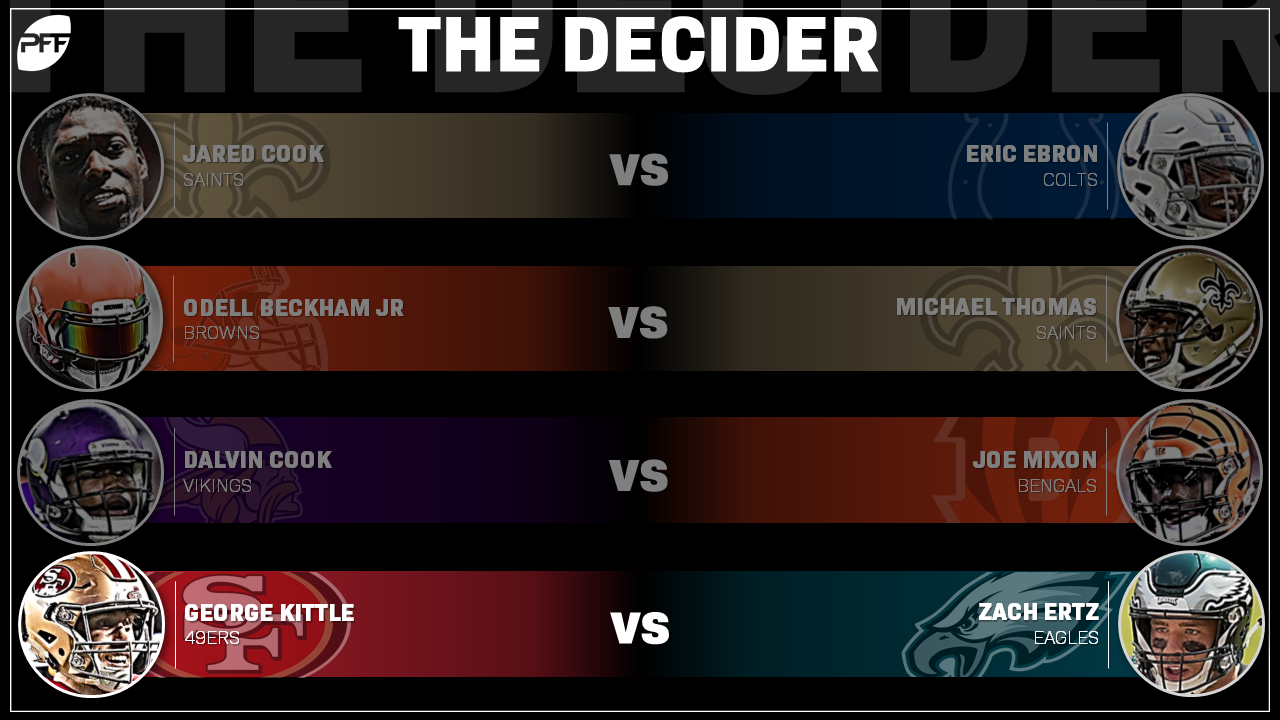 March 29
April 5
April 12
April 19
May 10
May 17
May 24
May 31
June 7
June 24
July 19
Michael Thomas v. Odell Beckham Jr.
August 2
August 23
That's all for this season of The Decider!