(All offseason long, PFF Fantasy editor Daniel Kelley will attempt to figure out the solution to some of the biggest fantasy football draft conundrums for the 2019 season. This is The Decider.)
For a few years now, I've been a big fantasy football proponent of the strategy of loading up on bell-cow (or close) running backs early, only deviating from that strategy to end up with at least one top-flight receiver.
(This all, of course, presumes the draft falls in such a way to allow this. Don't force any single strategy. Take the best player available. But my ideal draft goes more or less like this.)
It's true that you can find plenty of value deep at the receiver position — more than you can find at running back — but it's also true that loading up on second- and third-tier receivers is a good way to have a lineup conundrum each week and risk picking wrong. I prefer to have one guy I can anchor into my lineup and then wait a while to fill out the position.
So today, I'm looking at two wide receivers who could be dominant at their positions but aren't necessarily the top-top producers: Tyreek Hill and Mike Evans. They're currently going back to back at eight and ninth among wide receivers in Fantasy Football Calculator ADP. Which one would you want to anchor your receiver corps in 2019?
The contenders
There are three active receivers who have been in the league at least three years and been top-24 PPR finishers every year of their career. Michael Thomas is one, and he's not relevant to today's conversation. The other two, unsurprisingly because they're in this space, are Hill and Evans. Thomas and Hill are on three-year streaks, while Evans' streak of five years as a top-24 receiver is (I believe) the longest streak to start a career in NFL history.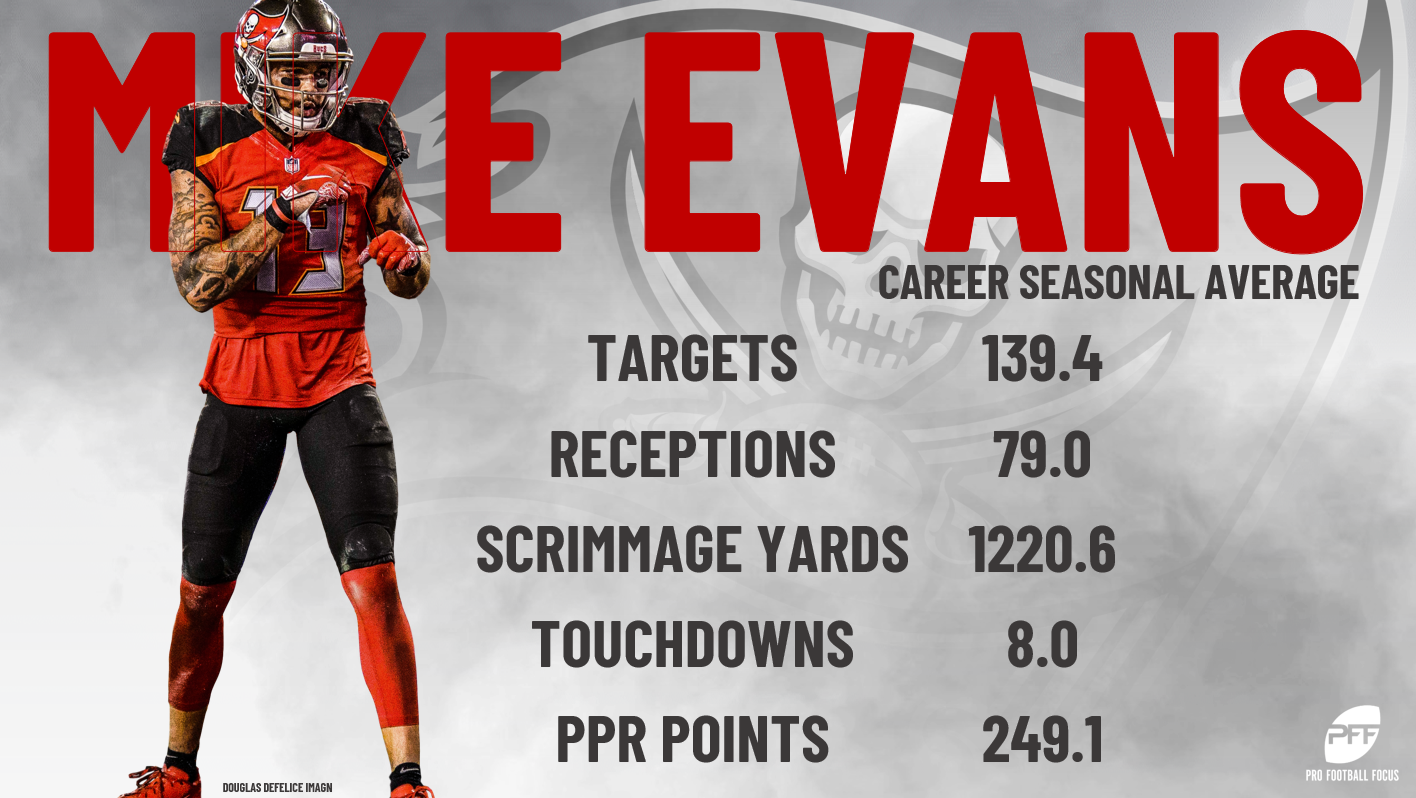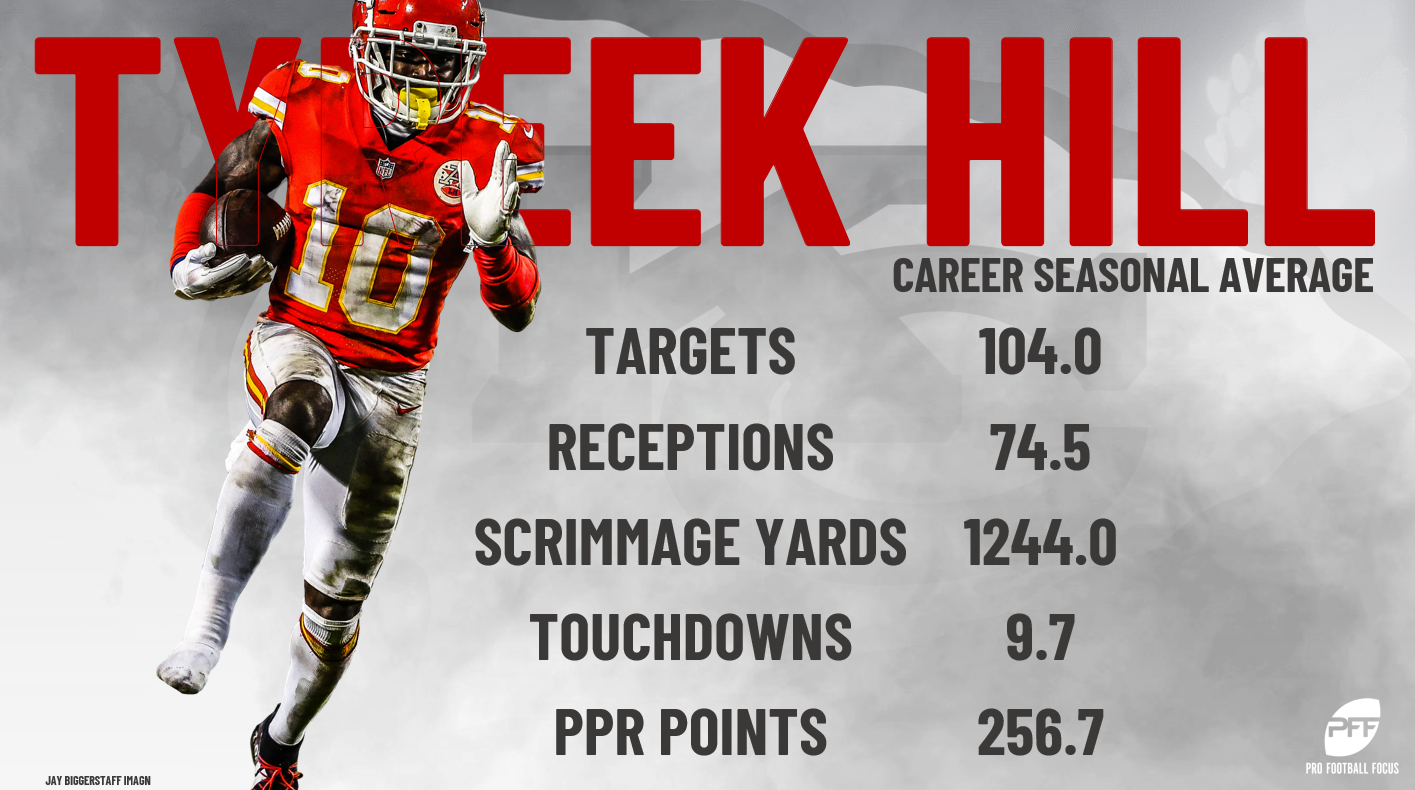 Prorate their careers over a single season and things are pretty similar. Each has a third- and a ninth-place finish. Evans has averaged 1,221 yards from scrimmage; Hill has averaged 1,244. Evans has averaged 79 receptions, Hill 74. Hill has the advantage in touchdowns, 9.7 to 8.0. But overall, the two have ended up in largely the same places.
Subscribe to PFF Edge to continue reading

Already have a subscription? Sign In