(All offseason long, PFF Fantasy editor Daniel Kelley will attempt to figure out the solution to some of the biggest fantasy football draft conundrums for the 2019 season. This is The Decider.)
When you're choosing between two guys in a specific draft slot, you're going to have to nitpick. Often, there isn't a wrong answer so much as there's one answer that is slightly more right than the other.
So when you have the fourth pick in your draft in 2019, you can't really mess it up. (Yes, you could choose Doug Martin, but you know what I mean). But that brings us to today's version of The Decider: Alvin Kamara or Todd Gurley? Saquon Barkley, Ezekiel Elliott, and Christian McCaffrey are pretty universally the top three picks in 2019 drafts, leaving you with the choice of the No. 1 ball-carrier on last year's NFC champion, or the No. 1 ball-carrier on the team most of its fans would argue should have been last year's NFC champion.
The contenders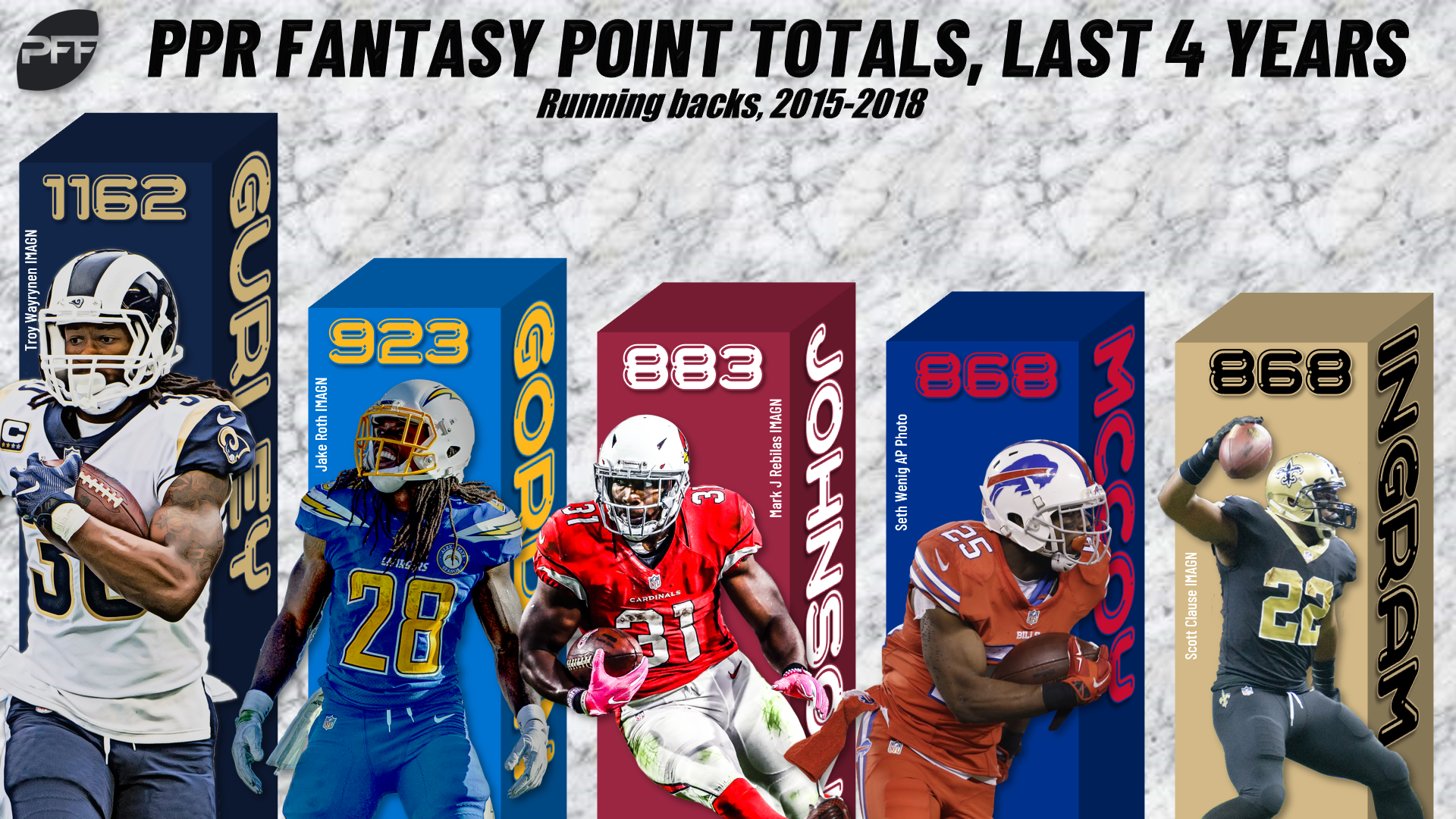 These two entered the NFL with very different pedigrees. Gurley was expected to be a superstar from the jump, with only a college knee injury holding his stock slightly in check. He was the 10th overall pick in 2015 and made good on that, rushing for 1,100 yards and 10 touchdowns on a rookie in only 13 games. He contributed almost nothing as a receiver, with only 21 receptions for 188 scoreless yards, but his rushing alone was good enough for him to finish the year as the PPR RB9. After a very disappointing sophomore 2016, Gurley's been the best fantasy player in the game the last two years, leading the league in points per game in 2017 and then doing even better in 2018. Of course, our most recent sample of Gurley is less exciting, as he rushed for under 50 yards in four of his last five games of the 2018 season (counting the playoffs) and ceding time to C.J. Anderson.