(Each week, the PFF Fantasy cheat sheet will have all the relevant fantasy content for the week in one place for you to keep track and review as needed as you prepare for that week in fantasy football.)
It's amazing how quickly your fortunes can change.
In my home league, I started great. In Week 1, I had the second-highest point total in the league, and that was despite starting Royce Freeman and benching Emmanuel Sanders (29.5 points), Kenny Stills (26.6), Javorius Allen (14.2), and Tyrod Taylor (26.08) in a superflex league. I had sleepers like Anthony Miller, stashed away Jameis Winston, and was feeling like the early league favorite.
(Yes, I'm veering dangerously close to "No one cares about your fantasy team" territory, but I'm making a point here.)
A week later, I screwed up my lineup, my two running backs (Joe Mixon and Jay Ajayi) both got hurt, I had to drop Miller for DeShone Kizer of all people, Winston might not even get his starting job back, and I had the second-lowest Week 2 score in the league (ahead of only the woman whose roster had — literally — Doug Baldwin, Leonard Fournette, Devontae Freeman, Delanie Walker, Marcus Mariota, Greg Zuerlein, Carson Wentz, and Alshon Jeffery).
An emergency trade later, and Golden Tate is gone, but Sanders and Stills are in my lineup, Alex Collins, Isaiah Crowell, and Corey Clement are available at running back, and Kizer is miles away from my team. I think I'll weather the storm. But I spent the early part of this week wondering if I had already made a league donation.
It's never over. Not in Week 2, not in Week 3 (well, unless you're Jenn, who because of all the aforementioned injuries has Ito Smith and Theo Riddick at running back and a bunch of warning labels on her bench players). The line at which I would say you can start looking to rebuilding and next year is … 0-5? I've won a league where I started 0-4. I could see it at 0-5, but I'm willing to concede I could be wrong there.
It just takes a little help, which brings us to this week's fantasy advice.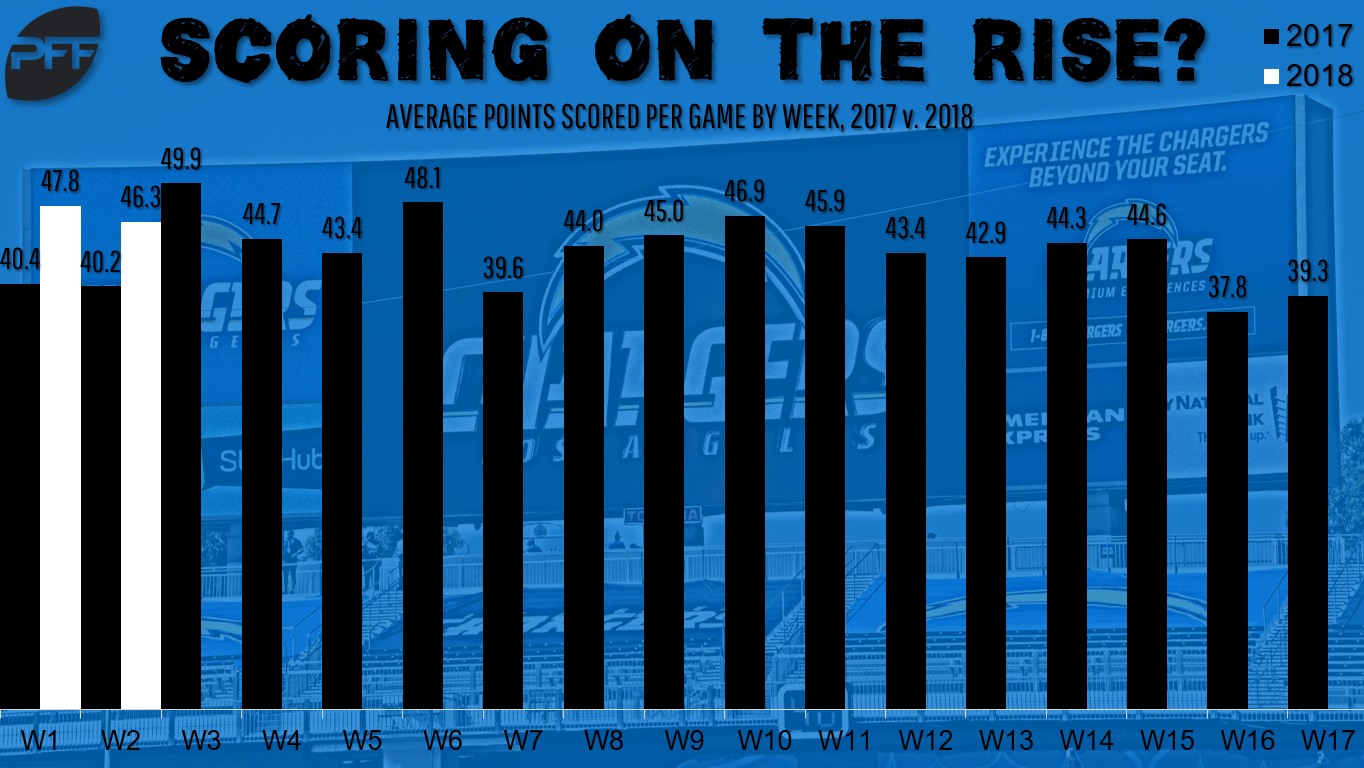 Week 2 lookback
Live chats
Podcasts
Videos
Written content
Check out our tools as well:
Redraft advice:
DFS advice: