We're in the thick of the NFL offseason and it's officially time to start fantasy football prep. I'll be answering the biggest questions heading into the 2021 season. Click here to read the series of questions answered so far.
The offseason is always a grind, and 2021 wasn't any different — the Detroit Lions traded Matthew Stafford to the Los Angeles Rams in a blockbuster deal before the Super Bowl even happened, for crying out loud. Numerous other trades have occurred, while free agency and the draft assisted in turning over rosters all around the league.
More of PFF's 2021 Fantasy Football tools here: 
Fantasy Football Draft Kit | Rankings & Tiers | Draft Guide | Cheat Sheets
Projections | Strength of Schedule | Expected Points | Weekly Finishes
Today's goal is simple: Take note of all the key transactions from the past eight months in an effort to supply more casual fantasy fans with the needed information to catch up on present day NFL roster construction. Ideally, this will prevent folks from draft-day blunders revolving around selecting players based on outdated information.
We'll focus on the main fantasy-relevant positions: quarterback, running back, wide receiver and tight end. Additionally, I'll mostly only be listing draft picks taken inside of the top three rounds. Eighty-percent of top-performing rookies have been selected in the first days of the draft; there are some rare instances, like New York Jets RB Michael Carter, where a solid Day 3 talent meets a completely empty depth chart, but generally we shouldn't make a practice of investing in exceptions. I'll break down departures and notable players who were re-signed in each team's respective quick-thoughts section. The goal here is to highlight actionable changes, not rehash every single transaction that has taken place.
JUMP TO A TEAM:
ARZ | ATL | BLT | BUF | CAR | CIN | CHI | CLE | DEN | DAL | DET | GB | HOU | IND | JAX | KC | LVR | LAC | LAR | MIA | MIN | NE | NO | NYG | NYJ | PHI | PIT | SF | SEA | TB | TEN | WFT
Quick thoughts: The departure of Kenyan Drake means Chase Edmonds *should* work as this offense's featured back, although it remains to be seen if Conner will be used as more of a true 1B committee back or short-yardage grinder. … Ideally, Moore would crack three-WR sets from Day 1, but coach Kliff Kingsbury appears to be slotting him alongside the likes of Christian Kirk and Andy Isabella by denoting AJG as the clear-cut No. 2 wide receiver behind DeAndre Hopkins.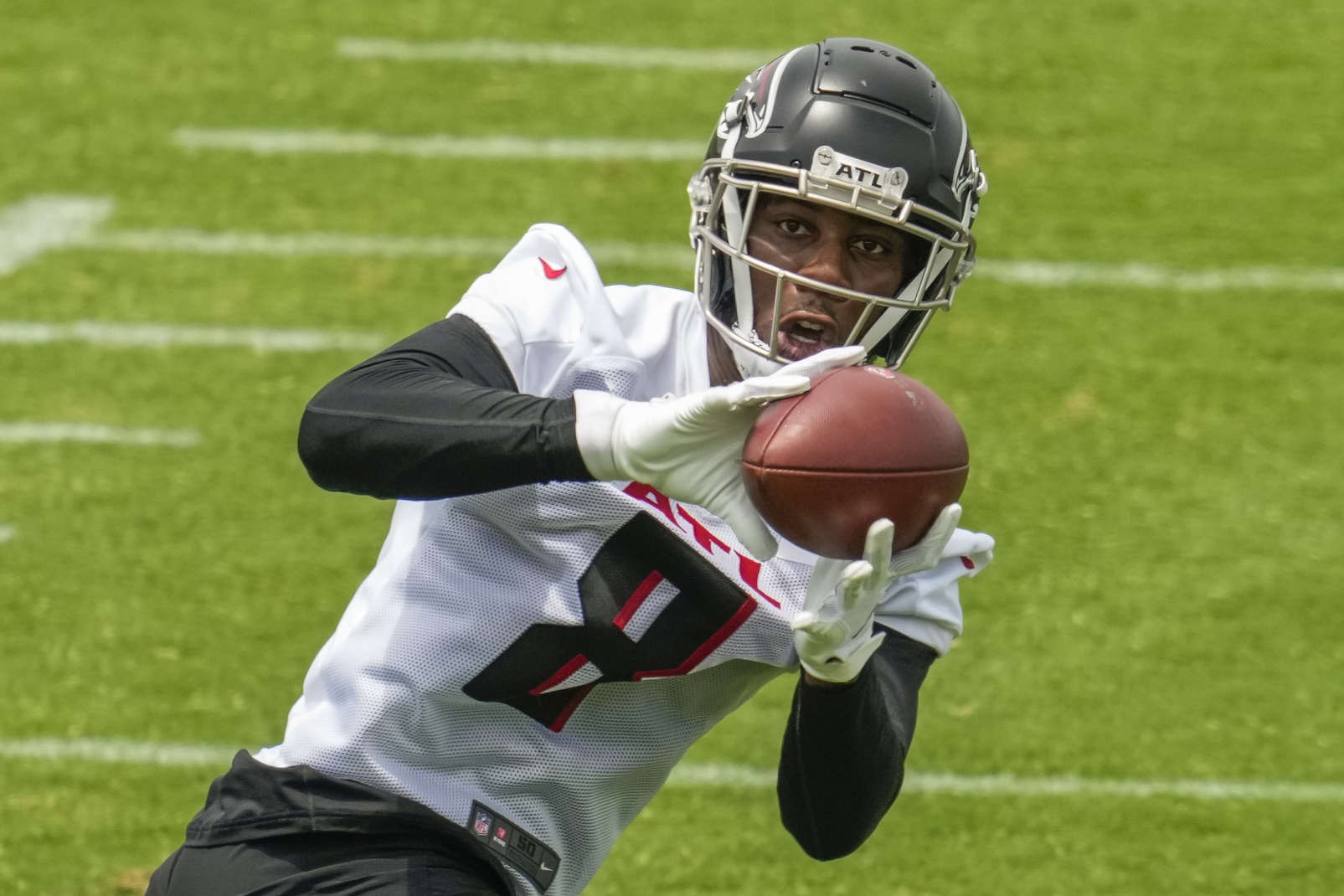 Quick thoughts: The Todd Gurley "era" in Atlanta is over, and Davis is the projected RB1 thanks to his proven three-down ability, but nothing is guaranteed in this wide-open backfield. … Obviously, the big loss to the 2021 Falcons offense is future Hall-of-Famer Julio Jones, who is now a member of the Tennessee Titans. The impact Jones' absence could have on Matt Ryan can't be understated. Look for Olamide Zaccheaus and Russell Gage to join Calvin Ridley in three-WR sets, although this offense certainly appears to be trending toward more two-TE usage after spending the fourth overall pick on Pitts.
Quick thoughts: Things are looking up for J.K. Dobbins after 2020 Week 1 starter Mark Ingram took his talents to Houston; just realize Dobbins should continue to split a solid amount of work with Gus Edwards, and Justice Hill could even be involved for a handful of snaps per game. … Credit to the Ravens for at least trying to get Lamar Jackson a No. 1 receiver in Bateman, but it's tough to see the league's most run-heavy offense funneling enough targets to any one player in this suddenly crowded passing game.
Quick thoughts: The Bills have 258 million reasons to feature Zack Moss more near the goal line after locking down Josh Allen for at least the next six years. Moss generally worked as the offense's lead back in 2020 when healthy, while Devin Singletary was spelled by (now free agent) T.J. Yeldon in the instances when Moss missed time. If anyone is going to take over this backfield, it should be moss, although Allen's penchant for taking off on his own and throwing deep as opposed to checking down hasn't made this a fantasy-friendly offense for running backs in recent years. … Gabriel Davis breakout szn will have to wait, as Emmanuel Sanders appears to be the favorite to work behind Stefon Diggs and (probably) Cole Beasley in Allen's pecking order. The Bills utilize four-WR sets more than just about anyone; just realize it remains a fairly crowded passing game behind the offense's undisputed alpha target hog. … The clock might be ticking on Dawson Knox's tenure as the Bills' starting tight end. At a minimum, it seems like Hollister and Tommy Sweeney have a decent chance to steal snaps and targets alike from the rising third-year talent.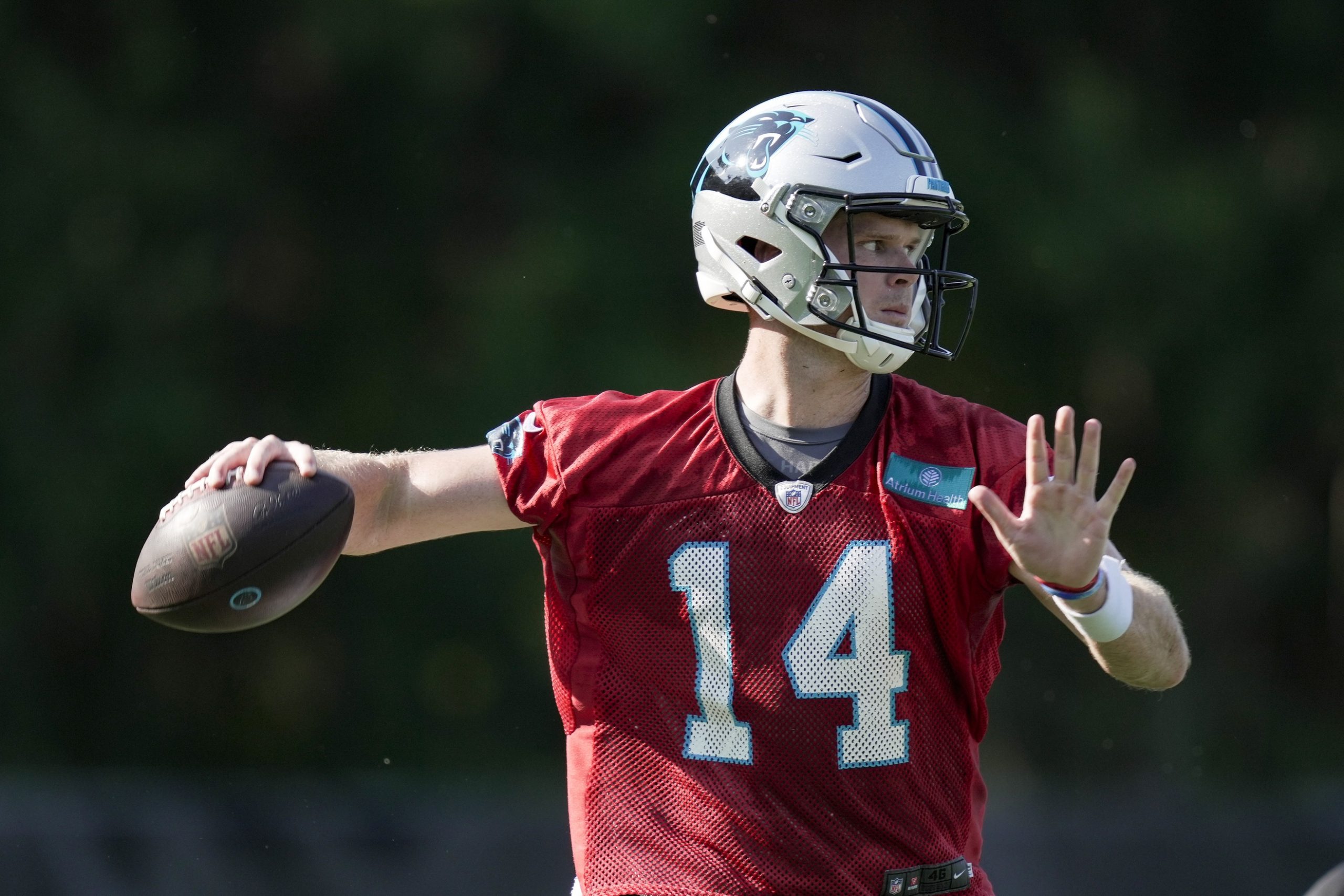 Quick thoughts: Darnold appears to be the present and future of the Panthers' quarterback position; it remains to be seen if he can improve on his status as one of the league's single worst signal-callers. … Hubbard was selected in the fourth round and has a chance to emerge as Christian McCaffrey's prime handcuff; just realize not all handcuffs are created equal, and Hubbard's potential inefficiencies in the passing game could hold him back from being the 2021 version of Mike Davis if disaster again strikes this backfield. … D.J. Moore and Robby Anderson are expected to start on the outside in three-WR sets with third-round rookie Marshall in the slot. It'd make sense if more target share is concentrated on Moore and Anderson without Curtis Samuel in the fold, but there are a lot of question marks in this passing game in terms of volume thanks to the 1.) quarterback change, 2.) return of CMC and 3.) new complementary receivers. … Darnold and Dan Arnold (say that five times fast) have reportedly been balling in training camp, although this tight end room looks far more like a multiplayer committee led by Ian Thomas than anything fantasy footballers should concern themselves with.
Subscribe to PFF Edge to continue reading
Already have a subscription? Sign In