We're in the thick of the NFL offseason and it's officially time to start fantasy football prep. I'll be answering the biggest questions heading into the 2021 season. Click here to read the series of questions answered so far.
Through two years, the Kliff Kingsbury experiment hasn't exactly gone according to plan. The air raid was supposed to be the next big thing in the NFL; the problem is the Arizona Cardinals have fielded just the 16th- and 13th-ranked scoring offenses since 2019. Not bad, per se, but certainly not what optimistic fans had in mind considering the hype.
Surprisingly, the most constant factor of success for this offense has been the run game. Electric dual-threat QB Kyler Murray deserves most of the credit for engineering the league's fifth-most-productive rushing attack in terms of both yards and scores on the ground. This has led to the likes of David Johnson, Kenyan Drake and Chase Edmonds achieving sporadic high-end fantasy success over the past two years.
Ahead of 2021, the latter back appears to be the RB1, although the presence of ex-Pittsburgh Steelers RB James Conner complicates matters. What follows is a breakdown on what to make of this Cardinals' backfield and whether we should consider investing in either Edmonds or Conner in fantasy football land.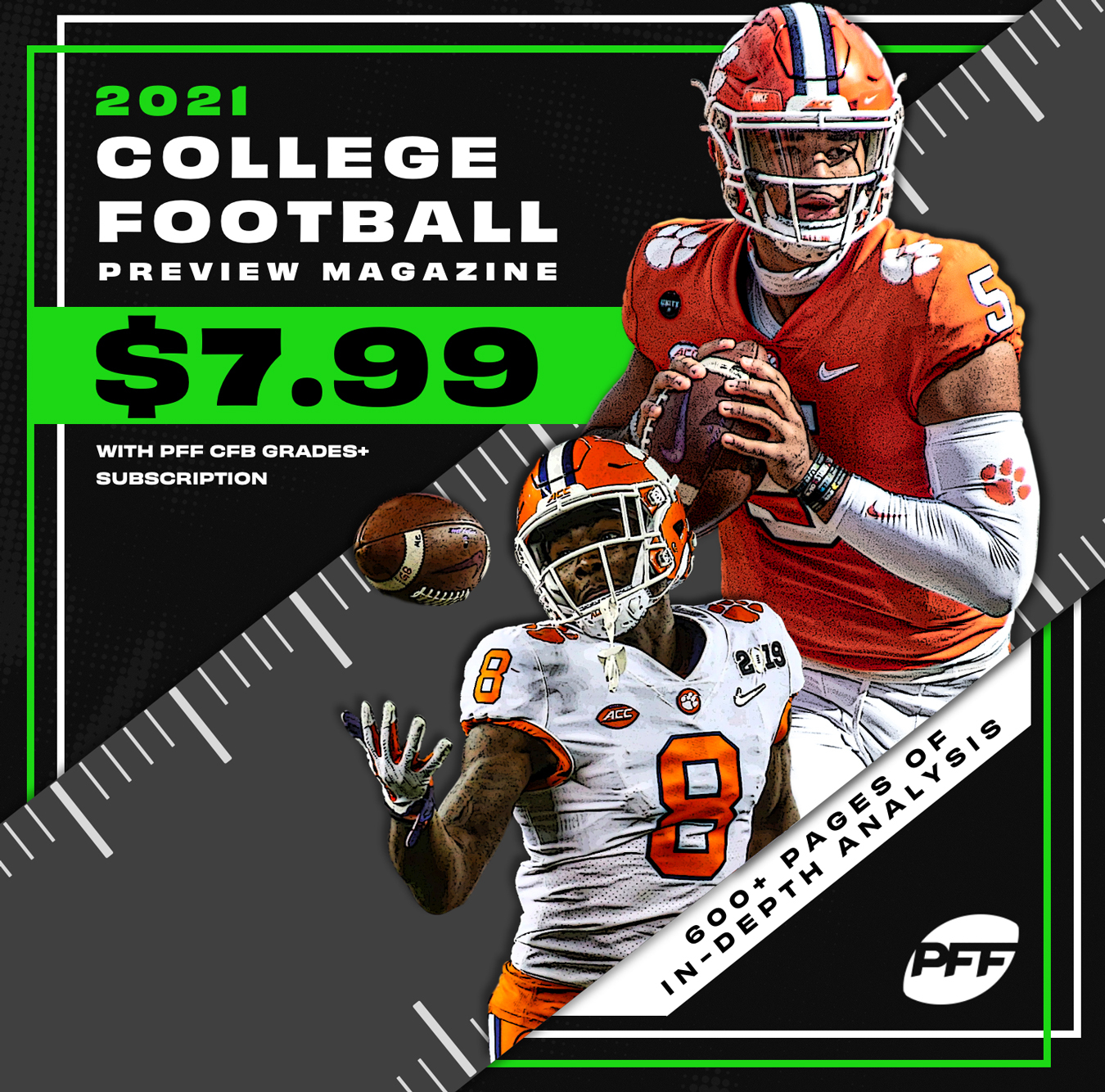 At a minimum: Edmonds is a high-end pass-catching back
The Cardinals drafted Edmonds in the fourth round of the 2018 NFL Draft. Since then, he's played in 45 of 48 games and demonstrated the ability to at least competently work on all three downs.
Still, Edmonds has emerged as a far better receiver than rusher. He grades out as PFF's No. 61 running back since 2018 in rushing grade among 97 qualified players and ranks 75th in missed tackles forced per attempt. Both his yards per carry (4.4) and yards after contact per attempt (2.6) have been good enough to crack the top 40; there just isn't a good metric that paints him as anything other than an average rusher of the football.
With that said, Edmonds' work in the pass game deserves to be applauded, particularly when focusing on 2020 alone:
PFF receiving grade: 78.5 (No. 8 among 46 qualified backs)

Receptions: 53 (No. 7)

Receiving yards: 402 (No. 6)

Receiving touchdowns: 4 (tied for No. 3)

Yards per reception: 7.6 (tied for No. 19)

Yards per route run: 1.32 (tied for No. 14)

Percentage of catchable balls caught: 98.2% (No. 2)
Through it all, Edmonds has played at least 50% of the offense's snaps on just eight occasions. He's demonstrated both a low floor and high ceiling with this usage, ripping off weekly PPR RB1, RB5, RB14, RB19, RB21, RB30, RB40 and RB54 finishes.
It seems like Edmonds is capable of working across all three downs if the Cardinals want him to. Kingsbury himself said as much back in March. Still, the Cardinals' decision to give him just a single career carry inside the 5-yard line might be as good a sign as any that they don't necessarily trust the 5-foot-9 and 205-pound back in short-yardage situations. Edmonds did convert all four of his targets inside the 10-yard line into scores, but it'll be tough to expect that level of touchdown conversion to continue.
There's also the issue about a certain new running back in town.