Football is finally here — time to make some predictions about the future.
What follows are my best guesses for every starting quarterback's defining Week 1 storyline. This will be accomplished through a superlative format, identifying who is most likely to accomplish whatever.
Please don't confuse this as an all-encompassing preview of the position — the goal is merely to get a solid preview on the game's most important position and attempt to learn a thing or two along the way.

---
CLICK HERE FOR MORE PFF TOOLS:
Fantasy Draft Kit | PFF Betting Dashboard | PFF Fantasy Rankings
PFF Fantasy Projections | NFL Premium Stats | Win Totals Tracker
---
It's fantastic news that Prescott is seemingly close to 100% following both his ankle surgery and training camp shoulder issue. Unfortunately, he'll face off against the Buccaneers' buzz-saw defense in Week 1. Somehow, all 22 Super Bowl starters are back from the league's reigning second-ranked defense in havoc. Prescott and company are implied for a rather mediocre 22 points — the ninth-lowest mark in Week 1. Oh, and all-world G Zack Martin (covid) has already been ruled out. Not great, Bob.
Most likely to make one helluva first impression on the MVP race: Tampa Bay Buccaneers QB Tom Brady
The Cowboys could theoretically have a fairly great front seven if stud first-round LB Micah Parsons can complement edge rushers Demarcus Lawrence and Randy Gregory in a lethal way; even then this is a defense badly lacking in any sort of fire power in the secondary. Pressure was just about the only thing to make Brady look even somewhat mortal last season; the problem is Jerry Jones and company more or less declined to retain their No. 1 corner in back-to-back years in Byron Jones and Chidobe Awuzie. The clock has also been ticking for another high-end safety essentially since Darren Woodson retired.
TB12 and company caught their stride at the end of 2020 and have scored at least 30 points in seven straight games; don't be surprised if that streak is extended to eight after Thursday.
On DraftKings, Wilson ($7,000) is the fourth-most expensive signal-caller on the main slate. Kyler Murray ($7,600) figures to fetch most of the top-tier's high-end ownership in his likely shootout against the Tennessee Titans, while Aaron Rodgers ($6,800) could also pull some attention away from potential Wilson investors in his relatively cozier matchup against the New Orleans Saints.
Friends don't let friends forget Wilson had one of the best first halves of a season the NFL has seen last year. Wilson (28.5 fantasy points per game) was less than a point off Murray's record pace in Weeks 1-9 last season. We don't have the same injury excuse for Wilson's dropoff as we do with the Arizona Cardinals' rising star; just realize 2020 was truly a tale of two halves for Russ:
Weeks 1-9 (8 games): 92.5 PFF passing grade, 9.1% big-time throw rate, 2.3% turnover-worthy play rate, 8.6 yards per attempt, 81.7% adjusted completion rate

Weeks 10-17 (8 games): 73.6 PFF passing grade, 5.4% big-time throw rate, 2.5% turnover-worthy play rate, 6.4 yards per attempt, 76.8% adjusted completion rate
The Colts certainly don't fit the profile of a bad defense by any stretch of the imagination, but Russ and company are close to impossible to stop when everything clicks. Stacking Wilson with D.K. Metcalf ($7,500), Tyler Lockett ($6,700) and even TE Gerald Everett ($3,400) carries the sort of semi-contrarian upside worth pursuing in large-field tournaments.
Most likely to underwhelm in their debut despite having a winnable matchup: Indianapolis Colts QB Carson Wentz
The Seahawks defense boasts a rather terrible combination of mediocre pass-rush and worse coverage ability. Don't let their final stretch-run in 2020 fool you: Seattle allowed the 28th-most points per game before facing the likes of Dwayne Haskins, Jared Goff, C.J. Beathard, Sam Darnold, Colt McCoy and Wentz in its final six games.
The problem with expecting Wentz and company to storm out of the gates in style is simple: health. Wentz (foot) seems like he's on track to play after finding his way off the covid list, but the squad's once glorious offensive line could be a shell of itself if all-world G Quenton Nelson isn't fully recovered from his own foot injury, not to mention the absence of starting tackles Anthony Castonzo (retirement) and Sam Tevi (ACL, IR).
Wentz performing better than he did in 2020 seems likely — it's hard to be much worse. Still, any sort of breakout performance could be tough to enable while the stoutest part about this offense remains less than 100%.
Lawrence ended his preseason in style against the Cowboys backup defense; now he arguably gets an even better matchup against the Houston Texans. There's zero doubt the latter team wants to be as bad as possible: Houston literally held a "bonding team barbecue" in place of practice last Thursday. Sheesh.
The verdict remains out on whether or not Lawrence and Urban Meyer will thrive at the professional level, but neither could've asked for a better debut opponent to make an early statement against. It's easy to rank Lawrence as a borderline QB1 in this cake matchup; don't be afraid to fire up the rookie in Week 1 before his far tougher Week 2 matchup against the Denver Broncos.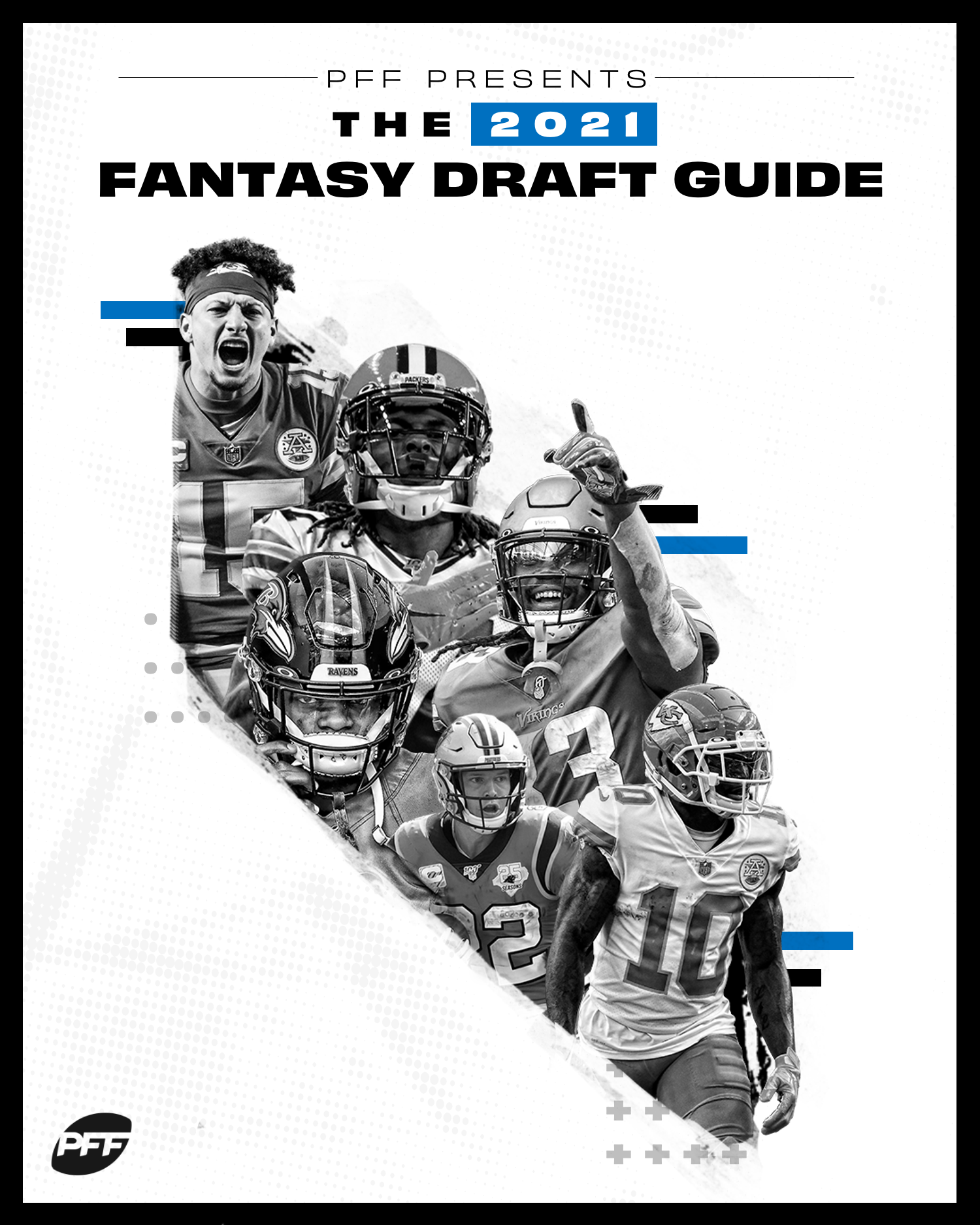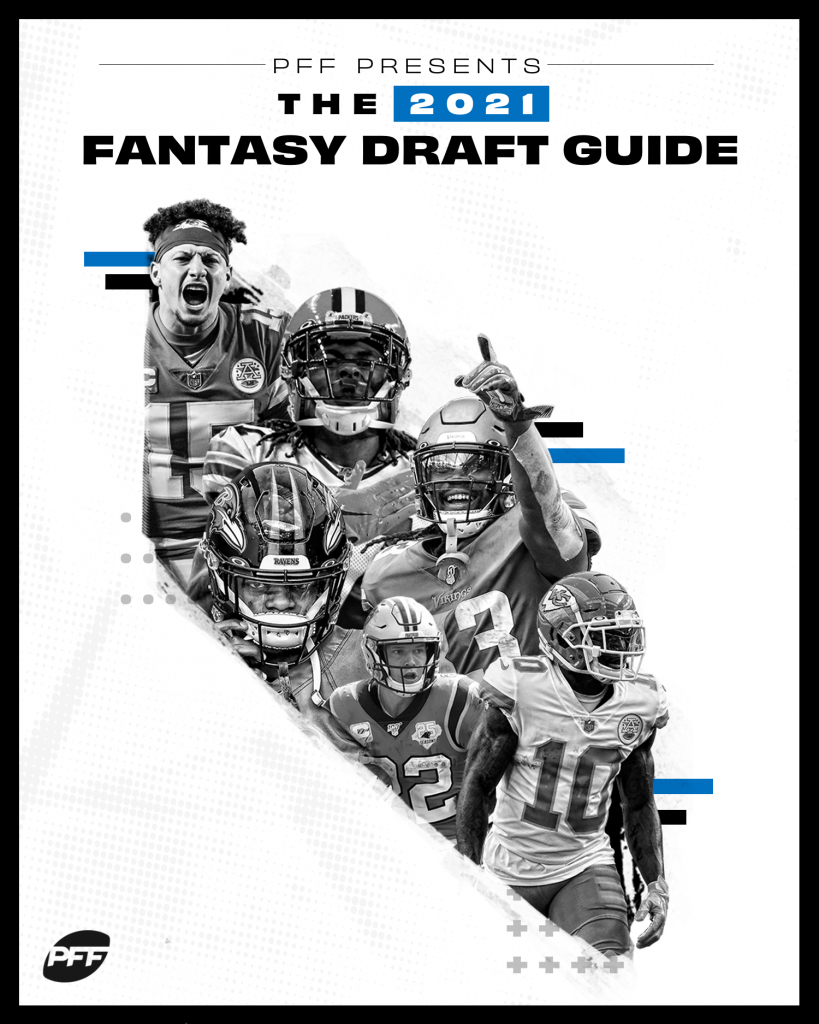 Most likely to remind everyone how important rushing can be in fantasy football: Houston Texans QB Tyrod Taylor
The artist formerly known as TyGod is theoretically in a perfectly fine spot himself against the Jaguars' underwhelming defense; it's just a leap of faith to assume any good will be coming from this Texans offense. Still, history tells us rushing quarterbacks are a cheat code in fantasy land, and few signal-callers ran as much as Taylor in his prime.
Overall, we've seen 22 instances of a quarterback total at least 100 rush attempts in a single season since 2010; 15 (68%) finished as a top-eight fantasy quarterback.
The exceptions to this rule were usually just fine in the games they were able to appear in as well:
2018

Lamar Jackson

(QB29 overall): functioned as the QB5 in Weeks 11-17 upon taking over for

Joe Flacco

.

2011

Tim Tebow

(QB18 overall): worked as the QB13 in Weeks 7-17 after getting the job over

Kyle Orton

.

2015

Tyrod Taylor

(QB15 overall): was the QB8 in fantasy points per game.

2014

Cam Newton

(QB16 overall): QB7 in fantasy points per game.

2018 Newton (QB13 overall): QB8 in fantasy points per game

2014

Colin Kaepernick

(QB15 overall): wasn't overly great throughout the year, but did reward faithful fantasy managers with a QB3 finish in Week 16 on the back of a 7-151-1 rushing line.

2020 Newton (QB17 overall): Surprising to see him this high considering the sad state of the Patriots' passing game last season; that's what 12 rushing TDs will do for ya.
I'm not saying starting Taylor is a good idea in fantasy football land, but you could imagine.
Most likely to make an electric initial fantasy MVP statement: Philadelphia Eagles QB Jalen Hurts 
We saw Hurts sporadically through the first 13 weeks of last season, but the Eagles finally had enough of the Carson Wentz experience by the time their final four games rolled around. It's tough to say Hurts was overly stellar in these performances from a real life perspective, but we can't deny the man showed the ability to put up some high-end fantasy production.
Week 14: 167 pass yards-1 TD-0 INT, 18 carries-106 rush yards-0 TD, fantasy QB11

Week 15: 338-3-0 passing, 11-63-1 rushing, fantasy QB1

Week 16: 342-1-2 passing, 9-69-0 rushing, fantasy QB12

Week 17: 72-0-1 passing, 8-34-2 rushing, fantasy QB20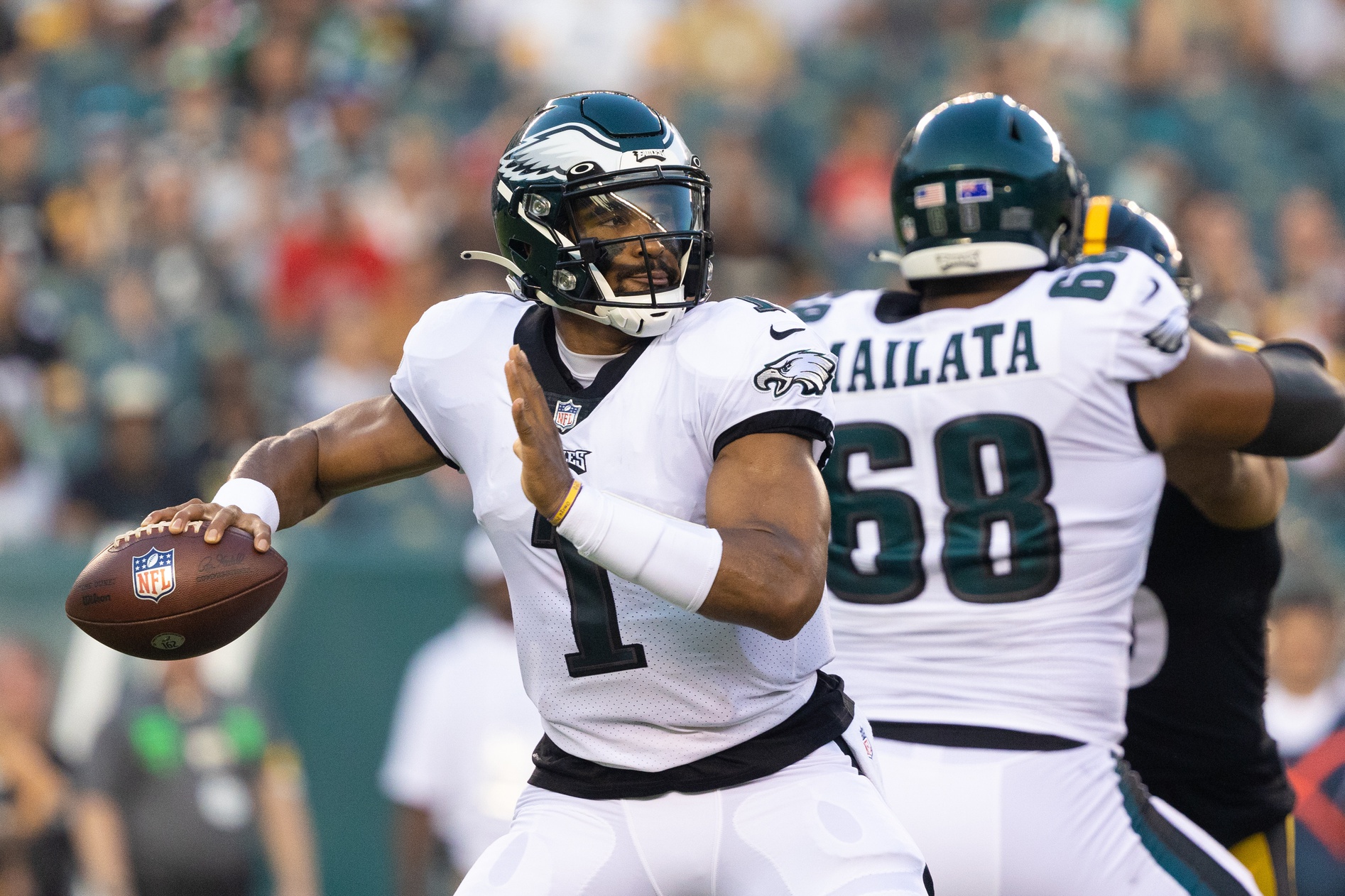 Enter 2021, and now Hurts has a far healthier offensive line and better (albeit still underwhelming) receivers to throw the ball to. Style points don't count in fantasy land: Hurts fits the profile of the next great late-round quarterback thanks to his high rushing volume and proven ability to rack up passing yards when down on the scoreboard.
Most likely to look their age in a disappointing home opener: Atlanta Falcons QB Matt Ryan
I did a study on quarterbacks without their WR1 in an effort to disprove the idea the Cleveland Browns are better off without Odell Beckham. While this goal was achieved, another startling truth was uncovered: Ryan has been rather atrocious without the services of Julio Jones over the years.
PFF passing grade: 94.5 with Jones; 74.6 without

Yards per attempt: 7.8 with Jones; 7.0 without

Big-time throw rate: 4.8% with Jones; 3.3% without

Turnover-worthy play rate: 2.7% with Jones; 3.3% without
Overall, Ryan played in nine games with Jones either sidelined or limited to fewer than 50% of the offense's snaps in 2020. He largely struggled in those performances, limping to 238 pass yards-1 TD-1 INT, 285-0-0, 226-0-1, 232-0-2, 185-2-1, 224-1-3, 356-3-0, 300-2-0 and 265-2-0 lines. Ryan finished 2020 as the fantasy QB12, although his status as the QB15 in fantasy points per game better reflects his up-and-down campaign.
Perhaps head coach Arthur Smith sprinkles in some of the same magic that enabled Ryan Tannehill to loads of success over the past two seasons; just realize Ryan is an aging statue of a quarterback poised to operate in one of the worst offenses he's seen in quite some time (with all due respect to Calvin Ridley and Kyle Pitts).
Most likely to face questions about a potential second-year slump in the postgame presser: Los Angeles Chargers QB Justin Herbert
This isn't a dig on Herbert: The Washington Football Team simply presents a tough initial opponent for any quarterback to deal with. Still, there is some concern surrounding Herbert's Year 2 readiness after he failed to impress as much in some of PFF's more stable metrics as a rookie:
Passing grade from a clean pocket: 76.8 (No. 27 among 49 qualified quarterbacks)

Passing grade on straight dropbacks: 86.6 (No. 7 among 52)

Passing grade on first/second down: 78.4 (No. 16 among 53)

Passing grade with no play action: 76.5 (No. 15 among 56)

Passing grade on throws at/beyond the first-down marker: 90.8 (No. 14 among 46)
This isn't to suggest Herbert will be anything close to bad; it just wouldn't be surprising if he falls back to Earth a tad in terms of counting stats while continuing to progress in real-life ability.
That was awesome. Fitzpatrick closed out the offseason as my favorite late-round quarterback available. The man has been nothing other than a fantasy QB1 over the past three seasons:
2018: Fantasy QB1 in Weeks 1-3 while

Jameis Winston

was suspended

2019: QB2 in Weeks 7-17 upon taking over full time from

Josh Rosen

2020: QB8 in Weeks 1-6 before "losing" his job to

Tua Tagovailoa
Perhaps I'm being overly kind here considering you could also point out  Fitz has been involved in constant QB competitions over the past three years; just realize they usually haven't come down to performance. Rather, both the Bucs and Dolphins (rightfully) wanted to see what their young QBs had. This was clearer than ever in 2020, as Fitzpatrick outplayed Tua in terms of PFF passing grade (72.7 vs. 70.7), big-time throw rate (4.5% vs. 2.4%), yards per attempt (7.8 vs. 6.3) and adjusted completion rate (78.2% vs. 74.2%) alike. Basically the only thing the rookie did better than the longtime journeyman was posting a lower turnover-worthy play rate (3.1% vs. 4.7%).
Now, the artist known as FitzMagic gets to throw the ball to Terry McLaurin, Curtis Samuel, Logan Thomas, Dyami Brown, Antonio Gibson, J.D. McKissic and more. The Chargers defense is far from a joke with healthy versions of Joey Bosa and Derwin James, but the WFT offense could carry some renewed explosiveness in 2021.
Big Ben racked up 501 yards and four scores the last time we saw him suit up for a competitive football game. Yes, it took 68 attempts and four interceptions to get there, but the reality that the latter metric is only worth a single negative point in fantasy land makes it a rather small issue.
The Bills defense is by no means bad; this superlative is more of a cap tip to our next quarterback's chances of putting up better numbers than usual against the 2021 version of the Steel Curtain. It'd make sense if the Steelers embrace more of a conservative, run-first offense to some extent this season, but that might be tough to follow through on in Week 1 if the Bills offense is able to instill its will through the air and turn this matchup into a shootout.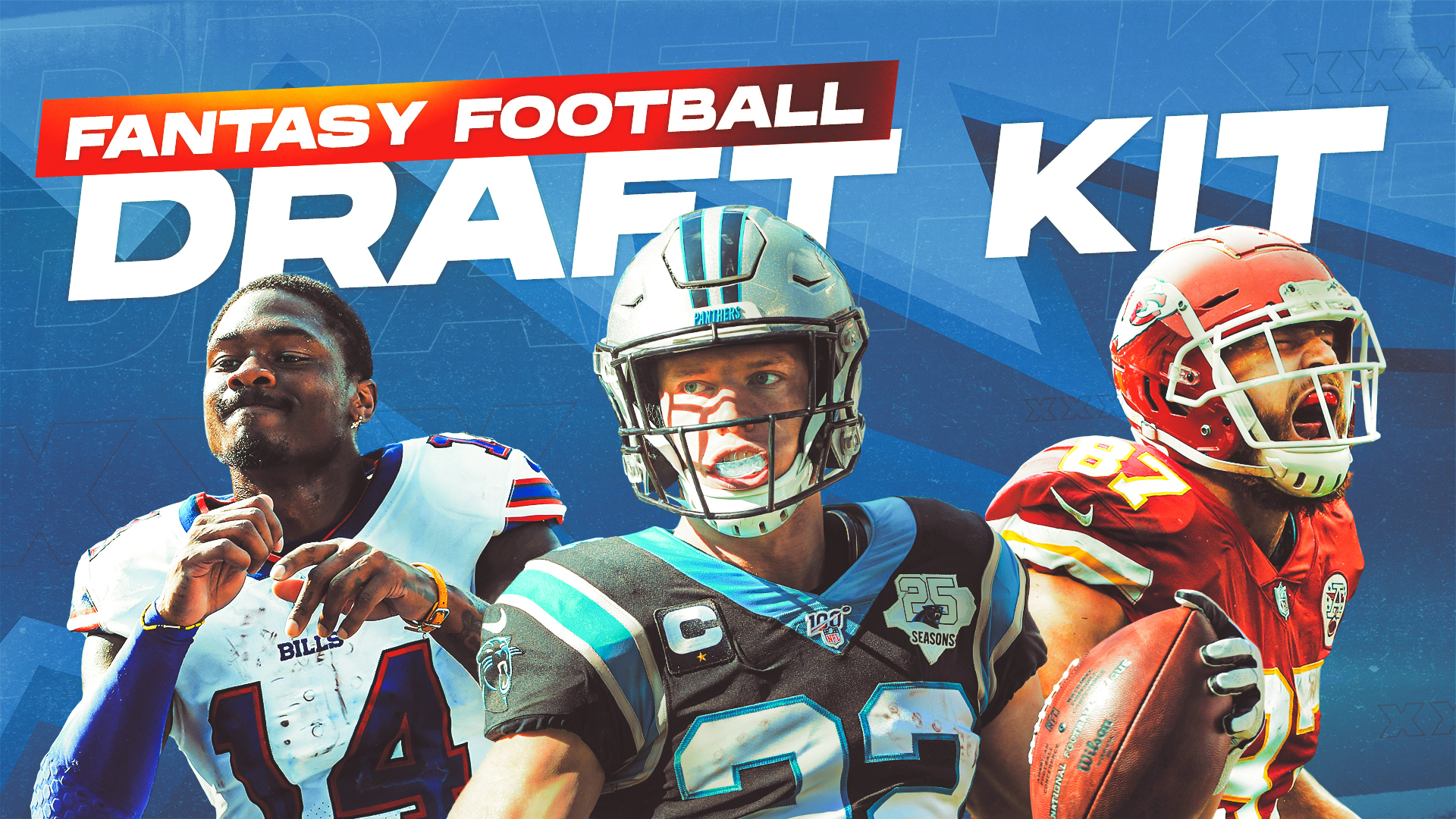 Most likely to attempt 80 passes in a game: Buffalo Bills QB Josh Allen 
As great as Allen is at leading the offense to points (which is his job), he has two main tendencies that take away from the production of his running backs:
Running. Only

Lamar Jackson

(483 rushes) has more rush attempts than Allen (301) since 2018, but nobody has more scores on the ground at the position. In fact, the full list of players with more rushing touchdowns than Allen (25) over the past three seasons:

Derrick Henry

(45),

Todd Gurley

(38),

Alvin Kamara

,

Aaron Jones

(33),

Dalvin Cook

(31),

Nick Chubb

(28),

Christian McCaffrey

(27) and

Melvin Gordon

(27). That's it. Sheesh. The result:

Buffalo Bills

running backs have the NFL's fourth-fewest total rush attempts inside the 10-yard line since 2018.

Refusing to check the ball down.

Historically, rushing quarterbacks aren't good for fantasy running backs

due to the extra competition in the run game and lack of targets (they usually scramble instead of throwing short). Literally nobody has a lower checkdown rate than Allen (2.5%) among 50 quarterbacks with at least 250 pass attempts since 2018. Bills running backs (again) come in at fourth to last when looking at their total targets over the past three seasons.
Entering 2021, it seems like the Bills are going full real-life-Madden. Overall, Allen dropped back on 28 of his 33 snaps in his preseason debut. Madness. Last season, Allen racked up his third-highest single-game regular season mark in total pass attempts (43) against the Steelers. That number could be the floor moving forward if this preseason was any indication. 
In Week 3 of the preseason, Jimmy G got the start and played 14 snaps with the starters, but Lance (10 snaps) also saw plenty of action in the first two drives before working with strictly backups. Kyle Shanahan was already getting frisky with run concepts meant to emphasize Lance's dual-threat ability; this sort of usage will be a nightmare for defenses to deal with near the goal line.
It's largely great news in fantasy land: Jimmy G was always merely a streamer option to utilize in soft matchups, so Lance's potential to get live-game reps as early as Week 1 should give him a better chance to earn the full-time job than if he was buried on the bench. It's not a given the 49ers will utilize this sort of rotation in the regular season, and Garoppolo is the favorite to lead the way in Week 1.
Still, this situation at least seems to be trending more toward a Lamar Jackson–Joe Flacco eventual takeover as opposed to a Patrick Mahomes–Alex Smith clear-cut backup role. Continue to pair Lance with Kirk Cousins in fantasy land to get by until the takeover is complete.
Most likely to average under 6.0 yards per attempt: Detroit Lions QB Jared Goff
Only Drew Lock experienced a larger dropoff than Goff in yards per attempt when kept clean vs. under pressure last season. The ex-Rams signal-caller is perfectly capable of putting up numbers when given a clean pocket and open receivers to throw to; the problem is neither seems anything close to a certainty ahead of 2021.
Perhaps the larger issue for Goff could be whether or not he'll resume testing defenses downfield. For most of 2017 and 2018, Goff was regularly asked to stretch the backbone of opposing secondaries; he turned into a checkdown-charlie in 2020:
2020: 6.9 yard average target depth

2019: 8.1

2018: 9.3

2017: 9.1

2016: 7.4
This conservative mindset combined with a potentially rough matchup against Nick Bosa and company could lead to a rough debut for Goff and Dan Campbell's group of knee biters.
This could easily be Cousins' superlative for Week 2 as well. His first seven matchups in 2021 are the following:
Only Aaron Rodgers (12) had more games with at least three passing touchdowns than Cousins (eight) last season. Don't let an annoying offseason distract from the fact that Cousins is one of the league's more underrated throwers of the football, and he could put up monster numbers in Week 1 if the Bengals can turn this into a shootout.
Kirk Cousins throwing dimes in the year 2020 pic.twitter.com/mNdZSdTXSG

— Ian Hartitz (@Ihartitz) May 18, 2021
Offseason reports haven't painted Burrow and the rest of this passing game in the kindest of lights, and their Week 1 matchup could be a bit harder than anticipated. Yes, the Vikings finished 29th in points per game allowed last season. Also yes, they previously didn't finish worse than 11th since head coach Mike Zimmer took over in 2014.
Similar to the Seahawks, the 2020 Vikings defense had a horrific combination of poor pass-rush and even worse coverage. Unlike the Seahawks, it appears the 2021 group will be in a better place. Stud edge rusher Danielle Hunter is back and Everson Griffen should also supply some much-needed pass-rush juice, while the likes of Patrick Peterson and Breshaud Breeland are at least an upgrade over what was on the table last season.
Nobody had more dropbacks than Burrow before getting injured last season; he's capable of overcoming tough matchups with pure volume. Still, I'd like to see an example of the 2021 offense continuing to embrace this pass-heavy mindset before fully trusting Burrow and company in a sneaky-meh matchup.
Don't let Wilson's baby face make you forget he's a 6-foot-3 and 215-pound man with a bazooka for a right arm.
Okay Zach Wilson okay pic.twitter.com/prWkZGwZEN

— Ian Hartitz (@Ihartitz) August 23, 2021
Yes, the verdict remains out on whether or not Wilson can still thrive with his patented off-script style of play against stiffer competition. Also yes, that test isn't exactly fully on the table in Week 1 against the league's reigning 18th-ranked scoring defense. Here's to hoping Wilson and company are at least fun to watch; he's my darkhorse pick to finish 2021 with the position's largest difference in big-time throw rate rank and turnover-worthy play rate rank. 
Most likely to trick everyone into believing he's actually great: Carolina Panthers QB Sam Darnold 
As one of the bigger Chris Herndon truthers in continental America: I've participated in my fair share of Adam Gase slander of the years. Still, only unretired 2017 Jay Cutler posted a lower single-season yards per attempt rate than what the 2019 (6.9) and 2020 (6.1) versions of Darnold achieved among Gase's starting signal-callers since 2013. Gase's quarterbacks have usually been bad, but even among this group Darnold has objectively been the worst.
Yet, the 2021 Panthers start the season off against the Jets, Saints, Texans and Cowboys. The preseason version of Darnold appeared to be far less of a gunslinger: His average target depth of 4.7 yards was the second-lowest mark among 65 quarterbacks with at least 25 preseason dropbacks. Still, Darnold might not need to do more than simply take what these bad defenses give him during the first month of the season; just relax with the "he's now great chatter" until we see some actual competition presented.
There wasn't a more productive quarterback than Murray before he injured his shoulder against the Seattle Seahawks. Overall, Murray had an additional 21.5 fantasy points than the QB2 (Josh Allen) in the first 10 weeks of the season despite the Cardinals having already had their Week 8 bye.
"The best ability is availability" concerns aside: Murray truly showed he's capable of serving as a fantasy cheat code during this stretch. His average of 29.3 fantasy points per game in Weeks 1-10 would've been good for the single best mark ever if maintained over the course of 16 games.
Murray is hardly a liability as a passer, but his rushing ability was responsible for these absurd numbers. He ranked 12th in fantasy points from purely rushing production among all players. The man was borderline impossible to stop on the ground at times.
Kyler Murray doing Kyler Murray thingspic.twitter.com/tNSAI8I4Um

— Ian Hartitz (@Ihartitz) June 14, 2021
It's not a given Murray will run as frequently in 2021 as he did last season; the rising third-year quarterback has gone on record saying he believes his legs should be treated as more of a luxury moving forward. In 2020, Murray averaged 9.7 carries per game in Weeks 1-10 compared to 6.6 during the Cardinals' final seven games. Still, we see this sort of offseason talk plenty. Lamar Jackson said the same thing before last season and somewhat stuck to the plan until the Ravens realized what the offense looked like without his legs — he averaged 8.3 rush attempts per game before the Ravens' Week 6 bye compared to 12.1 after.
Most likely to target one wide open receiver after another: Tennessee Titans QB Ryan Tannehill
It took just six weeks for the Titans to move on from Marcus Mariota in favor of Tannehill in 2019. Tanne has looked the part of a truly great professional quarterback ever since.
PFF passing grade: 92.8 (No. 2 among 59 quarterbacks with at least 100 dropbacks since 2019)

Big-time throw rate: 5.2% (tied for No. 10)

Turnover-worthy play rate: 3.1% (tied for No. 20)

Yards per attempt: 8.6 (No. 1)

Adjusted completion rate: 76.5% (tied for No. 17)

QB rating: 110.6 (No. 2)
The artist known as TanneThrill has A.J. Brown and Julio Jones at his disposal against a Cardinals cornerback room "highlighted" by Robert Alford, Byron Murphy, Luq Barcoo and Marco Wilson. Sheesh. It's no surprise the Cardinals-Titans' matchup has the week's second-highest game total behind only the Browns-Chiefs.
There have essentially been five stretches to Mayfield's career, two of which have produced a fantasy-friendly quarterback:
Weeks 3-8, 2018 pre-Hue Jackson getting fired: fantasy QB22

Weeks 9-17, 2018 post-Jackson getting fired: QB10

Weeks 1-17, 2019 with Freddie Kitchens: QB20

Weeks 1-6, 2020 with OBJ: QB26

Weeks 7-17, 2020 without OBJ: QB15
The latter threshold can further be broken down by removing three consecutive weeks of horrific weather during the middle of the season. Overall, Mayfield was fantasy's QB7 during the final six weeks of 2020, trailing only Josh Allen, Aaron Rodgers, Deshaun Watson, Ryan Tannehill, Kirk Cousins and Lamar Jackson.
I'm a believer this latter stretch will be the norm in 2021; maybe just not in Week 1 against the very team that bounced the Browns out of the playoffs last January. Expect Baker to (again) put plenty of A+ throws on tape, but ultimately to (again) fall just short on the scoreboard.
The last time Mahomes was on the field marked his first loss by more than one score since 2016. Madness. Even then, the man was two dropped passes in the end zone away from making the loss far more competitive.
Sheesh pic.twitter.com/odikw7lDu9

— Ian Hartitz (@Ihartitz) February 8, 2021
Mahomes possesses arguably more natural talent than any quarterback to play the game, gets to throw the ball to Tyreek Hill as well as Travis Kelce and has Andy Reid scheming up the offense to boot. This combination is borderline unfair for defenses to deal with; don't be surprised when KC puts together another season for the ages.
Most likely to initially struggle before potentially going on to have a great season: Miami Dolphins QB Tua Tagovailoa
Perhaps Tua overcomes Bill Belichick's evil empire with flying colors, but it's going to be tough. All-world CB Stephon Gilmore (quad, PUP) is sidelined, although the return of multiple 2020 opt-outs should leave the league's reigning seventh-ranked scoring defense in a good spot.
Perhaps more concerning is the one-week absence of field-stretching ace Will Fuller (suspension). Deshaun Watson averaged 8.8 yards per attempt vs. 7.6 and 26.1 fantasy points per game vs. 23.1 with Fuller compared to without since 2017, while DeAndre Hopkins was also far better in the fantasy points (20.3 vs. 18.9) and TDs (0.81 vs. 0.43) per game departments with the Texans' speedster even though he had more targets per game without. Everyone involved in the Dolphins offense would be better with Fuller on the field.
Ultimately, the Dolphins are implied to score the fifth-fewest points in Week 1. Maybe they'll overcome the tough matchup; it'd make more sense if Tua and company truly begin to light things up in Week 2 (Bills) or especially in Week 3 (Raiders).
On the one hand, Jones was nothing short of magnificent in the preseason:
PFF passing grade: 93.2 (No. 1 among 65 quarterbacks with 25-plus dropbacks)

Passing grade when kept clean: 92.7 (No. 1)

Passing grade under pressure: 82.4 (No. 1)

Passing grade when targeting past sticks: 98.7 (No. 1)

Passing grade when throwing 20-plus yards downfield: 98.5 (No. 1)
On the other, this Dolphins defense is no joke. Xavien Howard and Byron Jones form the league's best one-two punch at cornerback, while the rest of the defense helped Miami allow the 12th-fewest fantasy points to opposing quarterbacks in 2020.
Jones appears to be well on his way to having a nice start to what could very well be a great career, but this Patriots offense still isn't exactly overflowing with playmakers. It'd make sense if Michael McCorkle Jones struggles just a bit out of the gate.
No game has a lower over/under than Broncos-Giants (42). The matchup pits two offenses that aren't expected to finish as even average scoring units in 2021 against defenses that could certainly find themselves inside the league's top-10 groups when the season is all said and done.
Perhaps Teddy experiences a career renaissance of sorts in Denver; just realize he was surrounded with multiple high-caliber weapons in Carolina and led the offense to 24 or fewer points in 10 of his 15 starts. Here's to hoping Jerry Jeudy, Courtland Sutton, K.J. Hamler and Noah Fant ball the hell out; I'm betting on it taking until 2022 when a certain reigning MVP may or may not come to town before this offense produced multiple high-end fantasy receivers.
Last season, Jones scored fewer touchdowns than Dak Prescott. Let that sink in.
The Giants scored fewer than 24 points in a league-high 14 games in 2020. Offseason additions Kenny Gollday (hamstring) and Kadarius Toney don't appear to be entering Week 1 at their full powers, while PFF's 32nd-ranked offensive line won't help matters.
It's not surprising the Giants are one of four teams implied to score fewer than 20 points in Week 1, particularly against Vic Fangio's always well-coached group. This Broncos defense could be more lethal than usual in 2020: Healthy versions of Von Miller and Bradley Chubb will join forces with high-impact corners Patrick Surtain and Kyle Fuller to likely crush an early-season schedule consisting of the Giants, Jaguars and Ravens in Weeks 1-3.
Most likely to erase six month's worth of problems in 60 minutes: Green Bay Packers QB Aaron Rodgers
Last season featured arguably the single best version of Rodgers the game has ever seen. His future in Green Bay certainly doesn't look all that bright, but for the 17th straight season he'll call Lambeau Field home. The league's reigning top-ranked scoring offense will have to contain the likes of Cameron Jordan and Marcus Davenport at the line of scrimmage, but there's little high-end help in the secondary available, particularly if the league decides to suspend No. 1 CB Marshon Lattimore before the season (seems unlikely at this point).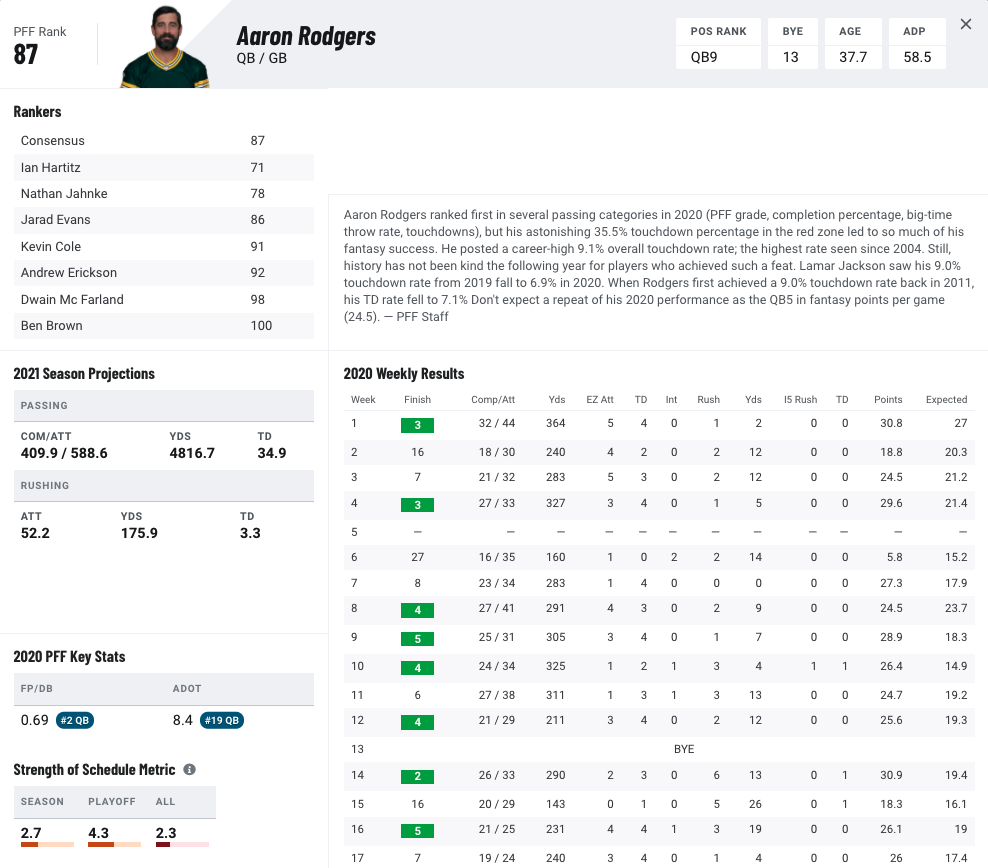 It'd make sense if Rodgers and company regress just a bit because it's hard to be that damn good for back-to-back seasons. With that said: Don't be surprised if A-aron shreds this descending secondary with a smile on his face.
Most likely to rotate bad decisions with breathtaking throws: New Orleans Saints QB Jameis Winston
Winston was the 2019 "champion" in Entertainment Factor, which ranks quarterbacks by the difference in their ranks in big-time throw rate and turnover-worthy play rate. Leading this metric probably shouldn't be considered a positive; Drew Lock was the leader in 2020. Still, it's a good way to discern which quarterbacks make you perk up more than others when their name is called on Red Zone.
Sean Payton runs a different offense than Bruce Arians, and the presence of Taysom Hill makes it likely Winston would hit the bench way before flirting with throwing for 30 interceptions again. Still, it's hard to fully take the DGAF out of anybody, particularly a fearless gunslinger like Winston looking to make a strong first impression as the Saints' hopeful longterm answer at the position.
Maybe Lasik Jameis is suddenly a prodigy immune to making mistakes, but I wouldn't be on it. Look for Winston to flash the sort of upside that made him a No. 1 overall pick in the first place with bad-decision reminders of why he's no longer employed by the Saints' division rival.
Regardless of the scoreboard, football is more fun when Winston is one of the league's starting quarterbacks. Thank you, coach Payton.
It'd be a bit silly for coach Matt Nagy to only give Dalton 30 minutes to prove his case as a starter, albeit not unprecedented. This is exactly what happened to Tom Savage in Week 1 of 2017, leading to Deshaun Watson working as the undisputed starter from that point forward.
It's silly to think Justin Fields is in more danger against the Rams as opposed to another NFL defense; is the plan to bench Fields against tougher defenses for the entire season? Why is his injury risk any higher against Aaron Donald and company than against Myles Garrett and Jadeveon Clowney in Week 3? Should four consecutive games against the Buccaneers, 49ers, Steelers and Ravens in the middle of the season dissuade Nagy from ever starting Fields in 2021?
Play the best player — everything we saw in the preseason indicated Fields gives the Bears the best chance to win at this moment in time. Here's to hoping Nagy comes to the same conclusion before too long.
Most likely to suddenly be everyone's favorite dark-horse MVP pick: Los Angeles Rams QB Matthew Stafford
The Bears certainly aren't a cake walk for any offense, but it's not like Stafford has had many non-Thanksgiving chances to ball out in primetime over the years. This Sunday night matchup features one of the week's larger discrepancies in expected performance by each team's respective quarterback; Stafford putting a few of his patented wow throws on tape will make more of an impression under the lights in Week 1 than in a random Sunday afternoon loss in Detroit.
Most likely to have a 'ya'll must've forgot' overall QB1 week: Baltimore Ravens QB Lamar Jackson 
Even a relatively disappointing 2020 campaign from Jackson still produced rather insane highlight reels as a rusher and passer alike. He'll kickoff 2021 with a matchup against one of just eight defenses that allowed at least 22 fantasy points per game to opposing quarterbacks. Implied for the third-most points in Week 1, the Ravens are expected to have their way with the Raiders' always underwhelming defense. Don't be surprised if the league's 2019 MVP finds his way into the end zone on multiple occasions.
Most likely to hear uncalled-for mid-game benching cries: Las Vegas Raiders QB Derek Carr 
The rising eighth-year quarterback posted career-best numbers across the board last season that ranked him among the league's best signal-callers in most major efficiency categories:
PFF passing grade: 86.5 (No. 8 among 44 qualified quarterbacks)

QB rating: 101.4 (No. 11)

Yards per attempt: 7.9 (tied for No. 6)

Adjusted completion rate: 78.5% (tied for No. 9)

Big-time throw rate: 6.8% (tied for No. 5)

Turnover-worthy play rate: 2.8% (tied for No. 13)
Yet, it'd hardly be surprising if things start off rough in Week 1 against the NFL's reigning eighth-best defense in fewest fantasy points allowed to quarterbacks. Carr is at his best when given the benefit of a clean pocket, something that might not be readily afforded against the Ravens' blitz-happy defense. Perhaps he again finds a way to engineer a top-10 scoring offense; just realize most didn't give the veteran quarterback much slack even during a rather solid 2020 season, so a hiccup out of the gate on Monday Night Football could cause some @OldTakesExposed-caliber gaffs from frustrated Raiders fans and fantasy investors alike.