The Green Bay Packers faced off against the league's best defense on Saturday. Aaron Donald and Jalen Ramsey entered and exited the game as arguably the top two overall defenders alive, while defensive coordinator Brandon Staley's ability to mastermind a bend-don't-break defense on steroids made the Los Angeles Rams an extremely tough out for anybody.
Whatever. Aaron Rodgers looked as good as he ever has during the Packers' 32-18 victory over the Rams, throwing for 296 yards and accounting for three touchdowns in total. The stat line could've been far bigger had his receivers done a better job holding onto the ball, too. Nevertheless, Rodgers continues to pile on ridiculous statistics against anybody and everybody he comes up against.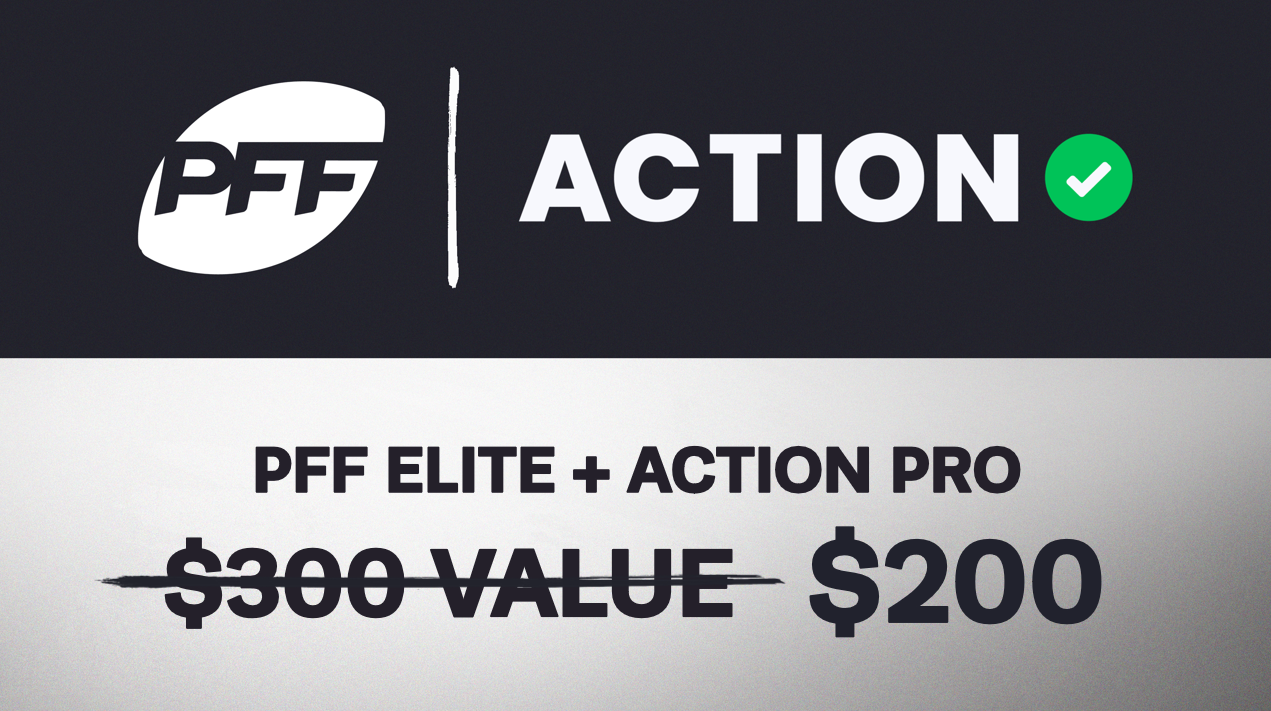 We've seen Rodgers look mortal once this season when he threw for just 160 yards and tossed a pair of interceptions against the Tampa Bay Buccaneers back in Week 6. Otherwise, this has truly been the closest thing to a Super Saiyan form of Rodgers that we've ever seen. He's set career-high marks in the following statistics in 2020-21 (including playoffs).
| | | |
| --- | --- | --- |
| Stat | | Rank among Rodgers' seasons  |
| PFF overall grade | 94.6 | 1st |
| PFF passing grade | 94.3 | 1st |
| Touchdowns | 50 | 1st |
| Completion percentage | 70.3% | 1st |
| Adjusted completion percentage | 81.2% | 1st |
| Passer rating | 120.7 | 1st |
Rodgers has done all of this in style. Only Russell Wilson (45) has more big-time throws than Rodgers (44) on the season. Throw in the reality that the artist known as MV-Sheesh has left plenty of yards on the field, and it's easy to call this smirking version of Rodgers the best version of himself that the world has seen yet.
The results on a team-wide scale have been just as wild. We have to go all the way back to the 2013 Denver Broncos (+0.342 EPA per pass play) to find a comparable regular-season passing offense to the 2020 Packers (+0.369). Before them? Only Rodgers himself and the 2011 Packers (+0.369) were more efficient. Oh, also Rodgers and the 2014 Packers (+0.325) are responsible for the fourth-highest mark over the past 10 years. Three of the league's four most efficient passing games since 2011 have been engineered by Rodgers. Madness.
Leaders in EXPECTED POINTS ADDED (EPA) per pass play since 2011 (regular season only)
Of course, none of this would be possible without Rodgers' mind-meld chemistry with Davante Adams, who also deserves plenty of credit in his own right for emerging as arguably the single best WR in the league at the moment. Incredible throughout the entire regular season, the 2020 Packers offense deserves to be considered one of the best passing games of the past decade regardless of how the postseason pans out.
The key that has unlocked the Packers' offense has been Rodgers' absurd ability to dice up defenses downfield. Overall, Rodgers turned in just the sixth season with a 99.9 PFF passing grade on passes thrown 20-plus yards downfield since 2010. There might not be a scarier, yet more inevitable, three-second experience for opposing fans than when Rodgers uncorks a football outside of the television screen.
106 seconds of Aaron Rodgers throwing b-e-a-utiful downfield dimes pic.twitter.com/Ow5ndaydkk

— Ian Hartitz (@Ihartitz) January 17, 2021
I was one of the clowns that picked the Detroit Lions to win the NFC North in 2020. The rationale was simple: Rodgers had been great from 2015-19 but not the same world-beating talent we saw from 2010-14, and the Packers largely declined to add anybody of substance to this passing game during the offseason.
With this in mind, we must give credit to Adams and the Packers' additional crop of pass-catchers, specifically their absurdly efficient tight end "Big Bob" Robert Tonyan, TD-or-bust field-stretching WR Marquez Valdes-Scantling and second-team all-swag RB Aaron Jones.
Coach Matt LaFleur should also be lauded for helping engineer one of the NFL's smartest offenses. Having a football savant like Rodgers under center certainly helps matters, but either way, this unit has still continuously set itself up for success thanks to their pre-snap decision making.
| | | |
| --- | --- | --- |
| Stat | | Rank among 32 teams |
| Screen rate | 14.6% | 2nd |
| Play-action rate | 29.8% | 8th |
| Pressure rate | 21.9% | 1st |
| Shift/motion rate | 58.5% | 6th |
| Passing yards after the catch per completion | 6.0 | 2nd |
The latter statistic, in particular, stands out to me. Legendary head coach Bill Walsh was known to attribute the success of an offense's ability to pick up yards after the catch to 1.) timing and 2.) accuracy.
We've always known Rodgers is next to impossible to stop when he gets out of the pocket and starts acting like he's back on the playground; 2020-21 marks the best example of him also playing exceptionally well within the confines of the offensive scheme.
We laughed in April, after the Packers selected Jordan Love in the first round, about the idea of a pissed-off version of Rodgers getting back to functioning as the best QB alive. Rodgers has (obviously) rejected this storyline, instead giving a ton of credit to a change in offseason weightlifting strategy:
"I just haven't lifted this way, I don't think, in a long time, where I'm having PRs squatting week to week. That just doesn't happen, especially not for an older guy. I don't know what the science says, but I do know what it feels like. I know I've felt a lot better with my legs underneath me, and it's allowed me to play in rhythm so much more this season. That's why the accuracy has been where it's at and timing's been where it's at, just the feel in the pocket. But, really, just an extra emphasis on my legs and making sure they're underneath me."
Lesson: never skip leg day.
Also: never doubt arguably the most talented QB the glorious game of football has ever seen.
It remains to be seen how this season will end for Rodgers and company, but either way, it's a useless endeavor to try and maybe name more than one QB who has played at a higher level this season. Credit to Rodgers for somehow taking his game to another level at 37 years of age; best of luck to the poor group of NFC South defenders tasked with slowing him down come the 2020 NFC Championship Game.