NFL depth charts are always in a constant state of flux due to transactions, injuries, performance and at-times questionable coaching decisions. The RB position in particular can be tough to stay on top of, as an overwhelming majority of offenses have replaced a single three-down back with committees of various shapes and sizes.
What follows is a breakdown of each team's backfield ahead of Week 16 in order to better determine:
Offenses that are featuring a single workhorse

Fantasy-friendly committee backfields

Situations that fantasy football owners should avoid
This isn't a full depth chart listing; I'm not concerned about special teams RBs or guys that will be lucky to play more than an offensive snap or two come gametime. Rather, the goal here is to get an early idea of the league's various committee situations in an effort to see undervalued backfields. We'll also take a quick look at Week 16 matchups.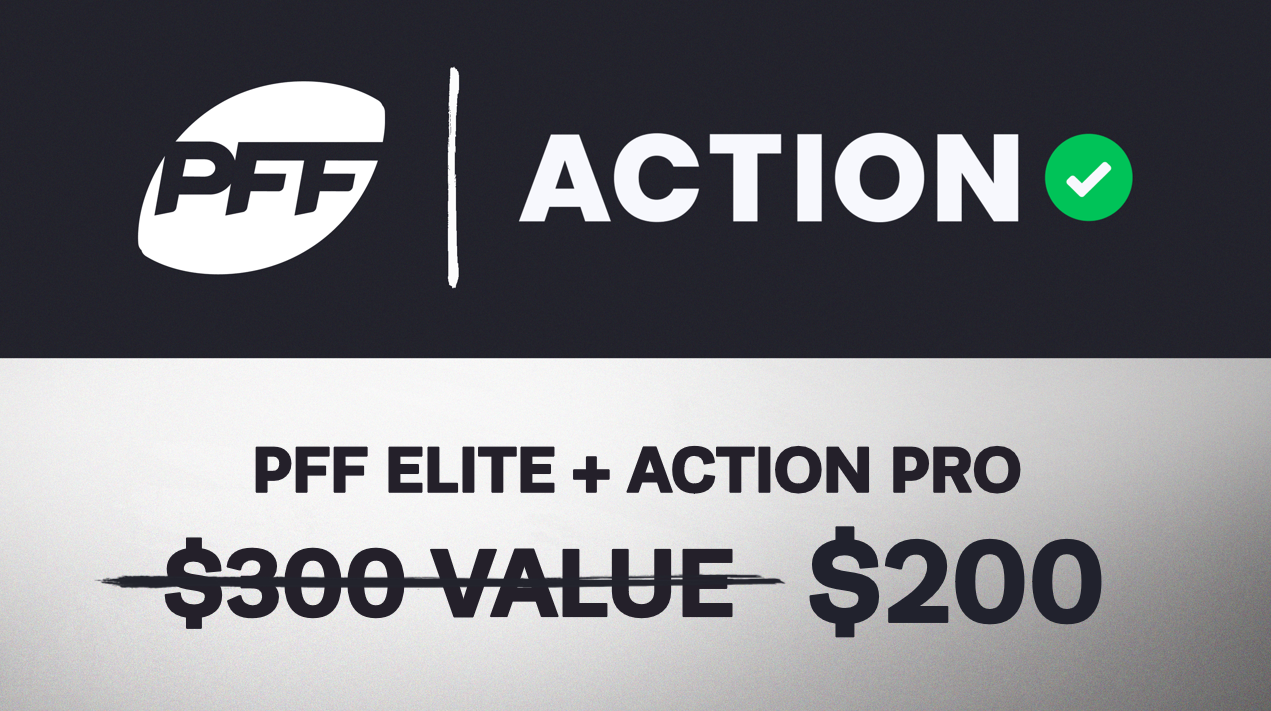 Each back's Week 15 snap rate, carries and targets is listed next to his name in parenthesis. Every team's RB1 is simply whoever played the most snaps the previous weeks. Note that the snap rates denote total snaps, so teams with a dual-threat RB/WR like Austin Ekeler or Tarik Cohen will have a total percentage higher than 100% since those backs typically spend a solid chunk of time lined up in the slot or out wide.
Notes: Kyler Murray has gotten back to running over the last two weeks with 21 combined rush attempts; he had just 15 combined carries in Weeks 11-13. He has still emerged as one of the league's most-productive rushers despite the slow stretch regardless of position:
Rushing yards: 744 (No. 18 in the NFL)

Rushing TDs: 11 (tied for No. 3)

Fantasy points from rushing production: 131.2 (No. 8)
Unsurprisingly, Drake's newfound receiving usage has quickly evaporated with Murray taking off to run more often. The reality that Edmonds (ankle) was anything but limited in Week 15 makes it tough to trust either RB moving forward. We're used to seeing Drake work ahead of Edmonds; to see the third-year back get more run than the starter in a game that the Cardinals never trailed was surprising to see.
Edmonds has at least five targets in four consecutive games; just realize Week 15 marked the first time all season he had had more than eight carries in a game with Drake active. Not to say this couldn't happen again, but this backfield is simply more murky than ever at the moment. Drake unfortunately isn't a recommended fantasy start with Murray back to taking matters into his own hands instead of giving Drake fantasy-friendly 1) targets, or 2) goal-line carries. Throw in a less than ideal matchup against the league's fifth-ranked defense in fewest PPR points per game allowed to opposing RBs, and I'll be passing on either Cardinals back in the majority of potential start/sit questions.
Notes: I wrote the following two weeks ago:
"Stay the hell away people. Offensive coordinator Dirk Koetter said the plan was to use Gurley (knee) on third down and in the red zone. Smith (head) is banged up. Perhaps we could get behind Hill if both backs are ruled out, but even then we're talking about a likely mini-committee between him and Qadree Ollison. No single RB from this backfield has been handed 15 rushes or more than five targets in a game since Week 9. The Chargers aren't a difficult matchup, but three-headed committees in a pass-first offense aren't exactly the sort of situations we want to be prioritizing in fantasyland."
To reiterate: Stay the hell away people.
Notes: Ingram didn't play a snap in Week 15. This is finally a two-RB backfield with plenty of Lamar Jackson mixed in between.
Dobbins has certainly made the most out of his newfound opportunity ever since the Ravens' Week 7 bye:
Week 8: 15 carries-113 rush yards-0 TD, 66% snaps

Week 9: 12-30-0, 56%

Week 10: 5-13-0, 44%

Week 11: 15-70-1, 63%

Week 13: 11-71-1, 38%

Week 14: 13-53-1, 62%

Week 15: 14-64-1, 53%
Clearly Dobbins isn't completely "freed," but he's at least the undisputed lead back in terms of raw touches at this point. We'll take it. Fire up Dobbins as an upside RB2 against one of just 11 defenses that has allowed at least 25 PPR points per game to opposing backfields.
Notes: The Bills are capable of scoring on anybody, but this is in large part thanks to Josh Allen and the team's plethora of talented receivers. The Bills' young QB has been one of the league's most-frequent TD scorers on the ground since entering the league in 2018:
Allen usually doesn't waste his time doing boring things like checking the ball down to his backs. It'd be difficult to treat them as more than a low-end RB2 due to the general lack of fantasy-friendly opportunities available even with assurance that either Singletary or Moss would be the offense's three-down back.
The scenario isn't on the table; both Bills RBs are low-ceiling RB3s despite a winnable matchup against a Patriots defense that has been gashed on the ground by the Dolphins (250 rush yards), Rams (186), Cardinals (138), 49ers (197) and even the Bills (190) since their Week 5 bye.
Notes: Christian McCaffrey (thigh) is hoping to return this season, but it wouldn't be surprising at this point if the Panthers shut him down. If active, CMC is a lock for the top-three at the position. The man is somehow averaging more PPR points per game in 2020 than he did in 2019. Madness.
Davis hasn't had the same sort of world-beating role during McCaffrey's second absence, as Smith and Curtis Samuel usually combine to soak up around 40% of the backfield's snaps and carries. Still, the Panthers have ultimately fed their talented backup RB at least 15 touches in all but two of his 11 starts this season. The problem has been that Davis racked up at least five receptions in four of his first six starts, but he's finished with more than three catches in a game just once over the Panthers' past four contests.
The Football Team joins the Saints and Steelers as the league's only three defenses that have allowed fewer than 20 PPR points per game to opposing backfields. Davis has flirted with the RB1 borderline in my rankings for weeks, but this brutal matchup in a Panthers offense trending downwards isn't the sort of spot to start him at all costs. RBs looking at 15-plus touches remain viable in fantasy; just treat Davis closer to the back-end of the RB13-24 range this week.
Notes: Since returning from the concussion protocol all Montgomery has done is ball the hell out:
Week 12: 11-103-0 rushing, 5-40-1 receiving, 86% snaps, PPR RB6

Week 13: 17-72-2 rushing, 4-39-0 receiving, 75% snaps, PPR RB1

Week 14: 11-113-1 rushing, 3-42-0 receiving, 67% snaps, PPR RB6

Week 15: 32-146-2 rushing, 1-16-0 receiving, 88% snaps, PPR RB2
Yes, these performances have come against the Packers, Lions, Texans and Vikings — the No. 28, No. 32, No. 31 and No. 18 ranked defenses in PPR points per game allowed to opposing RBs. Also yes, the Jaguars (No. 31) hardly represent anything for fantasy football managers to suddenly be concerned with.
Montgomery is the PPR RB6 on the season. Fire up the RB position's third-leading rusher in total missed tackles forced on rush attempts as the upside RB1 that he's transformed into during the season's final stretch.
Notes: The post-Burrow Bengals have largely been a dumpster fire. They've scored seven TDs in 12 quarters courtesy of a 1) kick return, 2) prevent-induced fourth quarter drive against the Giants down multiple scores, 3) 72-yard screen to Tyler Boyd, 4) an actually perfectly fine 77-yard scoring drive capped off with a five-yard TD to A.J. Green against the Cowboys, 5) 38-yard drive after recovering a fumble vs. the Steelers, 6) 26-yard drive after intercepting Big Ben, and 7) another perfectly fine 80-yard drive capped off with a 23-yard TD run by Ryan Finley.
Credit to the Bengals for their upset win over the Steelers in Week 15, but it's tough to feel too confident about any of the pieces involved in fantasyland this week. Bernard is the obvious top candidate coming off his two-TD performance; just realize the ceiling and floor alike are largely brutal inside of this post-Burrow offense.
Gio is back in the RB2 conversation against the league's second-worst defense in PPR points per game allowed to the position, but I'd take a similarly-ranked player over just about anyone involved in this Bengals offense despite the cozy matchup.
Notes: Hunt can get by with an extremely positive or negative game script, but occasions such as Week 15 that feature a relatively modest two-score lead for most of the game can result in these sort of low-usage performances.
One way the Browns could get Hunt more involved would be by increasing Hunt's usage as a true receiver. Unfortunately, Hunt doesn't have more than six snaps lined up in the slot or out wide in a game this season. The ex-Chiefs RB averaged 12-such snaps per game in 2019 and has proven to be one of the league's more dynamic backs when used as a pure receiver.
More Kareem Hunt lined up as a true receiver please @Browns pic.twitter.com/fWAqibpiXe

— Ian Hartitz (@Ihartitz) December 15, 2020
Ultimately, Chubb and Hunt are the RB7 and RB17 in PPR points per game. They should continue to be fired up as an upside RB1 and RB2, respectively, in this winnable matchup against the Jets. It'd make more sense than ever for coach Kevin Stefanski to really dive into Hunt's receiving ability against the league's fourth-worst defense in receptions allowed to the position. Either way, there should be plenty of scoring chances to go around inside of a Browns offense presently implied to score 28.25 points — the fourth-highest mark of Week 16 (FantasyLabs).
Notes: This Cowboys offense has basically looked competent for 12 quarters in their post-Dak era, and it's tough to believe the best is yet to come with all-world OL Zack Martin (calf, IR) likely done for the year. Don't expect Ezekiel Elliott's (calf) bell-cow role to go anywhere if he's healthy enough to return to action, although more touches for Pollard need to be handed out at this point. The second-year back has truly been one of the league's best pure rushers over the past two seasons:
PFF rushing grade: 89.2 (No. 4 among 73 RBs with at least 100 carries)

Missed tackles forced per rush: 0.25 (No. 1)

Yards per carry: 5 (tied for No. 6)

Yards after contact per rush: 4.2 (No. 1)
Pollard's performance against the 49ers demonstrated the sort of big-play ability that has largely been missing from this run game with Zeke as the lead back.
*Tony Pollard is a RB1/always has been astronaut meme*pic.twitter.com/BLtKJsla1v

— Ian Hartitz (@Ihartitz) December 20, 2020
I said on Sunday morning that Pollard should be treated as a top-12 back against the 49ers. That sentiment holds true in Week 16, even in a tougher matchup against the Eagles' ferocious defensive front. This is thanks in part to Pollard's demonstrated high-end talent, but more so due to his ridiculously fantasy-friendly near every-down role. Pretty much any RB that can flirt with a 90% snap rate and double-digit targets should be considered a top-12 option at the position independent of the matchup; Pollard isn't an exception.
Zeke would be more of a mid-tier RB2 if active due to the reality that the Cowboys had already been giving Pollard more of a 30-40% snap rate before the injury. The Cowboys are technically still alive in the NFC East; their $90 million back will assuredly lead the way if healthy enough to suit up, but somewhat reduced snaps would make sense with Elliott operating at less than 100%.
Notes: Gordon and Lindsay basically split touches right down the middle when both are healthy. There will be times like Week 15 in which Gordon luckily finds his way into the end zone twice, but bunches of fantasy-friendly goal line touches aren't available inside of the league's 28th-ranked scoring offense.
The Chargers aren't necessarily a matchup we should fear, although the potential for entertaining-gunslinger Drew Lock to provide more bad than good lowers the ceiling and floor for everyone involved in this offense. Gordon is the PPR RB25 on the season and is the recommended play, but even then we aren't talking about anything more than a borderline RB2 due to this offense's typically low scoring ceiling.
Notes: Swift has regained his role as the Lions' lead RB. His two-TD performance in Week 15 could've been even bigger if the rookie didn't lose a goal line fumble while attempting to leap over the top. Matthew Stafford (ribs) is playing through the pain, helping Swift continue to boast high-end fantasy value thanks to his dual-threat skill-set.
The RB15 in PPR points per game, Swift has racked up 16, 21, 11 and 19 touches in his last four games. This sort of role is plenty for a back with Swift's sort of natural talents; he's worthy of continued upside RB2 treatment even against the Buccaneers' beastly front-seven.
Notes: Williams had three touches on his first four snaps, although a thigh injury kept him sidelined for the game's final 45 minutes. Dillon broke off a solid 18-yard run in Week 15 but didn't receive another touch. Makes sense.
Jones has always been more than capable of balling out to an even higher level than usual with this sort of true three-down role. It seems unlikely that Williams misses time, but he could at least be prioritized less than usual while operating at less than 100%. The reality that the coaching staff still doesn't trust their second-round pick to be on the field for any length of time cements the reality that Jones is looking at one of the position's largest workloads ahead of an A+ spot against the league's eighth-worst defense in PPR points per game allowed to opposing RBs.
Ultimately, Jones is the RB5 in PPR points per game on the season. You don't need me to tell you to start the man in the fantasy football championship; just realize his usually gaudy ceiling is even higher as long as Williams remains banged up.
Notes: Johnson caught all 11 of his targets for 106 scoreless yards. The ex-Cardinals RB previously didn't have even five targets in a game all season. This was undoubtedly thanks in large part to the absence of Duke Johnson (neck). Still, there was also some luck involved from functioning in an almost exclusively negative game script; don't expect Johnson to finish with anything close to double-digit targets again in Week 16.
There's a reduced ceiling for any RB involved in a Deshaun Watson-led offense due to the stud QB's tendency to 1) throw downfield instead of checking down, and 2) keep the ball on designed rushes inside the 10-yard line. Still, this week's matchup against the Bengals has the Texans sitting pretty with an implied team total of 27.5 points.
Johnson's every-down role with Duke sidelined is befitting of a true fantasy RB1, but the reality that the Texans don't give their RBs a fantasy-friendly role leaves him more in the ~RB15 range. This is fine! Fire up Johnson with confidence in Week 15; we just aren't going to see the 2015-2016 version of him anytime soon.
Notes: Jordan Wilkins didn't play a single offensive snap in Week 15 for the first time all season. 
People, this is huge. Taylor has impressed as a pass-catcher; the man has caught 35 of 36 targets, for crying out loud. Still, Hines' status as the offense's preferred pass-down option isn't going anywhere. The most-realistic path for high-end fantasy success for Taylor was always to function as an efficient, undisputed early-down option in a two-RB committee. That's finally the case, as Taylor has taken his tackle-breaking ability to a new level in recent weeks:
Weeks 1-10: 9 missed tackles forced on carries

Weeks 11-15: 22 missed tackles forced on carries
The rookie can accordingly be fired up as a legit RB1 despite this week's less than ideal matchup against the Steelers' league-best defense in fewest PPR points per game allowed to opposing RBs. Hines is more of a low-floor RB3 that's always at risk for fewer than 10 total touches.
Notes: Pain. The artist known as James RB1son is believed to have suffered a high ankle sprain and will seemingly have a tough time suiting up this Sunday. The absence of Robinson certainly opens up a ton of opportunity, but it's truly anyone's guess as to who will benefit. I'd bet on Ozigbo being the lead back with Ogunbowale and Chris Thompson (back, IR) primarily functioning as pass-down backs throughout their respective careers; just realize the floor for anyone involved in the league's 29th-ranked scoring offense is painfully low. Ozigbo is a Hail Mary RB3, but keep an eye on the Jaguars' practice report and transaction news to make sure they don't add more competition to the situation. 
Notes: More pain. CEH (ankle, hip) is expected to miss at least the rest of the regular season. The Chiefs utilized the following backfield split when CEH was active for emergency purposes only back in Week 13:
RB1: Bell (52% snaps, 11 carries, 3 targets)

RB2: Williams (48%, 6, 2)
Week 15 also demonstrated the reality that Bell is this backfield's lead dog, but Williams will likely still be the back on the field in obviously pass-first situations. This isn't that big of deal against the Falcons; the Chiefs are implied to score a league-high 32.25 points.
Make sure that Patrick Mahomes and company are expected to start and play their usual roles; it'd take a minor miracle for the Chiefs to lose the No. 1 seed. Assuming it's business as usual come Sunday, Bell can be fired up as a top-20 option at the position that should be able to find his way into the end zone at least once as the lead back of the league's single-best offense.
Notes: The Raiders have noted their desire to more heavily feature Jacobs in the passing game on multiple occasions over the past two years, but we still see games like last week where no fewer than three additional backs are used to help keep their talented second-year back off the field in pass-first situations.
It truly makes no sense why Jacobs doesn't see more work as a receiver. He's one of just six RBs with at least 40 targets to average at least 0.3 forced missed tackles per reception:
Oh well. Jacobs is still the RB12 in PPR points per game on the season thanks to having more carries than everyone other than Derrick Henry and Dalvin Cook. We haven't seen high-end efficiency on the ground throughout the season, but this sort of volume is impossible to ignore in fantasyland.
Don't be surprised if Jacobs finds more success than usual this week against the Dolphins' 25th-ranked defense in yards allowed before contact per rush; fire him up as the volume-based RB1 that's he's been all season.
Notes: Ekeler was supposed to be limited in Week 15; he played a higher percentage of the offense's snaps than he had in Week 13 or Week 14. The bad news is that 1) he appeared badly limited by a quad issue, 2) Ballage received the majority of the offense's goal line work, and 3) Justin Herbert finally said to hell with checking down and posted a season-high 12.3 yard average target depth.
The banged up Chargers have had plenty of time to get healthy since their overtime victory over the Raiders last Thursday night; just realize last week's usage was more indicative of a fantasy RB2 than someone that should be locked in as a top-five option at the position.
Ekeler has earned the benefit of the doubt and *should* receive a target total higher than four more weeks than not; just realize we should temper expectations a bit while he continues to play through the pain. It'll be tough to keep Ekeler outside of the position's top-12 ranked options, but him potentially continuing to lose fantasy-friendly targets and goal-line carries certainly doesn't help matters.
Notes: Akers is expected to miss at least Week 16 with a high-ankle sprain. The news is terribly unfortunate considering the rookie had finally carved out a near every-down role over the past two weeks.
We have a five game sample size of the Rams getting fewer than five snaps from Akers:
Week 2: Henderson (14 touches, 42% snaps); Brown (11 touches, 54% snaps)

Week 3: Henderson (21 touches, 49% snaps); Brown (7 touches, 49% snaps)

Week 4: Henderson (9 touches, 39% snaps); Brown (14 touches, 61% snaps)

Week 6: Henderson (14 touches, 53% snaps); Brown (5 touches, 45% snaps)

Week 7: Henderson (17 touches, 56% snaps); Brown (10 touches, 40% snaps)
Henderson is fully expected to continue to lead the way in total touches; just realize we probably aren't looking at the same level of a workhorse role as what Akers was getting.
Up next is a Seahawks defense that didn't manage to stop the likes of Alexander Mattison (20-112-0), Dalvin Cook (17-65-1), Wayne Gallman (16-135-0) and even Todd Gurley (14-56-1) from finding plenty of success on the ground. Fire up Henderson as a low-end RB2, even if Jared Goff's weekly potential to turn in a truly brutal performance limits the overall upside for everyone involved in this offense..
Notes: Ahmed is a legit volume-based RB2 as long as Myles Gaskin (covid) remains sidelined. This is more true than ever ahead of a matchup against the Raiders' fourth-worst defense in PPR points per game allowed to opposing RBs. The return of Gaskin could potentially lead to a muddled committee, and the scoring upside of the Dolphins offense is somewhat limited while each of Tua Tagovailoa's top-three receivers remain sidelined. Still, volume is volume, and Ahmed has plenty of it as long as Gaskin is out.
Check out the Tuesday edition of The PFF Fantasy Football Podcast for my full thoughts on Ahmed and Week 16's top waiver wire options.
Notes: Only Christian McCaffrey (30.1 PPR points per game) has been more productive than Cook (24.7) on a per-game basis this season. Cook (321.3 PPR points) has a real chance to catch Alvin Kamara (321.6) for the position's outright lead before the end of the season. Up next is a not-great matchup against the Saints, although they've certainly looked a bit less immortal in recent weeks by allowing 246 and 179 rushing yards to the Eagles and Saints. Cook remains anyone's idea of a top-three RB at the position in both real life and fantasyland.
Notes: Michel continues to make the most out of his touches, but unfortunately the 2020 version of the Patriots offense doesn't afford as many fantasy-friendly goal line touches to its starting RB as we've seen in past editions. Yes, this is partially true because the Patriots boast the league's 27th-ranked scoring offense. Also yes, Cam Newton has dominated goal-line work to an alarming extent. Only six players have more than 15 rushes inside the five-yard line this season:
The Patriots rushed for an impressive 188 yards against the Bills back in Week 8; there's a scenario where Michel sees enough volume to flirt with triple-digit yards and a trip or two to the end zone. Still, there's a real chance the Patriots are forced into comeback mode sooner rather than later, which would again lead to White playing the majority of the backfield's snaps.
Don't feel like you have to play anybody from this offense, but Michel is the best bet for fantasy success out of the backfield. Even then, we're talking about a volume-based borderline RB2 at best. White isn't a realistic fantasy option with four or fewer receptions in all but two games this season.
Notes: This Brees-led passing game has struggled to consistently move the ball downfield all season. Still, the veteran QB has produced multiple scores and/or 300 passing yards in all nine of his non-injury-shortened games in 2020. Week 15 was an outlier in terms of poor pass-game efficiency; don't expect a repeat performance against a Vikings defense that is a shell of the unit that has given the Saints so much trouble in January in recent years:
Yards per attempt allowed: 7.58 (No. 25)

Explosive pass-play rate allowed: 15.8% (No. 26)

QB rating allowed: 104.4 (No. 24)

Pressure rate: 22.2% (No. 31)
This offense simply doesn't have that high of a ceiling without Michael Thomas (ankle, IR) in the picture, but an indoor matchup against this middling-to-poor secondary shouldn't bring out the worst of Brees and company. Fire up Kamara as a top-three option at the position due for a major resurgence in targets. Murray is more of a desperate TD-dependent flex. 
Notes: Not great, Bob. This offense hasn't looked passable for weeks and more truthfully for the entire season. Devonta Freeman (ankle, hamstring, covid) returned to practice last week and could be on the verge of either replacing Morris, or turning this into a full-fledged four-RB committee. Either way, it's already divided enough to render each as a non-viable fantasy option in this week's brutal matchup against the Ravens. Nobody is implied to score fewer points than the Giants (17) this week; try to avoid touching anybody involved in this offense.
Notes: Week 15 was a best-case scenario for Gore. The Jets inexplicably led the Rams the entire game, he racked up a season-high 24 touches and even managed to find the end zone. The result was a PPR RB26 finish. There just isn't enough of a floor or ceiling involved for anybody in the league's 32nd-ranked scoring offense to warrant any sort of fantasy consideration ahead of a far-from-easy matchup against Myles Garrett and company.
Notes: Sanders didn't manage to rip off a game-changing TD run last week, but he did manage 90 total yards and posted his second consecutive week with a snap rate of at least 80%. This is great: Sanders hovered between 56-72% in Weeks 10-13. The presence of Jalen Hurts hasn't helped Sanders' target share or opportunity near the goal line, but at least 1) the offense is moving better, and 2) the Eagles have resumed giving him a true three-down role.
Up next is a dream spot against the Cowboys' league-worst defense in yards before contact allowed to opposing RBs. I would go through the outrageous amount of backs that have balled the hell out against this defense in 2020, but it's tough to imagine anyone has the sort of time to comprehend that laundry list of RBs during the holiday season and in this economy.
Anyway, Sanders is locked in as a top-10 option at the position ahead of the smash spot of all smash spots. Don't take him out of your fantasy football lineup; not even if there's a fire.
Notes: Conner (quad) could return in Week 16 and attempt to play through the pain. Either way, Ben Roethlisberger prefers to flow this offense through the WRs and TEs, and that strategy is basically broken at the moment. Conner would likely work as the lead back if healthy enough to suit up in Week 16; just realize he hasn't received a true three-down role all season, and it wouldn't be shocking if Snell gets the nod considering the second-year back showed more juice in Week 15 than we'd seen out of this backfield in a minute.
The Steelers are reeling at the moment and next face off against Darius Leonard and the Colts' talented front-seven. I'm staying the hell away from everyone involved if Conner is active, while the artist known as Snelly Cat would be a volume-based borderline RB2 at best if the Steelers' starting RB remains sidelined.
Notes: Mostert (ankle) should be considered questionable for Sunday. He was dominating snaps before re-aggravating the injury in Week 15, as Mostert (24 snaps) played well ahead of Wilson (11) and McKinnon (3) alike during the first 30 minutes of the 49ers' loss to the Cowboys. Unfortunately, this backfield has largely been a rotation all season, and there's no real way to tell if Mostert is healthy enough to again command the undisputed lead role.
We can treat Wilson as a legit RB2 if Mostert is sidelined, otherwise the latter back is going to be the only viable fantasy option. Even then, this week's matchup against the Cardinals isn't the sort of dream matchup we had in play against the Cowboys in Week 15. Any RB associated with the Shanahan family has been good for fantasy business for the better part of the last two decades; just realize this ever-evolving committee isn't close to cemented as we enter the second-to-last week of the season.
Notes: Carson received all the usage we could ask for in Week 15, but Hyde managed to "vulture" a 50-yard score away from the Seahawks' starting RB. The good news is that Carson's 70% snap rate represents his highest mark of the season; this has been more of a committee than most have realized throughout the year. Finally healthy and getting fed accordingly, Carson deserves to be fired up as a recommended start and borderline RB1 this week despite the obviously tough matchup against Aaron Donald and company.
DeeJay Dallas (ankle) is expected to miss multiple weeks. Penny made his season debut in Week 15 and understandably wasn't thrust into much of a role. Still, don't be shocked if that changes in Week 16 and beyond. He quietly split snaps with Carson when healthy down the stretch in 2019. Carson will undoubtedly remain the lead back while healthy, but it wouldn't be surprising to see the Seahawks squeeze their 2018 first-round pick into this committee once they deem him to be truly back to 100%.
Notes: Fournette managed to fall into the end zone twice with Ronald Jones (finger/covid) out of action. It was a bit surprising to see Fournette work so far ahead of McCoy and Vaughn in the passing game considering the latter two backs were active ahead of the former in Week 14, but to be fair not much of anything has made sense about this backfield's usage over the past two seasons.
The nightmare scenario is both RoJo and Fournette being active in Week 16's smash spot against the Lions' league-worst defense in fewest PPR points per game allowed to the position. Either RB will be a volume-based borderline RB1 if the other is inactive come game time, but things would be much riskier if both suit up. I'd lean toward treating RoJo as the recommended start in this situation; just realize the only consistency inside of this backfield for the past 15 months has been inconsistency. 
Notes: Henry needs 321 more rushing yards to reach 2,000. He should have every chance to get there against the Packers and Texans, the league's 28th and 31st ranked defenses in PPR points per game allowed to the position. Defenses have been rendered virtually useless against Henry during the winter months throughout his career:
September: 3.88 yards per carry

October: 4.33

November: 5.6

December: 5.6

January: 5.2
Death, taxes, Henry balling the hell out in December. Continue to fire up the NFL's rushing triple-crown frontrunner as a top-five option at the position.
Notes: We'll see if Antonio Gibson (toe) manages to return to action in 2020. He'd likely take back over the offense's early-down work, but a full takeover seems incredibly unlikely considering the likelihood that the Football Team's stud rookie RB won't be operating at anything near 100%.
That leaves us with McKissic, who is dominating usage at the moment. Regardless of whether Alex Smith (calf) or Dwayne Haskins (went to a strip club without a mask) are under center: McKissic should be in virtually all fantasy football lineups in leagues that reward a full point per reception.
Does it make sense that McKissic's 92 targets are more than everyone other than Alvin Kamara (102)? Absolutely not. But that's the reality of the Washington backfield, and McKissic deserves continued low-end RB2 consideration as the RB22 in PPR points per game on the season. The Panthers hardly represent the sort of defense that we should expect to completely shut down the Football Team; don't be afraid to trust their target-hog RB with the fantasy championship on the line. Man, 2020 has been weird.