(This is Week 14 of the NFL season. Each week, the PFF Fantasy cheat sheet will have all the relevant fantasy football content for the week in one place for you to keep track and review as needed as you prepare for that week in fantasy football.)
Against all odds, Jaylen Samuels is suddenly the biggest fantasy news topic of the week heading into the first round of the fantasy playoffs. With Le'Veon Bell a memory and James Conner shelved, Samuels and Stevan Ridley are suddenly thrust to the forefront of the Steelers offense, meaning they (especially Samuels) became a hot Week 14 pickup.
But at what position?
Most fantasy sites have Samuels listed as a running back, which is where he'll play in Week 14 and where he's lined up for all but snap (a meaningless kneeldown) of his brief NFL career. That one meaningless snap? It was at tight end, which at least one site (Yahoo) also give Samuels for eligibility.
Ninety-nine seasons out of 100, that wouldn't matter. Bell should have played all season, and even if he didn't, Conner should have. The chances Samuels would be relevant this year were very remote, and nobody cares about some random third- or fourth-string back who has tight end eligibility.
This is the 100th season, though, and suddenly fantasy Twitter spent Monday and Tuesday arguing about Samuels' eligibility. ESPN guys got questioned about whether Samuels should get TE added; Yahoo guys got questioned about whether it should be taken away.
Chill, y'all.
Here's the thing: Samuels' eligibility shouldn't change anywhere. He played a lot of tight end in college (he only had 78 carries in his last season at NC State) and had plenty of debate over what position he'd play in the NFL. Should Yahoo have started him off with TE availability? Maybe, maybe not. But it's moot now; he has it. There is no real argument for taking eligibility away from a player in season just because he became more relevant in fantasy than anyone expected him to be in the first place.
If you have Samuels, and you're on a site that allows him to play at TE, congratulations. You fell into a one-in-a-thousand wrinkle. We did just see Spencer Ware fall somewhat flat in a similar situation, so it might not work out for you, but hey, it's interesting, just like when people could play Joe Webb at WR when he started at quarterback.
Wrinkles happen. Don't go crazy over a fluke.
On to the Week 14 advice.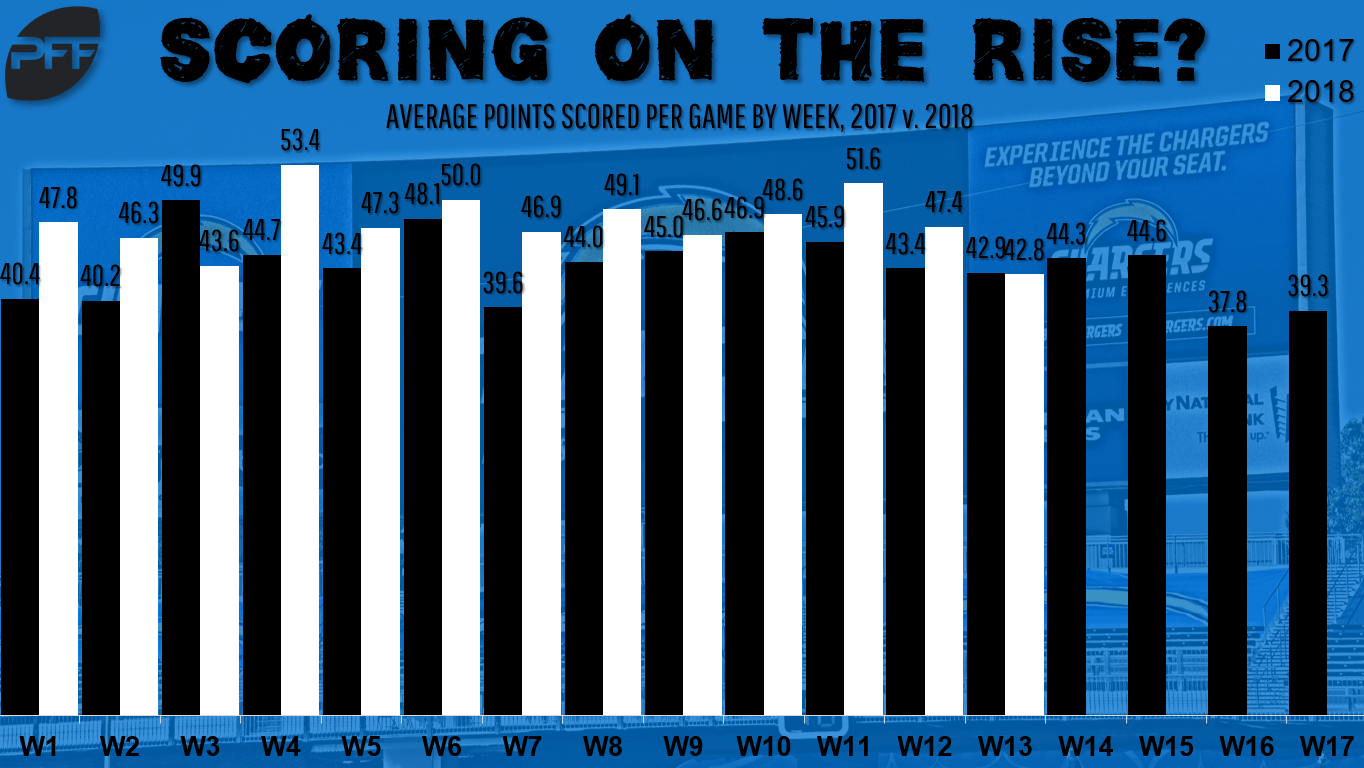 Looking back
Live chats
Written content
Check out our tools as well:
Redraft advice:
DFS advice: