Welcome to the Week 14 edition of the 2018 fantasy football trade value chart, which helps you analyze potential trades to improve your fantasy football team. Our chart assigns a value to all relevant players — across all positions — to help you make the best trade possible.
The trade value chart uses our rest-of-season projections to assign values to every relevant player. The dollar amounts assume a 12-team league and a starting lineup of 1 QB, 2 RB, 2 WR, 1 TE, and 1 flex. The players are displayed in order of their standard league values, but we've included the PPR values for those players as well.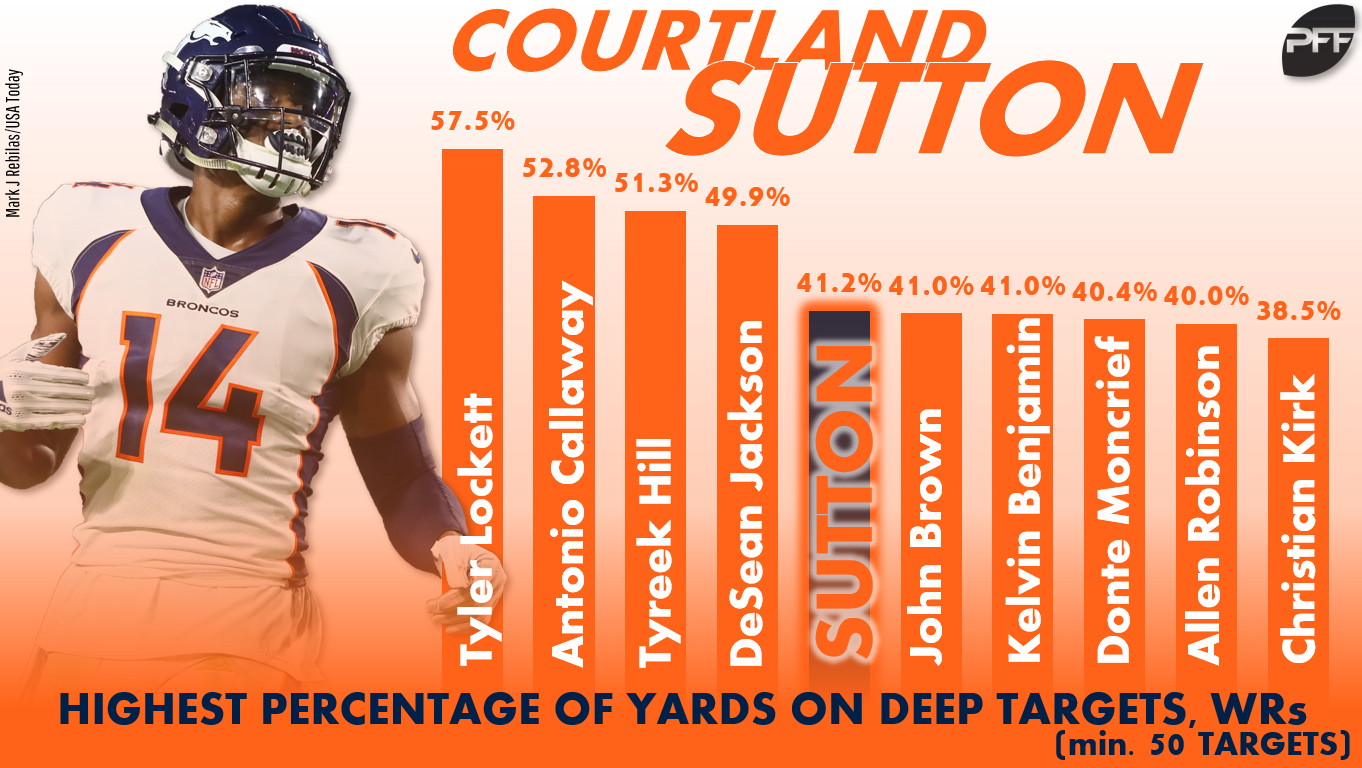 Important update: These values are from before Emmanuel Sanders injured his Achilles and was ruled out for the rest of the season. Sanders' absence opens the door for Courtland Sutton, a promising young wideout, to assume No. 1 duties. Sutton moves into top-20 WR territory.
James Conner's injury is obviously a huge blow to his value, too, but rather than give a huge bump to his backups (Jaylen Samuels and Stevan Ridley), look for more of the offense to flow through Ben Roethlisberger, JuJu Smith-Schuster, Antonio Brown and the passing attack.
Check out the full chart below. Remember, these values are not written in stone. Rather, they are meant to serve as a guide to help you make the best deal possible.
Subscribe to PFF Edge to continue reading
Already have a subscription? Sign In