With the first wave of NFL free agency in the rearview mirror, it's a good time to take stock and assess the impact these roster moves have had on the fantasy football landscape. Here are the biggest winners and losers from the 2018 NFL free agency period:
Winners
The former Redskins' signal-caller landed in an ideal spot with arguably the league's best wide receiver duo in Adam Thielen and Stefon Diggs along with Kyle Rudolph and Dalvin Cook. Cousins has three-straight 4,000-yard seasons, and he has the weapons to continue to put up big numbers. He's locked and loaded as a QB1 in 2018.
The interwebs are ablaze with fantasy love for McKinnon. While we may not be as bullish on him, it's hard to deny that he isn't a big winner. McKinnon slots in as the lead back in an improving offense and is a good bet to produce RB2 numbers in 2018.
With Jarvis Landry out of the mix, there's now a whole heck of a lot more meat on the bone in terms of targets for Parker. He's flashed at points in his career but hasn't been able to put it all together. This year, he'll have ample opportunity and should be a considered as a middle-round wideout to target in fantasy drafts.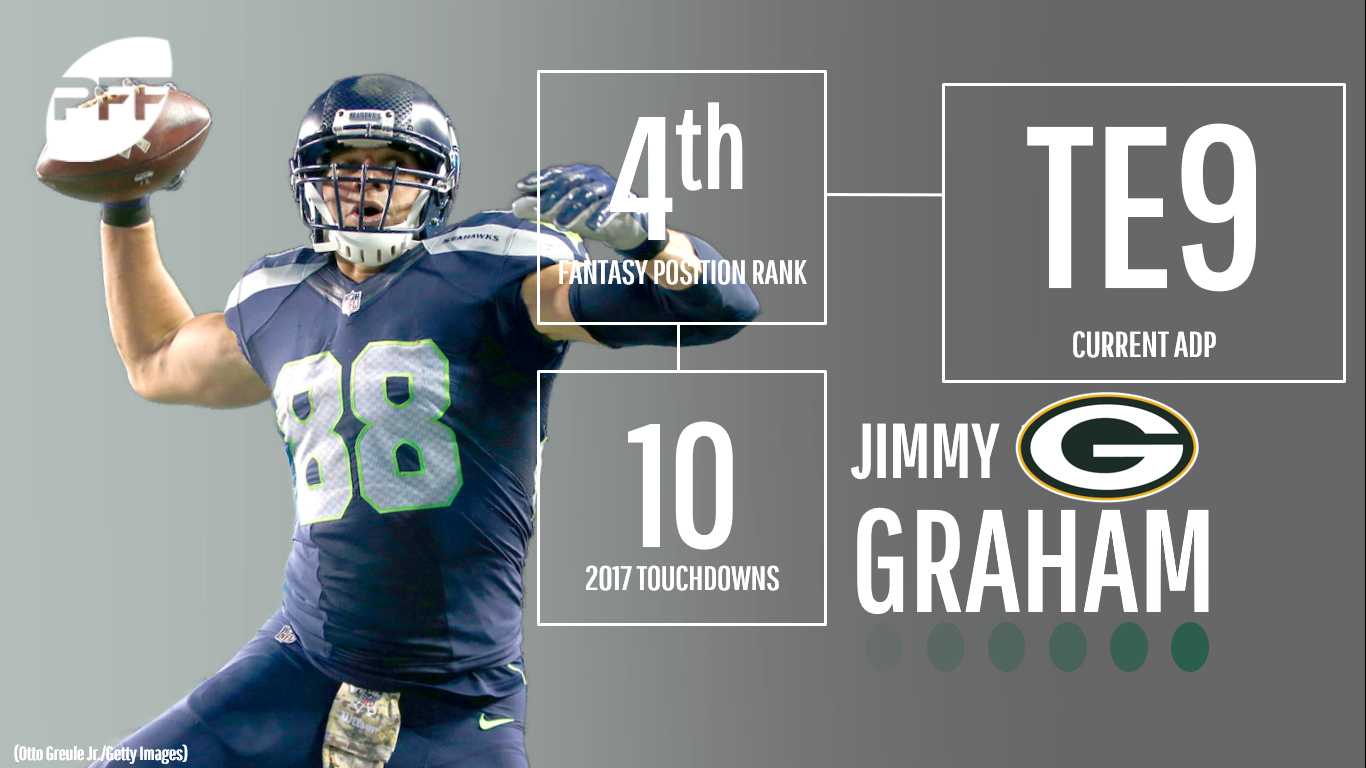 While he isn't the player he once was, Graham is coming off a double-digit touchdown season and now gets to play with arguably the best quarterback in the league. With Jordy Nelson out of the mix, there's going to be plenty of red-zone targets to go around. Graham is a good bet to see a chunk of those targets, and that's enough to keep him in the TE1 conversation.
Even though he's no longer playing with Aaron Rodgers, Nelson ends up a winner for fantasy purposes after landing in Oakland. Nelson's play spiraled after Rodgers went down last season, but he figures to remain fantasy relevant as a WR3 with the Raiders.
The second-year signal-caller got a major upgrade in his receiving arsenal with the additions of Allen Robinson and Trey Burton. Robinson gives Trubisky a true No. 1 receiver, and Burton will step in as an athletic move option. Trubisky is poised to take a step forward in Matt Nagy's offense. He's a sneaky bet to surface as a QB2.
After clearly overstaying his welcome in Buffalo, Taylor's fantasy value gets new life in a revamped Browns offense. He'll enter 2018 in the QB2 conversation with an exciting fleet of weapons that includes Jarvis Landry, Josh Gordon, Corey Coleman, and David Njoku.
It was a tough rookie campaign for Mixon, as he ran behind one of the league's worst offensive lines. Cincinnati should be improved in this area after acquiring Cordy Glenn from the Bills. Glenn has been banged up over the last two seasons but has proven to be one of the league's better tackles during his career. Of course, Mixon will also need to take a step forward in Year 2 after he averaged a lackluster 2.34 yards after contact per attempt last season.
New Orleans avoided the potential catastrophe of letting Drew Brees getting out of the building, signing the veteran quarterback to a two-year deal. The contract came down to the wire with at least one other team willing to pay major money to land Brees. Michael Thomas, Alvin Kamara, and the rest of the Saints skill position players would have taken a major hit in terms of fantasy value if Brees left.
While he was able to top 1,000 yards in his rookie season, Fournette averaged an uninspiring 3.9 yards per carry. We should see that number go up after the Jaguars added guard Andrew Norwell. Fantasy drafters should feel much more confident selecting Fournette in the back end of the first round.
With Jonathan Stewart out of the mix, McCaffrey slots in as the de facto lead back in Carolina. Questions remain as to how much the Panthers trust him on early downs, but even a slightly larger role in the run game will improve McCaffrey's fantasy stock this year.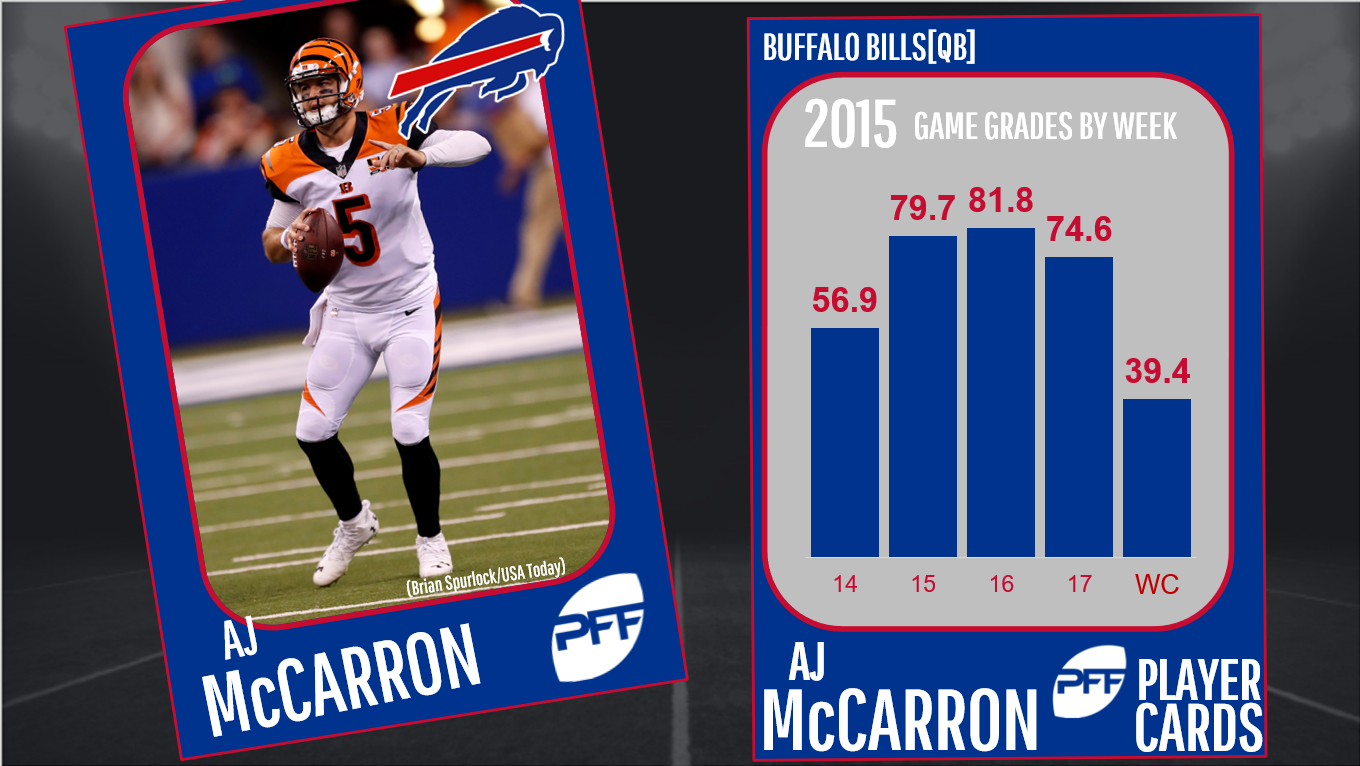 The former Bengals backup is a winner … for now. McCarron is currently atop the depth chart in Buffalo, but there are a lot of moving parts here. The Bills have plenty of ammunition to put themselves into a position to select a quarterback in next month's draft. The fact that McCarron is receiving backup money makes it unlikely that he's a long-term starter.
Like McCarron, Collins is in the driver's seat for now after the Ravens tendered him as an exclusive rights free agent. With Danny Woodhead now retired, Collins will need to beat out Kenneth Dixon for the lead-back duties. If he's able to do so, Collins will be a potential RB2 option in fantasy.
The February trade rumors proved to be just that, as Bryant was not among the many trades that went down during the free agency period. While JuJu Smith-Schuster's emergence doesn't help Bryant's value, staying in the potent Pittsburgh offense certainly doesn't hurt Bryant's value.
He hasn't been a consistent fantasy option since his time with the Ravens, but Smith will remain on the fringes of the fantasy radar after being traded to the Panthers. As the field-stretcher in the Carolina offense, Smith has appeal as a late-round option in best-ball leagues.
With Sammy Watkins out of the mix, Woods and Kupp figure to dominate the wide receiver target share in Los Angeles. Woods is coming off a breakout year where he finished as a WR3 despite missing three games. He's worth borderline WR2 consideration. Kupp doesn't have Woods upside, but he's a good bet for heavy volume and slots in as a PPR WR3.
Losers
There really was no way for Crowell to go down from the situation he was in over the last two years, but his fantasy stock did not improve in free agency. He'll serve in a three-man committee in the Jets' backfield, which will make it tough for Crowell to return anything more than RB3 numbers.
The Browns filled Crowell's spot with Hyde, but he's far from guaranteed to keep the job given the possibility that Cleveland selects Saquon Barkley in next month's draft. Even in the event that doesn't happen, it's still tough to get excited about this landing spot given Crowell's production over the last two years.
After getting dumped by the Raiders, Crabtree quickly landed in Baltimore. He immediately slots in as the No. 1 option, but this is far from a good landing spot. The Ravens have been a bottom-10 offensive in terms of passing yards per game in each of the last three seasons.
The bell-cow hype lasted all of about five days for Henry, as the Titans complicated things with the free agent signing of Dion Lewis. Henry ends up as a fantasy loser here, but this isn't the worst-case scenario. While this move almost certainly rules out Henry as an every-down back, he's still poised for a breakout as the lead early-down runner.
Dion Lewis, RB, Tennessee Titans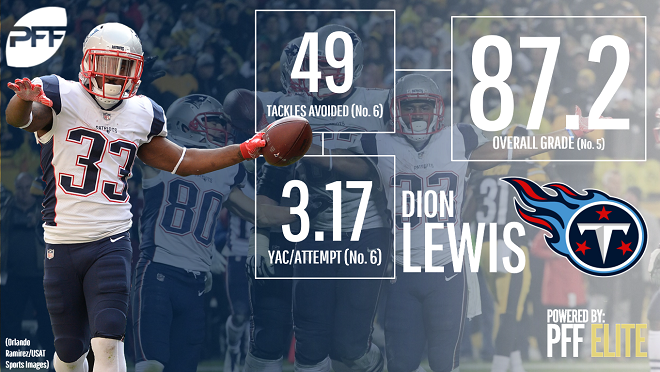 Likewise, Lewis ends up as a fantasy loser in Tennessee. After leading the Patriots in carries last season, he could see a reduced role as a runner in 2018. If that in fact plays out, Lewis' fantasy value will undoubtedly take a hit.
The quarterback situation hasn't been kind to the Denver receiving duo over the past few seasons, and it isn't likely to be that much better in 2018. Sure, the Broncos did sign Case Keenum, but the journeyman will need to prove that he wasn't a one-year wonder in Minnesota. He's certainly a far less ideal option for fantasy purposes than Kirk Cousins.
Let's be clear: Patrick Mahomes is a winner here, but Watkins ends up a slight fantasy loser after signing with Kansas City. Tyreek Hill and Travis Kelce still figure to see the bulk of the targets, which essentially leaves somewhere between 75-90 targets for Watkins. That simply isn't enough volume for consistent production, so he's best viewed as a best-ball option in the WR4 range.
The Oakland Raiders backfield
What, adding Doug Martin after he posted a league-low six forced missed tackles as runner on 138 carries is a bad thing? Yes. Yes it is. The Oakland backfield is now a complete mess with Martin along with Marshawn Lynch, Jalen Richard, and DeAndre Washington.
Like the Raiders, the Giants went the veteran route at running back with the addition of Jonathan Stewart. Once a dynamic option, Stewart has devolved into a plodder who averaged just 3.4 yards per carry last year. He has almost no fantasy appeal in 2018.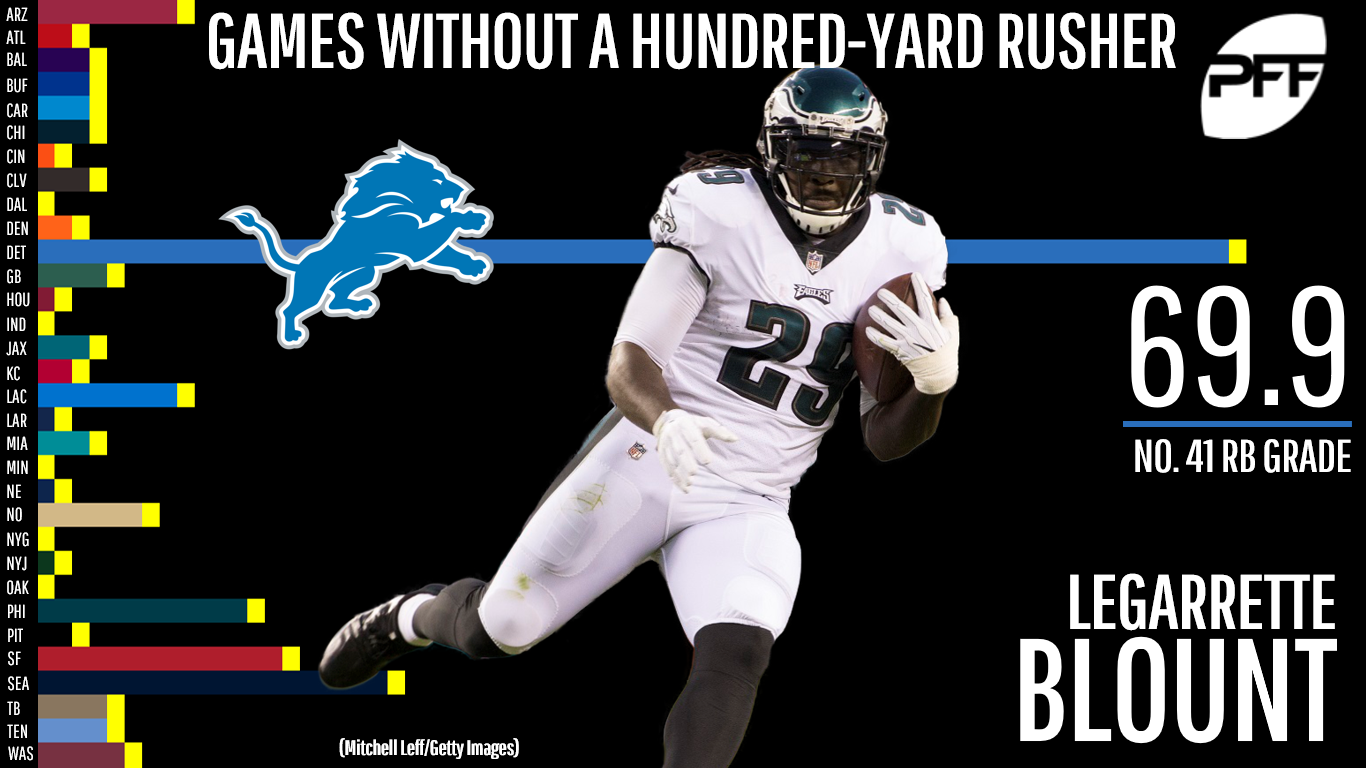 Completing the trilogy of teams signing veteran running backs, the Lions added LeGarrette Blount to their stable. Blount has been effective in recent seasons with the Patriots and Eagles, but it's tough to endorse him behind a Lions offensive line that produced the second-lowest average yards before contact per attempt in 2017. Oh, and for those still holding out hope for Ameer Abdullah as a fantasy option, it's probably a good idea to let that one go.
Coming off the best statistical season of his career, Smith was traded to Washington to make room for Patrick Mahomes. In the process, he goes from the Chiefs' dynamic arsenal of offensive talent to a Redskins group that lacks playmakers. Smith's fantasy arrow is pointing down.
Cameron Brate inking a five-year deal means Howard will continue to share targets at the tight end position. We saw flashes of major fantasy upside from Howard in 2017, but Brate's role in the offense will continue to make it tough to predict when big games will come from Howard.
Not too long ago, the Cardinals were one of the best teams in the league. This year, they'll likely enter the season with either Sam Bradford or Mike Glennon under center behind an offensive line that allowed the second-most pressures in the league last year. That's bad news for Fitzgerald and Johnson in 2018.