Rankings are usually a productive process that forces you to rationalize and quantify your stances on players of all caliber. However, they shouldn't be treated as gold and followed with undying loyalty. For example, you'd be leaving value on the table by drafting your WR20 as the WR20 in a draft if he has an average draft position (ADP) as the WR40.
You can view my rankings all season with a PFF Fantasy subscription. Today we'll identify which players I'm particularly high and low on by comparing my ranks vs. ADP. I'll be using best ball consensus ADP from MFL10 and RTSports since they appear to be sharper than any season-long offerings. Note that all scoring refers to PPR formats.
Quarterback
Top value: Cam Newton (My rank: QB13 | ADP: QB23)
The Patriots were always the best-case scenario for Newton's 2020 fantasy outcome. Sure, an Edelman-Harry-Sanu group is hardly among the league's best WR rooms, but the presence of Bill Belichick and Josh McDaniels — two coaches who have made a living constantly scheming to enhance their players' talents while attacking their opponents' weaknesses — is a godsend for a true dual-threat talent like Cam.
The Patriots certainly had plenty of fun ideas the last time they were forced to start a non-statue QB under center.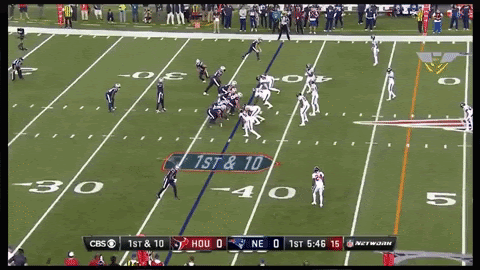 Life with a bum shoulder and broken foot has resulted in much more bust than boom for Newton over the past season and a half. Of course, fantasy life has never been anything other than beautiful for the 2015 league MVP when health has been on his side.
2011: Fantasy QB3

2012: QB4

2013: QB3

2014: QB17 (missed two games, QB7 in FP per game)

2015: QB1

2016: QB17 (missed one game, QB13 in FP per game)

2017: QB2

2018: QB12 (missed two games, QB8 in FP per game)
Some have questioned whether or not a starting job is even guaranteed for Newton considering his modest contract. His competition: 2019 fourth-round pick Jarrett Stidham and 34-year-old Brian Hoyer. This hardly seems like a move either Newton or the Patriots would have executed without the goal being a healthy-version of #1 under center.
Newton passed his physical, meaning one of the game's most-talented players enters what was previously anyone's idea of a bottom-three QB room. We almost certainly won't see the same game-breaking talent from 2015, and Cam will have to continue to get by without the benefit of a great WR group. Still, the upside that a healthy version of Newton brings to the table is impossible for fantasy investors to ignore, particularly at his current draft position.
"I think when you're talking about mobile quarterbacks — guys that are tough to handle, can throw, run, make good decisions … — I would put Cam Newton at the top of the list … He's maybe public enemy No. 1." – Bill Belichickpic.twitter.com/zl25wbmsMm

— Ian Hartitz (@Ihartitz) June 29, 2020
I'm taking Newton over the likes of Daniel Jones, Matt Ryan, Aaron Rodgers and Jared Goff among others thanks to his enhanced rushing floor and nearly unrivaled ceiling.
Top fade: Baker Mayfield (My rank: QB24 | ADP: QB15)
There are multiple factors working against Mayfield entering his third season in the league. To start, he was below-average to awful by just about any statistical measure in 2019:
PFF Grade: 73.5 (No. 18 among 35 qualified QBs)

Yards per attempt: 7.2 (No. 17)

Completion rate: 59.4% (No. 31)

Adjusted completion rate: 69.5% (No. 33)

QB rating: 78.8 (No. 33)

Deep-ball rating: 71.7 (No. 26)

Under pressure rating: 62.0 (No. 22)

Kept clean rating: 85.0 (No. 33)
The presence of new head coach Kevin Stefanski should help; he just helped engineer an offense that resulted in Kirk Cousins posting career-best marks in most efficiency metrics. Additionally, the Vikings utilized play-action passes at the league's sixth-highest rate, and Mayfield was the eighth-most-sensitive QB in terms of more yards per attempt when utilizing play-action compared to not. Throw in what should be anyone's idea of an improved offensive line — as well as a still-loaded skill-position room — and it's easy to talk yourself into the Browns having a fun post-hype 2020 campaign.
The problem with expecting Mayfield to boast high-end production in 2020 even in this fantasy land where the Browns are #good is simple: volume. Only the Ravens and Titans threw the ball fewer times than the Vikings last season, and Cousins never once reached 40 pass attempts in a game. For reference, Mayfield reached that threshold during six of 13 starts during his fantasy-friendly 2018 campaign.
There's never been a rushing floor here; Baker has surpassed 30 rushing yards in two of 30 games. His average of 9.1 rushing yards per game is a hair better than the likes of Matt Ryan (8.8) and Andy Dalton (7.2) over the past two seasons.
The Browns boast a great RB-RB-WR-WR-TE skill-position group. Still, Jarvis Landry's hip health is already in question, and the depth behind those pieces is rather thin. Perhaps Mayfield gets back to balling in a major way, but he'll likely need to do so with extreme efficiency to get back to becoming a major fantasy asset. I'm taking more proven signal callers like Jimmy Garoppolo, Kirk Cousins and Ryan Tannehill, as well as higher-upside darts like Teddy Bridgewater and Gardner Minshew, before drafting Mayfield in 2020 redraft leagues.
Honorable mention: I'm similarly low on Matt Ryan (My rank: QB15; ADP: QB8) due to the lack of a rushing floor and scary skill-position depth. … Aaron Rodgers (My rank: QB16; ADP: QB12) is fresh off his worst fantasy season ever and in an offense that didn't do him any offseason favors. … Drew Lock (My rank: QB25; ADP: QB21) had a shiny 4-1 record as a rookie, but didn't show off anything resembling fantasy-friendly production. … Gardner Minshew (My rank: QB20; ADP: QB25) joins Newton as a dual-threat late-round option at the position. … Joe Burrow (My rank: QB12; ADP: QB19) has similar qualities as previous rookie QB1s in that he'll 1) Be a Week 1 starter, and 2) Has a solid rushing floor considering he averaged 27 rushing yards per game at LSU. … Teddy Bridgewater (My rank: QB18; ADP: QB26) has an offense stocked with high-end weapons along with probably the league's single-worst defense.
Running back
Top value: Chase Edmonds (My rank: RB41 | ADP: RB51)
There appear to only be a few true three-down handcuffs in the NFL at the moment. We'll define handcuff as a RB who isn't expected to carry any standalone value (so not Kareem Hunt) but would likely inherit a workhorse role in the event of an injury. By my count there appear to be five backfields that appear to 1) Boast this sort of structure, and 2) Have a coach/GM unlikely to sign another committee RB in the event of an injury:
Check out my full thoughts on the pecking order in every backfield here.
Edmonds is going more under the radar than these other backs. The Cardinals' 2018 fourth-round pick averaged a robust 5.1 yards per carry in 2019, turning in a sterling 27-126-3 rushing and 2-24-0 receiving performance against the Giants in his only game of the season as the offense's featured back.
I do believe that Drake will work as the offense's undisputed lead back as long as he stays healthy and efficient. The Cardinals consistently functioned as a one-back offense in 2019, regardless of who that player was:
Week 1: David Johnson (86% snaps)

Week 2: Johnson (60%)

Week 3: Johnson (87%)

Week 4: Johnson (86%)

Week 5: Johnson (69%)

Week 6: Johnson (75% – injured)

Week 7: Edmonds (94%)

Week 8: Edmonds (61% – injured)

Week 9: Drake (84%)

Week 10: Drake (64%)

Week 11: Drake (90%)

Week 13: Drake (79%)

Week 14: Drake (66%)

Week 15: Drake (75%)

Week 16: Drake (81%)

Week 17: Drake (96%)
Coach Kliff Kingsbury said he's happy to have *three* capable RBs in Drake, Edmonds and seventh-round pick Eno Benjamin, but his actions from 2019 point to this being Drake's backfield. If it is Drake's backfield, good for Edmonds' investors, because he's one injury away from a true three-down role inside a top-three rushing attack. If this is false, even better for Edmonds' investors, because he'll be in an open competition for a role inside a top-three rushing attack. Rookie RBs drafted outside of the top-three rounds almost never post fantasy-friendly production, making a rise to the top from Benjamin rather unlikely.
I have Edmonds ranked behind the aforementioned handcuffs other than Evans, but it's much closer than their ADP positions suggest. Scoop up Edmonds in drafts of all shapes and sizes as an easy and cheap path to the Cardinals' blossoming offense.
Top fade: Leonard Fournette (My rank: RB20 | ADP: RB15)
Fournette (341) finished with more touches than everybody except Christian McCaffrey (403) and Ezekiel Elliott (355) in 2019. Only CMC (142), Austin Ekeler (108) and Tarik Cohen had more targets than Fournette (100). The Jaguars' workhorse back somehow only found the end zone on three occasions last season and was easily one of the most unlucky players in the league.
Somehow this wasn't ruled a TD lmao.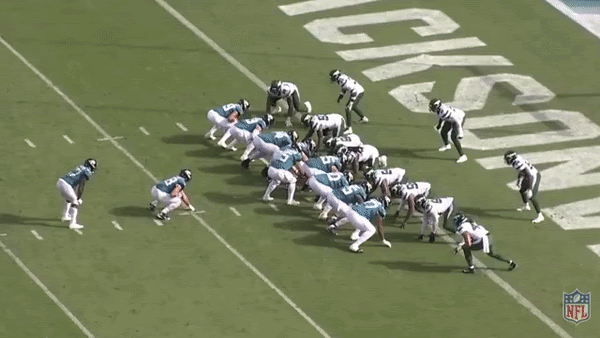 And yet, Fournette finished as the PPR RB7.
The question is whether this sort of elite usage will persist under OC Jay Gruden, who made a habit of utilizing committees during his time in Washington. Fournette ranked 37th among 38 players with triple-digit targets in yards per target; Chris Thompson is going to heavily eat into this part of Fournette's workload. Somehow, only Ekeler and McCaffrey had more targets than Thompson in Weeks 1-5 last season before Gruden was fired.
The likelihood of fewer touches, combined with the former No. 4 overall pick's tendency to ruffle feathers in Jacksonville, makes him a risky high-round pick despite the potential for another monstrous role inside a bad offense. Fournette will be running behind PFF's No. 26-ranked offensive line in an organization seemingly hoping to lose as many games as possible in 2020.
Chase volume, not talent, but there's a line. I have Fournette slightly ahead of Todd Gurley and Le'Veon Bell but behind the likes of James Conner, Melvin Gordon, David Johnson, Chris Carson and David Montgomery. Going WR-heavy early in drafts can make these sluggish workhorse RBs more appealing in the middle rounds; just don't reach on Fournette over absurdly talented WRs and/or similarly-projected RBs in significantly better offenses.
Honorable mention: Like Edmonds, I'm similarly high on handcuffs Tony Pollard (My rank: RB40; ADP RB47), Latavius Murray (My rank: RB37; ADP: RB44) and Alexander Mattison (My rank: RB39, ADP RB45). … Tevin Coleman (My rank: RB33; ADP: WR40) was looking like an easy value pick even before the unrest caused from the Raheem Mostert situation. … James Conner (My rank: RB14; ADP: RB21) is poised to work as the Steelers' featured back for as long as the wheels stay on the wagon. … Marlon Mack (My rank: RB53, ADP: RB38) should be considered lucky if the Colts ultimately land on a three-back committee, but either way Jonathan Taylor is the favorite to lead the way in this backfield. … James White (My rank: RB44; ADP: RB33) and Tarik Cohen (My rank: RB45; ADP: RB37) may or may not continue to boast high-floor receiving roles with their respective new QBs; neither has any path to a true three-down role. … The most likely scenario for both Kerryon Johnson (My rank: RB50; ADP: RB41) and Ke'Shawn Vaughn (My rank: RB42; ADP: RB36) is as a part-time piece of a three-back committee.
Wide receiver
Top value: Terry McLaurin (My rank: WR16 | ADP: WR25)
PFF dubbed the artist known as McLaurin F1 as the NFC East's most-valuable receiver in 2019. And why not? All the rookie did was display a breathtaking combination of route-running ability and contested-catch goodness:
Don't underestimate Terry McLaurin people. Don't do it.pic.twitter.com/FuQYJb3q0w

— Ian Hartitz (@Ihartitz) July 18, 2020
All in all, McLaurin caught 58 of 93 targets for 919 yards and seven receiving scores in 14 games during his debut campaign. Only nine rookie wide receivers have averaged more yards per target than the talented third-round pick since 2010 (minimum 50 targets):
By my count, McLaurin also should have added on at least three additional scores if it weren't for some truly egregious throws. He was anyone's idea of a true stud WR in 2019, regardless of who was under center. Sure, McLaurin's 5-125-1, 5-62-1, 6-70-1 and 4-100-2 lines in his only four non-mud-bowl games with Keenum were great, but he finished the season with equally impressive 4-57-1, 5-130-1 and 7-86-0 performances with Dwayne Haskins under center.
Washington added essentially zero real competition for No. 1 pass-game duties. Projected No. 2 WR Kelvin Harmon (torn ACL) is done for the season. There's an underrated chance for McLaurin to flirt with 150-plus targets in 2020, which is a scary thought for a player of his caliber. While I'm still riding with similarly talented studs like JuJu Smith-Schuster, Odell Beckham and D.J. Moore ahead of F1, I'm taking the undisputed No. 1 WR in Washington ahead of both Amari Cooper and Mike Evans in fantasy drafts of all shapes and sizes. 
Top fade: Cooper Kupp (My rank: WR26 | ADP: WR13) 
The absence of Brandin Cooks leads me to believe the base Rams offense will consist of the following players:
Kupp oddly played just 28% of the offense's snaps in Week 14 before finishing the season with back-to-back performances with just 61% snap rates. He racked up 18 targets in these three games, indicating he'll still be fed plenty of pass-game opportunities even if the near every-down role isn't there. Still, the Rams dropped from first to 12th in three-WR sets pre/post bye, making Kupp's usually sky-high floor a bit more worrisome entering 2020. 
Kupp was the PPR WR2 in Weeks 1-8 but the WR21 in Weeks 10-17. There's more uncertainty in regards to Kupp's status as a truly elite WR than most who have put up his sort of production. Per Yahoo Sports' Matt Harmon, Kupp has never finished above the 12th percentile in success rate vs. man or press coverage at any point in his career.
Coach Sean McVay didn't lose his genius label with one bad season, but the Rams' curious decision to essentially re-rack their porous offensive line was troubling to say the least. Assuming Jared Goff can enable three high-end fantasy receivers in Woods, Kupp and Higbee seems like wishful thinking. The presence of second-round WR Van Jefferson adds further uncertainty to the offense considering he's not a one-for-one replacement for Cooks. At a minimum, the 2020 Rams offense figures to be less reliant on traditional three-WR sets.
I'm largely fading both Kupp and Higbee at their high cost in fantasy drafts. I have a hard time taking Kupp ahead of undisputed No. 1 WRs like D.J. Chark, DeVante Parker, Stefon Diggs, Courtland Sutton, T.Y. HIlton and A.J. Green, among others, while overqualified No. 2 WRs like Calvin Ridley and D.K. Metcalf also seem more appealing thanks to  their upgrades under center. 
Honorable mention: The newfound presence of DeAndre Hopkins, reality that Larry Fitzgerald is back and lack of demonstrated high-end ability in 2019 has me fading Christian Kirk (My rank: WR55; ADP: WR39) in favor of higher-ceiling options. … Breshad Perriman (My rank: WR66; ADP: WR56) has played some great ball over the last two seasons but now gets to deal with life as an outside WR within an Adam Gase offense. … Emmanuel Sanders (My rank: WR52; ADP: WR41) is competing with Jared Cook as the offense's No. 3 pass-game option at best. … Mike Evans (My rank: WR18; ADP: WR8) is too talented to completely bust in 2020, but it's unlikely both he and Chris Godwin repeat as fantasy WR1s. … Robby Anderson (My rank: WR63; ADP: WR53) will almost assuredly function as a low-volume clear-out option for Teddy Two-Gloves. … Golden Tate (My rank: WR43; ADP: WR57) led all Giants in targets per game and yards per target with Daniel Jones under center in 2019 . … Preston Williams (My rank: WR44; ADP: WR55) outproduced DeVante Parker in the first half of 2019 and finds himself in a WR room with zero new competition. … Curtis Samuel (My rank: WR50; ADP: WR60) has a non-zero chance to assume a low-aDOT slot role with part-time RB work that could produce plenty of production in this new-look Panthers offense. … Anthony Miller (My rank: WR41; ADP: WR50) scored seven times with a bum shoulder as a rookie before balling out with Taylor Gabriel sidelined down the stretch in 2019; remember last year's preseason hype for Dede Westbrook with long-time slot feeder Nick Foles under center? … Adam Thielen (My rank: WR6; ADP: WR15) is as locked in as his offense's No. 1 pass-game option as anybody in the league. … A.J. Brown (My rank: WR9; ADP: WR17) is the type of scary-freaky talent worth betting on, even if our usual "follow volume over talent" adage doesn't ring as true. 
Tight end
Top value: Chris Herndon (My rank: TE14 | ADP: TE21)
Herndon joins Mark Andrews, Rob Gronkowski, Hunter Henry, Heath Miller, Aaron Hernandez, Noah Fant, Jordan Reed, Zach Ertz and George Kittle as the only rookie TEs to average at least 8.0 yards per target since 2000. Ryan Griffin was fine in relief of Herndon in 2019, but it's not like the Jets' talented third-year TE lost his job. Herndon was simply suspended and then injured before even having a chance to show what he could do. Last season's goose egg has left a sour taste in the mouths of Herndon's ex-fantasy investors, leading to his currently depressed ADP.
Reminder: Herndon was an absolute baller as a rookie.
Friends don't let friends forget Chris Herndon is a ballerpic.twitter.com/HBnEJBOpJI

— Ian Hartitz (@Ihartitz) July 1, 2020
The Athletic's Connor Hughes noted, "To say the Jets can't wait to get Chris Herndon back in their lineup is a vast understatement."
Adam Gase's non-Manning-led offenses haven't consistently enabled a solid fantasy TE, although the likes of Julius Thomas and Martellus Bennett did receive legit passing-game roles. It would be scary to bet on Herndon as a top-10 TE, but he's an easy backup choice with around a TE20 ADP thanks to Sam Darnold's wide-open pecking order.
After a few drinks I've found it's even possible to convince yourself Herndon could be the Jets' No. 1 pass-game option. Drafting for value in the late rounds to beat an ADP by a round or two is pointless; take the guy with a real chance to post top-five production at the position if he's available. There's a low floor for Herndon in 2020 — and he's currently being priced at it. Don't be afraid to scoop up one of the game's talented young TEs who just so happens to be inside of one of the league's most-barren passing attacks.
Top fade: Hayden Hurst (My rank: TE17 | ADP: TE9)
I was a fan of Hurst when he was initially traded to the Falcons and boasted an ADP in the TE15 range.
TE9 seems a bit extreme. Yes, the soon to be 27-year-old TE flashed in 2019 with a solid 30-349-2 line on just 39 targets. Also, yes, Hurst has caught more than three passes in a game exactly once, and he's never posted even a 60% snap rate.
A 4.67-second 40-yard dash isn't bad for a 6-foot-5 and 250-pound TE, but Hurst isn't exactly a can't-miss prospect considering his elderly status and meh athleticism (34th-percentile SPARQ-x score). Losing a position battle to Mark Andrews shouldn't be held against Hurst; it's just hard to assume the same guy who posted 48-616-1 and 44-559-2 receiving lines in his last two seasons at South Carolina is instantly going to function as one of the NFL's top-10 most-productive tight ends.
There's certainly a scenario where Hurst balls out in 2020. The Falcons offense has the most available targets in the league, and Austin Hooper experienced all sorts of fantasy success over the past two seasons. Still, it's curious to see Hurst going ahead of players with a clearer path to their offense's No. 2 pass-game role (Mike Gesicki, Noah Fant) as well as potential No. 3 options in objectively better offenses (Jared Cook, Rob Gronkowski, T.J. Hockenson). Hurst certainly won't work ahead of Julio Jones or Calvin Ridley, and we shouldn't assume he'll even have a larger pass game role than Todd Gurley and Russell Gage.
Travis Kelce, George Kittle and Mark Andrews are 2020's clear-cut top-three fantasy TEs. Celebrate if you're lucky enough to get one of them on your fantasy squad. Otherwise, don't be afraid to wait at the position. Pretty much every player in the TE4-TE20 range carries some level of questions regarding their roles. Obviously, there's a higher floor for Zach Ertz and some others, but the likes of Higbee and Hurst represent major leaps of faith that simply aren't necessary after considering the plethora of high-upside options available later in drafts.
Don't hate players; hate ADP. Hurst has gone from the late-TE20 range to a top-10 pick at the position. Buying at this absurd price is taking a chance on a player who will be lucky to meet value. Feel free to take your time and select any one of the position's potentially more-talented players with similar roles much later in drafts.
Honorable mention: O.J. Howard (My rank: TE35; ADP: TE24) is still getting a lot of love for the potential No. 3 TE on his own roster with a coach that doesn't utilize him as a receiver. … Austin Hooper (My rank: TE18; ADP: TE12) tops an incredibly disturbing list of high-priced free agent TEs to sign elsewhere since 2016 featuring: Coby Fleener, Trey Burton, Jimmy Graham, Jesse James, Martellus Bennett and Ladarius Green. … Eric Ebron (My rank: TE24; ADP: TE19) seems destined to split snaps with Vance McDonald. … Darren Waller (My rank: TE9; ADP: TE5) is undoubtedly talented, but why on earth did the Raiders sign Jason Witten and select three pass-catchers inside of the first three rounds if they wanted to again feature Waller? … Blake Jarwin (My rank: TE13; ADP: TE20) might be the No. 4 man in Dak Prescott's pecking order, but he boasts the sort of seam-stretching ability to make the most out of an 80-target workload within one of the league's better offenses. … Gerald Everett (My rank: TE23; ADP: TE27) is the easy value pick as opposed to Higbee considering he boasts more than a month of history as a solid fantasy contributor. … Jace Sternberger (My rank: TE21; ADP: TE25) has a non-zero chance to emerge as Aaron Rodgers' No. 2 pass-game option. … Noah Fant (My rank: TE10; ADP: TE14) flashed as a rookie and finds himself in one of the league's least-crowded passing games. … Rob Gronkowski (My rank: TE7; ADP: TE11) *should* be closer to full health after taking the 2019 season off; he was the TE9 in PPR per game in 2018 even while looking washed.