"Chase volume, not talent." This adage has been a key point in explaining why some mediocre real-life players are actually elite fantasy football assets.
The idea is simple: Josh Allen is an objectively worse football QB than more than half of the league's starters, but his tendency to 1) Take off to scramble without a moment's hesitation, and 2) Chuck the pigskin downfield to his heart's desire, helped make Allen the fantasy QB6 in 2019.
What follows is a look at 10 players who might be undervalued in fantasy football based on their projected volume. Note that the main two limitations to this study are the reality that some players are more efficient than others in picking up yards and scoring touchdowns, as well as the PFF Fantasy Projections not being 100% in line with what will ultimately occur this season.
It's also important to provide a boost for players with particularly fantasy-friendly volume. Not all opportunity is created equal; we want rushing QBs, pass-friendly RBs and WRs involved in the run game as often as possible in fantasy football land. These opportunities have averaged the following amount of PPR points from 2015-2019:
Pass attempt: 0.44

Rush attempt: 0.6

Target: 1.62
Dual-threat talents are truly a fantasy football cheat code.
We'll restrict the study to 1) QBs projected for at least 100 pass attempts, 2) RBs projected for at least 100 combined rush attempts and targets, 3) WRs projected for at least 50 targets, and 4) TEs projected for at least 40 targets. Without further ado: 2020's biggest disparities between ADP and projected volume.
Sometimes bad real-life teams can still enable productive fantasy assets. The Panthers (win total: 5.5) and Jaguars (4.5) are the top two candidates for this "honor" entering next season.
It's fair to wonder how quickly Bridgewater and this passing game will mesh considering they boast the least continuity of any team in the league. Still, there's talent all over the field in Christian McCaffrey, D.J. Moore, Curtis Samuel, Robby Anderson and Ian Thomas.
Bridgewater wasn't exactly a world-beater during his brief stint running the Saints offense, but he was anyone's idea of an average to above-average QB:
PFF Passing Grade: 72.7 (No. 20 among 44 QBs with 100-plus dropbacks in 2019)

Yards per attempt: 7.1 (No. 19)

Completion rate: 67.9% (No. 6)

Adjusted completion rate: 80.6% (No. 3)

QB Rating: 99.1 (No. 12)

QB Rating on deep balls: 89.9 (No. 20)

QB Rating under pressure: 60.9 (No. 25)

QB Rating kept clean: 114.0 (No. 7)
Add in the reality that the Panthers boast one of the single-worst defenses in the league, and it's easy to envision a scenario where Bridgewater and company keep their foot on the pedal in comeback mode for most of the season. The former 2014 first-round pick deserves to be one of this year's prime late-round QB options.
The Patriots were always the best-case scenario for Newton's 2020 fantasy outcome. Sure, an Edelman-Harry-Sanu group is hardly among the league's best WR rooms, but the presence of Bill Belichick and Josh McDaniels — two coaches who have made a living constantly scheming to enhance their players' talents while attacking their opponents' weaknesses — is a godsend for a true dual-threat talent like Cam.
Life with a bum shoulder and broken foot has resulted in much more bust than boom for Newton over the past season and a half. Of course, fantasy life has never been anything other than beautiful for the 2015 league MVP when health has been on his side.
2011: Fantasy QB3

2012: QB4

2013: QB3

2014: QB17 (missed two games, QB7 in FP per game)

2015: QB1

2016: QB17 (missed one game, QB13 in FP per game)

2017: QB2

2018: QB12 (missed two games, QB8 in FP per game)
Newton's ADP has finally started to catch up to his status as the surefire starting QB after many questioned whether he'd win the job over Jarrett Stidham and Brian freaking Hoyer. It's tough to envision a scenario where Newton stays healthy and doesn't at least flirt with borderline top-12 production, while the upside of one of the best dual-threat QBs the game has ever seen remains as a top-five producer.
Minshew largely functioned as an average to above-average passer in everything other than raw completion percentage as a rookie:
Completion rate: 60.6% (No. 29 among 32 qualified QBs)

TD rate: 4.5% (No. 16)

INT rate: 1.3% (No. 8)

QB rating: 91.2 (No. 16)

Yards per attempt: 7 (No. 18)

Adjusted yards per attempt: 7.3 (No. 13)

Adjusted net yards per attempt: 6.44 (No. 14)

QB rating kept clean: 96.7 (No. 25)

QB rating under pressure: 77.7 (No. 10)

QB rating throwing deep: 129 (No. 1)
That's right: Minshew was the only QB rated higher than Patrick Mahomes when throwing 20-plus yards downfield on a per-attempt basis. He also flashed similar improvisation skills on a number of occasions in 2019.
Minshew has the type of YOLO-ball attitude to draw comparisons to Ryan Fitzpatrick, who has been godsend for fantasy investors in recent seasons. The main difference is Minshew actually provides an elite rushing floor: Only Lamar Jackson (1,206 rush yards), Kyler Murray (544), Josh Allen (510) and Deshaun Watson (413) had more yards on the ground than Minshew (344) last season. This isn't to say that Minshew is the same-caliber threat on the ground as those other QBs; he literally picked up all of his rush yards on scrambles. Still, it's clear he's far from a statue under center.
There's no reason for Minshew to be anyone's starting QB in a single-QB re-draft format, but he's a prime late-round option to utilize as a backup or QB2 in all other league sizes. Minshew is easy to root for and might just be a pretty damn good fantasy option as well, just listen to the man himself.
Gardner Minshew wants to be your first-round pick in fantasy drafts ????pic.twitter.com/2CSODxR7Fj

— PFF Fantasy Football (@PFF_Fantasy) August 25, 2020
The Colts quietly utilized a three-back committee toward the end of last season that resulted in Hines getting plenty of run in negative game-script situations:
Hines didn't get double-digit touches in 14 of 16 games in 2019. Still, the Colts have been willing to involve him in the passing game and seemingly plan to do the same in 2020. Just listen to coach Frank Reich:
"It wouldn't surprise me if there's a game this season that Nyheim Hines has 10 catches. Philip (Rivers) has an uncanny ability to get the ball to the backs. Nyheim will be very much integrated into the game plan, on all three downs. Still enough snaps for him to be very, very productive this year. Very productive."
Rivers leads all QBs in checkdown completions since 2017, and reports out of training camp have indicated the Colts are embracing a passing game built on underneath passes. Both Mack and Jonathan Taylor might very well be underrated as pass-catchers, but Hines is definitely the team's RB who will be leaned on in pass-first situations.
An injury to either Mack or Taylor wouldn't really change Hines' role all that much. For this reason I'd still prioritize true three-down handcuffs like Latavius Murray, Tony Pollard, Alexander Mattison and Chase Edmonds ahead of Hines. Still, zero-RB drafters should take a long look at Hines, as his potential to function as a lower-middle-class-man's Austin Ekeler is perhaps going underlooked.
The Lions gave Kerryon Johnson a featured role in each of the past two seasons only for him to suffer an IR-worthy injury in both. This isn't to say Johnson won't be involved; expect a two-back committee at a minimum in Detroit. Still, Swift was drafted too high not to see double-digit touches per game himself.
A two-back committee featuring only Swift and Johnson could produce solid fantasy production, but keep an eye on whether or not the likes of Ty Johnson and Bo Scarbrough are given reps come Week 1.
Either way, there's enough pass-game talent for Swift to emerge as the offense's most fantasy-friendly RB as early as 2020; just realize his early-season involvement could be limited due to a leg injury. Swift is one of 18 RBs that PFF projects to see at least 50 targets next season, and his potential to function as the lead RB inside one of the league's better offenses (as long as Matthew Stafford is healthy) could ultimately provide plenty of value at his current meh ADP.
The Buccaneers, Bills and Panthers stood out as the three weakest offenses last year in terms of consistent uncatchable targets both overall and down the field. Things were especially bleak for Samuel, who had to deal with issues under center pretty much all season. He wasn't miscast as a field-stretching WR in 2019 as much as Kyle Allen was mistaken for a starting NFL QB.
Regardless, the decision to bring in Robby Anderson as well as Teddy Bridgewater could result in a new role of sorts for Samuel. The former Ohio State RB/WR has always been a dangerous threat with the ball in his hands, meaning a low-aDOT slot role featuring some carries could be a fun time.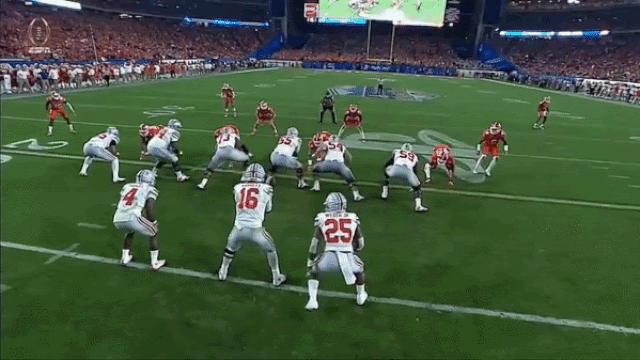 PFF projects Cordarrelle Patterson (23.5 rush attempts), Deebo Samuel (20.6), Curtis (18.5), Robert Woods (15.9), Christian Kirk (12.8), Laviska Shenault (11.1), Sterling Shepard (11.1) and Tyreek Hill (10.3) as the only WRs with double-digit carries in 2020.
This offense will ultimately flow through Christian McCaffrey and D.J. Moore, but that doesn't mean new play-callers Joe Brady and Matt Rhule can't get Samuel five-plus designed touches per game. This year's fantasy investors still feel burned from last season's relatively disappointing performance, but Samuel is plenty worthy of consideration in the later rounds of 2020 drafts thanks to his proven talent with the ball in his hands and potential for 100-plus touches.
Landry smashing his ADP has become a yearly thing:
2019: PPR WR12; ADP WR28

2018: PPR WR18; ADP WR17

2017: PPR WR5; ADP WR29

2016: PPR WR14; ADP WR15

2015: PPR WR8; ADP WR17

2014: PPR WR31; ADP N/A
The main reason for the depressed ADP this time around is the receiver's return from hip surgery. Luckily, reports on his recovery have been positive all offseason, and the Browns activated him from the active/PUP list on Aug. 8. The six- to eight-month timetable from February didn't seem ideal, but Landry is tentatively expected to start and play his usual 1.A./1.B. role in the Browns' passing game come Week 1.
The Browns curiously declined to add any real competition at their No. 3 WR spot, meaning this passing game should once again be focused around the former LSU teammates. Of course, Landry was better than Odell Beckham Jr. in basically every meaningful category in 2019, as they finished as the PPR WR12 and WR25, respectively.
Ultimately, the biggest variable facing this offense is whether Baker Mayfield can get back to looking like the same world-beating talent we saw during the second half of his rookie season. Without a leap from Mayfield, it's tough to see this fairly crowded passing game enabling more than one high-end fantasy asset, particularly if coach Kevin Stefanski operates a more run-heavy offense in 2020.
Landry is (again) plenty capable of smashing his middling ADP; just don't be surprised if the Browns don't feed multiple receivers 130-plus targets again in 2020.
Adam Gase has made a habit of feeding his offense's starting slot WR throughout his coaching career:
Crowder wasn't overwhelmingly efficient in 2019; he never gained over 100 yards and once converted 17 targets into 14 receptions for 99 yards and zero scores. Still, it was clear that he formed solid chemistry with quarterback Sam Darnold on underneath routes, which led to an underrated ceiling. Overall, Crowder was one of just 15 WRs to finish at least five weeks as a top-12 PPR scorer at the position in 2019. Only Michael Thomas, DeAndre Hopkins, Julio Jones and Kenny Golladay spent more weeks as a PPR WR1. The potential for more targets in this uncertain and uncrowded offense could lead to Crowder supplying a familiar floor to go along with newfound spike weeks.
Get Schwifty featuring Jamison Crowder pic.twitter.com/G8ns1I8KSl

— Ian Hartitz (@Ihartitz) May 5, 2020
The only added competition for targets at WR are Breshad Perriman and Denzel Mims. The former receiver deserves credit for coming on strong over the past two seasons with the Browns and Buccaneers, but ultimately it'd be rather shocking if Perriman demands a larger target share than Robby Anderson managed last season. Mims has been battling a hamstring throughout training camp.
I get it, drafting Crowder doesn't feel good. It's not sexy and your friends may very well make fun of you. Still, the Jets' projected No. 1 pass-game option enters Year 2 in an offense that fed him all the targets he could handle in 2019, and there's somehow potentially less competition for work this time around. Swallow your pride and take the target-hot slot receiver in the late-middle rounds.
T.J. Hockenson is a great young player who seems to have a bright future ahead of him. He was a distant fourth in targets with Matthew Stafford under center in 2019 and also consistently lost snaps to Jesse James, but it'd be surprising to not see some sort of a role increase for the 2019 first-round pick.
Hockenson looked amazing in his 6-131-1 Week 1 debut against the Cardinals' historically awful defense against TEs, but he cleared 50 yards on just one other occasion. It's likely that consistent top-five volume isn't on the way in 2020, although pretty much every TE outside of George Kittle, Travis Kelce and Mark Andrews has some sort of question mark when it comes to their projected pass-game opportunities ahead of next season.
I've found myself largely fading the TE4-TE10 range in fantasy drafts of all shapes and sizes; I'd rather invest in a baller WR or upside RB in the middle rounds when the likes of Zach Ertz (Dallas Goedert coming on), Evan Engram (injuries), Tyler Higbee (most-dangerous splits in fantasy), Rob Gronkowski (age/health), Hunter Henry (new QB) and Darren Waller (Jason Witten and new rookie WRs in town) all present serious hurdles to meeting their lofty ADP.
TE premium leagues might necessitate taking more of a risk at the position, but otherwise don't be afraid to wait until deep into the double-digit rounds before throwing multiple darts on guys like Hockenson and the next player. There's still plenty of upside to be had from these talented options, and the asking price isn't nearly as high. I'd also include Jonnu Smith and Blake Jarwin in this tier of late-round TE targets.
Herndon joins Mark Andrews, Rob Gronkowski, Hunter Henry, Heath Miller, Aaron Hernandez, Noah Fant, Jordan Reed, Zach Ertz and George Kittle as the only rookie TEs to average at least 8.0 yards per target since 2000. Ryan Griffin was fine in relief of Herndon in 2019, but it's not like the Jets' talented third-year TE lost his job. Herndon was simply suspended and then injured before even having a chance to show what he could do. Last season's goose egg has left a sour taste in the mouths of Herndon's ex-fantasy investors, leading to his currently depressed ADP.
Reminder: Herndon was an absolute baller as a rookie.
Friends don't let friends forget Chris Herndon is a ballerpic.twitter.com/HBnEJBOpJI

— Ian Hartitz (@Ihartitz) July 1, 2020
After a few drinks I've found it's even possible to convince yourself Herndon could be the Jets' No. 1 pass-game option. Still not sold? Take a look at what coach Adam Gase had to say during training camp:
"He's our starting tight end. Chris gives us a lot of flexibility. It's rare to have a guy with the ability to be as effective as a pass catcher and a guy that's explosive when he gets the ball in his hands, and still be an on-the-line tight end that can block in the run game and also pass protect. Chris does give you something that you just don't see a lot with all tight ends across the league where you can say, 'I can leave him in protection and feel comfortable.' If we're running a play to his side, I'm not worried about anything because he does a really good job of using the technique he's coached, knowing what to do and he's physical. Chris is a guy that has rare traits in that aspect."
Adam Gase's non-Manning-led offenses haven't consistently enabled a solid fantasy TE, although the likes of Julius Thomas and Martellus Bennett did receive legit passing-game roles. It would be scary to bet on Herndon as a top-10 TE, but he's an easy backup choice with around a TE20 ADP thanks to Sam Darnold's wide-open pecking order.
Drafting for value in the late rounds to beat an ADP by a round or two is pointless; take the guy with a real chance to post top-five production at the position if he's available. There's a low floor for Herndon in 2020 — and he's currently being priced at it. Don't be afraid to scoop up one of the game's talented young TEs who just so happens to be inside of one of the league's most-barren passing attacks.
Honorable mention
The following players also have a notable difference in volume vs. ADP rank:
Additionally, some players can be overvalued in terms of projected volume vs. ADP. The following players possess a notable difference in projected volume vs. ADP and will need to be extra efficient in order to meet value:
You can view my entire top-300 rankings here.