Multiple roster construction strategies can lead to a successful fantasy football draft depending on your league size, rules and scoring format. I have placed highly in major season-long re-draft tournaments using them all: zero RB, anchor RB, hyper-fragile, taking an early quarterback, waiting on a quarterback, taking an early tight end, waiting on tight end… the list goes on and on.
The critical thing to remember is every season is different, and every draft is a dynamic and living organism. The sooner you trap yourself into one strategy, the quicker you expose yourself when other drafters all have the same idea and foil your plans. Of course, jamming those strategies in national tournaments to create different player mixes across multiple entries can bear fruit, but that isn't the focus of this article.
Click here for more PFF tools:
PFF Betting Dashboard | PFF Fantasy projections | PFF Draft Kit | PFF Fantasy Rankings  | NFL Premium Stats | Win totals tracker
This article is about going back to the basics. It is about creating flexibility by maximizing market inefficiencies across all the positions and compiling that into a draft plan.
Think of it as solving a puzzle backward. First, we must determine the cornerstone players we have high confidence in at cheaper ADPs. Answering this question helps us consider how we approach earlier rounds. Then, once we have set these critical puzzle pieces in place, we can fit the rest of our draft strategy pieces into one picture.
Deploying this approach will keep you adaptable and always thinking multiple steps ahead. You will be playing chess, not checkers — knowing when to play it aggressively and when to hold back and allow your opponents to self-destruct while you patiently wait for value.
Note: Based on 12-team PPR using Fantasy Pros average ADP (ESPN, My Fantasy League and Fantrax). Adjust accordingly for eight and 10-team formats.
EARLY ROUNDS (1 – 2)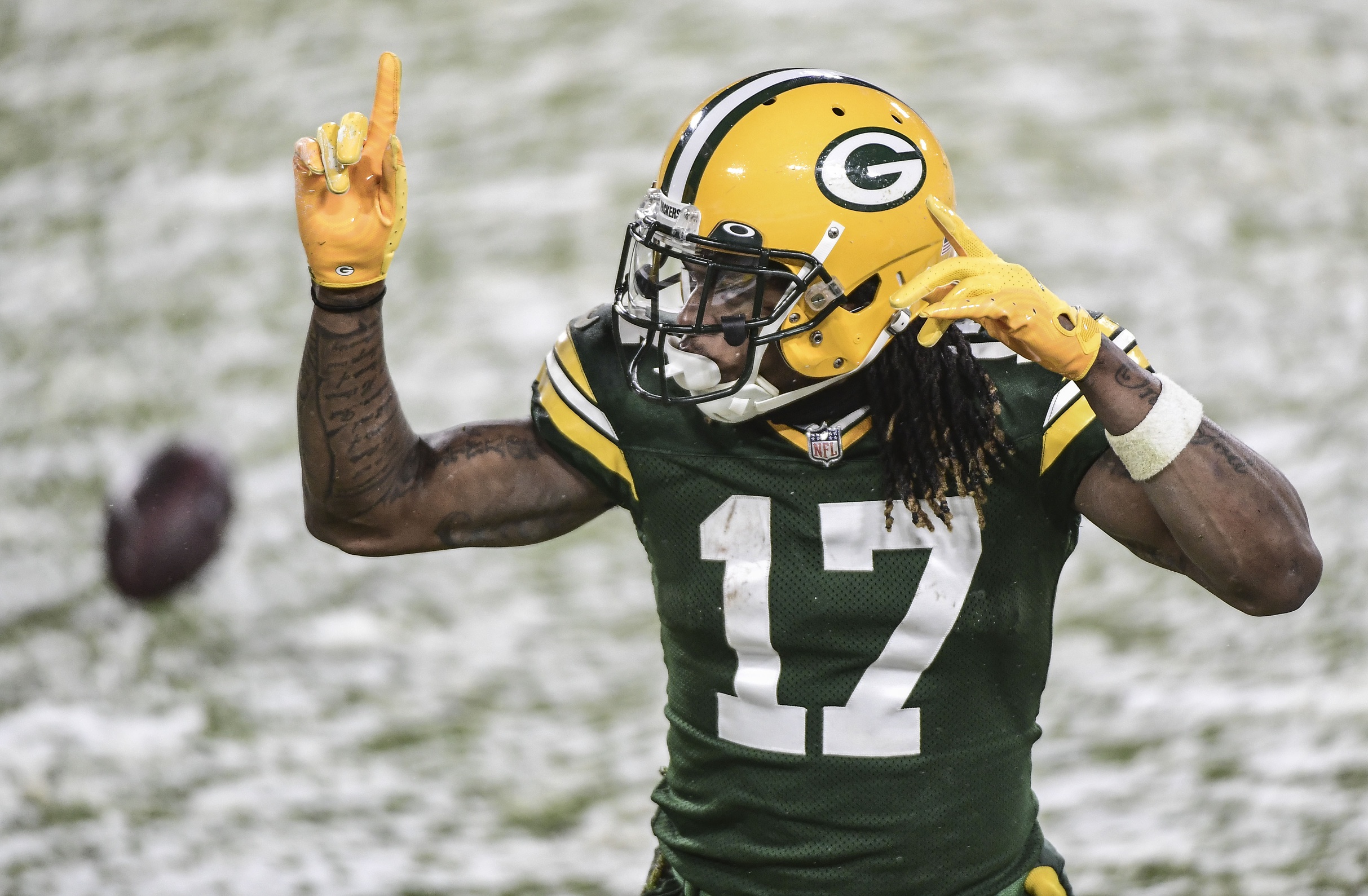 The top-three wide receivers are all viable options in the first round and are worthy of picks over several of their running back peers. In addition, we have the potential next generation of first-round selections in Calvin Ridley, D.K. Metcalf, Justin Jefferson and A.J. Brown coming off the board.
First-round receivers based on ADP: Davante Adams, Tyreek Hill, Stefon Diggs
Second-round receivers based on ADP: DeAndre Hopkins, Metcalf, Ridley, Brown, Jefferson
Optimal strategy: Draft one anchor running back to pair with an elite tight end or receiver depending on draft position.
Backup strategy: Gobble up a second back when value trickles down the board due to a run on receivers and tight ends. This avenue increases your fragility due to running back risks versus wide receivers, but it provides you with the flexibility to hammer receivers and tight ends while other owners confront the reality of the running back dead zone. You could still have a chance to secure Jefferson or Brown, who often slip the turn to the third round.
Alternate strategy: There is a viable path for taking three wide receivers or two wide receivers and one tight end with the first three picks. Then, you will need to secure Darrell Henderson in the fourth round (or Chris Carson if he falls) and add upside running back options after the dead zone.
Early position: I typically take Christian McCaffrey, Dalvin Cook and Alvin Kamara from the first three picks. After that, Adams, Hill and Travis Kelce are preferable options to Ezekiel Elliott and Derrick Henry, who are regression candidates due to high workloads and declining explosive plays over expected.
If you pick running back in the first round and want an explosive playmaker at receiver, you are in luck. Metcalf, Jefferson and Brown all fit the bill. However, lean into Joe Mixon over these options when he slides due to his every-down upside. Darren Waller and George Kittle are in the mix, as securing a top-three tight end is a lynchpin to draft strategy this year.
If you take Adams in the first, Mixon is a dream scenario in the second.
Middle position: Aaron Jones, Hill and Kelce are my ideal options at picks five through eight. The second round has a similar approach to the first position. If Ridley tumbles back – pounce immediately. Mixon and Hopkins are rock-solid second-round options.
Late position: Diggs is my most targeted player once you get to pick 10. I have him after Henry and Elliott but ahead of Saquon Barkley and Austin Ekeler. If running back is the decision in the first, Ridley is the ideal pick in Round 2. Going Diggs/Ridley is an option but be prepared to navigate the Round 3 through Round 7 landmines at running back.
Centerpieces: Adams, Hill, Diggs, Ridley
Opportunistic buys: Hopkins
The fantasy community sometimes mistakes life-long consistency for boring. Hopkins is 29 years old, not 32. He is a target in the mid-second round.
Fades: CeeDee Lamb is climbing into the second round in some drafts. While I love the player, there isn't a reason to push him that high considering the quality options that last through the second round.
Half-PPR adjustments and standard scoring adjustments: Receivers move down, and the backs, outside of Ekeler, see a solid bump. See updated rankings.
EARLY-MIDDLE ROUNDS (3 – 6)
Subscribe to PFF Edge to continue reading
Already have a subscription? Sign In