Ranking players by position is an integral part of fantasy football preparation, but grouping them into tiers is crucial to identifying the value you might be leaving in the draft room. For example, if you're on the clock and looking at several quarterbacks in the same tier, it could make sense to wait until the next round — someone equally as worthy will probably be available with your next pick.
Tiers can also help group players with similar expectations based on upside and floor. Most importantly, we don't want to pay more than the next drafter for a similar player.
I want to send a massive shoutout to Tej Seth for his great work on running back regression and explosiveness, which I leveraged (along with many IMs) to help with this piece.

Click here for more PFF tools:
PFF Betting Dashboard | PFF Fantasy projections | PFF Draft Kit 
PFF Fantasy Rankings  | NFL Premium Stats | Win totals tracker
Definitions:
Viable legs (VL): Over 200 attempts below 1,500 career rushing attempts (including penalties and postseason)
 Explosiveness (EXP): How often a back gains 10 yards or more over expected (grades below represent the percentile each player falls into)
0 to 20th percentile = F
21st to 40th percentile = D
41st to 60th percentile = C
61st to 80th percentile = B
81st to 100th percentile = A
Early-down role (EDR): Over half of first- and second-down carries (projected)
Passing-down role (PDR): Projected for over half of long down and distance and two-minute offense snaps (projected)
Inside the 5-yard line role (i5): Projected for at least half of the short down and distance work, including inside the 5-yard line (projected)
ADP: PPR (Fantasy Pros based on ESPN, Fantrax, MFL and RTSports)
TIER 1
Aaron Jones will share carries with A.J. Dillon in a similar way he did with Jamaal Williams. However, Jones will likely pick up most of the two-minute offense, adding new PPR upside to his game. He could also take over the long-down-and-distance opportunities (LDD), but that could also be a spot for Dillon to gain some exposure to the passing game as a blocker. If Jones does take over the passing work, he could be the RB1 in 2021.
With Jameis Winston entrenched as the starter, Kamara is a top-3 lock — you could argue for him as the No. 2 overall. His struggles were real in the receiving department with Taysom Hill at quarterback last season. If Winston struggles, that scenario could still play out, but he is their best player on offense and Sean Payton will find ways to get him the ball. His yards before contact and explosive runs over expected are starting to look Jamaal Charles-esque.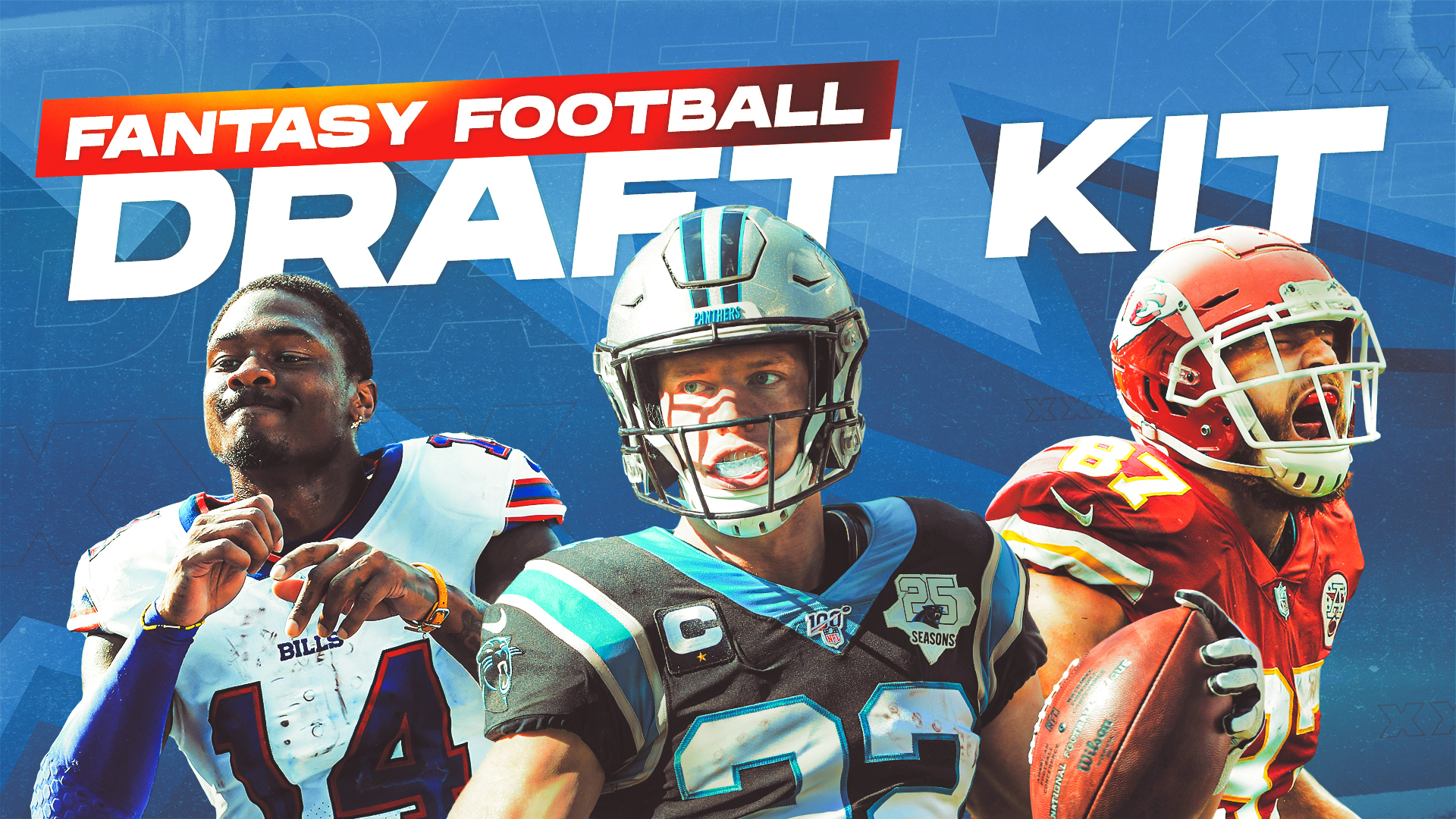 TIER 2