We're about two weeks clear of the 2020 NFL Draft, and while many analysts have given either their draft grades or their diagnosis on what happened, one thing I wanted to look at was how well each player played — measured by how valuable each player was to his college team — in 2019.
With this goal in mind, I used our wins above average (WAA) model to assess the average value of each team's draft pick to his 2019 college team. While WAA does a pretty good job tracking to draft position, it is backward-looking, and hence this ranking will be a little different than those that try to predict how these players will go on to perform at the NFL level. Enjoy!
[Editor's Note: PFF's advanced statistics and player grades are powered by AWS machine learning capabilities.]
Joe Burrow (2.95 WAA in 2019) has been the most valuable player we've ever charted since 2014, and 32 picks later, they got one of the best players on the team Burrow defeated in the title game in Tee Higgins (0.63).
The Bills continue to build a good roster, and this draft's most-valuable player, Jake Fromm (0.79 WAA), gives them insurance in case Josh Allen struggles for the third consecutive year.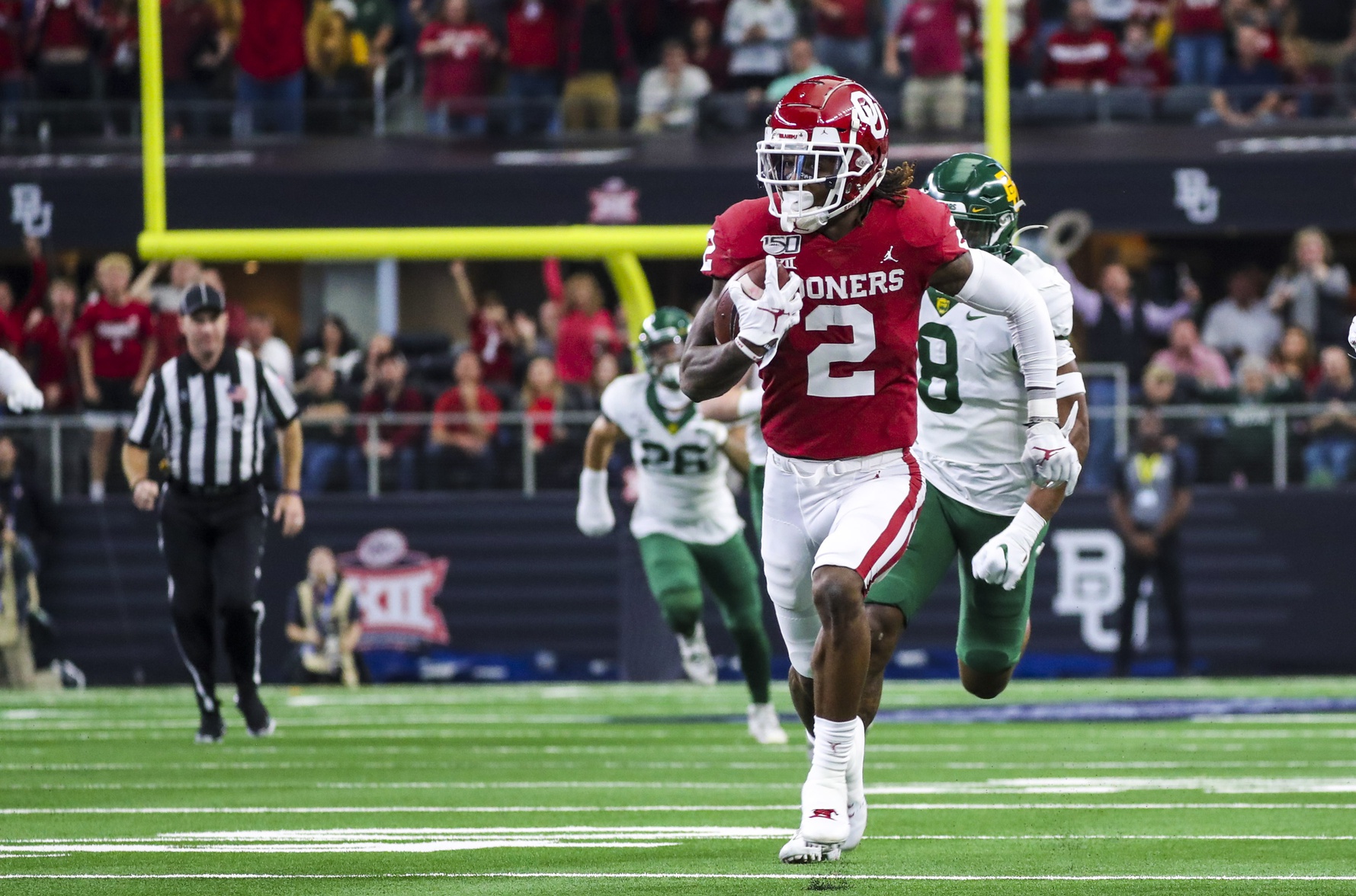 The Cowboys had an awesome draft. Their top two picks, CeeDee Lamb (0.62 WAA) and Trevon Diggs (0.48), were both excellent players at good programs in 2019.
People will understandably drag the Ravens for taking a linebacker and running back with their first two picks, but wide receivers James Proche (0.73 WAA) and Devin Duvernay (0.57) were great picks for them.
Running backs matter a little bit in college. And that is how Jonathan Taylor (0.54 WAA), the team's second pick, was worth more to Wisconsin a season ago than first pick Michael Pittman (0.42) was to USC.
The Raiders made some head-scratching moves early in the draft but got some good players later in Amik Robertson (0.44 WAA) and Lynn Bowden Jr. (0.41).
Second-overall pick Chase Young (0.57 WAA) was very valuable to one of the best college football programs in the country last year, but Washington also got good performers late in Antonio Gibson (0.61) and Antonio Gandy-Golden (0.56).
Jalen Hurts (1.42 WAA) was a great draft pick in the second round, earning almost a full win more than the third and fourth quarterbacks taken in the draft combined in 2019. K'Von Wallace (0.43) and John Hightower (0.42) were also both very productive at important positions in 2019. 
Kristian Fulton (0.64 WAA) should have been taken a round earlier than he actually was, and quarterback Cole McDonald (0.48) was a good gamble to make later in the draft.
Their second first-round pick, Brandon Aiyuk (0.48 WAA), was one of the most valuable wide receivers in college football last year. Jauan Jennings (0.33) was a good value pick, as well.
The Browns got a couple of good value adds in Harrison Bryant (0.53 WAA) and Jordan Elliott (0.41).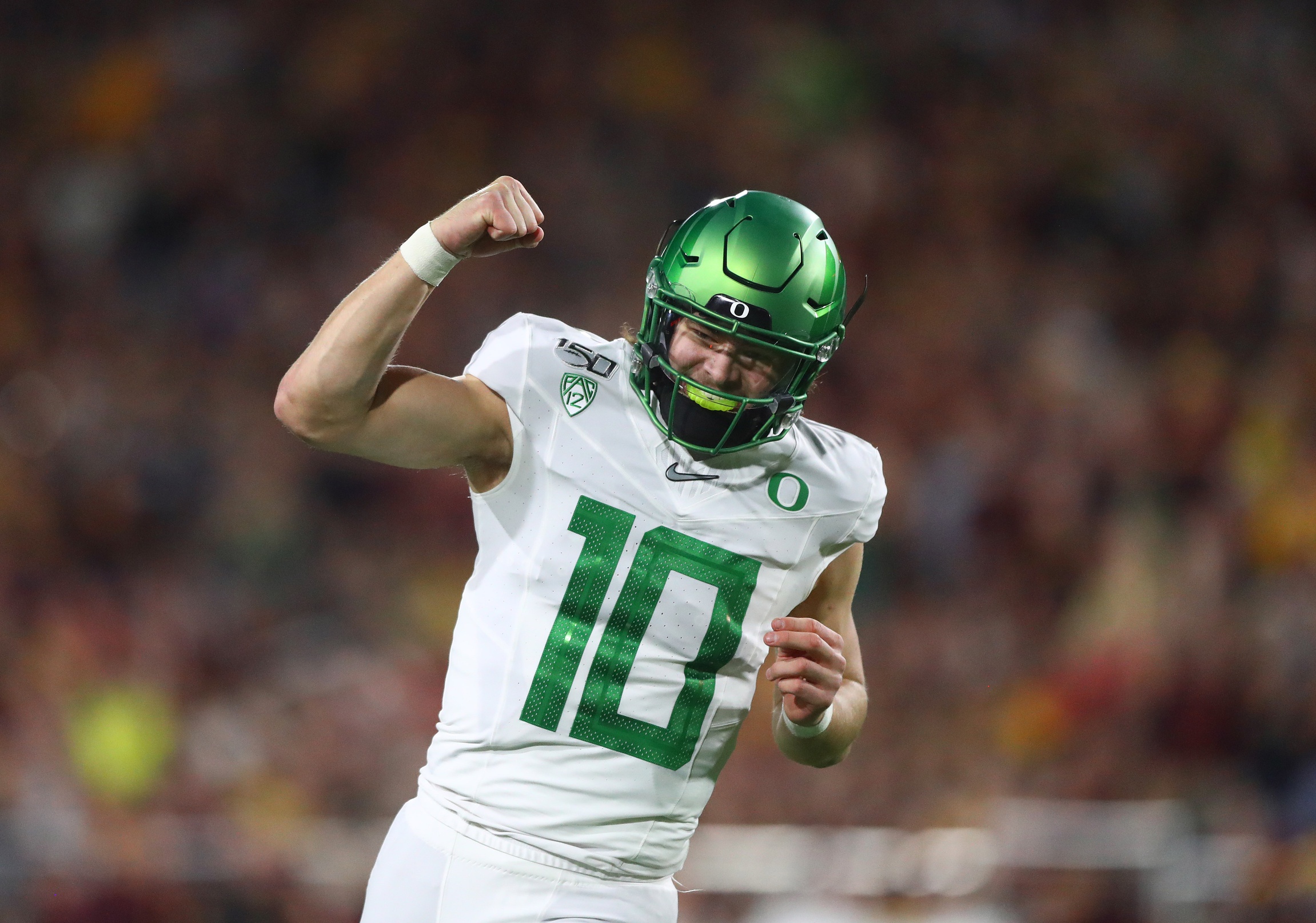 Justin Herbert (0.36 WAA in 2019) isn't exactly the kind of quarterback you want to take in the top 10 of the draft, but if variance hits, we could be eating our words a few years from now.
Wide receiver Tyler Johnson (0.61 WAA) and running back Raymond Calais (0.39) were both very efficient in 2019 and were great value picks by the time the Bucs got them in the draft.
Jeffrey Okudah (0.44 WAA) was an excellent pick at third overall, and Logan Stenberg (0.20) produced substantial value from the guard spot at Kentucky in 2019.
Curtis Weaver (0.54 WAA) was very productive last season, and Tua Tagovailoa (0.47 WAA in under 500 snaps) would have generated a significant amount of value had he played the full season.
Three Steelers picks earned over a third of a win above average last year — Chase Claypool (0.39), Alex Highsmith (0.38) and Kevin Dotson (0.35).
After playing poorly in 2018, Nate Stanley rebounded nicely in 2019 (0.78 WAA) for Iowa. LSU's Justin Jefferson (0.68) was also one of the most valuable non-quarterbacks in the country a season ago for the national champions.
Clyde Edwards-Helaire (0.82 WAA in 2019) was the most valuable running back in college football last year.
While they made some interesting trades late in the draft, the Saints got a couple of good players in Zack Baun (0.47 WAA in 2019) and Cesar Ruiz (0.12).
Terrell Burgess (0.54 WAA in 2019) and Jordan Fuller (0.35) were productive college players in 2019. Running back Cam Akers' only above-average season value-wise was in 2017.
Damien Lewis (0.26 WAA in 2019) and Darrell Taylor (0.22) were moderately valuable players in college football in 2019, but all of their draft picks were above-average college players last year, which helps them here.
First-round pick A.J. Terrell (0.30 WAA) performed well a season ago, and while he was not as valuable as some of his contemporaries, this was a good pick for the Falcons, as was Matt Hennessy (0.21).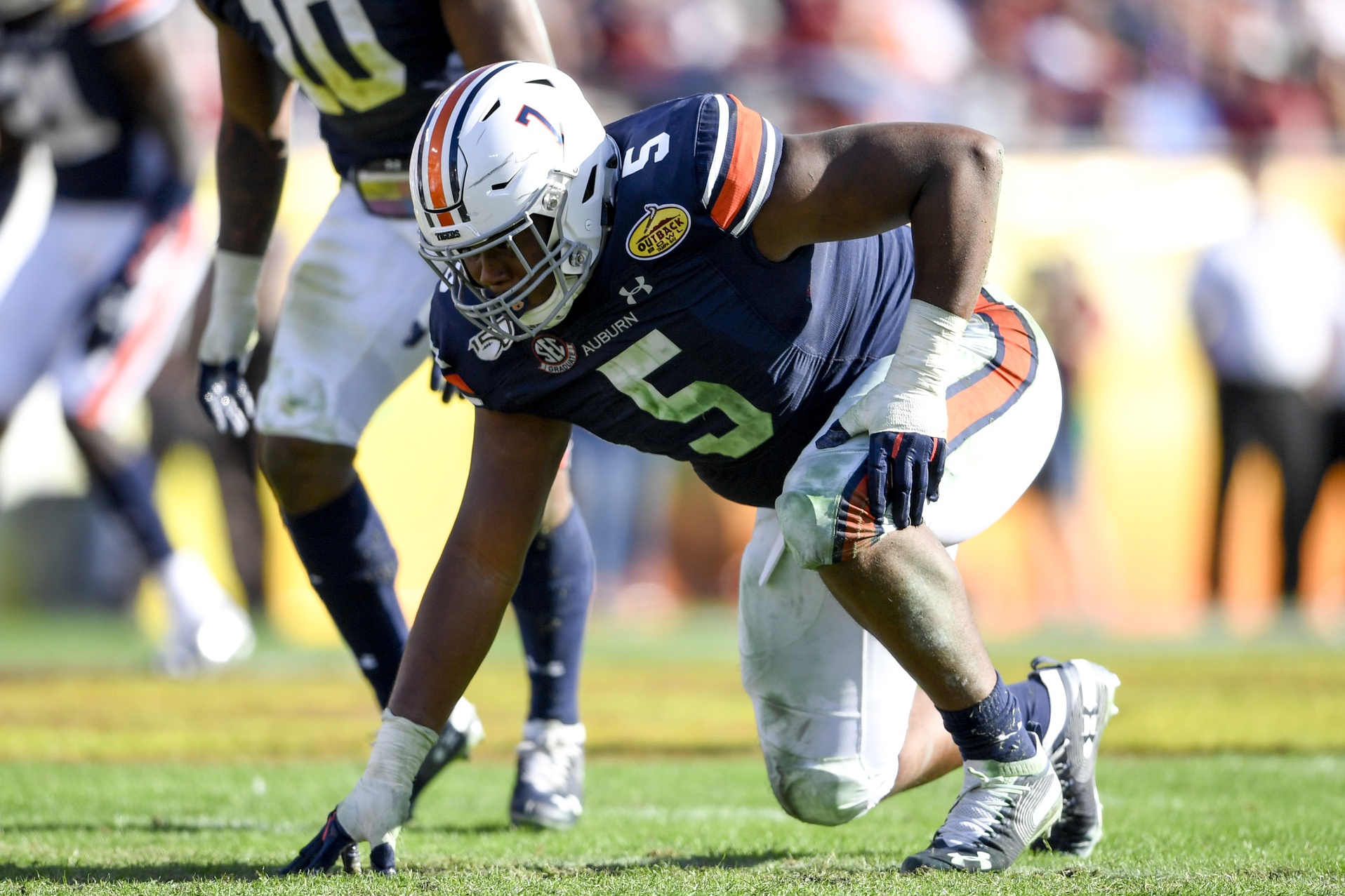 Derrick Brown (0.39 WAA) was a very productive player in 2019, as was Bravvion Roy (0.33).
Jonathan Greenard (0.30 WAA) and Ross Blacklock (0.25) were the Texans' two most-valuable draft picks last season. 
Anfernee Jennings (0.40 WAA) and Dustin Woodard (0.30) were underrated picks in last month's draft.
Jake Luton (0.63 WAA in 2019) and Laviska Shenault Jr. (0.29) should help bolster the Jaguars passing game as they look to rebuild in 2020 and beyond. 
Jaylon Johnson (0.40 WAA in 2019) was a very good selection with the second pick in the second round. Trevis Gipson (0.30) was also productive in 2019.
The Broncos had a pretty top-heavy draft, highlighted by Jerry Jeudy (0.41 WAA) and Michael Ojemudia (0.36).
The Giants got some productive players in Xavier McKinney (0.40 WAA in 2019), Andrew Thomas (0.22) and Carter Coughlin (0.22).
None of their picks were below average — A.J. Dillon (0.33 WAA) was actually a pretty productive running back in 2019 — but their ranking here is warranted given the average WAA value generated by first-round pick Jordan Love.
Isaiah Simmons (0.47 WAA in 2019) and Josh Jones (0.16) were great draft picks, but in terms of value, the team drafted two players who fell below the average last year.
Denzel Mims (0.36 WAA in 2019) will help as a second-round pick, but two of their draft picks were below-average college players a season ago.