The NFL draft, one of the greatest events on the football calendar, is almost here.
Between now and April 23rd, some prospects will skyrocket up draft boards while some will fall down some. And among those falling down draft boards right now is LSU cornerback Kristian Fulton.
Some experts and scouts now have Fulton slated as an early- to mid-second-round pick, but we here at PFF have a different view on the promising LSU product. Not only do we view him as the second-best cornerback in this class — right behind Ohio State's Jeff Okudah — but we think Fulton is worthy of being taken in the top half of the first round. As things stand, we currently have Fulton as the 15th-best prospect in the draft.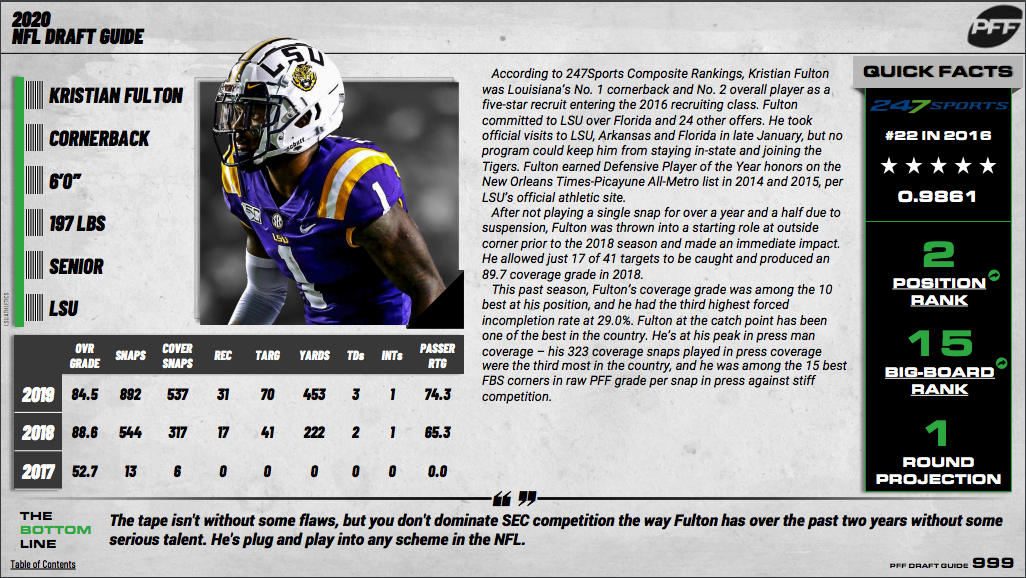 So, why do we think so highly of Fulton? Well, that's a pretty easy question to answer after looking at his on-field performance over his last couple of seasons at LSU, as Fulton not only routinely dominated against SEC competition, but he was also one of the best college cornerbacks in the entire FBS.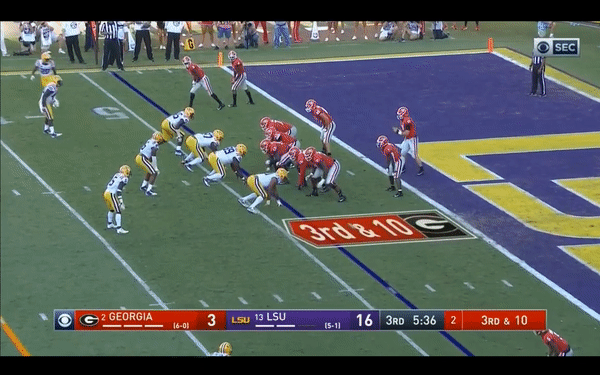 Entering Week 1 of the 2018 college season, Fulton had not played a snap in a year and a half due to a suspension, but he managed to put all of that behind him and post the best PFF coverage grade among outside cornerbacks from 2018-19. The LSU cornerback was flat-out stingy on the outside in that span, too, allowing a minimal 43.8% catch rate.