The best receiving groups in the NFL contain individual players who possess a variety of skills. However, by design, these individuals will be asked to perform in a specifically defined role that is tailored to their unique talents and body types.
For example, Kanas City Chiefs head coach Andy Reid has assembled the ideal group for operating in three critical areas of the passing game: the deep/vertical passing game, the third-down passing game and the red-zone passing game. Tyreek Hill has the skill to excel as a slot receiver, but Reid prefers to use the wideout's elite speed to stretch the field to produce big pass plays while allowing tight end Travis Kelce to convert third downs underneath and over the middle. Kelce is the chain mover while Sammy Watkins, with his 6-foot-1, 211-pound frame, adds a threat inside the red zone.
Here, we create four different NFL receiving corps using the historically great talent available in the 2020 NFL Draft class.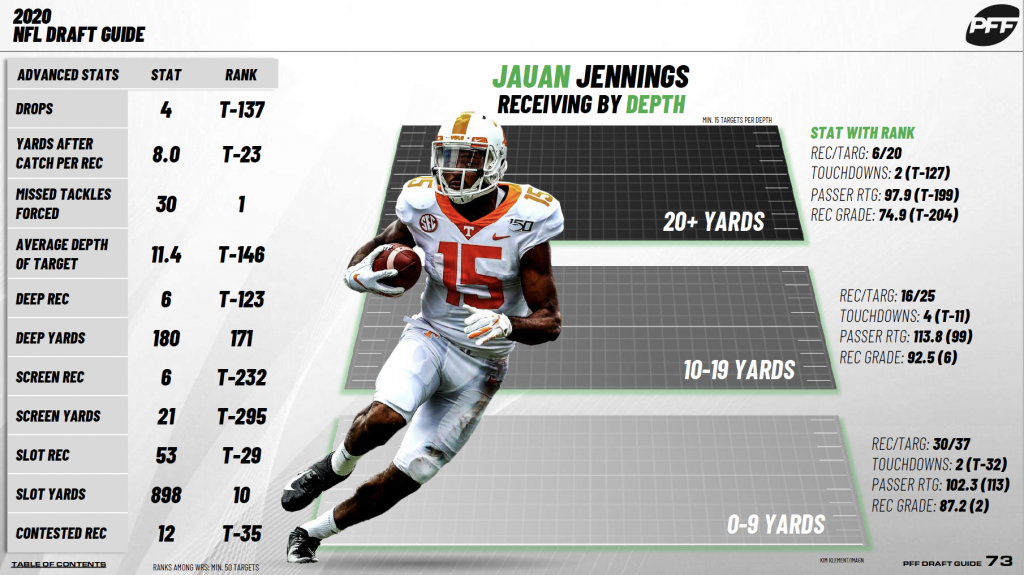 Group 1
Jerry Jeudy, Alabama (Deep/Vertical)
Jeudy is just too sudden for cornerbacks at the line of scrimmage and too fast when tracking the ball on vertical routes downfield. His elite 4.45 speed helped him earn a PFF receiving grade of 89.8 on passes that traveled at least 20 yards downfield this past season; he caught nine of 22 such targets for 320 yards and four scores, generating a passer rating of 127.8 in the process.
Jeudy is a polished route runner who manipulates leverage with fluidity and great body control. During his three years in Tuscaloosa, he averaged 3.30 yards per route run and won on 50% of his contested-catch opportunities. He has all the tools to blow the top off coverages while allowing space for others to produce on intermediate routes.
CeeDee Lamb, Oklahoma (Chain mover)
Though he somewhat lacks elite speed, CeeDee Lamb's sticky hands and stunning quickness really help him escape from press coverage. He routinely won at the top of his routes in college, and that's a huge reason why he averaged 3.04 yards per route run over his career in Norman, the 12th-highest mark among the 406 receivers who ran at least 500 routes from 2017-19.
While he only lined up in the slot on 99 of his 332 receiving snaps (29.8%) on the year, Lamb absolutely dominated from the inside, averaging 6.11 yards per slot route run with seven of his 25 slot receptions resulting in a touchdown. In total, he finished second among FBS receivers with 26 broken tackles, and he moved the chains on 43 of his 62 receptions on the year. His ability to provide a mismatch on the inside coupled with his polished route running makes him the perfect "chain mover" type at the next level.
Laviska Shenault Jr., Colorado (Red-zone threat)
At 6-foot-2 225 pounds, Shenault has the big body needed to post up inside the red zone and win on contested catches. He has an elite physical tool as an explosive runner — he forced 44 missed tackles over the last two seasons while averaging 7.0 yards after the catch per reception for the Colorado Buffalos.
His suddenness and power at the point of attack allowed him to convert 14 of his 22 contested catches over the last two seasons. And while Shenault may take time to become a more polished route runner, he can still rely on his physical traits to win 50/50 jump balls on back-shoulder fades in the end zone — size does matter.
Group 2
Denzel Mims, Baylor (Deep/Vertical)
If you're looking for a Randy Moss prototype who can just go get it, look no further than Denzel Mims. At 6-foot-3 and 218 pounds, he burst off the ball with 4.38 speed to earn a PFF receiving grade of 89.1 on deep balls to go with a career average of 15.8 yards per reception. In 2019, he tied for second with 20 contested catches, and he also came down with a very impressive 48.8% of his contested-catch opportunities — more than five percentage points greater than the average among draft-eligible wideouts. He has raw explosive ability and body control and has displayed a penchant for spectacular catches — his big-play ability on vertical routes seemed routine.
Henry Ruggs III, Alabama (Chain Mover)
Ruggs is a true ankle breaker as a route runner, and he will likely excel both as a vertical threat and as a slot weapon. Like Tyreek Hill, he would provide immediate production for any creative play-caller; he averaged 17.4 yards per catch over the course of his career — with 9.0 of those yards coming after the catch — and he scored on 24 of 98 career receptions. At 6-foot, 190 pounds, he has the size and balance to bounce off tacklers, while his 4.27 speed allows him to destroy pursuit angles en route to the end zone. Ruggs can catch it in front of you, or he can catch it behind you, all while yielding the same impressive results.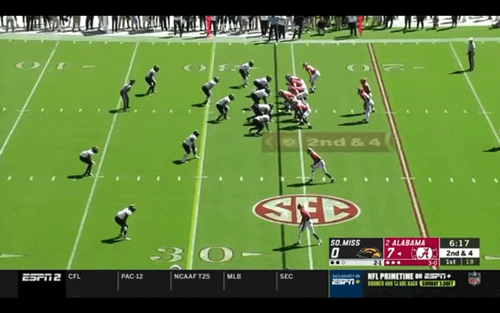 Michael Pittman, USC (Red-zone threat)
Entering the draft after accruing a career contested-catch rate of 44.4%, Michael Pittman Jr. has all the makings of a red-zone weapon. At 6-foot-4 with 32 1/2-inch arms, Pittman hauled in 101 receptions on 133 targets in 2019, and his wicked wingspan helped him earn him a PFF career receiving grade of 90.6 on passes that traveled at least 20 yards downfield. Like a true power forward, Pittman displayed great body control to adjust on imperfect passes. He is able to stack smaller defenders on vertical routes, where he regularly dominated at the catch point. Pittman isn't much of a yards-after-the-catch guy, but ring him up on the back-shoulder fade.
Group 3
Tee Higgins, Clemson (Deep/Vertical)
A rare combination of speed, size and hands, Tee Higgins has the skill to win on deep balls without much separation. His 34 1/8-inch arms and 6-foot-4 frame provides a massive catch radius, and that allowed Higgins to haul in 55% of his contested catches last year, the 16th-best figure among the 40 draft-eligible wideouts who saw at least 15 contested targets. During his three-year career at Clemson, he torched coverages en route to earning a ninth-ranked PFF receiving grade of 94.5 on the deep ball. On average, he was targeted 15.6 yards downfield in his career, and he posted PFF receiving grades north of 75.0 in all three years, with his best figures coming in 2018 (88.9) and 2019 (89.8).
Justin Jefferson, LSU (Chain Mover)
Justin Jefferson led the nation in both receptions (109) and receiving yards (1,518) from the slot in 2019. He played 78% of his snaps from the slot, where he was a prominent chain mover; he forced 24 missed tackles on his receptions while averaging 6.4 yards after the catch per reception, and he moved the chains on 70 of those 109 receptions. Jefferson also proved that he could fight for the ball by coming down with 92.3% of his contested targets in 2019, the best rate among the 144 draft-eligible receivers who saw at least 10 contested targets on the year. Teams shouldn't hesitate to use him in key situations at the NFL level.
| | | | | | |
| --- | --- | --- | --- | --- | --- |
| Rank | Name | Team | Contested Tgts. | Contested catches | Catch rate |
| 1 | Justin Jefferson | LSU | 13 | 12 | 92.3% |
| 2 | Lawrence Cager | GEORGIA | 14 | 12 | 85.7% |
| 3 | Jordan Duncan | CAL | 12 | 10 | 83.3% |
| 4 | Easop Winston Jr. | WASH STATE | 15 | 11 | 73.3% |
| 5 | Riley Stapleton | JAMES MAD | 18 | 13 | 72.2% |
Chase Claypool, Notre Dame (Red-zone threat)
Chase Claypool's big body combined with his 4.42 speed could light up red zones across the NFL in 2020. The wide receiver/tight end prospect is 6-foot-4, and he displayed his explosiveness by posting a 40.5-inch vertical jump at the 2020 NFL Scouting Combine. In three seasons at Notre Dame, he hauled in 57.7% of his contested catches, and he earned a career-high 82.3 receiving grade in 2019, a top-30 figure among draft-eligible wideouts.
The Notre Dame pass-catcher adjusts well to off-target throws and has the ability to shield off defenders to gain possession of the ball in tight spaces. He hauled in 71% of his 46 targets in short areas of zero to nine yards, and he tied for first with six touchdowns in those close quarters. He also caught 11 of his 16 red-zone targets for eight touchdowns and one additional first down, catching all four of his contested red-zone targets in the process, all en route to generating a passer rating of 119.5 on throws inside the opponent's 20-yard line, the fifth-best mark among his peers in 2019.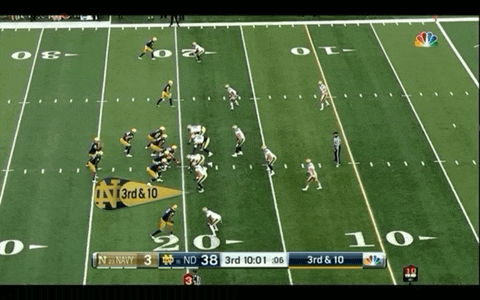 Group 4
Jalen Reagor, TCU (Deep/Vertical)
During his three seasons at TCU, the speedy Jalen Reagor earned a career 86.3 grade on deep passes while posting a contested-catch rate of 42.1%. Reagor plays bigger than his 5-foot-11, 195-pound frame, and his 42-inch vertical jump and his 11-foot-6 broad jump show that he has all the tools necessary to be fearless at the point of attack. He caught all eight of his catchable targets 20-plus yards downfield last year, and he racked up 294 receiving yards in the process. A former track and field athlete, Reagor is a tough competitor with the horsepower to go get it when it counts.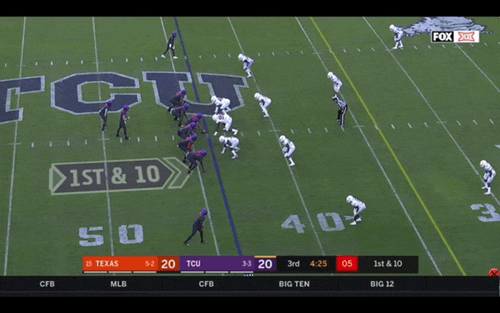 Tyler Johnson, Minnesota (Chain Mover)
Tyler Johnson may lack top-end speed, but he has a strong release and short-area quickness to post big-time production against the best defenses. He earned the highest PFF grade (91.8) in the nation in 2019, and 82% of his 1,313 receiving yards last season came out of the slot — that mark of 1,086 was the fifth-most in college football. Johnson displayed his incredible shake moves to produce an average of 3.49 yards per slot route run, and he moved the chains on 45 of his 67 slot receptions. Johnson is a true competitor who will find a way to become an impact player at the next level.
James Proche, SMU (Red-zone threat)
At 6-foot, 193 pounds, James Proche may not have the prototypical big body that usually thrives inside the red zone, but his elite ball skills are undeniable. In 2019, his 20 contested catches tied for second-most in college football, and his average of 2.54 yards per route run show how efficient he can be on a per-route basis. Proche tied for third in the nation with LSU's Justin Jefferson with 17 red-zone catches this past year; he turned those catches into 113 yards (eighth-most in the nation), 10 scores (second) and 11 total conversions (tied for fourth). He uses a unique hesitation move to freeze defenders in coverage — think Emmanuel Sanders.