I have to warn you, you're going to see a lot of Joe Burrow in the coming awards. You don't light college football on fire the way he did and not be very good at a number of different things. Let's dive into the superlatives, though, as not all of them are necessarily positive.
[Editor's note: Check out all of PFF's 2020 NFL Mock Drafts, NFL Draft Big Board and Mock Draft Simulator. PFF Elite subscribers can also download the 1,100-page 2020 NFL Draft Guide.]
Honorable Mentions: Jacob Eason, Washington & Nate Stanley, Iowa
The man stood flat-footed at the goal line at his pro day and hit the opposite 38-yard line. Back in Week 1 of the 2018 season against Bowling Green, Herbert uncorked a ball rolling to his left that hit Jaylon Redd on a line in the back of the end zone some 56 yards past the line of scrimmage. His calling card is his arm talent, and it's what's going to get him drafted highly.
This was quite easily the quickest superlative to figure out of the bunch. Burrow is not only on another level of accuracy in this draft class, but also from all the draft classes we've charted at PFF. Burrow was deemed accurate on 61.6% of his throws that were targeted 10-plus yards downfield. The next best we've seen from the previous two draft classes was Baker Mayfield at 55.7%.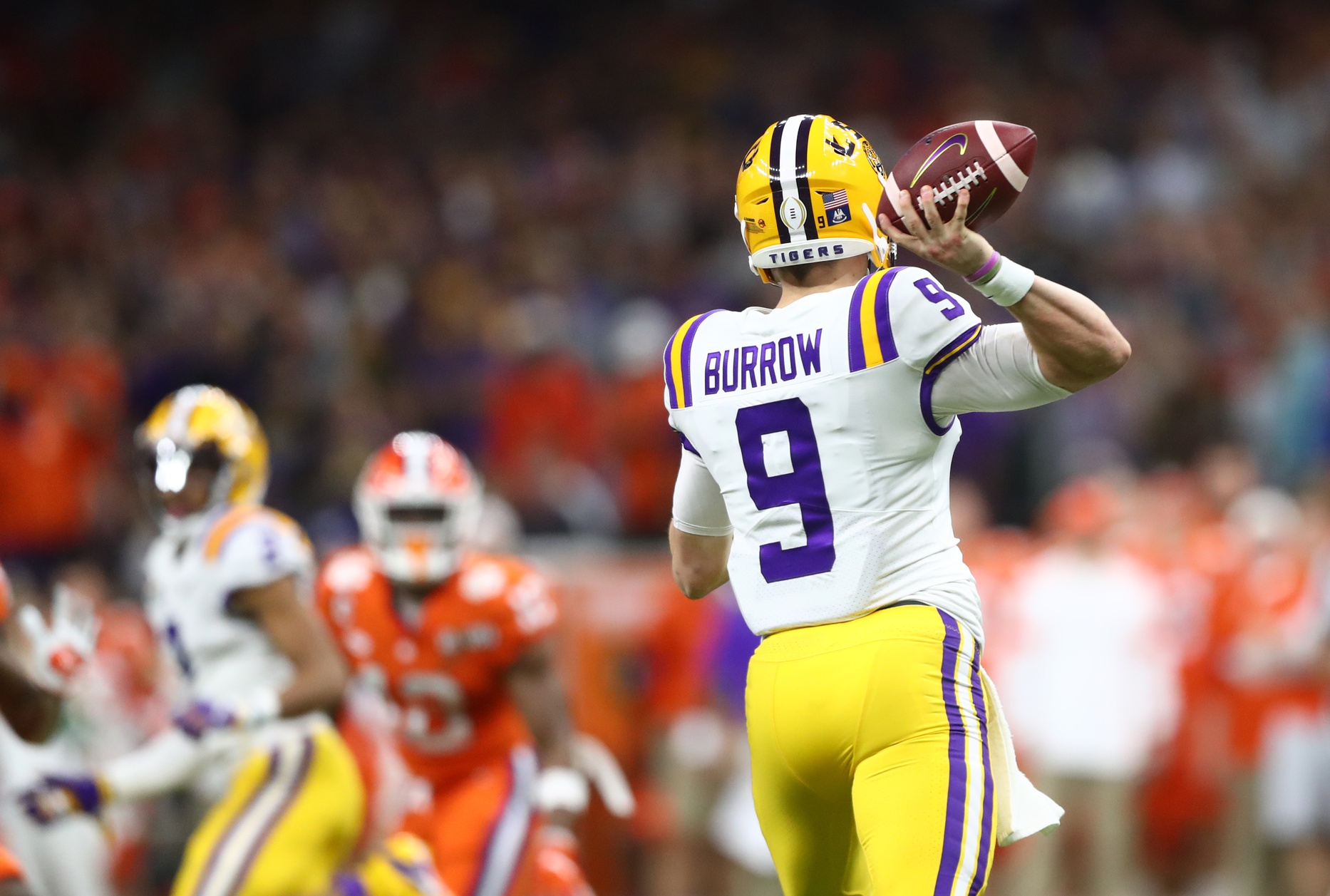 Best Deep Ball: Joe Burrow, LSU
To be clear, this is a vastly different superlative than 'Biggest Arm.' Being able to throw it far doesn't always equate to competency down the field. Burrow's 60.2% adjusted completion percentage on passes targeted 20-plus yards downfield this past season was tops in the country, while Tagovailoa's 43.8% clip was next best among Power-5 quarterbacks in the draft class.
Best Outside Pocket: Joe Burrow, LSU
Honorable Mentions: J'Mar Smith, Louisiana Tech & Jalen Hurts, Oklahoma
Burrow not only led the nation with a 91.4 passing grade outside the pocket this season, but he also had the ninth-most rushing yards of any quarterback on scrambles last season (405). In fact, he averaged more yards per scramble (8.6) than even Oklahoma quarterback Jalen Hurts (8.5). Making more plays outside of structure is the way the quarterback position is trending in the NFL.
Grading Doesn't Match Hype: Jordan Love, Utah State
Honorable Mentions: James Morgan, Florida International & Justin Herbert, Oregon
This one is obvious from the box score stats, as well. Love had almost as many turnover-worthy plays (26) as he did big-time throws (31) this past season. It's easy to fall in love with those special throws downfield, but the consistency simply isn't there. Even in his "good" season back in 2018, Love earned only an 81.9 passing grade.
Sleeper: Josh Love, San Jose State
At 6-foot and a shade over 200 pounds, it's easy to see why the NFL wouldn't be high on Love's game. After he earned an 89.1 overall grade last season, it's easy to see why we at PFF would disagree. There a lot of guys that earn high grades that we don't care for as prospects, but Love is different for a couple of reasons. The first is that his arm strength is more than competent for the NFL despite his size. The second is that he's absolutely fearless in the pocket. He averaged 8.3 yards per attempt on 356 dropbacks without pressure last season. That number dropped to only 7.8 yards per attempt on the 145 dropbacks he did face pressure.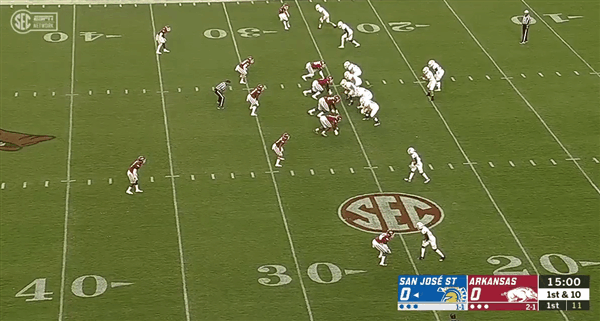 Most Fun to Watch: Cole McDonald, Hawaii
If you watched Hawaii at all this season, you know what I'm talking about. They were in either four or five wide on every single snap, McDonald's average depth of target was 12.4 yards downfield, he finished sixth in big-time throws (31) and ranked first in turnover-worthy plays (29). My favorite stat, though, is that McDonald had 26 attempts targeted 40-plus yards downfield last season — no other quarterback had even 20. And he runs a 4.58 40-yard dash that surprised pretty much ever defender when he got into the open field. Good? Sometimes. Fun to watch? Always.
I thought that this 4 play linear sequence of dropbacks by Cole McDonald perfectly illustrates who he is as a QB and why I love him:
1- Ability to find the backside dig when the frontside routes are not open
2- YOLO interception
3, 4- On time, accurate quick game throws pic.twitter.com/vASvVK0bpz

— Seth Galina (@pff_seth) April 4, 2020