When it comes to fantasy football, some teams around the league are peaking right now, while others are on a downward trend after some bright spots. And then there are some for whom "bright spots" is just a wish and a hope.
Once a day in February and March, our own Daniel Kelley is taking a look at the best fantasy season at each position for each team around the league. Is your favorite team in the middle of a boom period? Or do you look back at the early parts of this decade fondly?
Follow along with the whole series at the bottom. First, though, let's look at the overall best seasons of the last decade at each position.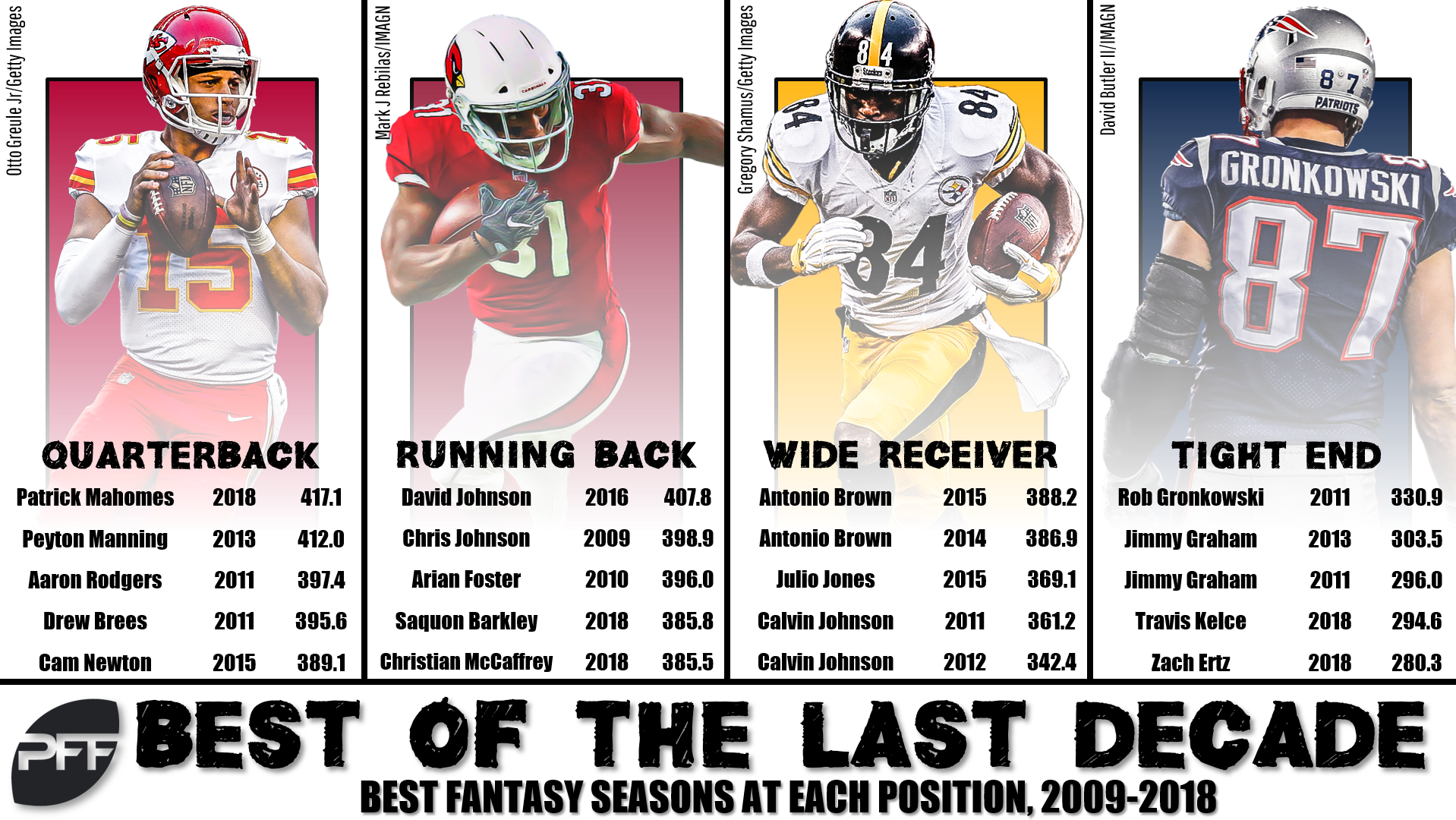 Check out the full series below: