(This is Week 11 of the NFL season. Each week, the PFF Fantasy cheat sheet will have all the relevant fantasy football content for the week in one place for you to keep track and review as needed as you prepare for that week in fantasy football.)
I screwed up Tuesday night. For a bit of making-an-excuse time, my Tuesdays are insanely busy, with articles to edit and graphics to make, rankings to order, a column to write. My wife doesn't schedule any appointments for Tuesdays so she can keep the kids out of my way as much as possible, because she knows. I start working at 7 a.m. and I'm usually not done until after the kids have gone to bed.
Which, of course, doesn't leave much time for my own fantasy leagues. Waivers process Tuesday nights in most leagues, so I have to carve out at least a few minutes to make my claims if I want to stay competitive. Sometimes, I find a lull in the middle of the day, but generally speaking, it's the last thing I do before bed. Not a big deal, but sometimes I'm half-loopy by the time I get to it.
So it's entirely my fault, but that's why Tuesday night, I put in a claim for Arizona as my Week 11 DST, and instead of dropping my on-a-bye Buffalo DST, I accidentally dropped Jack Doyle, my only active tight end for this week.
That is, I hope, an obvious error. Nobody is going to drop their only active tight end (George Kittle is on a bye) and keep a middling defense on a bye. But the problem is that it's as far as I can tell the first obvious mistake anyone's made in the league this season, and I'm the commissioner.
When I realized Wednesday morning what I had done, I used the commissioner tools to fix it, and sent a message to the whole league as a "full disclosure" sort of announcement. So far, no one has complained. I would make that fix for anyone who made an obvious error, and they all know me well enough to know that that's true, but I still feel like both an idiot and a jerk.
But the moral? Fantasy's a game for fun. People make mistakes. A few years ago, I was trying to trade my buddy for Jose Bautista in a baseball league, and we had been back and forth a few times, and then we half-agreed to a deal, but when I sent the offer, I just hadn't clicked Bautista. He could have accepted and I'd have been screwed, but he made sure to double-check first.
Don't be a jerk. That's all.
On to the Week 11 advice.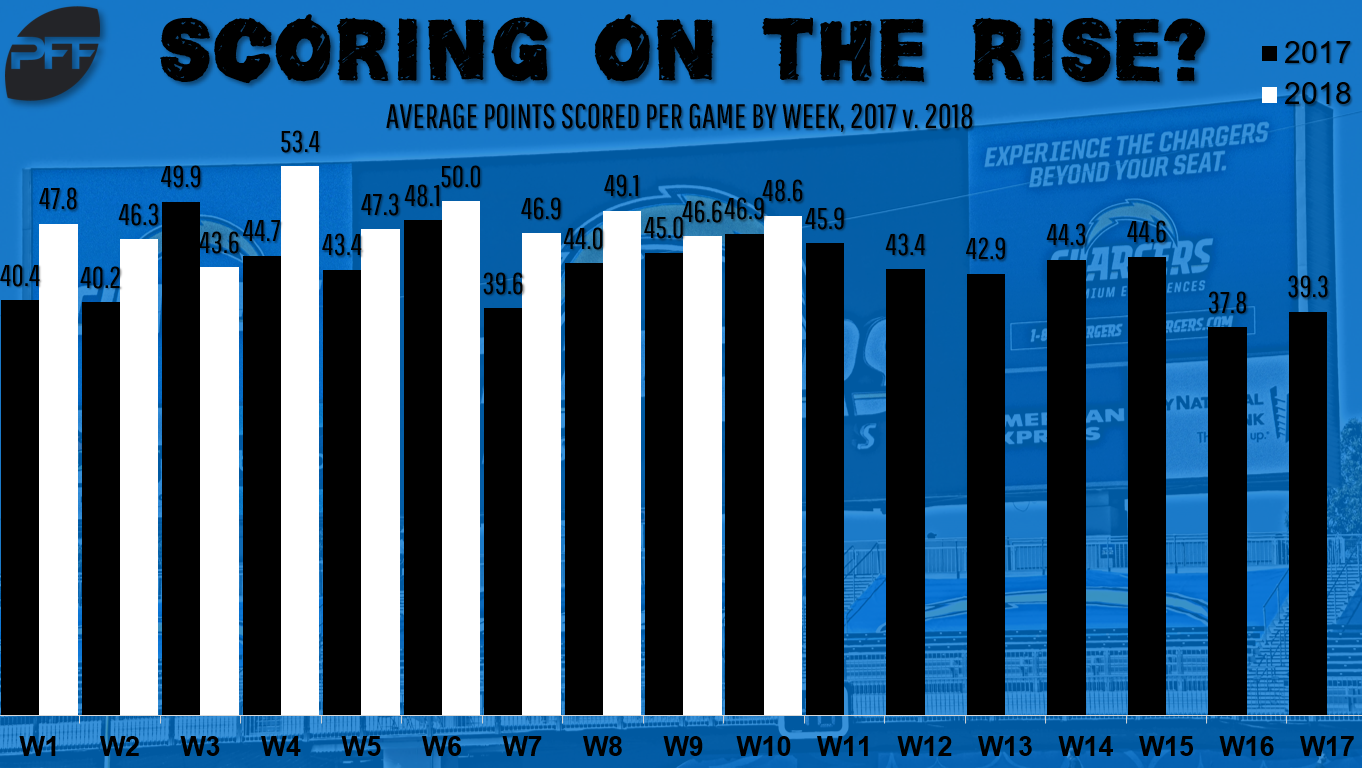 Looking back
Live chats
Written content
Check out our tools as well:
Redraft advice:
DFS advice: