Every NFL roster includes players who quietly excel, making teams better in ways that don't necessarily show up on the stat sheet or earn Pro Bowl recognition. Today, we look at some of the most undervalued players on all 32 NFL rosters, shining a light on players who don't get as much credit as they deserve.
[Editor's note: Subscribe to PFF ELITE today to gain access to PFF's Premium Stats and new Player Grades experience in addition to the 2020 NFL Draft Guide, 2020 Fantasy Rookie Scouting Report, PFF Greenline, all of PFF's premium article content and more.]
Not every player listed here is going to be scraped from the bottom of the depth chart — there are different levels to this. Some guys are household names who don't get the kind of attention they deserve when discussing the league's best players. Some are known by few nationally outside of their own fanbases. Some are undervalued even by their own fans. The common theme is that all 32 are deserving of more love and recognition for what they do. 
AFC East
Coming out of Maryland as an undrafted free agent in 2018, Jackson has quickly carved a nice role for himself in a crowded New England secondary. He has looked like anything but a young undrafted cornerback over the last two seasons, particularly when teams have tested him down the football field. Since 2018, he has been targeted 29 times 20 or more yards downfield — on those plays, he has allowed just three receptions compared to six interceptions and 10 forced incompletions. There may be a lot of talent in the Patriots' secondary, limiting his ability to jump into a full-time starting role outside, but Jackson is a name to know. 
Hyde drew some accolades (second-team All-Pro and a Pro Bowl appearance) in his first season with Buffalo back in 2017, but his body of work since joining the Bills suggests that we're still underrating him when discussing the league's best safeties. Over the last three seasons in Buffalo, Hyde ranks tied for fifth among all players at the safety position in overall grade (90.7). The move to free safety has pulled the best from Hyde after a solid, albeit unspectacular, start to his career with the Green Bay Packers in more of a slot/box role. He now serves as half of one of the better safety tandems in the NFL with teammate Jordan Poyer. 
Nose tackle is perhaps the least glamorous job in the NFL. Much of the job rests on controlling blocks and eating double teams, allowing your fellow defensive linemen and linebackers to make the plays that end up on the stat sheet. McLendon has served well in that role for the Jets over the last three seasons, earning 75.0-plus overall grades on 450 or more defensive snaps in each of 2017, 2018 and 2019. He is one of just five defensive linemen with a run-defense grade of 90.0 or higher since 2017 when lining up over or shading the center, joining Damon Harrison Sr., Brandon Williams, Michael Pierce and Linval Joseph. That kind of play warrants some love for the 34-year-old out of Troy. 
Ryan Fitzpatrick was the leading rusher for the Dolphins last season. Take a minute to digest that — a 37-year-old, journeyman quarterback who wasn't the starter for the entire season led the team in rushing. Needless to say, the additions of Breida and Jordan Howard in free agency are welcome supplements to the Dolphins' run game. Breida, in particular, should provide a nice injection of speed out of the backfield. 
Brieda has some serious wheels, coming in as the NFL's fastest ball carrier during each of the last two seasons per Next Gen Stats. He also is one of just two qualifying running backs with over 40% of his rushing yardage coming on 15-plus yard runs in both 2018 and 2019. The committee approach in San Francisco and injuries have kept down his usage, but that doesn't make Breida any less of a big play threat as both a runner and receiver. 
NFC East
When you enter the NFL in the shadow of one of the league's best tight ends, it's easy to be somewhat overlooked. That is the case with Goedert, who was immediately thrust into a role as TE2 despite being taken in the second round out of South Dakota State. The Eagles have run a heavy dose of two tight end sets to get both him and Zach Ertz on the field, and it's pretty clear from those snaps that Goedert is a top-end TE in the NFL.
Since 2018, Goedert actually ranks fifth among qualifying tight ends in overall grade, ahead of Ertz. A big reason — outside of the obvious mismatch threats he poses as a receiver — is his elite play as a blocker for the position. Goedert's 81.4 run-blocking grade sits sandwiched between Maxx Williams and George Kittle for second at the position over that same span. He is a complete tight end who would be a high-level primary option on most rosters in the NFL. 
The Cowboys were clearly in search of a quality safety this offseason. Getting Clinton-Dix on a one-year, $4 million maximum value deal is just about as good as they could have hoped for. He has graded at 67.0 or higher on 1,000 or more defensive snaps in every season of his six-year career, with solid play as a run defender, tackler and coverage defender. At a position where a big part of the job is simply not making mistakes or giving up big plays, Clinton-Dix has been one of the more reliable starters in the league. That's something that should have commanded more money this offseason. Dallas will benefit from the rest of the league undervaluing what Clinton-Dix brings to the table. 
The Giants' secondary has some definite question marks with DeAndre Baker facing possible legal trouble and an unproven group at cornerback behind free agent acquisition James Bradberry. But Julian Love is someone they should feel pretty good about after a promising start to his NFL career as a rookie last season. Love is a guy who graded extremely well at the college ranks as an outside cornerback for the Fighting Irish, earning coverage grades of 83.7 and 90.9 during his final two seasons with Notre Dame. Love followed that up by coming away from the 2019 season with an encouraging 70.5 overall grade despite being a 21-year-old rookie playing a new position. Whether he remains at safety or moves back to cornerback to potentially fill in for Baker outside, Love is a player to watch as he enters his second season.
The NFL is a "what have you done for me lately" league, and Darby's recent results have been disappointing to say the least. He was beat up pretty good with the Philadelphia Eagles last season, earning just a 39.8 grade in coverage and allowing a passer rating of 117.9 on throws into his coverage for the year. Here at PFF, though, work done over the last several years by our research and development team has shown that results in coverage are relatively unstable from year to year. That means that someone like Darby — who graded between 68.3 and 78.3 in each of the first four years of his career — has a decent chance of bouncing back from a down year in 2020. While others may put too much weight on a bad 2019 season, I like what Washington did by bringing in a 26-year-old with four quality seasons of starting experience on his resume. 
AFC South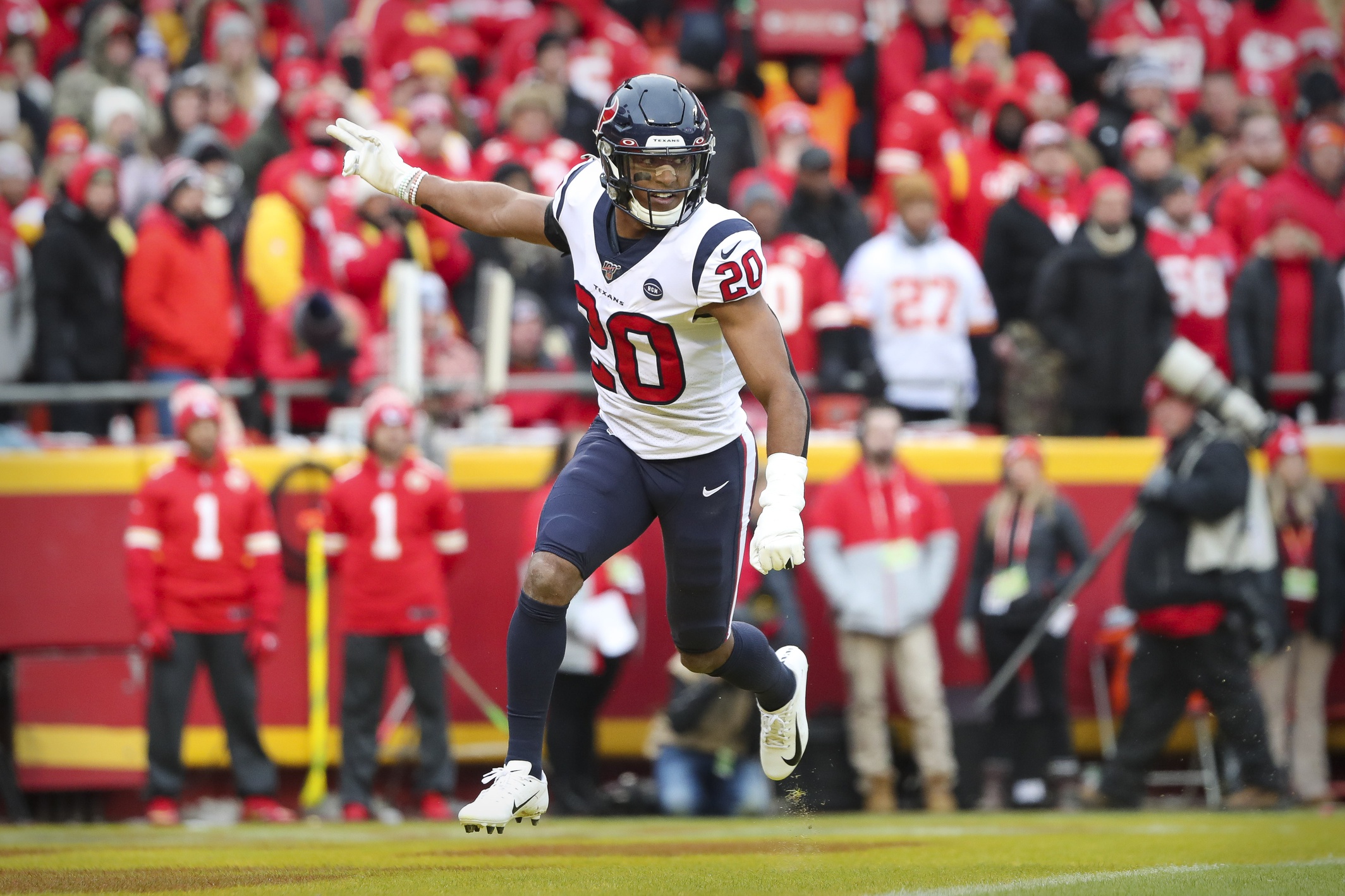 Reid made an instant impact on the Texans' defense coming out of Stanford as a third-round pick in the 2018 NFL Draft. His eight combined pass breakups and interceptions were tied for 10th among all qualifying safeties, and he was one of the best tackling safeties in the league, missing just five tackles all year on nearly 80 tackling opportunities. Reid followed that up with his second consecutive season with a grade north of 75.0 last season. The safety position is loaded with talent right now across the league, but Reid has already emerged as one of the better young safeties in the NFL and should continue to get more recognition. 
Jackson came into the league with all kinds of promise as an athlete but questions as to whether he could translate it to top-end play at cornerback. In our eyes, he's already accomplished that, producing three straight years with an overall grade of 73.0 or higher. That run was capped by an 82.5 grade in coverage in 2019 that ranked sixth among all cornerbacks. Jackson's speed gives him a huge leg up when receivers test him down the football field, and that shows up in the numbers with 22 forced incompletions compared to just 12 receptions allowed when targeted 20 or more yards downfield. It's time that we start recognizing him as a legitimate No. 1 cornerback. 
The decision by Castonzo to stave off retirement for at least one more year, keeping one of the best offensive lines in the NFL intact, was one of the biggest developments in what has been a busy offseason for Indianapolis. The fact that Castonzo has never made the Pro Bowl is more of an indictment on the selection process than it is on Castonzo's play. He has been one of the most reliable left tackles in the game for years now, grading at 76.9 or higher in every season of his career excluding his rookie campaign in 2011. He may not be the best player on that offensive line anymore with the emergence of Quenton Nelson as one of the league's best young players, but Castonzo's consistently strong play is still underappreciated up front for the Colts. 
Playing on a contract worth over $50 million in total, it's clear that the Jaguars recognize the value Linder has provided. But he's still a player you don't hear about often in conversations about the league's top interior offensive linemen. Since entering the league in 2014, Linder ranks 11th among qualifying guards and centers in overall grade, and he ranks fourth among centers since taking over the starting job there in 2016, trailing only Jason Kelce, Alex Mack and Travis Frederick. That looks like a resume that is deserving of at least one Pro Bowl appearance to me. 
NFC South
For whatever reason, many people (including a portion of the Saints' fanbase) don't realize how good Williams has been to start his career. Yes, he missed a very important tackle back in 2017, but he has also graded out as one of the best safeties in the NFL over his first three years in the league — he's been the fifth-highest-graded safety in the league (tied with Micah Hyde) to be exact. As Williams heads into a contract year, there is a chance he hits the market next offseason. That would be a golden opportunity for a team to pick up a young free safety who can make plays on the back end. Minkah Fitzpatrick and the Pittsburgh Steelers just showed how that can be a game changer for a defense this past season. It would be in the best interest of the Saints to find a way to keep Williams in town. 
Is it possible for a quarterback who won an MVP award four seasons ago to be underrated? Ryan is putting that question to the test. Granted, he is coming off his lowest-graded season in a decade this past year, but he remains one of the better quarterback options in the NFL. Since 2010, the only quarterbacks with a higher passing grade than Ryan are Drew Brees, Tom Brady and Aaron Rodgers. He's not in the upper echelon reserved for guys like Patrick Mahomes and Russell Wilson at this point, but he is still very much an above-average quarterback with a body of work that should have earned a little more respect than it has to this point. 
Since David entered the NFL in 2012 out of Nebraska, only three qualifying linebackers have put up a higher PFF grade: Luke Kuechly, Bobby Wagner and Patrick Willis. Wagner is only linebacker with more snaps played over that stretch. David has undoubtedly been one of the premier off-ball linebackers in the game, and that's not something he has necessarily been recognized for with just one Pro Bowl berth in his career (2015). He's not slowing down, either, with an overall grade of 89.2 in 2019 (and a position-high 91.4 grade in coverage). The potential for the pairing of David and Devin White in Tampa Bay is special, as White continues to improve. 
Boston finally earned himself a long-term contract this offseason, returning to the Panthers on a three-year deal, but it still feels like the Panthers came away as the winners in the deal. Boston may have some limitations, but he has been one of the most productive deep safeties in the NFL in coverage. Over the last three seasons, Boston has played the fifth-most snaps of any safety and has produced a coverage grade that ranks second at the position. His 27 combined pass breakups and interceptions are fewer than only Kevin Byard over that same stretch. He should be getting more recognition as one of the top coverage safeties in the NFL. 
AFC West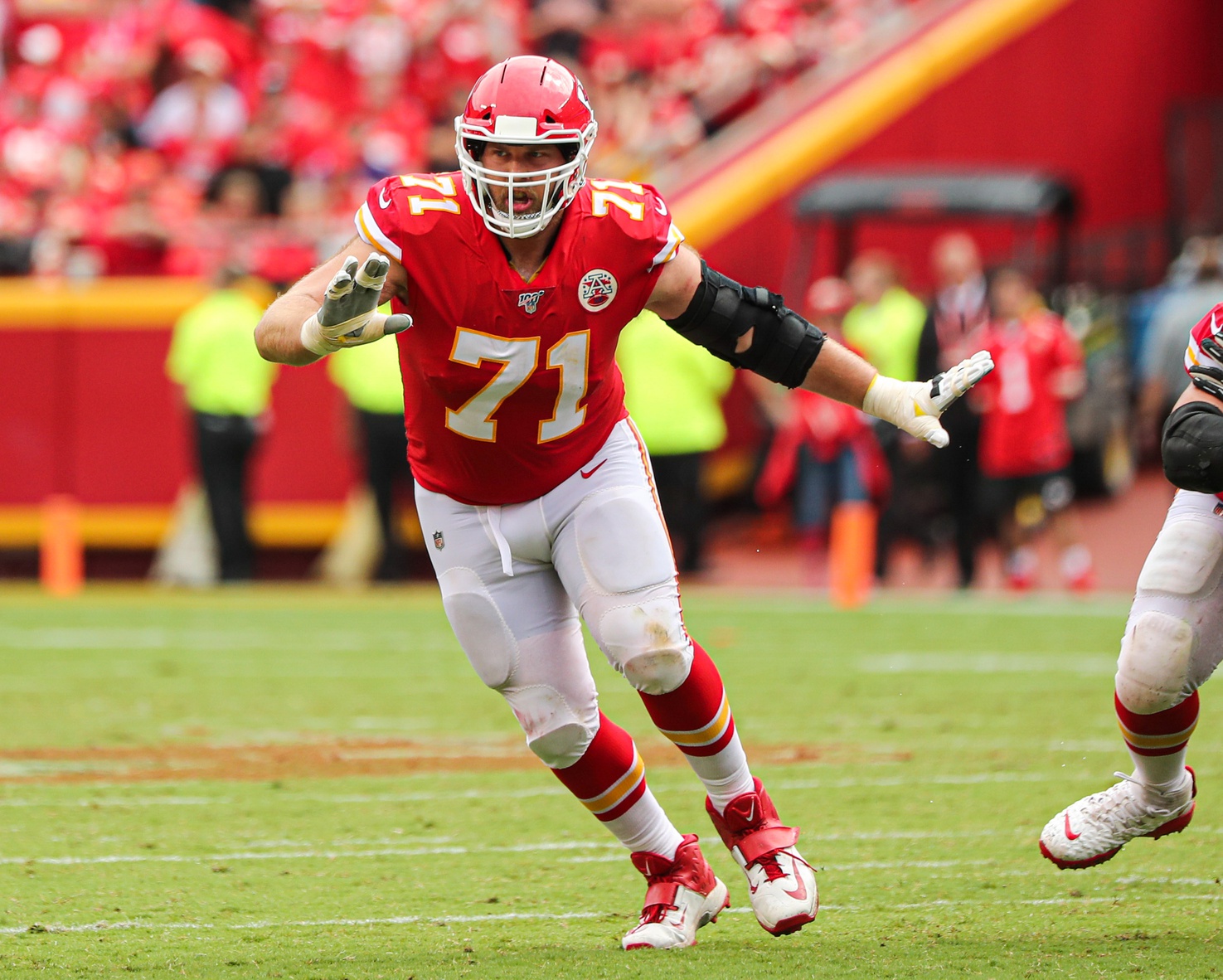 Schwartz is another name in the category of, "This guy should definitely have a Pro Bowl appearance." He has graded at 72.0 or higher overall in each of his eight NFL seasons, and he's coming off a career year in 2019 where his 89.3 overall grade ranked second at the tackle position to only Ryan Ramczyk. The fact that Schwartz allowed just one pressure (a hurry, at that) in 134 pass-blocking snaps during the Chiefs' postseason run is hard to overstate. That's impressive, impressive stuff. Maybe 2020 will finally be the year Schwartz receives that ever-elusive Pro Bowl recognition. 
Quick, what's the word that comes to mind first when you hear Bolles' name? Penalties? Bust? While it's fair to harp on the penalties for Bolles after he ranked among the top-three offensive linemen across the league in penalties in each of the past three seasons, the negativity surrounding Bolles has gone too far. It's hard to say he qualifies as a bust. Looking at qualifying left tackles since 2017, Bolles' overall grade of 77.1 puts him at 15th out of 37 total players. Sure, that's not the high-end player Denver was hoping for when it took him in the first round, but Bolles is still at least an average starter — not the bottom-of-the-barrel option he is sometimes portrayed to be. 
Amukamara has been underappreciated for much of his career, a fact exemplified by the Chicago Bears making him a cap casualty this offseason despite his overall grade of 81.0 for the team just two seasons ago. He's been a consistent starting option throughout his career, never dipping below a 66.3 overall grade during his eight years in the NFL. That stability and veteran presence is something the Raiders should be able to make real use of in 2020, and I wouldn't be surprised if Amukamara holds down one of the starting jobs outside for much of the year despite recent investments in players like Trayvon Mullen and Damon Arnette. 
Athleticism like Tranquill displayed at the 2019 NFL Combine (4.57 second 40-yard dash, 6.94 second three-cone and a 37.5-inch vertical jump) married with strong coverage results coming out of college (80-plus coverage grades in each of his last two seasons) is a recipe for success in the pros. As a fourth-round pick, Tranquill had a limited role in his first season as a member of the Chargers' defense, but he did some promising things during his time on the field, earning a 66.6 overall grade for the year. Even with the Chargers trading back up into the first round to take Kenneth Murray, there is plenty of reason to expect the second-year player out of Notre Dame to take another step forward in 2020.  
NFC West
Even as an undrafted rookie out of Pittsburgh, Williams showed early on that there was a place for him in the NFL in the slot. His 90.3 coverage grade during his 2014 rookie season on 350 defensive snaps speaks for itself. In his four seasons of action with both the Cleveland Browns and 49ers, Williams has remained a quality option inside. The only two qualifying cornerbacks with a better overall grade in the slot than Williams since 2014 are Chris Harris Jr. and Desmond King II. His play was an underrated component of San Francisco's success on defense in 2019, and he'll likely be a big reason for the team's continued success next season. 
The Seahawks' offensive line has been bad in recent seasons. There is no getting around that. The overall weakness of the group reflects poorly on Brown, but he has been the lone bright spot for nearly his entire tenure in Seattle after nine-plus years with the Houston Texans to begin his career. In fact, Brown (82.2 overall grade since joining the Seahawks) is the only player along the line with an overall grade above 65.0 and 1,000 or more snaps played since 2017. Per PFF WAR, he's been the eighth-most-valuable offensive tackle in the PFF era that stretches back to 2006. There may still be a lot of questions with the group up front for Russell Wilson, but he can still rely on Brown to provide strong play at left tackle. 
I'm fully aware that Donald is widely considered the best defensive player in the NFL and arguably the best player in the NFL. My argument is that he is still being underrated when you consider just how dominant he has been since entering the NFL in 2014. He breaks the scale for interior defenders in nearly every metric you consider, and that comes while being double- and triple-teamed more than any other defensive lineman in the NFL. 
The five highest pass-rushing grades from a defensive tackle since PFF began charting the NFL in 2006 all belong to Donald over the last five seasons. He has 60 more pressures than any other defender over the last three years — a herculean feat for an interior defender. No matter how you cut it, Donald is just a different breed. The fatigue of listing his accolades and the inability of a number like sacks to truly capture how unblockable he has been is probably leading us to underrate him, whether we're trying to or not. 
We only have one season of NFL data on Thompson — a partial season at that after he didn't see the field until Week 5. But what he did as a rookie (particularly late in the year), combined with what we saw from Thompson at the college level, offers plenty of reason for excitement about his prospects moving forward. Coming out of Washington State, PFF's lead draft analyst Mike Renner said of Thompson, "Coverage is king in today's NFL, and Thompson brings an intriguing mix of slot and deep coverage ability that will be coveted by two-high heavy defenses."
Thompson spent most of his time as a rookie deep at free safety, but he showed some of that coverage ability with a 70.3 coverage grade that ranked third among rookie safeties last season (behind only Juan Thornhill and Darnell Savage). He's not even 22 years old yet — his continued development will be key on a defense that hopes to be much better in coverage in 2020. 
AFC North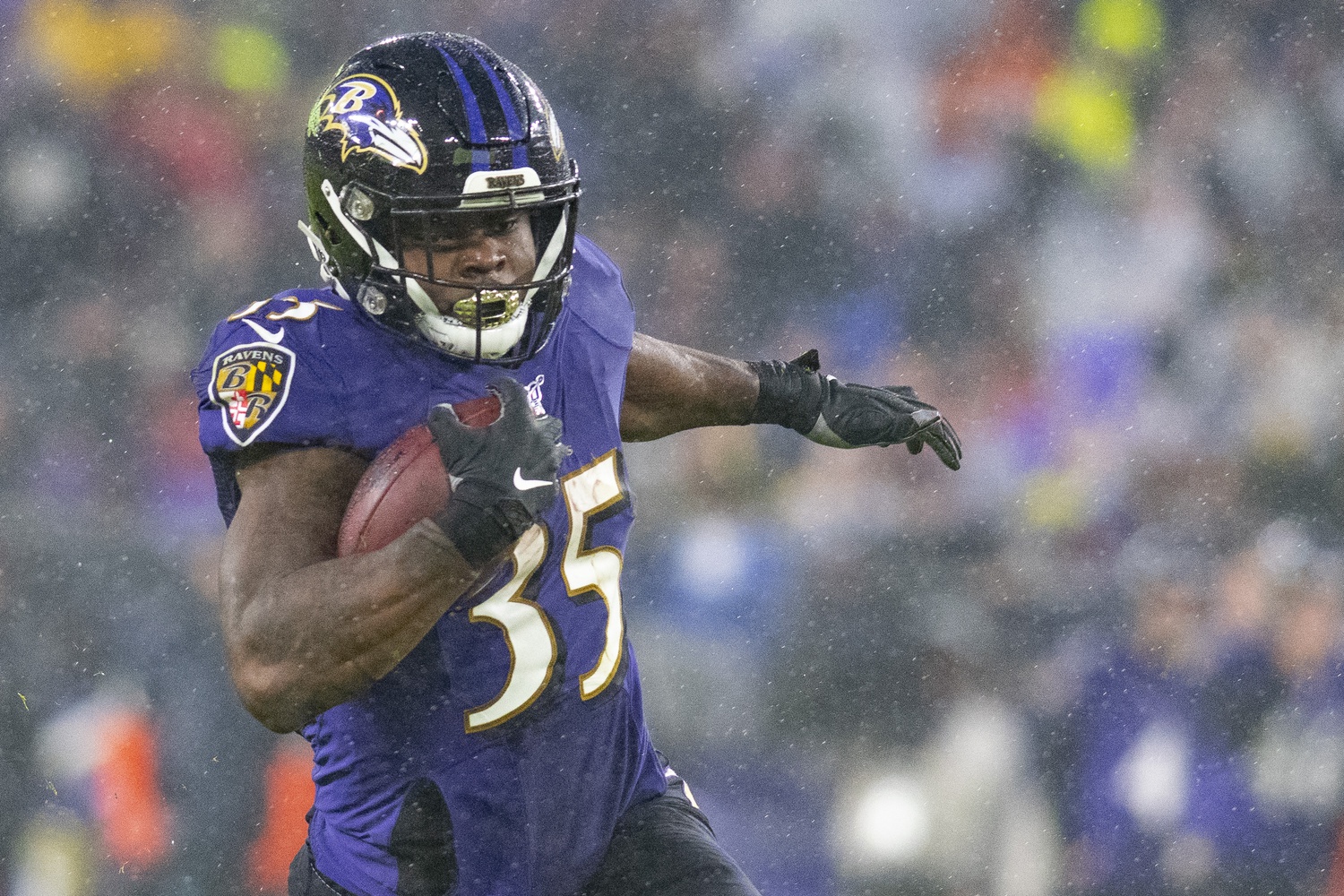 The Ravens brought J.K. Dobbins into a backfield that already has Mark Ingram as the lead back and a young player in Justice Hill pushing for time, so Edwards is likely going to get the short end of the stick in a crowded backfield. But Edwards has actually been a very effective runner the past few seasons. Over the last two years, his rushing grade of 83.6 ranks 13th at the position, sandwiched between Ezekiel Elliott and Joe Mixon. Thirty-one percent of his runs have gone for first downs or touchdowns — easily leading all running backs with 100 or more attempts over that same stretch. Baltimore has a luxury of riches at the position heading into the 2020 season.
The midseason trade for Minkah Fitzpatrick draws the vast majority of headlines for the improvement we saw from Pittsburgh's defense in 2019. Denying the impact of Fitzpatrick's addition is foolish, but it wasn't the only big addition to the secondary that played a massive role. By the numbers, Nelson was one of the league's best cornerbacks last season. Playing opposite Joe Haden, his 80.5 overall grade ranked sixth among all cornerbacks in 2019, and he allowed just 33 receptions on over 500 coverage snaps all year. Another season with numbers like that and more people are going to start taking notice.  
Vernon's lucrative contract with the New York Giants in conjunction with injuries the last several seasons has led to calls of overrated and "not worth the money" in New York and then again in Cleveland. He probably isn't worth a contract that pays out an average of $17 million per year, but the public perception of Vernon has swung to the point that he's actually underrated in my opinion. 
Vernon didn't put up the sack numbers you would hope for from a top-flight edge defender during injury-shortened seasons the last few years, but his overall grade of 86.3 since signing the big contract in 2016 ranks 21st among qualifying edge defenders. He can still play the run and get after the quarterback at a high level when healthy, and the Browns' defensive line is better with him on the field. 
Dunlap recently made PFF's All-Decade 101 at 89th overall — PFF's Sam Monson called him "one of the most underrated players of his generation." I'd tend to agree with that assessment. Dunlap has never graded below 70.0 during his 10-year NFL career, and he's coming off a career-high 89.7 grade in 2019 that was one of the best marks at the edge defender position across the league. When it comes to just raw pressures over the last 10 years, his 565 total pressures ranks third at the position behind only Von Miller and Cameron Wake. Dunlap figures to remain a key component of a much-improved Bengals defense in 2020 after the moves they made on that side of the ball this offseason. 
NFC North
We wrote a piece after Amos was signed last offseason that proclaimed him the best value deal of free agency to that point. Even though Amos may not have made the splash plays safeties get noticed for, PFF lead draft analyst Mike Renner reasoned that he excelled in the second key component of play at the safety position — not giving up plays. It led to a grading profile that downgraded him in both 2017 and 2018, yet he put up a strong season with an overall grade of 75.7 for the Packers last season. His five regular-season interceptions since 2015 aren't going to blow anyone away, but that shouldn't detract from the fact that this is a guy defensive coordinators want on the football field.
Hunter is one of just eight edge defenders to record overall grades of 75.0 or higher on 500 or more snaps in each of the past four seasons, and he took things to an entirely different level in 2019. Hunter's 89.0 overall grade was one of the best marks at the position, as were his 88 quarterback pressures (second to Za'Darius Smith). If not for sitting out all but one snap in a meaningless Week 17 game against the Chicago Bears, Hunter may have finished the season with the most pressures in the NFL. That kind of performance deserves recognition — he's in the elite tier of edge defenders, and still at just 25 years old, he's only improving. 
Part of the reason for Whitehair's inclusion on this list is that he's coming off a career-worst overall grade of 64.9 in 2019, but he started the season at left guard rather than his usual center position. That has led to some question about where he fits on this line and what he'll look like moving forward. 
When looking at just snaps played at center since 2016, Whitehair's PFF grade of 79.8 ranks eighth — a top-shelf option who excels in the run game. That grade dips to 68.1 across either guard spot on nearly 800 career NFL snaps. If Whitehair remains at center, where he played the final eight weeks of the 2019 season, we should expect improved play again next season.
Ragnow was a PFF favorite coming out of Arkansas in the 2018 NFL Draft after several seasons of strong grading at the college level, but he struggled in pass protection out of the gates as a rookie. The Lions moved Ragnow to center in 2019 — a position where he dominated in college — and his results improved. Ragnow ended last season as the sixth-highest-graded center in the NFL, and his 78.3 run-blocking grade trailed only Jason Kelce at the position. Set to remain the team's starting center heading into 2020, Ragnow is poised to continue to develop into one of the top young interior offensive linemen in the NFL.