PFF's Player Grades have become synonymous with player performance at the NFL and NCAA levels over the past decade-plus. All 32 NFL teams and more than 75 FBS teams (along with several major media outlets) currently subscribe to PFF to gain access to PFF's Player Grades – and so should you now that they're available to all EDGE and ELITE subscribers in a new-look design at the player, position and team levels.
By Player
The new player modals in PFF's Player Grades allow EDGE and ELITE subscribers to view advanced data visualizations for season grades across a player's career, snaps played by game and snaps played by alignment. Subscribers can also see position ranks for overall grade and PFF's ranging facet grades (rushing, pass-rushing, coverage, run defense, etc.)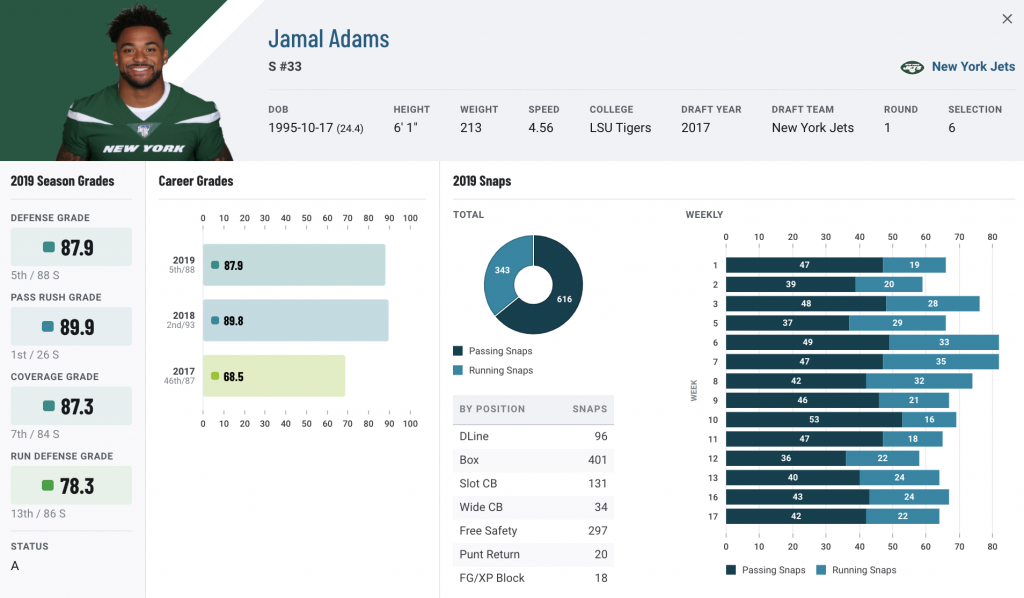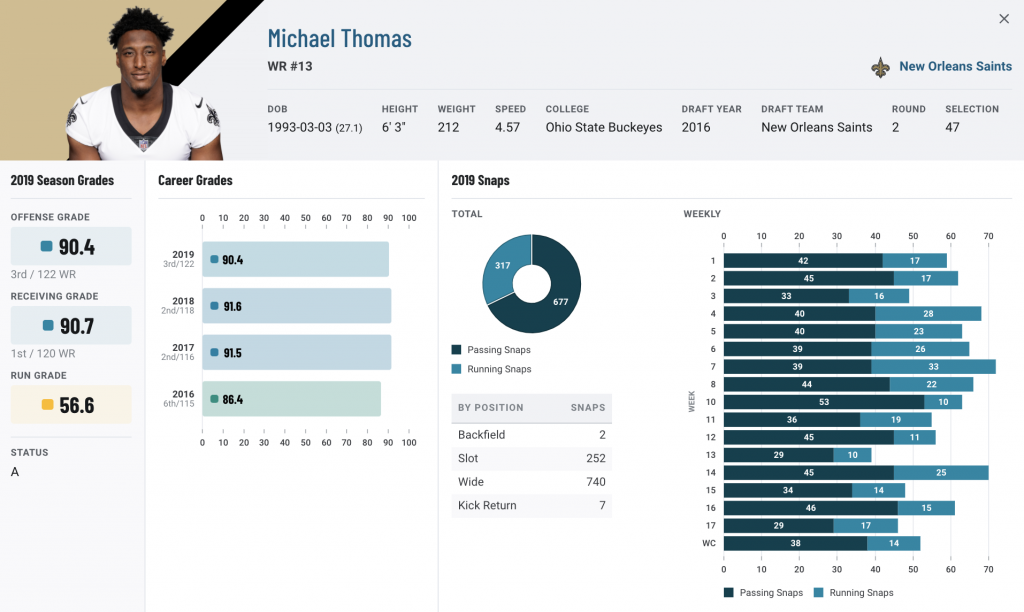 Game-by-game grades for specific players are only available to ELITE subscribers – not EDGE subscribers – in Premium Stats 2.0.
By Position
The by position view for PFF's Player Grades includes filters by position, team and draft year. EDGE and ELITE subscribers can see overall and facet grades for every NFL player with at least one snap played in the most recent season in addition to ranks for qualifying players.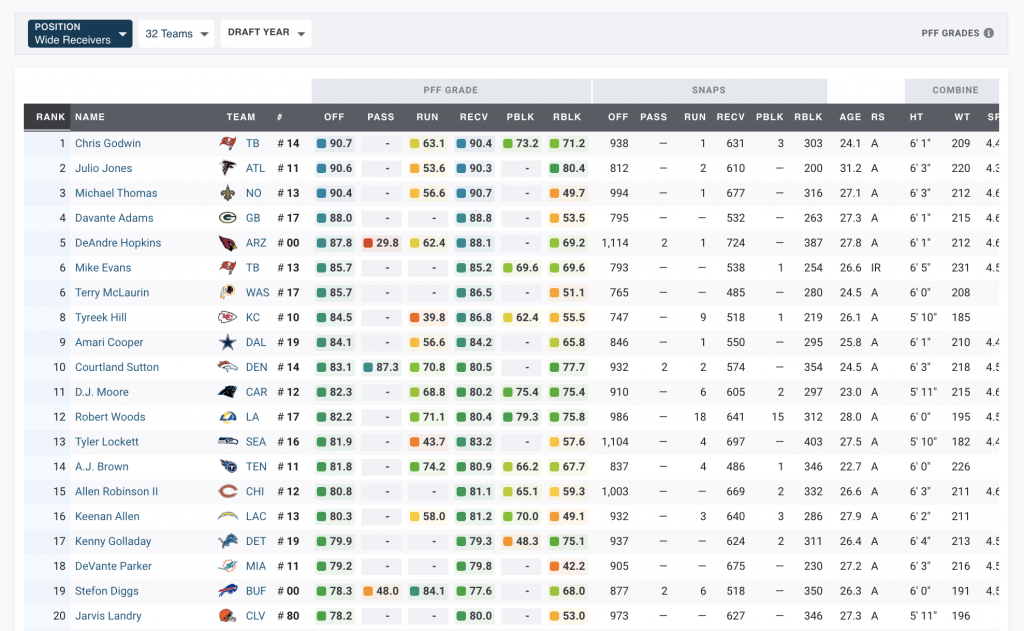 In addition to the overall and facet grades, the by position view offers EDGE and ELITE subscribers a view of total snaps played and snaps played by facet. Only ELITE subscribers can view season grades by position from previous seasons in Premium Stats 2.0.
By Team
There are currently two view options for EDGE and ELITE subscribers to view PFF's Player Grades by team – Roster and Lineup.
The roster view allows EDGE and ELITE subscribers to quickly view Player Grades for players on their favorite teams, where those players rank in overall grade at their position, along with other valuable pieces of information like snaps played, measurements, draft year, etc. Clicking any player in the roster view will send users to the upgraded player modal reference above.

The lineup view is a bit more exciting. It allows EDGE and ELITE subscribers to quickly view their favorite team's starters in ranging personnel groups against either their own offense or defense OR an upcoming opponent. The lineup view is often used to quickly identify upcoming mismatches ahead of any given matchup during the season. Clicking any single player in the lineup view will send EDGE and ELITE subscribers to the upgraded player modal referenced above.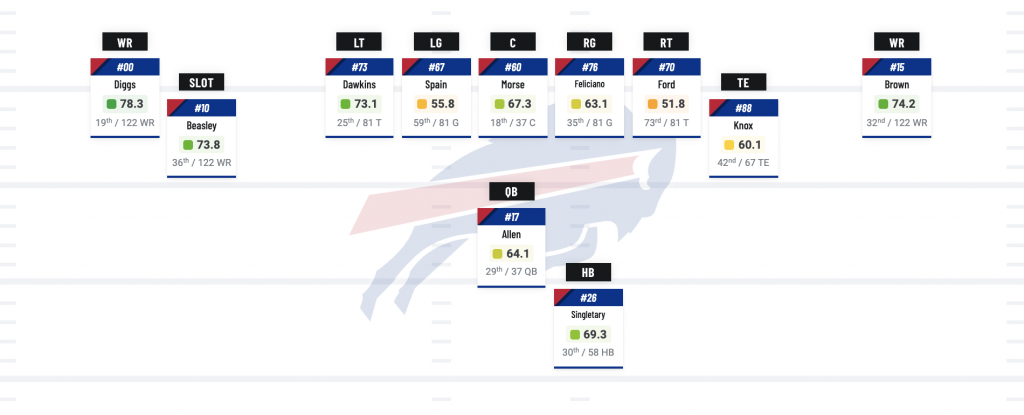 Subscribe to PFF's EDGE or ELITE subscription today to gain access to PFF's new Player Grades experience in addition to the 2020 NFL Draft Guide, 2020 Fantasy Rookie Scouting Report, all of PFF's premium article content and more.