And with that, ladies and gentlemen, another redraft season of fantasy football is almost in the books. Only Monday Night Football remains, and my guess is that only a select few fantasy managers still have a shot at Josh Allen leading teams to the promised land. 
I'm not sure we could have asked for a better ending to the 2020 fantasy season than with several players delivering championship-winning performances for fantasy managers. Davante Adams, Michael Gallup, David Johnson, Deshaun Watson, Brandin Cooks, Mitchell Trubisky, Sterling Shepard and Tee Higgins all came up huge when it mattered the most. 
But that's enough reflection — let's dig into every game from Sunday's action to see who else stepped up as we look forward to Week 17 DFS and the 2021 redraft season. I'll hit on snap counts, routes run, goal-line usage, targets and target shares from every game on the Sunday slate.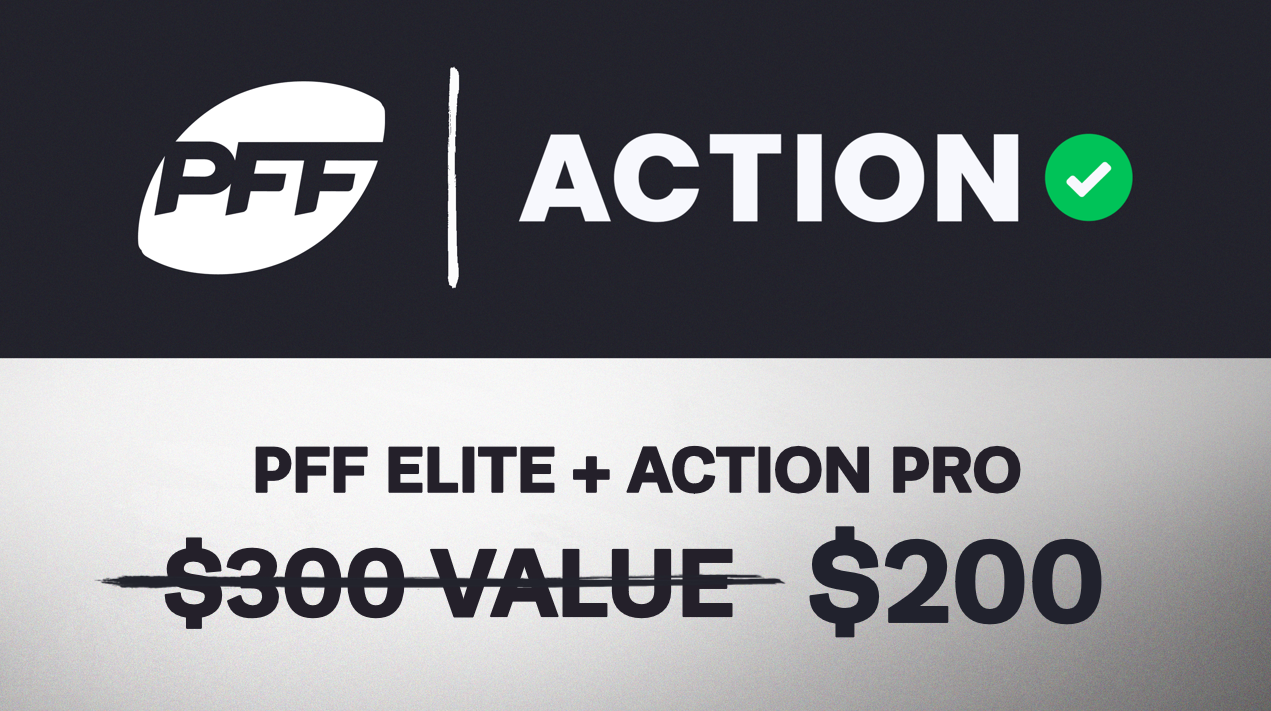 About halfway through this game, it looked like there was no chance the Pittsburgh Steelers offense could get things going. But something clicked with Ben Roethlisberger and company, and they outscored the Colts 21-3 in the second half to come away with the victory.
Roethlisberger tossed all of his touchdowns after halftime and finished the day with 342 passing yards. Both Diontae Johnson (14) and JuJu Smith-Schuster (13) were targeted like crazy, while the running game continued to disappoint. 
Pregame news suggested that Benny Snell Jr. was going to take over the lead role in the backfield, but that was hardly the case. Snell played just 31% of the snaps and had six carries for *wait for it* zero yards.
James Conner played 61% of the snaps and totaled five carries for 20 yards. But with Pittsburgh in full comeback mode, Conner got involved more in the passing game, posting season-highs in receptions (five) and receiving yards (45). 
Rookie Chase Claypool (54 snaps, 46 routes run) also clearly played ahead of James Washington, indicating Coach Tomlin has gotten over his fear of his star-studded rookie hitting a wall. They need him in order to be successful on offense.
Pittsburgh's win clinched the AFC North, but the highest seed they can finish is the No. 2 spot. 
The Colts jumped out in front on the back of two Jonathan Taylor rushing touchdowns. The rookie was dominant, rushing 18 times for 74 yards and two touchdowns.  
He didn't see the work in the passing game in this particular game (only one target), but I'm concerned about that with Jacksonville coming up Week 17. The Colts need to win to get into the postseason, so they will have all the incentive in the world to feed their best player on offense in Taylor. 
It's also worth noting that this backfield is clearly just a two-man show between Taylor and Nyheim Hines. Jordan Wilkins played zero snaps. 
Michael Pittman Jr. was forced out of this game with a concussion, which could put his status in doubt for Week 17. Zach Pascal has 12 targets and three touchdown receptions in his last two games, so he'd likely benefit the most from Pittman's absence in Week 17.
The Falcons and Chiefs were projected to be a high-scoring affair between two explosive offenses, but their matchup in Week 16 was nothing like that. Patrick Mahomes and Matt Ryan both scored fewer than 20 fantasy points.
What had most fantasy managers on tilt was the usage between Le'Veon Bell and Darell Williams. Bell (30%, eight touches) was significantly out-snapped by Williams (69%, 14 touches).
Both will be extremely shaky DFS options in the playoffs, assuming Clyde Edwards-Helaire still isn't fully healthy. 
In Week 17, the Chiefs will most likely rest their starters across the board, so if only Bell or Williams is active, that would be a tell on who the lead back might be. Either way, it's hard to trust players for fantasy on a team that isn't trying to win. 
Sammy Watkins was also banged up in this game, which could open the door for Demarcus Robinson, Mecole Hardman and Byron Pringle to play larger roles next week. 
Ito Smith was the "starter" for the Falcons, but he rushed for just 46 yards on 10 carries. That is interesting because Todd Gurley II actually led the team in snaps and routes run, indicating that he is the new pass-catching back.
Regardless, this is a muddled three-way committee and nobody should  touch any of these guys next week versus Tampa. Atlanta will surely be in the market for a new RB come draft szn. 
Aside from an absolutely bone-headed interception in the end zone, it was another solid outing for Mitchell Trubisky, who continues to impress since coming back from his benching. He threw two touchdown passes and rushed for another to post a 23.6-fantasy-point outing.
His two scores went to Jimmy Graham, of course, despite the fact that rookie Cole Kmet ran more routes and played the most snaps of any offensive skill player for the second straight week. 
But I am not so surprised by this because I wrote about this exact situation unfolding in PFF's huge Week 16 preview: 
"Jacksonville has allowed the second-most touchdowns to tight ends this season because they have faced the most end-zone targets to the position. Just cross your fingers that it's Kmet on the receiving end of a Mitchell Trubisky touchdown and not Jimmy Graham."
Guess I didn't cross my fingers hard enough.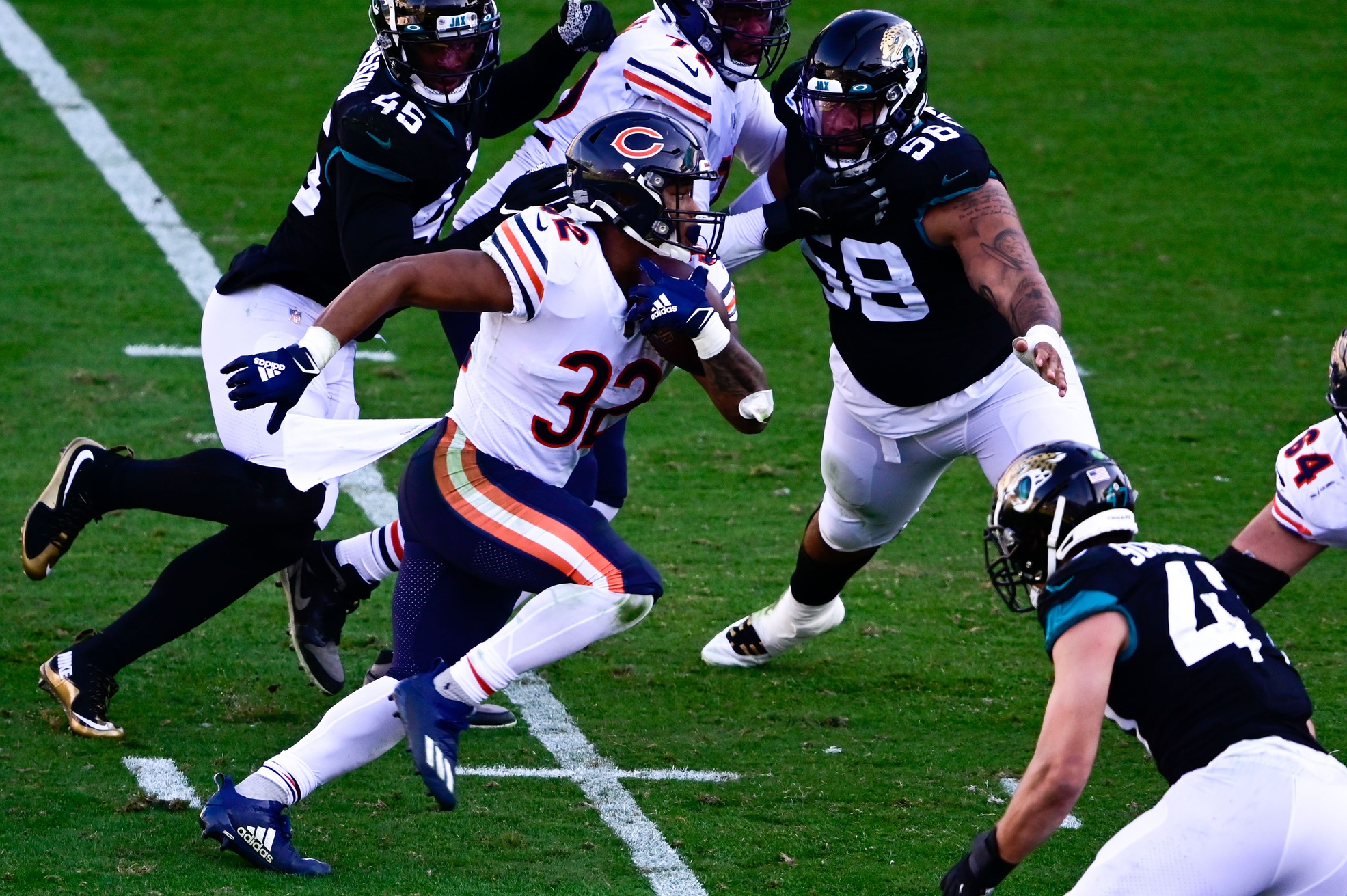 David Montgomery posted his usual 20.1 fantasy points, which has become his new standard, but could have had an even bigger day had the Bears not turned to Artavis Pierce on a touchdown drive. 
The Bears are in a win-and-in situation for the playoffs in Week 17 versus Green Bay, so a sixth-consecutive 20-plus fantasy-point outing is well within reach for Montgomery. 
The Jacksonville Jaguars have locked in the No. 1 overall pick with their loss to the Bears and the Jets' win over the Browns. 
Dare Ogunwable operated as the team's bell cow (17 touches, 71% snap share), so we at least know who we could potentially turn to in DFS as punt RB play should James Robinson miss another week. 
D.J. Chark found the end zone for the first time since Week 9 but likely can't be trusted with Mike Glennon under center. Chark has failed to establish a dominant target share all season, which begs the question of how he should be viewed in 2021 with rookie wide receiver Laviska Shenault Jr. finishing the season strong.
The rookie also commanded seven targets and caught a touchdown in Week 16. 
Both will benefit greatly from a certain rookie QB making his debut for Jacksonville in 2021. 
It took almost the entire season, but all of Bill O'Brien's "acquired assets" produced in the same game. David Johnson had a monster game on the ground with 12 carries, 128 rushing yards and one touchdown. Brandin Cooks was unstoppable through the air with seven catches for 141 yards and a TD.
But despite the offense posting great numbers, Deshaun Watson's 324 passing yards and three passing touchdowns were not enough to get the win. And to make matters worse, their first-round pick for the 2021 Draft is in the possession of the Miami Dolphins. And it's looking like it's going to be a top-five selection. Woof. 
The real star of this game was rookie wide receiver Tee Higgins, who stepped up big with Tyler Boyd sidelined with a concussion. Higgins caught six of nine targets for 99 yards and one touchdown. 
It's going to be fun to watch him grow alongside Joe Burrow. Higgins will no doubt be my highest-ranked Bengals wide receiver heading into next season.
The Baltimore Ravens flexed their rushing muscles all over the Giants. Three players — Lamar Jackson, J.K. Dobbins and Gus Edwards — all rushed for over 75 yards.
Dobbins and Edwards split snaps 50/50, but it's worth noting that the rookie did have to leave the game to be checked out for a chest injury. Either way, when the Ravens are graced with a positive game script, we have to expect that Edwards will be involved as the 1B to Dobbins' 1A. But even so this team is so run-heavy that Dobbins is still going to see double-digit carries regardless.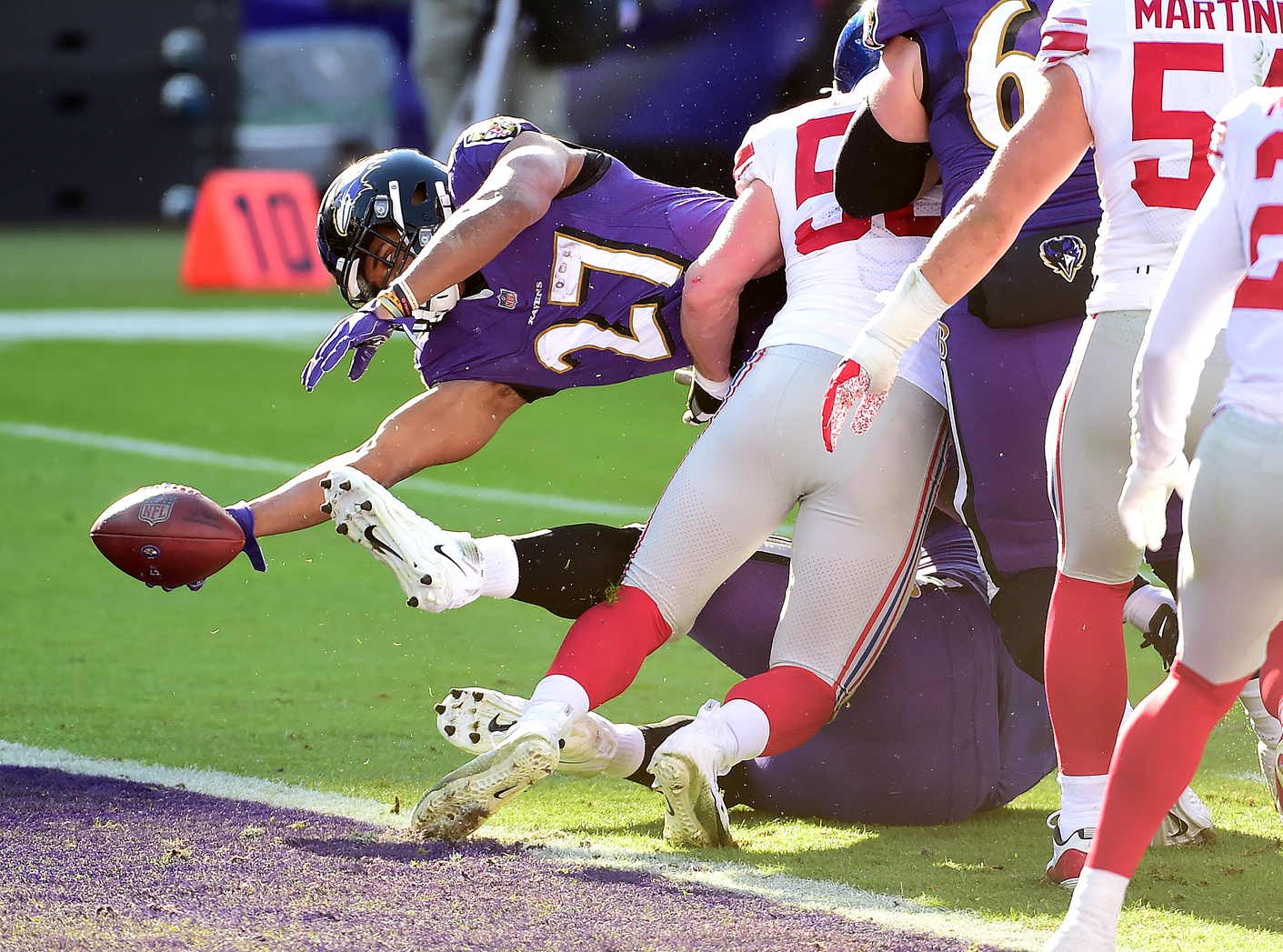 Tight end Mark Andrews led the way with 11 targets, followed by Marquise Brown with four. Since Andrews came off the COVID list in Week 15, he has out-targeted Brown 16 to 11. 
Devin Duvernay has taken a backseat to Willie Snead IV throughout the season and has only seen his snaps increased when the veteran has missed time. This was not the case on Sunday, as Duvernay was third in snaps among WRs behind Brown and No. 2 wide receiver Miles Boykin.
Baltimore has to win next week to have have any chance of reaching the postseason, so expect them to throw everything at the Bengals. That makes them very appealing in DFS for Week 17.
The same appeal does not reside with the New York Giants, who failed to get anything going on offense. Outside of Sterling Shepard — nine catches for 77 yards and a touchdown on 12 targets — this receiving core needs a complete overhaul.
Darius Slayton looked terrible and was only able to catch two of his eight targets for 23 yards. Second-year journeyman Dante Pettis had more receiving yards (33) than Slayton despite five fewer targets. 
Wayne Gallman mustered just 27 yards on six carries while splitting time with Alfred Morris and Dion Lewis. Saquon Barkley cannot come back soon enough. 
Dubbed the "practice squad game" by the Cleveland faithful, Baker Mayfield did his best to try and whip up a comeback working with practice squad wide receiver Ja'Marcus Bradley. The inexperienced receiver actually had a decent game (five catches for 60 yards), but Mayfield's favorite target was Austin Hooper.
The Browns' tight end commanded a whopping 15 targets, which was undoubtedly related to the lack of receivers on the roster. 
Nick Chubb and Kareem Hunt combined to rush for less than 40 yards, which just goes to show how important guard Wyatt Teller is to this offense. Also, give credit to the New York Jets run defense that has stifled opposing running games all season.
The Browns have to beat the Steelers (or get a ton of help) in Week 17 to make the playoffs.
Jamison Crowder helped the Jets win with 92 receiving yards and a receiving touchdown in addition to a 43-yard passing touchdown to Braxton Berrios. Crowder has 17 targets in his past two games, making him look like a safe option for Week 17 DFS versus the Patriots.
Rookie La'Mical Perine returned from injury and was the first back in line once Frank Gore was forced out with an injury. It would make sense that the Jets get a solid look at the rookie, but even if Gore were to be out next week the backfield would continue to be split between Perine and Ty Johnson.
The trio of Carolina Panthers wide receivers were all involved throughout the game, with D.J. Moore and Robby Anderson leading the way with 10 targets apiece. But neither posted more than 40 yards receiving, while Curtis Samuel surpassed 160 total yards from scrimmage on 12 opportunities (five targets, seven carries). 
The seven carries were a season-high for Samuel and made things much tougher for Mike Davis, who rushed 14 times for 28 yards but did score to salvage a fantasy day. 
What's most surprising about Samuel's performance is that he played his lowest snap share (56%) since Week 7.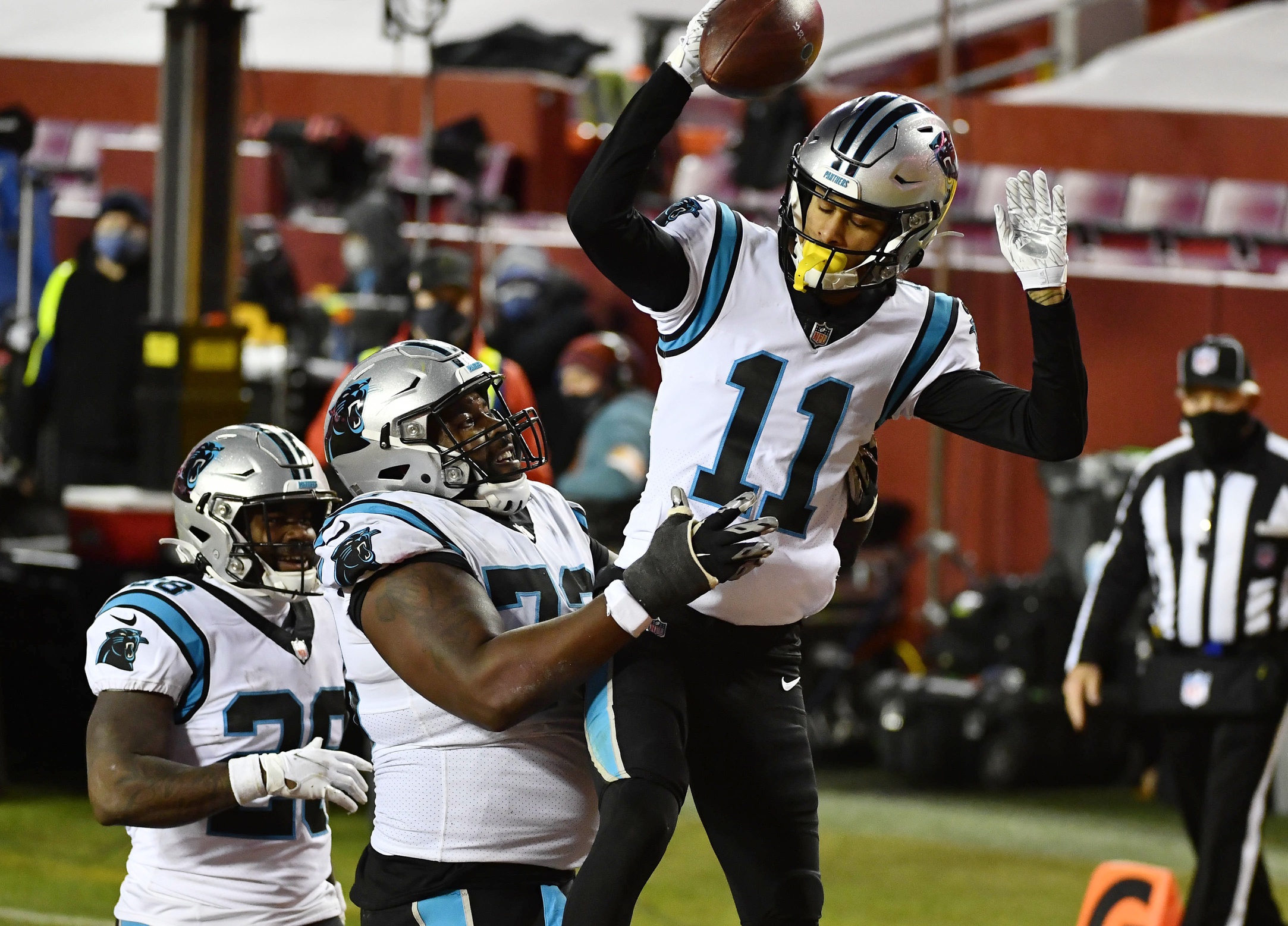 J.D. McKissic (10) and Logan Thomas (12) both saw double-digit targets in the absence of Terry McLaurin despite the fact that there was a carousel at QB on Sunday. Dwayne Haskins Jr. was benched for Taylor Heinicke, who led Washington to its only touchdown on the day.
Antonio Gibson made his return to the lineup and looked like he was playing at full capacity. He averaged 6.1 yards per attempt, 3.6 yards after contact per attempt and totaled two missed tackles. 
Cam Sims led all Washington receivers in routes run (55), but rookie Antonio Gandy-Golden (49) ran his most routes of the season. AGG also played an 83% snap share, which was a season-high. He's a player to keep tabs on, as it was reported that Dontrelle Inman was released from the team.
It was a day to forget for Jerry Jeudy, who record five drops on 15 targets on Sunday. The rookie has gone through many growing pains this season long but struggled the most in Week 16. 
Jeudy has shown some flashes throughout his rookie season but still has a lot to prove for 2021. He'll get the chance to bounce back next week versus the Raiders.
Melvin Gordon III toted the rock 16 times for 79 yards but saw zero targets in the passing game despite running 28 routes. MG3 had a chance to score late, but Drew Lock took it in himself, leaving Gordon fantasy managers extremely frustrated. 
Noah Fant saw nine targets in Week 16, increasing his target total to 20 over the last two weeks. The Broncos tight end has been playing his best ball of late and should be an extremely strong play versus Las Vegas in Week 17.
Both Keenan Allen and Hunter Henry missed Week 16, leaving the likes of Mike Williams/Donald Parham to pick up the slack. Williams commanded 10 targets (four catches for 54 yards) and Parham led all Chargers tight ends in routes run. He also added two catches for 47 yards. 
Austin Ekeler failed to see a high target share for the second straight week (10%) despite Allen not being active. Still, he hauled in one for a touchdown to satisfy fantasy managers. 
Jalen Hurts' reign as the league's best fantasy quarterback came to a screeching halt, as the Eagles' quarterback turned the ball over three times and threw only one touchdown. But even with the struggles, Hurts still threw for over 340 yards and rushed for 69 yards on nine carries. 
His fumble should have been overturned — his knee was clearly down on the play — so his fantasy day could have been better.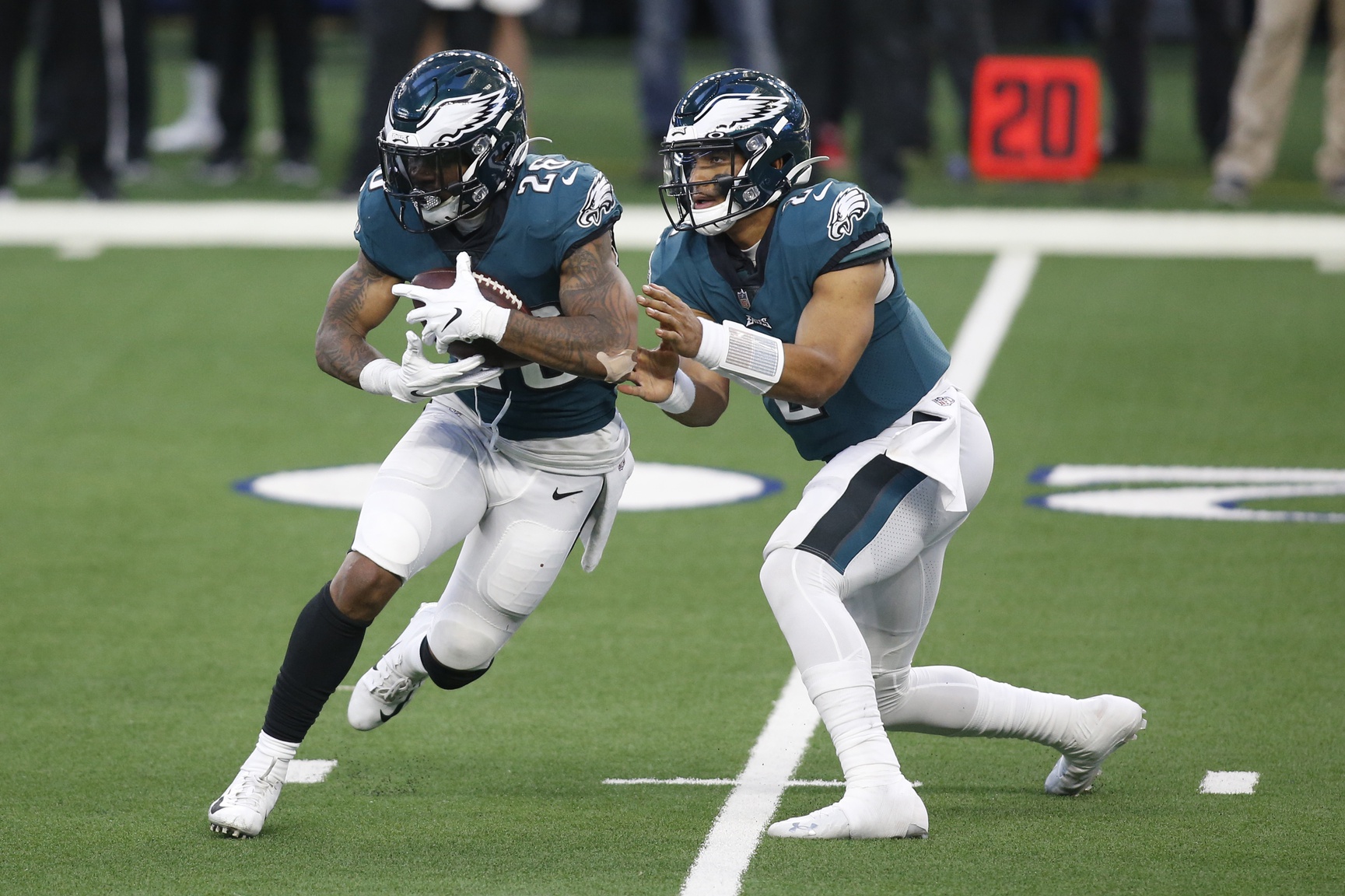 Miles Sanders played his third straight game with a 78%-plus snap share and totaled 19 touches for 18.4 fantasy points. It was the best matchup possible for him in Week 16 against a woeful Dallas offense, so temper expectations versus Washington next week. 
Greg Ward was the only Eagles wide receiver to run a full complement of routes in Week 16, as Jalen Reagor, DeSean Jackson and Alshon Jeffery all ran behind him in the pecking order. 
Reagor led the way with seven targets, but Jackson was the most productive, turning his one target into an 81-yard touchdown. 
Dallas Goedert left this game with an injury, which thrust Zach Ertz back into the No. 1 tight end role. The Eagles' tight end has seen seven targets in back-to-back weeks, so he would be a top TE option in DFS for Week 17 should DG not be able to recover from his calf injury.
The PFF projections loved Andy Dalton this week, and boy did he deliver. The Red Rifle threw for 377 yards and three scores as Dallas made its final push toward the postseason. Michael Gallup and Amari Cooper both compiled 121 receiving yards, but Gallup's performance deserves more recognition.
The Dallas wide receiver has at least six targets in six of his last eight games this season.
Ezekiel Elliott rushed for over 100 yards, but don't think this is a case of thinking "Zeke's back." The Eagles lost their best interior defensive player in Fletcher Cox mid-game and Elliott was able to have his way after that. 
He and Tony Pollard split snaps nearly 50/50, but the touches heavily favored Elliott (23 vs 11). 
The Rams might be in trouble. Both Jared Goff and Darrell Henderson suffered injuries in Week 16, leaving their availability in question for Week 17. With Cam Akers already on the shelf, L.A. may need to turn their backfield to Malcolm Brown for Week 17 versus the Cardinals.
That's not an ideal situation for Brown if he is playing with a back-up QB under center. 
The Seattle Seahawks offense stalled again with another sub-par QB performance from Russell Wilson. The Seahawks' quarterback has surpassed 20 fantasy points just twice since Week 9 after scoring at least 21 fantasy points during his first eight games this season.
Russ' fall off has nuked Tyler Lockett's fantasy value. Lockett had just three catches for 44 yards on five targets on Sunday. 
The only reliable option in the Seahawks' passing game for DFS purposes is D.K. Metcalf, who led the team in targets (eight) versus the Rams and destroyed the 49ers the last time he played them (161 yards and two receiving touchdowns on 12 receptions). 
Davante Adams simply cannot be stopped. The league's best wide receiver refused to let the snow in Green Bay slow him down on Sunday night. He caught 11 of 12 targets for 142 yards and three touchdowns.
But we saw a surprise performance in the frozen tundra from rookie A.J. Dillon, who led the Packers in carries (21) and rushed for 124 yards. He also added two scores.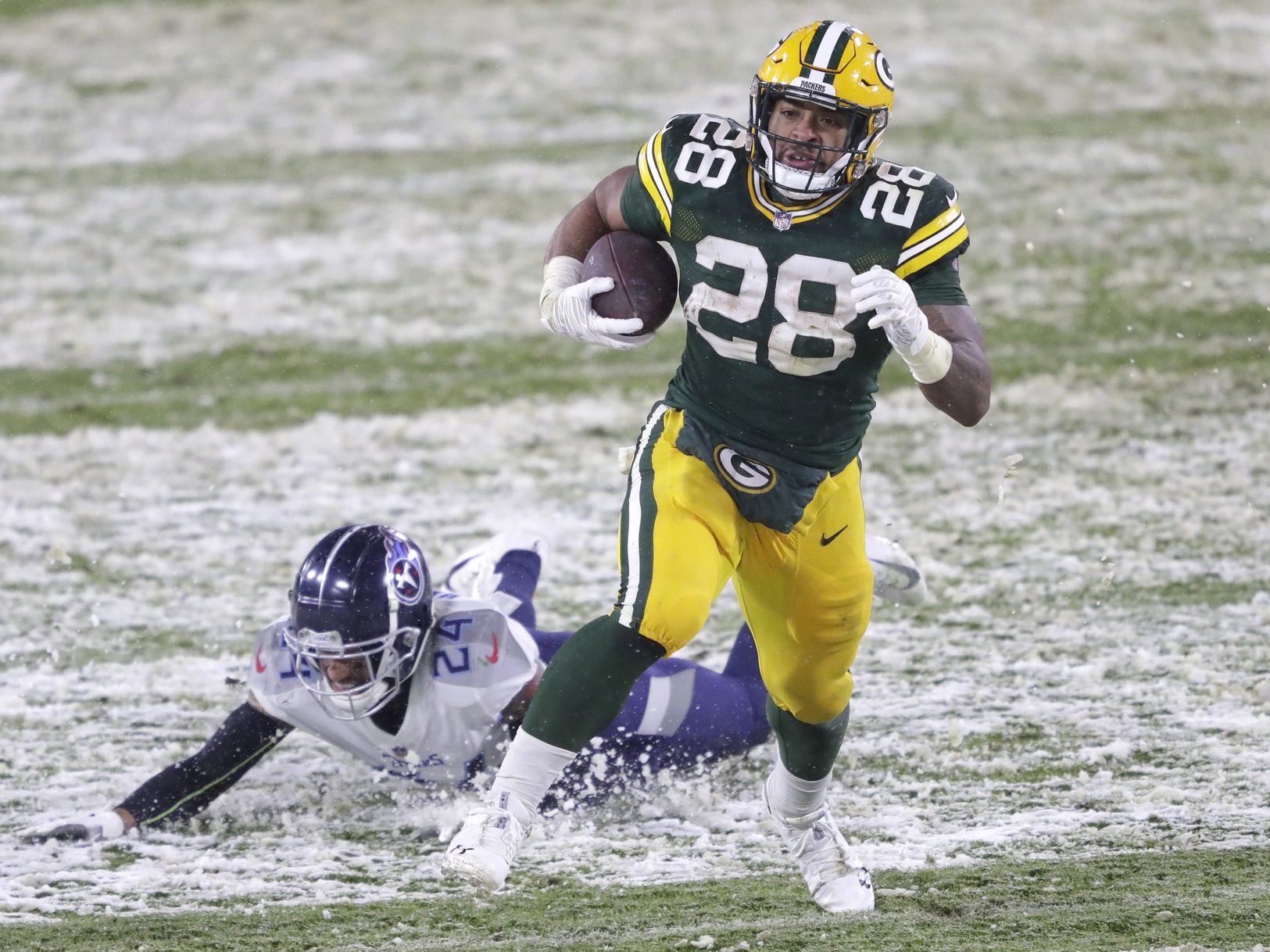 Aaron Jones limped off the field at one point, which may have been why he played only 38% of the team's snaps. But Jones' loss was surely Dillon's gain, as he made the most of his 58% snap share. 
As good as Derrick Henry is, Sunday night is a reminder that when the game script goes south for the Titans, Henry's fantasy stock can take a massive hit. The team fell behind quickly and was forced to rely more on the passing game. But Ryan Tannehill was not effective.
He completed just 11 of 24 passes for 121 yards with one touchdown and two interceptions. Tennessee eventually got back to the ground game, feeding the ball to Henry 23 times. But that resulted in just 98 scoreless yards, which in most fantasy formats is just 9.8 fantasy points.