The final week of the 2021 NFL preseason is in the books.
It's important to avoid overreacting to highlight plays in the preseason, as depth charts and personnel groupings can tell us more about how teams plan to use players than the on-field action itself. Certain teams put enough important players on the field to offer at least some indication of their regular-season roles.
The following are my 10 biggest takeaways from Week 3 of the 2021 preseason. For a more detailed 32-team view of the week, including snap counts, check out the complete recap here.
Fantrax is the official fantasy football sponsor of PFF! Create a free Fantrax account for a chance to win a signed Davante Adams jersey with promo code PFF at Fantrax.com/PFF
---
1. Don't start a 49ers quarterback
The 49ers employed a quarterback rotation that flashed back to the days of Roger Staubach and Craig Morton in the early 1970s, where neither player saw more than four consecutive snaps before rotating out for the other. San Francisco did this for two drives before having Trey Lance play with the backups.
If this carries on into the regular season, neither quarterback would be startable. It's possible this is the 49ers' strategy going forward, but it also could be that they just want their opponents to waste time preparing for it.
We likely won't know the 49ers' strategy going into a regular-season game, and that could last until they finally name Lance their starter.
---
Gus Edwards rides into the starting role after the season-ending injury to J.K. Dobbins. His ultimate value will depend on who the Ravens bring in as the second back, but there are plenty of reasons to believe he can succeed.
Mark Ingram II finished as RB11 in this offense in 2019 despite having Edwards as a backup. Gus the Bus led all running backs in first-down rate last season and ended up with a career-high in PFF rush grade. He is a second-round value who can be drafted later than the second round.
---
The longtime 49ers running back got his first taste of the 2021 preseason on Sunday, and there is still no doubt as to his role as the team's starter. He took all of the snaps on the first drive. He and other starters sat out the rest of the game while Trey Sermon took over. Mostert should be the starter as long as he remains healthy.
---
The Patriots traded Sony Michel to the Rams earlier in the week, but that didn't stop Harris from handling a heavy workload in his final preseason game. The third-year back took every snap on first and second down with the starters, while James White took every third-down snap.
---
5. Don't draft a Bills RB
The Bills used Josh Allen for the first time this preseason, and all of his first-quarter snaps were passes. That's not a good sign for any running back, let alone the three running backs who are competing for playing time.
Zack Moss has the lowest ADP of the group but was the third back to see playing time. Devin Singletary played every snap in the first quarter, while Moss played most of the second. Matt Breida also played only in the second quarter, with most of his snaps coming from the slot.
Buffalo was among the most pass-heavy teams when winning and losing last season, making this a low-upside, low-floor situation for each back.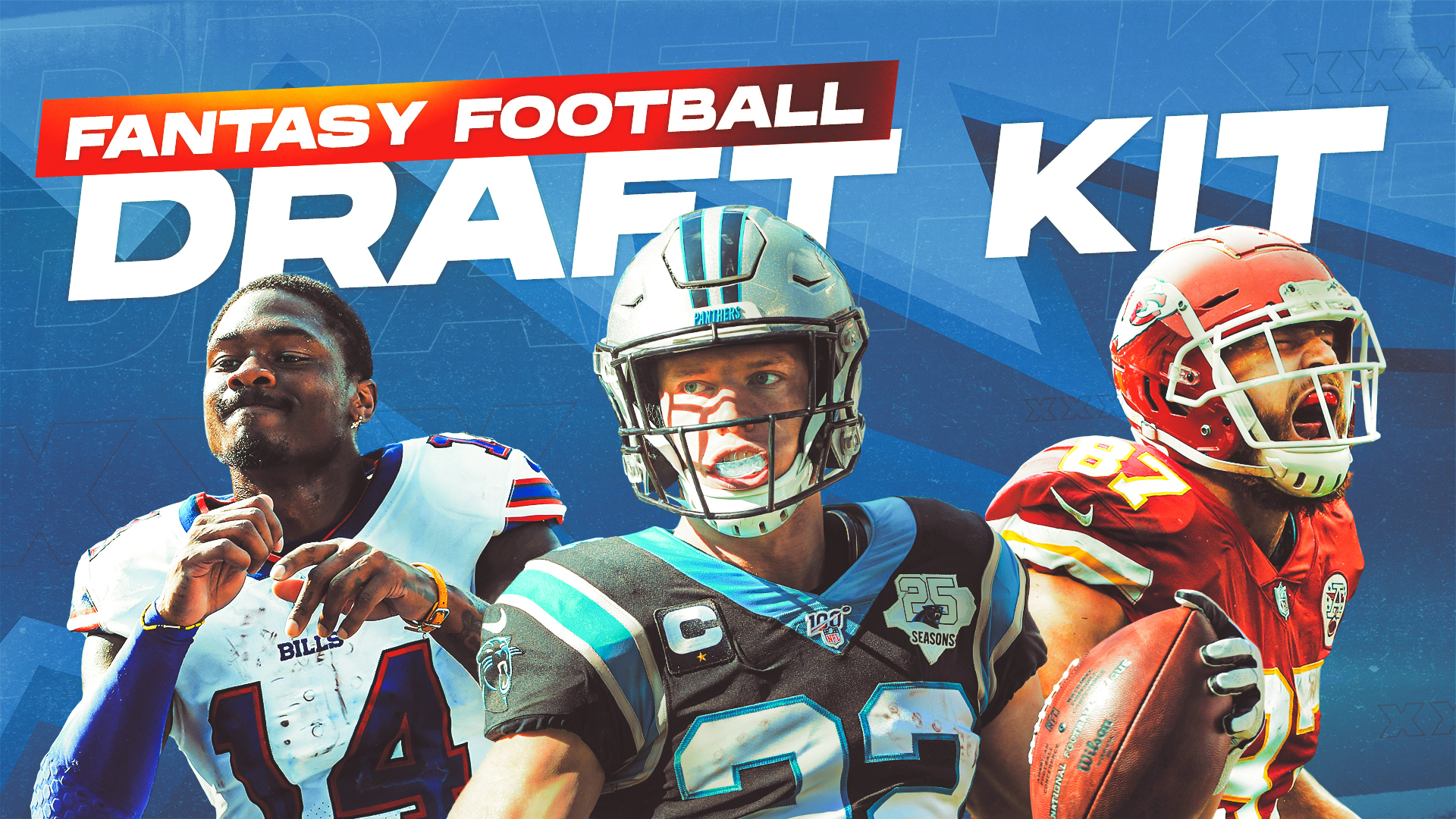 Shenault's usage was questionable early on in the preseason, as he played only in 11 personnel and had Jamal Agnew taking some of the slot snaps. He's still playing only in 11, but that doesn't matter much; the Jaguars have rarely used 12 personnel with Trevor Lawrence at quarterback.
This should carry on into the regular season. Agnew didn't see any playing time with the starters, and there is no longer the concern about Travis Etienne featuring in the slot.
It wasn't surprising that Shenault put up good numbers, with both of the Jaguars' starting outside receivers sitting out and the Cowboys playing backups. Regardless, it was still good to see.
---
The rookie hasn't played in a single snap in 12 or 21 personnel all preseason. Tom Kennedy saw playing time in 11 personnel before St. Brown in the final preseason game — and he split time with the starters.
The fourth-rounder will certainly see some playing time in 2021, but his ceiling is 70% of offensive snaps, and it could be less if Quintez Cephus continues to take some of the slot snaps in three-receiver sets.
8. Draft Ravens TE Mark Andrews as a top-five fantasy tight end
Andrews has consistently ranked in the top five since his rookie season, and he should have a strong start to the season. The Ravens used all of their healthy starters this past weekend, but their top four wide receivers and backup tight end Nick Boyle are all injured.
Andrews will be a focal point of the offense as one of the few healthy starters remaining. He also saw more playing time last season once Boyle went down, and that extended playing time on early downs has continued through the preseason.
---
9. Draft Rams TE Tyler Higbee as a top-10 fantasy tight end
The main concern here was the possibility of a backup tight end stepping up to take some of Higbee's snaps. The Rams haven't played any of their starters or top backups throughout the preseason, and this has made it pretty clear Johnny Mundt is the second tight end, as neither player has played so far.
Mundt is very clearly a blocker after blocking on 93 of 121 snaps last season. Higbee's role as an every-down receiving tight end looks very secure.
---
Everett has moved up draft boards recently without playing because of injuries to other tight ends as well as unfavorable playing time. Everett and Will Dissly played for the first time together, and they split playing time evenly. This included fairly even splits in terms of down, personnel groupings and routes run vs. blocking.
Click here for more PFF tools:
Fantasy Draft Kit | PFF Betting Dashboard | PFF Fantasy Rankings
PFF Fantasy Projections | NFL Premium Stats | Win Totals Tracker