So much can go wrong and so much can go right in an NFL draft, and we often don't know which it is until years later. Yet, we as draft analysts like to give draft grades immediately after the process is completed. Why? Because it's fun.
So in this exercise, we're going team by team and presenting 2023 NFL Draft scenarios that should warrant high and low post-draft grades.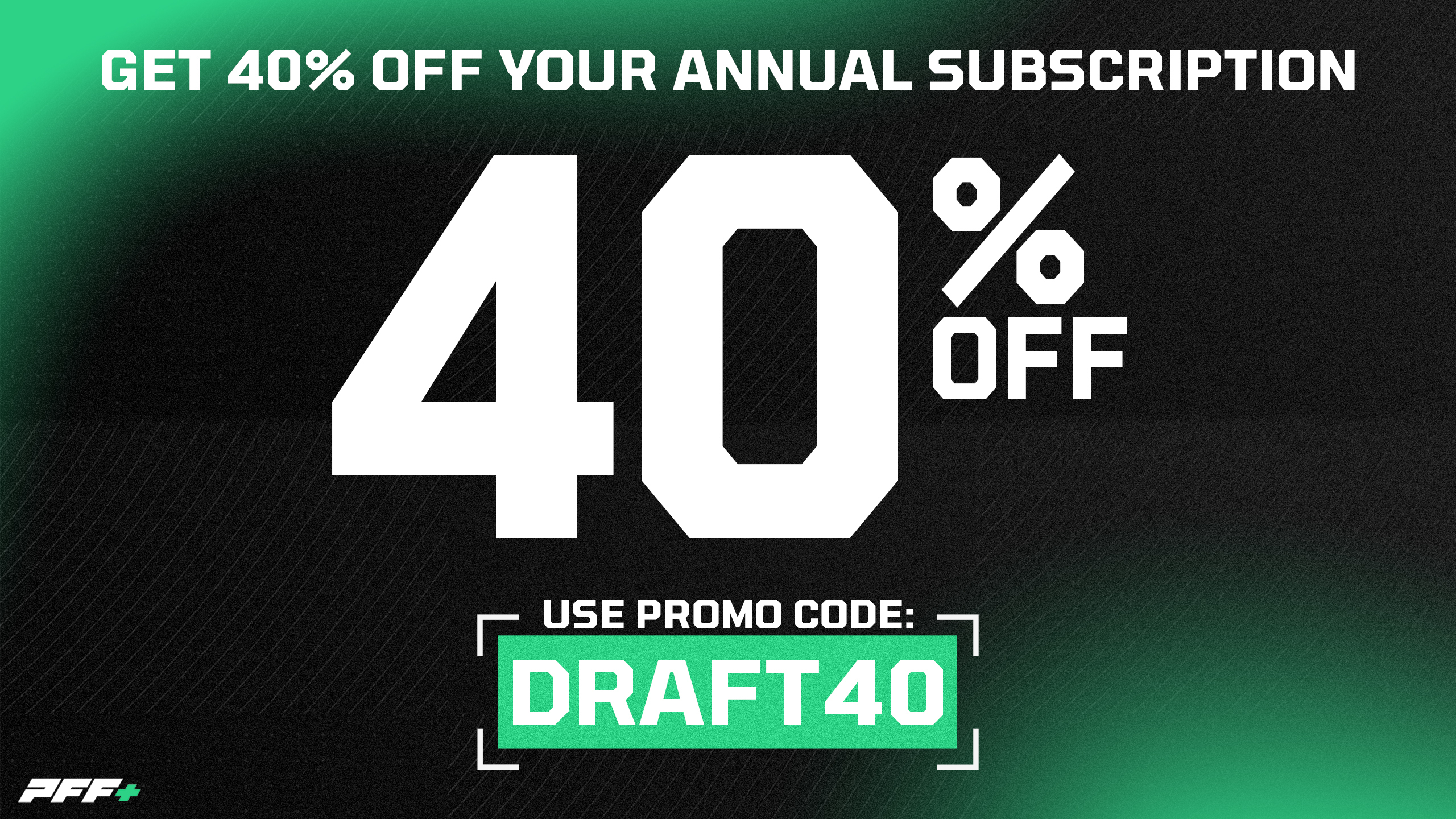 ---
JUMP TO A TEAM:
ARZ | ATL | BLT | BUF | CAR | CIN | CHI | CLE | DEN | DAL | DET | GB | HOU | IND | JAX | KC | LVR | LAC | LAR | MIA | MIN | NE | NO | NYG | NYJ | PHI | PIT | SF | SEA | TB | TEN | WSH
Best Case: Cardinals trade out of No. 3 overall for a massive haul of picks
The Cardinals are set to struggle in 2023, and no one they could take at this pick will change that. The best thing they can do is trade this selection to a quarterback-desperate team and use the plethora of picks they receive to surround Kyler Murray with much more young talent when he returns from his ACL injury. 
Worst Case: Nobody bites on a DeAndre Hopkins trade and the Cardinals cut him
The Cardinals have been shopping Hopkins for a while, and the longer it drags on, the more unlikely it appears they're going to get the return they want. To have to cut him and get absolutely nothing in return could be devastating.
---
Best Case: Alabama EDGE Will Anderson Jr. falls
This may seem low for Anderson to be drafted, but if some rumors prove to be true, then this is a very real possibility. If the top four quarterbacks go within the first seven picks, as well as interior defender Jalen Carter, two other teams could select Anderson ahead of Atlanta. If one of them drafts a cornerback, such as Devon Witherspoon or Christian Gonzalez, and the other team favors Tyree Wilson, as some mocks have shown, then the Falcons may sprint the card in for the Alabama product.
Atlanta hasn't had a pass rusher reach double-digit sacks since Vic Beasley Jr. recorded 15.5 in 2016. Anderson, meanwhile, is one of the most productive pass-rushing prospects of the past several years, and while it's a bit of a stretch that he will still be available at No. 8 overall, that's why it's a best-case scenario.
Worst Case: Falcons reach for a wide receiver
We don't necessarily mean Atlanta shouldn't take a receiver in Round 1. After last year's eighth overall pick, Drake London, the next-best receiver on the Falcons roster is Mack Hollins, who is better known for his special teams prowess. Receiver is definitely a team need, but the No. 8 overall pick is a bit rich for this year's class when Atlanta has so many needs on the defensive side of the ball. However, if the Falcons trade down, accumulate some picks and select a receiver in, say, the teens, that would be a more efficient use of their assets, especially given that this receiver class lacks star power but has plenty of depth.
---
Best Case: A Lamar Jackson deal is worked out and the Ravens draft a weapon for him
With the draft approaching, it becomes much more important to have closure on the Lamar Jackson situation. Ideally for the Ravens, a deal gets done where they can keep him long term and focus on surrounding him with more offensive weapons. Moving him could also be a possibility if they are able to get the picks necessary to draft his replacement. 
Worst Case: Jackson wants nothing to do with the Ravens and they are unable to draft a replacement
If a deal with Lamar Jackson, whether that be a contract extension or a trade, isn't done by the time the draft starts, the Ravens run a real risk of him holding out. The organization is high on Tyler Huntley if things go south, but he hasn't truly shown that he's anything more than a spot starter in the NFL. The Ravens have the talent to make a deep playoff run, but if they can't find a resolution to this situation, things could get messy in a hurry.
---
Best Case: Bills have their choice of wide receivers
Outside of Stefon Diggs, the Bills don't roster any receivers who strike significant fear into opposing defenses. Gabriel Davis has his moments, but he hasn't been able to take over as a clear No. 2 option. Teams may be lower on this receiver class, and that could work in Buffalo's favor.
Worst Case: Even North Carolina WR Josh Downs is gone by Pick No. 27
It's also possible that the league's distaste for this receiver class at the top is a smokescreen, leading to a run on receivers before the Bills are able to pick. Josh Downs is the last receiver who may realistically go in the first round, but he's more of a slot specialist, so that could drop his value a bit. After Davis, the Bills' next best option is currently the 5-foot-6, 170-pound Deonte Harty, who is more of a return specialist. As such, landing another receiver is a high priority in Buffalo.
---
Best Case: Not only do the Panthers land Bryce Young, but they find quality receiver value in the later rounds
When the Panthers pulled off the trade for the No. 1 pick with the Bears, they all but guaranteed that this pick was going to be a quarterback. They haven't had a franchise signal-caller since Cam Newton's first stint in Carolina, and their subsequent attempts at replacing him (Sam Darnold and Baker Mayfield) failed.
The trade also cost them their top receiver in D.J. Moore, and they're now left with a receiver room that features an aging Adam Thielen, D.J. Chark Jr. and Terrace Marshall Jr. Their next pick is at No. 39, and while this receiver class isn't exactly loaded with star power, it does feature a lot of depth from which the Panthers could find their new quarterback, presumably Bryce Young, a solid weapon to develop alongside.
Worst Case: Panthers take a project quarterback with the top pick
By "project quarterback," we are referring to Anthony Richardson and Will Levis, both of whom need some development in the right system to reach their full potential. With the NFC South in the state that it's in, hitting on a quarterback right now could propel the Panthers to the top sooner rather than later. They can't waste this opportunity, especially since they don't own any first-rounders next year to aid a rebuild.
---
Best Case: Bears use their haul from the Panthers trade to fortify their offensive line and rebuild their defense
The Bears got a lot from the Panthers when they sent them the first overall pick, including a No. 1 receiving threat in D.J. Moore. With all the draft capital they now have, this is a potentially franchise-altering draft class as they continue to build around Justin Fields.
Worst Case: Bears trade Justin Fields to draft another quarterback
The odds of this happening are extremely unlikely after the Bears moved off the first overall pick, but they have so many holes to fill that they could draft almost any position and have a reasonable defense for it. So, this case of them trading Fields, as was rumored early in the pre-draft process but has since lost all steam, is the absolute nightmare scenario.
---
Best Case: Bengals have their choice of RB Bijan Robinson, TE Dalton Kincaid or TE Michael Mayer
Joe Mixon's future in Cincinnati is uncertain, so the opportunity to replace him with Bijan Robinson would be very tempting. Outside of safety, the Bengals don't have any glaring needs after adding Orlando Brown Jr. to their offensive line, making the selection of a running back at this stage in the first round a lot more defensible.
Another potentially fun option would be seeing what this Bengals offense looks like with a top tight end prospect. The Bengals added Irv Smith Jr. this offseason, but the opportunity to bolster the offense with Dalton Kincaid or Michael Mayer may be too good to pass up.
Worst Case: Bengals are unable to land a top safety
There's no sugarcoating it: This is a bad safety class. In fact, the top safety on most people's boards, Brian Branch, plays so much slot cornerback that he's often classified as such. The Bengals lost both of their starting safeties this offseason in Jessie Bates III and Vonn Bell, and while they drafted Daxton Hill in the first round last year with this eventuality in mind, there's still a hole at the other safety spot. Right now, the starting free safety for the Bengals is slated to be Nick Scott, whose 43.4 coverage grade last year ranked second worst at the position.
---
Best Case: Browns are able to trade up into the second round for a receiver
The Browns don't pick until No. 74 overall, so unless they move up, they risk missing out on some of the higher-quality talents. They do have eight picks this year, though, so it's not like they don't have the ammunition to move up for a receiver like Tank Dell or even Josh Downs. They did just add Elijah Moore in a trade with the Jets, but his playing time was so inconsistent that he's still something of an unknown despite entering his third season.
Worst Case: Browns don't add any pass rushers
Jadeveon Clowney's departure leaves a 28-year-old Ogbonnia Okoronkwo opposite Myles Garrett. While Okoronkwo has quietly been very solid the past two seasons, posting a 75.0-plus PFF grade in each, he's quickly getting up there in age. With the strength of this draft class being at edge rusher, the Browns will have every chance to find a guy who can take over in the next year or two. Not taking advantage of this deep class by getting one or even two guys to alleviate some pressure off Garrett would be a missed opportunity.

---
Best Case: Cowboys stay put and select either TE Dalton Kincaid or TE Michael Mayer
With Dalton Schultz moving on to Houston, the Cowboys' top tight ends are currently Jake Ferguson and Peyton Hendershot. While both showed some promise as rookies last season, securing another receiving weapon for Dak Prescott would take this offense to another level.
Worst Case: Cowboys trade up for RB Bijan Robinson
There may be a temptation to replace Ezekiel Elliott with another highly touted back in Bijan Robinson, and the fact he's a Longhorn could enhance that possibility. The Cowboys don't have too many big holes to fill, and Tony Pollard is currently on the franchise tag, so running back is a position the Cowboys are likely going to look at during the draft. However, if they give up assets to do so amid such a deep running back class, they will miss out on filling out depth at positions of greater importance.
---
Best Case: Broncos are able to deal Jerry Jeudy and have a reasonably sized draft class
The Broncos are in a similar boat to the Dolphins, except they don't have four draft picks. They have five, none of which are in the first two rounds. The Seahawks own Denver's first- and second-rounders thanks to the Russell Wilson trade. The Broncos have reportedly floated former first-round receiver Jerry Jeudy in trade talks, and given that he just turned 24 years old (still younger than some of the prospects in this class), he could net a decent haul of picks in a trade. 
Worst Case: Broncos can't make any moves and are stuck with just five picks
Much like the Dolphins risking a 2017 Patriots class, with so few picks the Broncos have fewer opportunities to hit and make their team better if they just stay put. Considering they won just five games last year, not finding a gem in the middle or late rounds could set this team back even further.
---
Best Case: One of the top four quarterbacks falls to the Lions at No. 18
Jared Goff has played well enough to have the Lions in a position to compete for a division title in 2023, so if they're able to land the best player available at No. 6 and a future franchise quarterback at No. 18, this will have the makings of a slam-dunk draft class.
Worst Case-They take a QB in the top 6
See: Seattle Seahawks
---
Best Case: Packers buck their trend of not taking offensive skill players in the first round
The last time the Packers took a receiver, tight end or running back in the first round was 2002 when they drafted Javon Walker with the 20th overall pick. Aaron Rodgers was still playing at a  community college and hadn't transferred to California yet. Sometimes this strategy pays off, as Davante Adams, Jordy Nelson and Randall Cobb were all second-rounders. But now that Jordan Love is the new franchise quarterback after the Packers finally traded Rodgers to the Jets, they need to surround him with as many weapons as possible.
The Packers drafted two wide receivers last year — Christian Watson and Romeo Doubs — but they could use at least one more pass catcher. It doesn't even necessarily have to be a wide receiver, as this is a very good tight end class and the current TE1 in Green Bay is Josiah Deguara. As long as the Packers are building around their new franchise quarterback, they can maintain their run of dominance in the NFC North.
Worst Case: Aaron Rodgers being traded changes nothing and the Packers still refuse to take skill players early
It's odd that the Packers were never interested in surrounding Aaron Rodgers with talent from the first round. Since Rodgers became the starter in 2008, Green Bay drafted a defensive player in the first round every year except for 2010, 2011 and 2020. The first two were used on tackles and the third was on Rodgers' replacement in Jordan Love. But now that Love is at the helm in Green Bay, he needs more weapons.
Watson and Doubs were both inconsistent as rookies, and should they struggle and the Packers choose to neglect receiver/tight end in the draft, Love's tenure as the starting quarterback could be a rocky one.
---
Best Case: Texans land QB C.J. Stroud at No. 2 and WR Jaxon Smith-Njigba at No. 12
While I'm sure Texans fans would be thrilled to land Bryce Young, the opportunity to pair your new quarterback with his top wide receiver from college, skipping over the need to develop chemistry, would be too good to pass up.
Worst Case: Texans go against the grain and don't select a quarterback at No. 2 or trade for one
Some pre-draft rumors are hinting that the Texans aren't sold on selecting a quarterback with the second overall pick, which would be a mistake. Given that Davis Mills is not the long-term answer as a starter, waiting until the 12th pick to select a quarterback when quarterback-needy teams such as the Colts, Raiders, Falcons and Titans are all ahead of them doesn't make a ton of sense unless the Texans have a trade in place for someone like Lamar Jackson or Trey Lance. But if there is no trade in place and the Texans go elsewhere with the second pick, then it's unclear what Houston's plan is.
---
Best Case: Texans don't select a quarterback and Cardinals stay put at No. 3
The worst-case scenarios for the Texans and Cardinals would be Christmas in April for the Colts. Being able to choose from three of the top four quarterbacks makes it far more likely that Indianapolis ends up with its favorite prospect as opposed to settling for whoever is left if the first three picks are all quarterbacks. 
Worst Case: Titans jump the Colts for the third pick, forcing Indianapolis to settle for QB4
A number of teams could trade up to No. 3, but if it's the division-rival Titans, the results would be even more devastating for the Colts. This scenario is also made under the assumption that the Texans draft a quarterback, meaning Indianapolis would have to settle for someone who may not have been as high on the team's draft board.
---
Best Case: TE Dalton Kincaid is available at No. 24
Quarterback Trevor Lawrence took a big step forward last season, and the time is now to give him as many weapons as possible. Tight end Evan Engram was big down the stretch for them, but his long-term future with the team is unclear, as he was hit with the franchise tag this offseason. Being able to land a guy like Kincaid would add more long-term stability to the position, as he's one of the best receiving threats in this class, regardless of position.
Worst Case: Jaguars ignore pass rusher until Day 3
Despite taking Travon Walker with the first overall pick in last year's draft, the Jaguars still have a huge need at pass rusher, especially if they can't reach an extension with Josh Allen, whose contract is up after the 2023 season. This is a strong pass-rusher class, so missing out on one of the big names on top of Jacksonville potentially losing its best defender could be a nightmare scenario.
---
Best Case: Either WR Zay Flowers or WR Jordan Addison is available
The tweets write themselves if one of these picks happens: "The league just let the Chiefs have Flowers/Addison!!!" The Chiefs aren't super deep at receiver right now, with their best currently being Marquez Valdes-Scantling. That's not as big of a deal with Patrick Mahomes at quarterback, but if Kansas City is able to land either of these guys, it adds a whole new dynamic to the offense that was lost when the team traded Tyreek Hill last year.
Worst Case: My experience drafting for the Chiefs becomes a reality
In PFF's all-analyst seven-round mock draft, I drafted for the Chiefs and was hoping for a tackle or a receiver in Round 1. By the time I was selecting, tackles Peter Skoronski, Paris Johnson Jr., Broderick Jones, Darnell Wright and Anton Harrison were all gone. As for wideouts, Jaxon Smith-Njigba, Quentin Johnston, Jordan Addison and Zay Flowers were off the board. I considered Josh Downs, but the Chiefs have enough slot receivers with Kadarius Toney and Skyy Moore already in tow.
I was hoping to dip into the edge class later, as it's a much deeper group and I felt the Chiefs could get a good one on Day 2, but my hand was forced and I selected LSU's BJ Ojulari, who is not a bad prospect at all. Still, I felt it was far more likely I could get a good edge rusher later as opposed to a good tackle or receiver.
---
Best Case: Either EDGE Will Anderson Jr. or DI Jalen Carter is available at No. 7
Aside from Maxx Crosby, the only playmaker on the Raiders' defense is 33-year-old Chandler Jones, and he's coming off one of the worst-graded seasons of his career. There are two real blue-chip prospects on the defensive side of the ball in this year's class: Alabama's Will Anderson Jr. and Georgia's Jalen Carter. Depending on how the first six picks shape up, it's very possible one or both of these guys fall to Las Vegas. 
Worst Case: Raiders don't draft a quarterback
Jimmy Garoppolo may not be the long-term answer at quarterback for the Raiders, but he's good enough to keep them afloat while they build in other areas. What would be a mistake is ignoring the quarterback position altogether. The Raiders don't necessarily need to address the position in Round 1, as Garoppolo's contract is for three years but is expendable after two, which is plenty of time for a developmental prospect such as UCLA's Dorian Thompson-Robinson or Stanford's Tanner McKee in the later rounds to cement themselves as the future of the franchise. Not taking one at all would call into question what exactly the long-term plans are in Vegas.
---
Best Case: Chargers get a good haul for RB Austin Ekeler and replace him with RB Jahmyr Gibbs in the second round
Ekeler requested a trade a couple of weeks ago, and it's a possibility that the Chargers could get a good return from the right trade partner. If that is the case, drafting Zay Flowers or Jordan Addison at No. 21 and replacing Ekeler with a similar type of player in Jahmyr Gibbs in the second round would create one of the most explosive offenses in football.
Worst Case: Chargers draft RB Bijan Robinson at No. 21
Even if the Chargers can get a good trade package for Austin Ekeler, using a first-round pick on Robinson as a replacement instead of bolstering the receiving room would just be them moving sideways as opposed to getting better on offense. In a division that includes Patrick Mahomes and the defending champion Chiefs, if you aren't getting better, you're getting worse.
---
Best Case: Rams dominate Day 3
The Rams don't have many high draft picks, but they have eight selections on Day 3 alone. Finding good value in these later rounds could shore up a lot of their current depth issues.
Worst Case: A lack of high draft capital slows down a rebuild
The Rams haven't had a first-round pick since 2016 when they took Jared Goff first overall. And unless they trade up, that streak will continue in 2023. The team's strategy of using its draft picks as trade fodder to acquire established veterans helped win a Super Bowl, but when things go poorly, as they did in 2022, that strategy can set a team back years. Most of the Rams' draft capital is in the later rounds, so the likelihood of them landing any top-end talents isn't high.
---
Best Case: Dolphins actively make moves to acquire more draft capital
As a result of owner Stephen Ross' tampering allegations, the Dolphins were stripped of their first-round pick and will enter the 2023 NFL draft with just four total selections. Four. They don't necessarily need to move into the first round, and that's not happening unless they give up major assets. But they can make some smaller moves here and there to try and build out a more substantial draft class.
Worst Case: Dolphins have a repeat of the Patriots' 2017 draft class
Here is a rundown of what the Patriots did with just four picks in the 2017 draft: No. 83, Derek Rivers; No. 85 Antonio Garcia; No. 131 Deatrich Wise Jr.; No. 211 Conor McDermott. Wise is the only 2017 pick to have any real production in the NFL. Whiffing on that class contributed to the Patriots not having the assets to be competitive when Tom Brady departed, and a similar fate could be in store for the Dolphins if they get nothing out of this small draft class.
---
Best Case: A top cornerback falls to No. 23
It may be tempting to take a wide receiver with their top pick following Adam Thielen's departure, but this is a deep receiver class and the Vikings can probably find a decent complementary option when they pick next in the third round. The same may not be said for cornerbacks. With how volatile the position typically is, finding one early is that much more important.
The Vikings signed Byron Murphy Jr. this offseason, and while he's a solid addition, neither of their other projected starters at cornerback (Andrew Booth Jr and Akayleb Evans) earned 50.0-plus PFF grades on their limited playing time last year. If a Joey Porter Jr. or a Deonte Banks slips to No. 23, they'd be huge upgrades to a secondary that struggled mightily last season.
Worst Case: Vikings take a running back with their first pick
Dalvin Cook's name has reportedly been brought up in trade talks, meaning there is a real possibility he gets moved during the draft. But the Vikings have so many other greater needs that reaching for his replacement with a guy like Bijan Robinson seems like a significant mistake. Plus, Alexander Mattison has shown in the past he is perfectly capable of carrying the load when Cook isn't healthy.
---
Best Case: WR Jaxon Smith-Njigba falls right into their lap at No. 14
The Patriots have been linked to Boston College's Zay Flowers for most of the pre-draft process, but if JSN is somehow still available, it's hard to think of a better team-player fit. With New England's need at receiver as great as it is, the opportunity to select a prospect the PFF Draft Guide compares to Julian Edelman would be a match made in heaven.
Worst Case: Patriots go off script again and take an unexpected route in Round 1
The Patriots have made this work before, as many were shocked when they selected Fresno State offensive lineman Logan Mankins in the first round of the 2005 draft. Mankins rewarded New England's faith in him by quickly becoming one of the best guards in football. They made a similar move in last year's draft by selecting Chattanooga's Cole Strange in the first round, yielding mixed results in his rookie year.
Strange carried just a 54.6 overall grade as a rookie but also had eight games with an 80.0-plus pass-blocking grade. However, those two picks both came at the end of Round 1 when most of the high-value prospects were gone. That likely won't be the case at Pick No. 14, and considering the Patriots have gone just 25-25 since Tom Brady left, they can't afford to take a huge risk here.
---
Best Case: Saints are able to snag another impact pass catcher
The Saints spent a 2022 first-round pick on Chris Olave, who had a very productive rookie season, but the position is still a big need. Michael Thomas hasn't played a full season since he set the single-season receptions record in 2019, and it's unclear if 2022 undrafted rookie breakout receiver Rashid Shaheed has staying power. Tight end would also be a good option at this spot, as the position is currently manned by Juwan Johnson and Taysom Hill.
Worst Case: Saints wait until Day 3 to take a cornerback
While Marshon Lattimore is considered one of the best cornerbacks in the game, his teammates didn't play so well in 2022. Neither Paulson Adebo nor Bradley Roby posted a PFF grade higher than 50.0 last season, so missing out on an impact cornerback early could set this secondary back if one of those two doesn't bounce back in 2023.
---
Best Case: Giants are able to take a top receiver at No. 25
If the rumors of NFL teams not being particularly high on this draft class are true, it works in the Giants' favor. They may be able to stay put and have their choice of any receiver not named Jaxon Smith-Njigba. After signing quarterback Daniel Jones to a four-year, $160 million extension, New York needs to support its investment by giving him something he's never truly had in the NFL: a top receiver.
Worst Case: Giants overreact to Saquon Barkley's refusal to play on the franchise tag, take a running back in the first round
The Giants have so many more glaring needs on the offensive side of the ball, such as receiver and interior offensive line, that using a first-round pick on a running back again would be a waste of value. After overachieving in 2022, New York needs to take steps to make sure it wasn't a fluke. Replacing Barkley with Texas' Bijan Robinson or Alabama's Jahmyr Gibbs would just be treading water.
---
Best Case: Jets have their choice of tackles
Now that Aaron Rodgers is finally a Jet, the only real hole on the roster is the offensive line. Mekhi Becton has hardly played since the Jets made him the 11th pick in the 2020 draft due to injury, and 2022 fourth-round tackle Max Mitchell put up a 55.5 PFF grade as a rookie.
It's a top-heavy class at the position this year, and there's a decent chance they're all available when the Jets first pick at No. 15. They could also double up and draft a center with one of their second-round picks — someone such as John Michael Schmitz or Joe Tippmann.
Worst Case: Jets don't draft any offensive linemen in the first two rounds
With all the injury history and uncertainty surrounding this unit, the Jets can't afford to not reinforce one of the weakest offensive lines in football. With Aaron Rodgers in tow and lots of talent among the receivers and in the backfield, not being able to get the most out of them because they have no time to make plays could keep the Jets out of the playoffs for a 13th consecutive season, the longest active drought in North American professional sports.
---
Best Case: Eagles select RB Bijan Robinson at Pick No. 30
We at PFF have long fought against the idea of taking a running back in the first round, as it's one of the most replaceable positions in football. However, Bijan Robinson is such a good runner and pass catcher that if a team had no glaring weaknesses and was drafting at the end of Round 1, he could be the icing on top of a complete team.
The Eagles' roster was so deep in 2022 that despite seeing a lot of players depart in free agency, they still don't have any glaring holes. Running back is probably their weakest position group at the moment, as they lost Miles Sanders to Carolina in free agency and replaced him with Rashaad Penny.
Worst Case: Eagles select RB Bijan Robinson at Pick No. 10
Taking Robinson at No. 10 with so many high-level defensive prospects still on the board would be a huge mistake for the Eagles. Philly is playing with house money after reaching a Super Bowl and still having a top-10 pick thanks to a trade with the Saints last year, but a pick like this should be used on the best player available at a position of greater value, such as edge rusher or cornerback.
---
Best Case: A top cornerback is available
The Steelers are thin at cornerback at the moment, with the 32-year-old Patrick Peterson their top player at the position. Luckily for them, the 2023 class provides a strong cornerback group.
A potential dream scenario would be Illinois' Devon Witherspoon falling to them, which is a possibility. Witherspoon was the highest-graded cornerback in all of college football last season, and the only real knock against him is that 2022 was the first time he put up above-average production as a starter, let alone elite production. Penn State's Joey Porter Jr. also makes plenty of sense, going to his father's old stomping grounds, and the Steelers could use a cornerback with his press-man abilities.
Worst Case: Steelers ignore the offensive line until the third round
The Steelers don't necessarily need to go offensive line with their top pick, as cornerback might be a bigger need. But it's not a deep class for any offensive line spot, and Pittsburgh may risk missing out on an opportunity to improve on a very mediocre unit if they wait until the third round. The franchise has two picks in the top 32 thanks to the Chase Claypool trade, so the opportunity for them to grab a lineman should be there.
---
Best Case: 49ers are able to move into the first two rounds with a Trey Lance trade
The 49ers have 11 draft picks this year; the problem is that none come before No. 99. In fact, the 49ers' first three selections are in a four-pick span (99, 101 and 102). They are also in a unique position in that they may already be moving on from Trey Lance, whom they gave up a lot of draft capital to select third overall in 2021.
If the 49ers are looking to trade Lance, the return for him could be anything, as he simply hasn't gotten a real opportunity to play in the NFL. Still, Lance is talented enough that if another team is interested, the 49ers could make a splash and move up to a much higher draft position and build out a roster with Super Bowl aspirations.
Worst Case: 49ers get pennies on the dollar in a Trey Lance trade
At the other end of the spectrum, other teams could see Lance's lack of games played these past few years as a red flag, tanking his value. Considering how much San Francisco gave up to draft Lance in the first place, a poor return on that investment could negatively impact the decision-makers within this franchise.
---
Best Case: One of the top four quarterbacks falls to Pick No. 20
The Seahawks are in a great spot, as not only did Geno Smith overachieve and lead them to the playoffs in 2022, but the Broncos performed so poorly that Seattle has a top-five pick anyway thanks to the Russell Wilson trade. In this scenario, they stay put with their second first-rounder and land a developmental quarterback prospect, such as Anthony Richardson or Will Levis, who doesn't need to start right away and can develop while Smith continues to keep the Seahawks competitive.
Worst Case: Seahawks draft a quarterback in the top five
On the other hand, taking a developmental quarterback prospect at Pick No. 5 (or worse, trading up further for him) will cost the Seahawks the chance to draft a blue-chip player like Will Anderson Jr. or Jalen Carter to fill other areas of need. Quarterback isn't the most glaring hole for Seattle this year, especially considering the team just threw a lot of money at Smith. Players of Anderson and Carter's caliber will almost certainly not be around at No. 20.
---
Best Case: A top-four quarterback slips and the Buccaneers don't have to trade up far to draft him
The Buccaneers are close to undergoing a massive rebuild after Tom Brady's retirement. For now, the starting quarterback job is a competition between Baker Mayfield on a one-year "prove-it" deal and 2021 second-rounder Kyle Trask, who wasn't been able to beat out Blaine Gabbert for the backup quarterback job in 2022. There's a possibility that one of the top four quarterbacks falls, and if any of them make it into the teens, the Buccaneers may be able to jump a team like the Commanders to soften a potential rebuild.
Worst Case: Buccaneers take a linebacker at No. 19 amid Devin White's trade request
To avoid being repetitive and doing another "see: Tennessee Titans" entry when it comes to potentially selecting Hendon Hooker in the first round, we'll go with the next worst possible move: taking a linebacker in the first round. This year's linebacker class is rough, to say the least, and with Devin White wanting out of Tampa, there may be a temptation to reach for one at No. 19 overall.
---
Best Case: Titans trade up to No. 3 and get a more promising quarterback of the future
Ryan Tannehill is trending in the wrong direction, and Malik Willis looked so overwhelmed as a rookie that the Titans preferred to start journeyman Josh Dobbs over him in a Week 18 matchup against the Jaguars with the season on the line. Trading up with the Cardinals to snag a new franchise quarterback may help the Titans avoid a long-term rebuild and continue to compete in what is expected to be a weak AFC South.
Worst Case: Titans stay put at No. 11 and reach for QB Hendon Hooker
There's desperation, and then there's drafting a 25-year-old rookie coming off a torn ACL who played in a gimmicky college offense to be your franchise savior. Normally, this pick wouldn't cross many radars, but NFL Network's Peter Schrager had this in his most recent mock, so there may be some credibility to this move being a possibility.
Hendon Hooker has a lot of arm talent and can make some impressive throws, but he's better suited for the second round for the reasons stated at the start of this entry. Based on where the Titans are drafting, offensive line and wide receiver are massive needs, and the value is going to be far more appropriate that ignoring them for a prospect many consider a Day 2 player would be a mistake.
---
Best Case: Commanders trade up to No. 3 and land QB Anthony Richardson
Sound familiar? Like the Titans, the Commanders were in playoff contention late in the season but don't have a ton of promising options at the quarterback position. 2022 fifth-rounder Sam Howell is slated to be the starter in Washington in 2023 despite just one career start, so he's a big unknown at this stage. Jacoby Brissett is a nice backup option in case Howell struggles, but by the time Brissett needs to step in, it may be too late in a division that includes the NFC champion Eagles as well as the Cowboys and Giants, both of whom won playoff games last year.
The Commanders will need to trade up if they can't facilitate a Lamar Jackson deal with Baltimore, and the best option may be Anthony Richardson. Not only has head coach Ron Rivera worked with a similar skill set to Richardson's before (Cam Newton), but the Commanders just hired Eric Bieniemy away from the Chiefs as their offensive coordinator/assistant head coach. Bieniemy, of course, was the offensive coordinator who helped oversee the development of a prospect I considered much rawer than Richardson in Patrick Mahomes.
Worst Case: Commanders stay put at No. 16 and reach for QB Hendon Hooker
See: Tennessee Titans