NFL free agency is about to kick off — the first real chance for NFL teams to attack their rosters and address positions of need in the offseason.
The PFF free agent rankings offer overviews, player grades and contract projections for every potential option available heading into 2022 NFL free agency. These player profiles are backed by the same PFF data all 32 NFL teams use. 
Click here for more PFF tools:
Draft Guide & Big Board | Mock Draft Simulator
Dynasty Rankings & Projections | Free Agent Rankings | 2022 QB Annual
Player Grades
---
The following is a quick look at the overall strength and weaknesses of each position group to get an idea of what kind of range teams have to fix problem areas.
Quarterback | Position Group Grade: C
Those relying on unrestricted free agency to solve quarterback problems have already made some poor life decisions. High-end passers almost never hit the open market, and this season is no different. The best quarterback available is Jameis Winston, a player the league gave up on a couple years ago. He was forced to sign with the New Orleans Saints for peanuts just to get a chance to compete for the job once Drew Brees retired.
In seven games before getting hurt, Winston's numbers looked solid in a Saints offense bereft of receiving options. At best, he represents a roll of the dice for a team that has been backed into a corner with few other options.
Winston's career-high PFF grade is 74.2, which ranked 17th in 2021. 
Teddy Bridgewater and Marcus Mariota are other players who could start games and acquit themselves adequately if it came to it. Bridgewater clearly showed his limitations last season, and any Mariota plan relies on the belief he has been completely rehabilitated as a starter by his spell on the bench.
There is a growing groundswell of belief that Mitchell Trubisky can be a starting option once again after backing up Josh Allen in Buffalo. However, that says as much about the options available to teams in free agency as it does about any tangible evidence of Trubisky's betterment as a player.
Running Back: | Position Group Grade: B-
Cordarrelle Patterson is one of the most intriguing names available in free agency at any position. He showed last season that he can be an elite playmaker in a hybrid role within the Atlanta Falcons offense, but it took until he was 30 years old for a team to fully unlock that potential.
The league is moving ever more to positionless roles on both offense and defense, so there have never been more opportunities for players like Patterson to thrive. So far, only one team has been able to show it is capable of maximizing that potential. If others feel they now have the blueprint, Patterson could have a strong market for his services. He averaged 2.95 yards after contact and 2.23 yards per route run last season.
Leonard Fournette revived his career in Tampa Bay after struggling in Jacksonville, while James Conner also showed he can still be a very productive lead back after the blocking fell apart for him in Pittsburgh.
Melvin Gordon III was viewed as just bogarting carries from Javonte Williams in Denver last year, but Gordon actually had the higher PFF rushing grade — 83.4 compared to Williams' 76.0 — and averaged 3.1 yards per carry after contact.
Rashaad Penny has battled a long list of injuries in the NFL after being a first-round pick, but he showed his talent when healthy by averaging 7.3 yards per carry and breaking 25 tackles in his final five games.
Related content for you:
2022 NFL Free Agent Rankings: Top 200 players expected to enter free agency via PFF.com
Wide Receiver | Position Group Grade: B+
If Davante Adams would have hit the open market, this would have been a good group of receivers with a special talent available at the top. Since he was tagged, things look less enticing. Chris Godwin, who was just franchise tagged, and Mike Williams, who just signed an extension with the Chargers, are already off the market, leaving Allen Robinson II at the top of the free-agent class.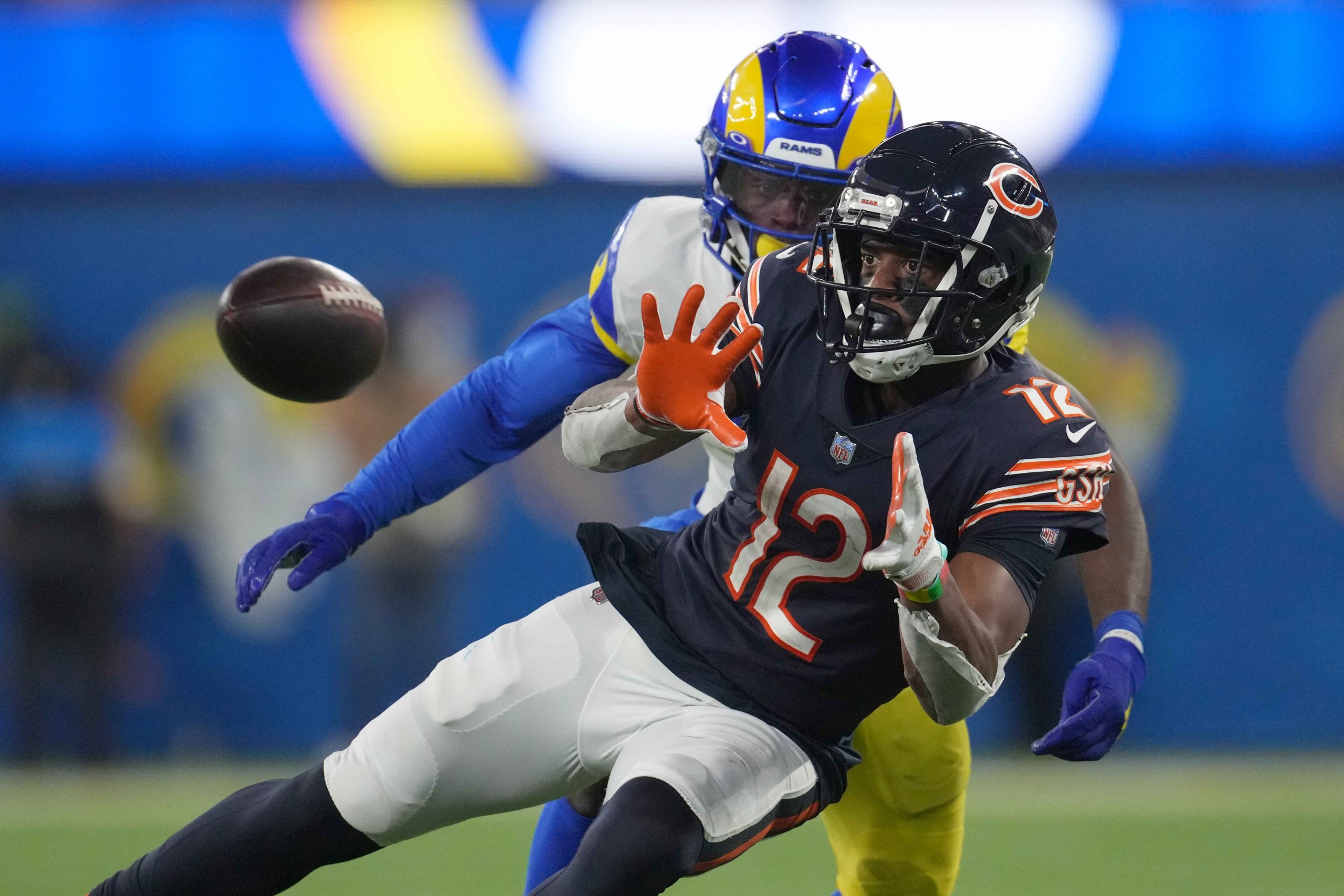 Robinson's market may end up being relatively cool as he hits free agency off the back of his first poor season in an entire career filled with sub-standard quarterback play. He has been quarterback-proof since high school, but that magic finally ran out in 2021. Pair him up with a legitimate passer, though, and there's a good chance his production immediately jumps back to his previous baseline. In 2020, Robinson had an 88.3 PFF grade and gained over 2.0 yards per route run.
Odell Beckham Jr. showed he can still be an impact playmaker, but his market will be complicated by the ACL injury he suffered in the Super Bowl. 
Lower down the rankings, there are plenty of productive role players but little in the way of potential No. 1 receivers.
Tight End | Position Group Grade: C
Few positions have seen players removed from the free agent pool quite like tight end over the past months. At one point, this was one of the strengths of the class on paper, but extensions and liberal use of the franchise tag have removed almost all of the top options.
Rob Gronkowski and Zach Ertz each showed they still have some gas left in the tank last season, but Gronkowski may elect to re-retire now that Tom Brady has walked away.
Former first-round players like O.J. Howard and Evan Engram represent interesting reclamation projects, but neither player has lived up to draft expectations. Beyond that, there are several starting options but little in the way of proven impact additions.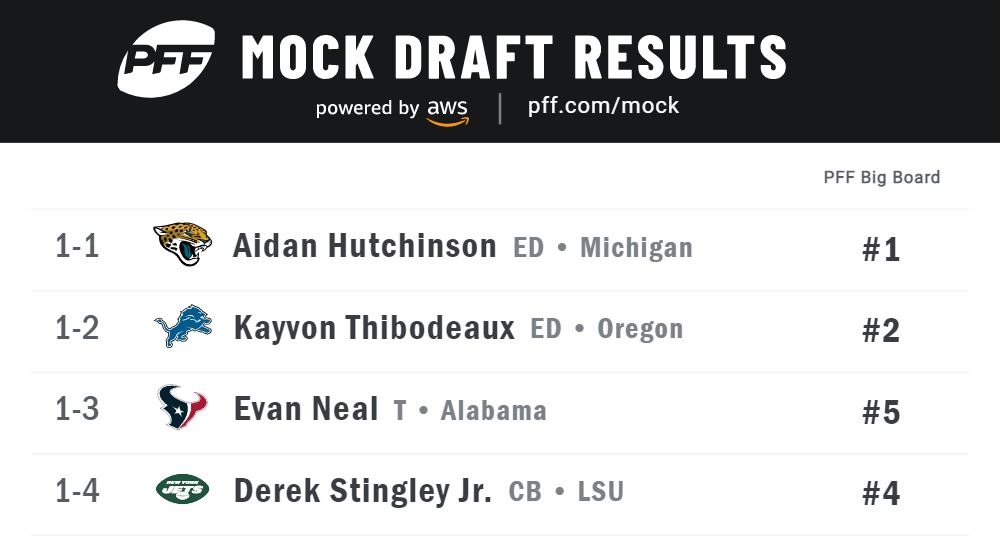 Offensive Tackle | Position Group Grade: B-
Terron Armstead is one of the best left tackles in football — when healthy — and that's a significant caveat for him. In a nine-year NFL career, he has never played over 1,000 snaps in a single season, even including the playoffs. In 2021, he played in eight games and allowed 12 total pressures and just one sack.
He is one of the few elite left tackles in the league, but his injury history and durability concerns will likely take a percentage off his contract unless there are enough teams desperate for the upgrade.
Duane Brown has been excellent throughout his career, but last season he posted his lowest PFF grade (71.5) since his rookie year. At 36, this is likely the start of his decline, but the play of Andrew Whitworth and Jason Peters deep into their 30s might land him one more healthy contract.
Right tackle has a few capable options for starters, but no players would be upgrades for every team.
Interior Offensive Line | Position Group Grade: A
Arguably the strength of the entire free agent landscape, the interior offensive line position has some high-end players but also outstanding depth and capable starters that can upgrade weak links throughout the league.
Brandon Scherff was the fifth overall pick in 2015 and has never had a bad season, ranging in PFF grade from 72.5 to 86.3. He is a scheme-diverse guard who is excellent as both a run-blocker and pass-protector. He may not have quite hit the heights suggested by his draft status, but he is consistently one of the best guards in the game. He would represent a massive leap in production for a lot of teams the way Joe Thuney did for the Chiefs a year ago.
Ryan Jensen at center has that nasty attitude teams covet, but his play has been a little more inconsistent. His run blocking is typically very good, but he has posted PFF pass-blocking grades below 60.0 in two of the last three years despite blocking for a quarterback (Tom Brady) who helped make his line look good.
Laken Tomlinson, Connor Williams, James Daniels and Ben Jones are just some of the players available who are very solid starters. None of those players are elite, but the analysis of above-average linemen is often too focused on their bad plays. They still would be major upgrades for a lot of teams struggling to achieve average line play.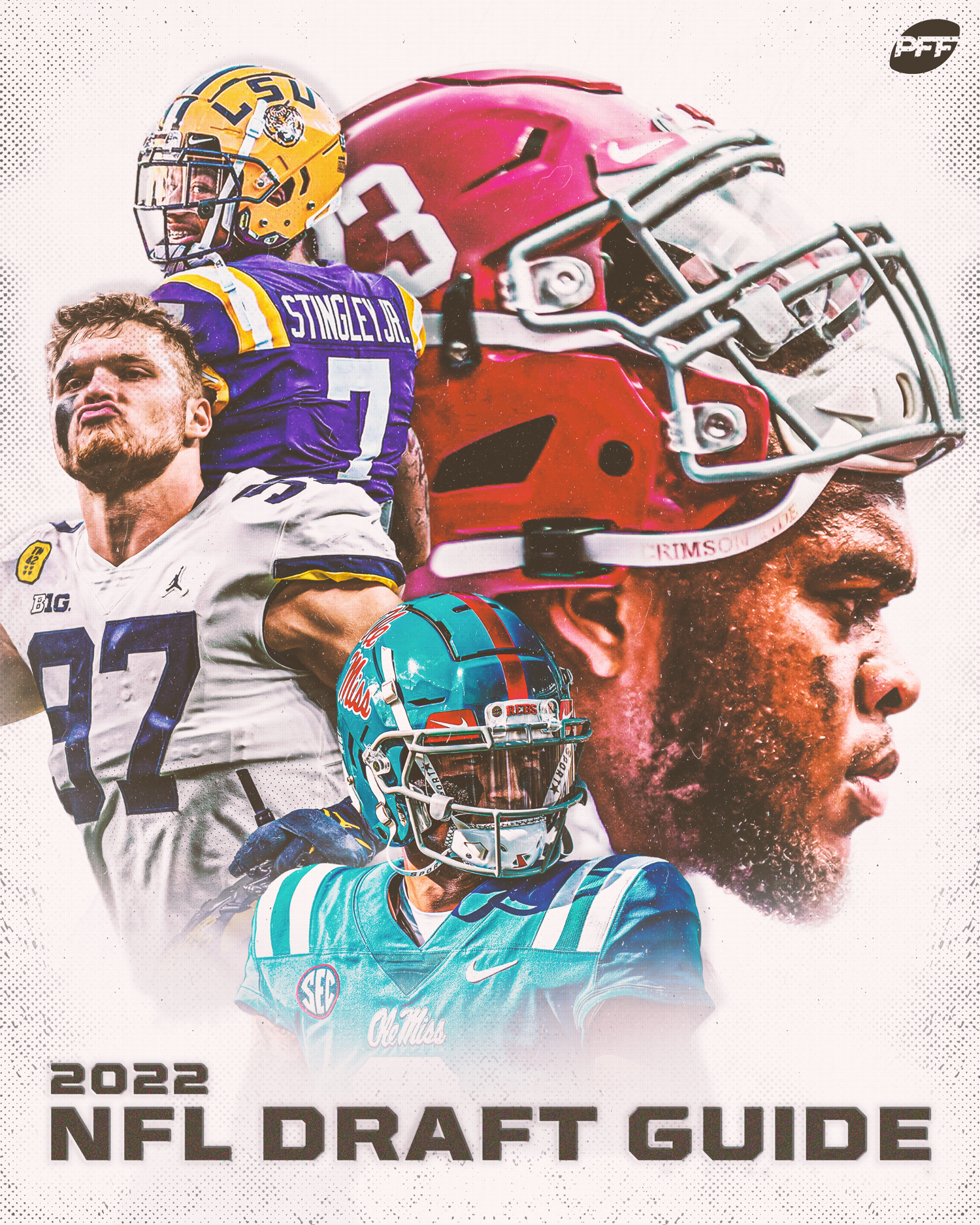 Edge Rusher | Position Group Grade:  B-
It's not that this year's group of edge rushers is short on talent, but age is an issue with many of the top players. Von Miller showed in 2021 that he can still perform at an elite level by notching his first double-digit pressure game since 2019, but he is now 33 and isn't the same pass-rusher he once was. 
Chandler Jones is just a year behind him in age, and he has had back-to-back seasons with an overall PFF grade in the 60s. To be fair to Jones, his pass-rush grade has been at least 87.7 in two of the last three seasons, but at his age, any sign of decline will be something that takes dollars off his contract.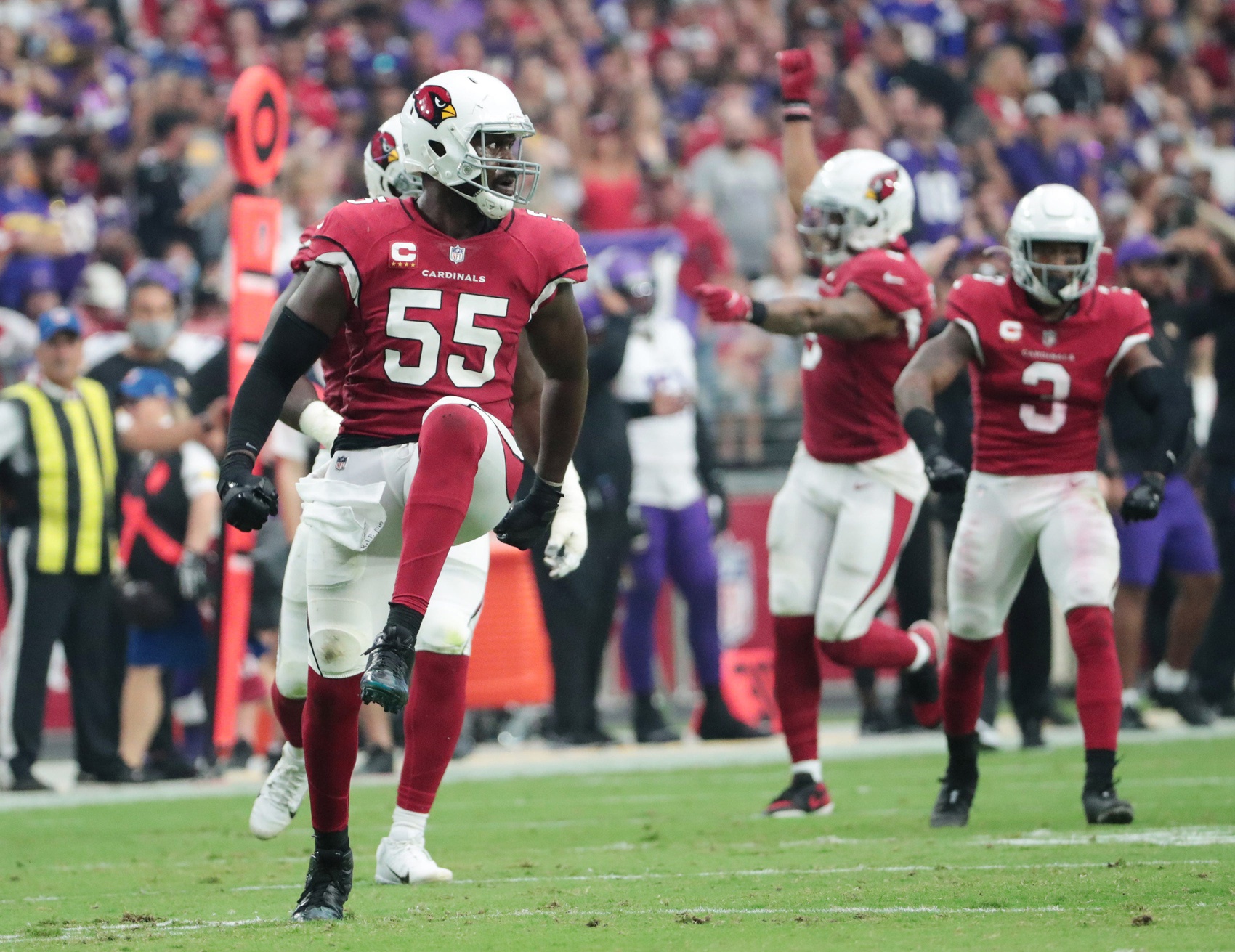 Jadeveon Clowney has never had the type of season to earn a monster long-term contract. He may settle for yet another short-term deal to try and secure one next year.
Randy Gregory is a player with age on his side, but off-field issues in Dallas have limited him to fewer than 1,600 snaps across four years. He has PFF pass-rushing grades of at least 80.0 in each of the last two seasons, posting 47 pressures in 2021, but that's not a large sample size to rely on when handing out big money.
Lower down the rankings, there are plenty of players who can contribute pressure, but they are role players rather than impact starters for the most part.
Interior Defensive Line | Position Group Grade: C-
One of the biggest weaknesses of this free agency class, there is little in the way of proven impact on the interior of the defensive line. Players like Akiem Hicks have been great at one point in the NFL, but he is now 32 and coming off a PFF grade of 72.3.
The best player available is Calais Campbell, but he is 35 years old and will have to rely on a short-term contract to get the last of his high-end play.
Folorunso Fatukasi has been a dominant run-defender in the past, but he brought little pass-rush to the table and is coming off his worst season. He had back-to-back seasons with a PFF run-defense grade above 80.0 before posting a 61.5 on Robert Saleh's defense last year.
Smaller-sample-size players who could take a step forward will be available lower down, like Tim Settle from Washington, Harrison Phillips from Buffalo or Sebastian Joseph-Day from the Rams.
---
2022 NFL Draft position rankings:
Top 10 players at every position
QB | RB | WR | TE | iOL | OT | DI | EDGE | LB | CB | S
---
Linebacker | Position Group Grade: A-
The unexpectedly dominant season from De'Vondre Campbell makes this group even more compelling. He had done nothing in his NFL career to suggest an All-Pro caliber season was just around the corner, but he was everywhere on Green Bay's defense. Campbell now hits free agency in his prime coming off an elite season and is looking to cash in.
Both Denver linebackers, Anthony Johnson and Josey Jewell, have been impressive starters. Jewell may have shown more strings to his bow, but Johnson has had the higher peaks to his game.
Leighton Vander Esch's career unraveled in Dallas after looking like he would be a dominant force in his rookie season. He could be an attractive option for a team that liked him at draft time, given he has shown that level of play in the NFL. Vander-Esch is still just 25 years old, and much of his decline was injury-related.
Foyesade Olokun has prototypical size and speed despite never quite putting it all together. Those are traits that NFL teams will covet and believe they can extract the value from.
Cornerback | Position Group Grade: B+
The New England Patriots are not going to place the franchise tag on J.C. Jackson, meaning the cornerback free agent class will have at least one elite-level ballhawk available. He has allowed a passer rating of just 50.5 in his NFL career, including the playoffs. He has allowed 51.8% of passes thrown into his coverage to be caught by their intended receiver. Those are elite numbers in any given season, and for Jackson to have managed them over four years is rare consistency and impact play. Jackson should be a highly coveted player at one of the most valuable positions in the league.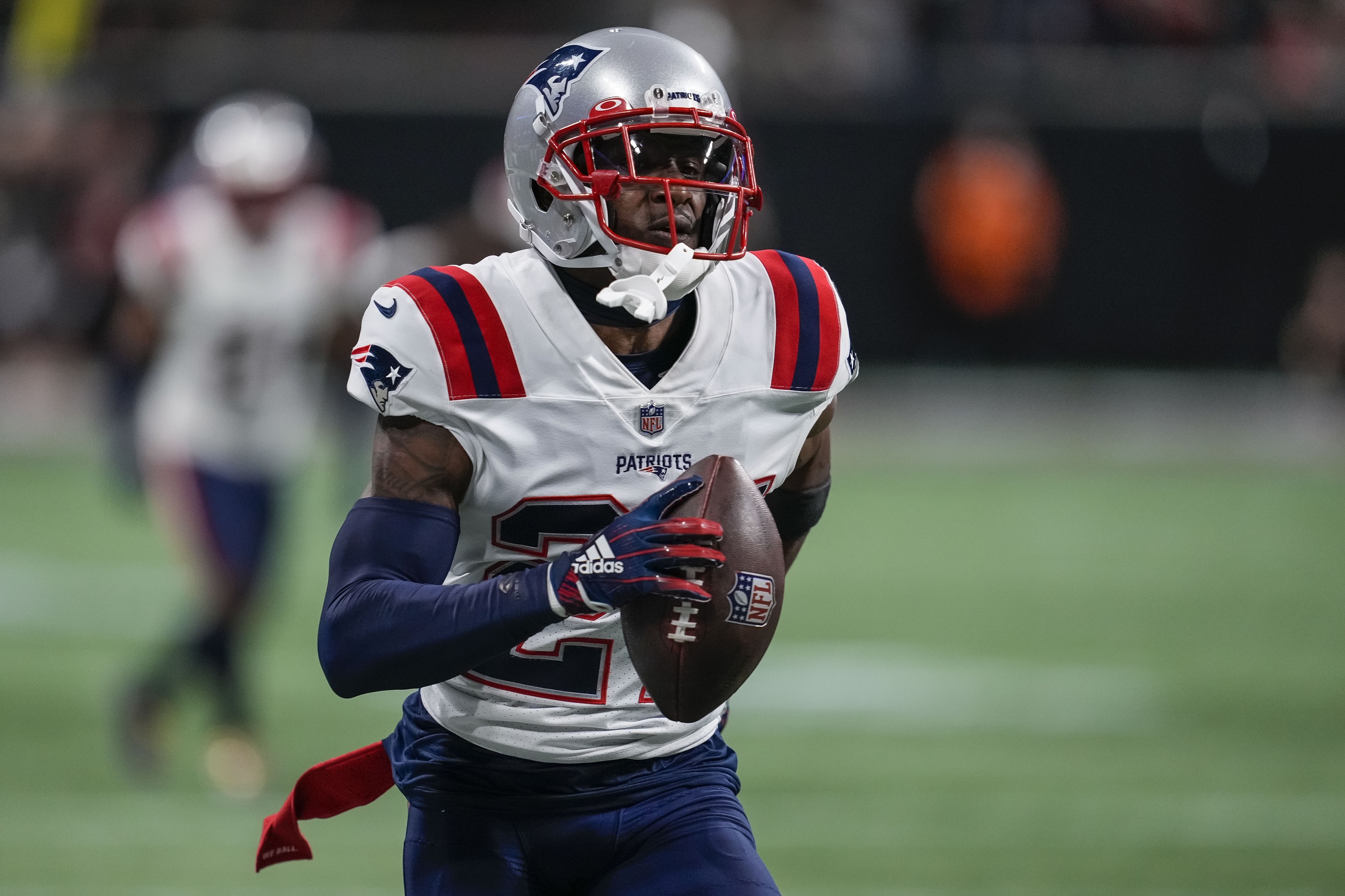 Beyond him, Carlton Davis is another quality starter who has shown elite ability, albeit not as consistently. Players as good as Davis at his age don't hit the open market very often, and he has an elite size profile that a lot of teams place huge stock in.
Stephon Gilmore isn't what he once was, but he showed enough in Carolina late last season to suggest he still has a few good seasons left. Any team playing a lot of man coverage should be very interested in him as an addition.
Starters like Darious Williams, Casey Hayward Jr., Charvarius Ward and Steven Nelson are available to solidify weak cornerback rooms, and there are several high-end slot corners to be had as well.
Safety | Position Group Grade: B+
The loss of Jessie Bates III to the franchise tag has an impact on this group, but there are still high-end safeties available in Marcus Williams, Tyrann Mathieu and Marcus Maye.  
Williams is an all-around safety who has played extremely well and consistently throughout his NFL career. He might still be best remembered for being on the ugly side of the Minneapolis Miracle play to Stefon Diggs, but few safeties have been obviously better than him throughout his career.
Mathieu brings rare versatility and playmaking ability to a defense, as well as an excellent leadership presence, while Maye has proven he can fit in any role within a coverage shell.